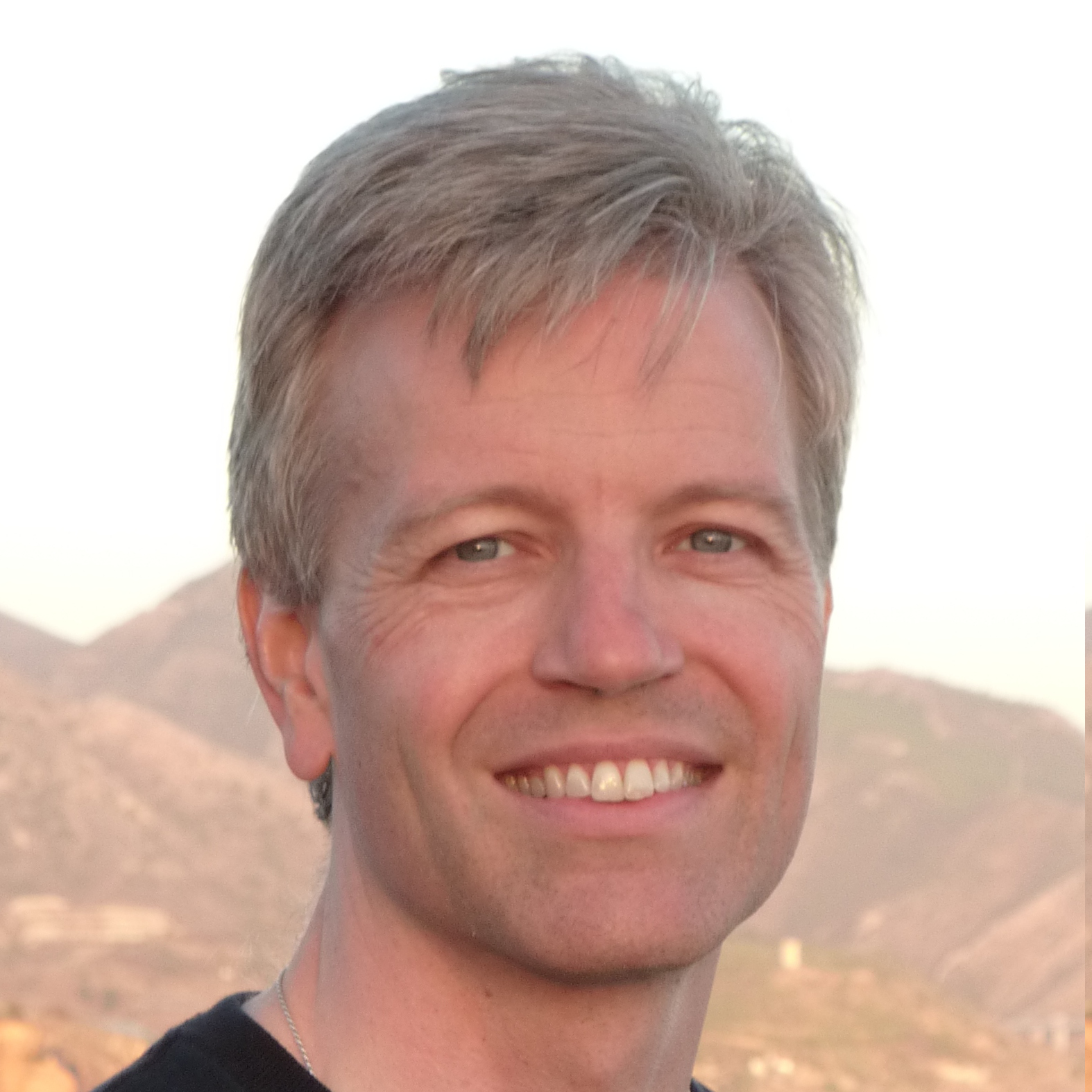 86508


David.Humm@jhuapl.edu


: SES


: Optical Calibration Scientist


: Planetary, Earth


DMSP, F16-F19 SUSSI, Europa Mission, EIS, LRO, LROC, MRO, CRISM, TIMED, GUVI


1991, PhD in Physics, University of Illinois, Urbana-Champaign
1984, Master of Science in Physics, Univeristy of Illinois, Urbana-Champaign
1983, Bachelor of Science in Physics and Astronomy, University of Iowa
I work with engineers and scientists to ensure the performance of space-based optical instruments for scientific applications. I participate in every stage of the process, and have been responsible for the instrument concept in the proposal and for publication of scientific results in the mission. My core capability is optical calibration and testing, both laboratory and flight.
My recent experience has been with cameras and imaging spectrometers designed mostly to study the surfaces of Solar System bodies, including Mars (CRISM), the Moon (LROC), and Europa (EIS). I also have considerable interest and expertise in imaging spectrometers for studying coastal regions on Earth, ocean color as well as emergent and terrestrial vegetation.
| AGU Index Category | AGU Index Sub-Category |
| --- | --- |
| GENERAL OR MISCELLANEOUS | Instruments useful in three or more fields |
| PLANETARY SCIENCES: SOLID SURFACE PLANETS | Remote sensing |
| OCEANOGRAPHY: BIOLOGICAL AND CHEMICAL | Instruments, sensors, and techniques |
| PLANETARY SCIENCES: COMETS AND SMALL BODIES | Instruments and techniques |
:
2007 - Present
Space Instrument Calibration Consulting – Owner. LROC Narrow Angle Camera Instrument Scientist (http://lroc.sese.asu.edu/). ShadowCam co-Investigator.
1997 - Present
JHU/APL Space Exploration Sector – Senior Staff Scientist. Supervised integration, alignment, testing, and calibration for space-based cameras and imaging spectrometers, FUV for the Earth's upper atmosphere and visible to IR for the surface of Mars and Jupiter's moon Europa. CRISM Instrument Scientist (http://crism.jhuapl.edu/). EIS Calibration Lead. Upgraded Optical Calibration Facility for various space instruments.
1992 - 1996
St. Mary's College of Maryland - Assistant Professor of Physics. Lectured in optics, statistical mechanics, E&M, astronomy, and general physics. Equipped physics laboratories for new science building. Supervised student research. Coordinated physics conference.
1991 - 1992
National Institute of Standards and Technology - Postdoctoral Fellow. Aligned high-resolution vacuum ultraviolet spectrometer and published its first results.
1987 - 1990
University of Illinois at Urbana-Champaign - Research Assistant and Teaching Assistant. Performed two-color ultraviolet laser resonance ionization spectroscopy by optical frequency mixing. Modeled nonlinear dynamics on home-built PC.
No items
NASA Group Achievement Awards for LRO: 2011, 2013
NASA Group Achievement Award for MRO: 2011
NASA Group Achievement Award for TIMED: 2008
National Research Council Postdoctoral Fellowship: 1991
National Science Foundation Graduate Fellowship: 1984
John W. and Esto Davies Award: 1983
:
Flight Calibration of the LROC Narrow Angle Camera
: Humm, D. C.; Tschimmel, M.; Brylow, S. M.; Mahanti, P.; Tran, T. N.; Braden, S. E.; Wiseman, S.; Danton, J.; Eliason, E. M.; Robinson, M. S.
:APR 2016
: Space Science Reviews
200
431
473
: WOS:000376077700007
: None
Inflight Calibration of the Lunar Reconnaissance Orbiter Camera Wide Angle Camera
: Mahanti, P.; Humm, D. C.; Robinson, M. S.; Boyd, A. K.; Stelling, R.; Sato, H.; Denevi, B. W.; Braden, S. E.; Bowman-Cisneros, E.; Brylow, S. M.; Tschimmel, M.
:APR 2016
: Space Science Reviews
200
393
430
: WOS:000376077700006
: None
Pre-flight and On-orbit Geometric Calibration of the Lunar Reconnaissance Orbiter Camera
: Speyerer, E. J.; Wagner, R. V.; Robinson, M. S.; Licht, A.; Thomas, P. C.; Becker, K.; Anderson, J.; Brylow, S. M.; Humm, D. C.; Tschimmel, M.
:APR 2016
: Space Science Reviews
200
357
392
: WOS:000376077700005
: None
Characterization of artifacts introduced by the empirical volcano-scan atmospheric correction commonly applied to CRISM and OMEGA near-infrared spectra
: Wiseman, S. M.; Arvidson, R. E.; Wolff, M. J.; Smith, M. D.; Seelos, F. P.; Morgan, F.; Murchie, S. L.; Mustard, J. F.; Morris, R. V.; Humm, D.; McGuire, P. C.
:MAY 1 2016
: Icarus
269
111
121
: WOS:000373414800010
: None
A standardized approach for quantitative characterization of impact crater topography
: Mahanti, P.; Robinson, M. S.; Humm, D. C.; Stopar, J. D.
:OCT 2014
: Icarus
241
114
129
: WOS:000343617900008
: None
In-orbit Multi-spectral Image Sharpness Assessment for the Lunar Reconnaissance Orbiter Wide Angle Camera
: Mahanti, Prasun; Humm, David; Stelling, Richard; Robinson, Mark; IEEE
:2014
: 2014 Ieee Aerospace Conference
--
--
--
: WOS:000356039102070
: None
Extensive MRO CRISM observations of 1.27 mu m O-2 airglow in Mars polar night and their comparison to MRO MCS temperature profiles and LMD GCM simulations (vol 117, E00J10, 2012)
: Clancy, R. Todd; Sandor, Brad J.; Wolff, Michael J.; Smith, Michael D.; Lefevre, Franck; Madeleine, Jean-Baptiste; Forget, Francois; Murchie, Scott L.; Seelos, Frank P.; Seelos, Kim D.; Nair, Hari; Toigo, Anthony D.; Humm, David; Kass, David M.; Kleinboehl, Armin; Heavens, Nicholas
:MAY 2013
: Journal of Geophysical Research-Planets
118
1148
1154
: WOS:000324912400020
: None
A hematite-bearing layer in Gale Crater, Mars: Mapping and implications for past aqueous conditions
: Fraeman, A. A.; Arvidson, R. E.; Catalano, J. G.; Grotzinger, J. P.; Morris, R. V.; Murchie, S. L.; Stack, K. M.; Humm, D. C.; McGovern, J. A.; Seelos, F. P.; Seelos, K. D.; Viviano, C. E.
:OCT 2013
: Geology
41
1103
1106
: WOS:000327391200016
: None
Extensive MRO CRISM observations of 1.27 mu m O-2 airglow in Mars polar night and their comparison to MRO MCS temperature profiles and LMD GCM simulations
: Clancy, R. Todd; Sandor, Brad J.; Wolff, Michael J.; Smith, Michael D.; Lefevre, Franck; Madeleine, Jean-Baptiste; Forget, Francois; Murchie, Scott L.; Seelos, Frank P.; Seelos, Kim D.; Nair, Hari A.; Toigo, Anthony D.; Humm, David; Kass, David M.; Kleinboehl, Armin; Heavens, Nicholas
:AUG 22 2012
: Journal of Geophysical Research-Planets
117
--
--
: WOS:000308009600002
: None
Analysis of disk-resolved OMEGA and CRISM spectral observations of Phobos and Deimos
: Fraeman, A. A.; Arvidson, R. E.; Murchie, S. L.; Rivkin, A.; Bibring, J-P.; Choo, T. H.; Gondet, B.; Humm, D.; Kuzmin, R. O.; Manaud, N.; Zabalueva, E. V.
:OCT 4 2012
: Journal of Geophysical Research-Planets
117
--
--
: WOS:000309614000001
: None
Lunar Reconnaissance Orbiter Camera (LROC) Instrument Overview
: Robinson, M. S.; Brylow, S. M.; Tschimmel, M.; Humm, D.; Lawrence, S. J.; Thomas, P. C.; Denevi, B. W.; Bowman-Cisneros, E.; Zerr, J.; Ravine, M. A.; Caplinger, M. A.; Ghaemi, F. T.; Schaffner, J. A.; Malin, M. C.; Mahanti, P.; Bartels, A.; Anderson, J.; Tran, T. N.; Eliason, E. M.; McEwen, A. S.; Turtle, E.; Jolliff, B. L.; Hiesinger, H.
:JAN 2010
: Space Science Reviews
150
81
124
: WOS:000275908700006
: None
Compact Reconnaissance Imaging Spectrometer for Mars investigation and data set from the Mars Reconnaissance Orbiter's primary science phase
: Murchie, Scott L.; Seelos, Frank P.; Hash, Christopher D.; Humm, David C.; Malaret, Erick; McGovern, J. Andrew; Choo, Teck H.; Seelos, Kimberly D.; Buczkowski, Debra L.; Morgan, M. Frank; Barnouin-Jha, Olivier S.; Nair, Hari; Taylor, Howard W.; Patterson, Gerald W.; Harvel, Christopher A.; Mustard, John F.; Arvidson, Raymond E.; McGuire, Patrick; Smith, Michael D.; Wolff, Michael J.; Titus, Timothy N.; Bibring, Jean-Pierre; Poulet, Francois
:OCT 1 2009
: Journal of Geophysical Research-Planets
114
--
--
: WOS:000270464400002
: None
MRO/CRISM Retrieval of Surface Lambert Albedos for Multispectral Mapping of Mars With DISORT-Based Radiative Transfer Modeling: Phase 1-Using Historical Climatology for Temperatures, Aerosol Optical Depths, and Atmospheric Pressures
: McGuire, Patrick C.; Wolff, Michael J.; Smith, Michael D.; Arvidson, Raymond E.; Murchie, Scott L.; Clancy, R. Todd; Roush, Ted L.; Cull, Selby C.; Lichtenberg, Kim A.; Wiseman, Sandra M.; Green, Robert O.; Martin, Terry Z.; Milliken, Ralph E.; Cavender, Peter J.; Humm, David C.; Seelos, Frank P.; Seelos, Kim D.; Taylor, Howard W.; Ehlmann, Bethany L.; Mustard, John F.; Pelkey, Shannon M.; Titus, Timothy N.; Hash, Christopher D.; Malaret, Erick R.; CRISM Team
:DEC 2008
: Ieee Transactions on Geoscience and Remote Sensing
46
4020
4040
: WOS:000261801700007
: None
Hydrated silicate minerals on mars observed by the Mars reconnaissance orbiter CRISM instrument
: Mustard, John F.; Murchie, S. L.; Pelkey, S. M.; Ehlmann, B. L.; Milliken, R. E.; Grant, J. A.; Bibring, J. -P.; Poulet, F.; Bishop, J.; Dobrea, E. Noe; Roach, L.; Seelos, F.; Arvidson, R. E.; Wiseman, S.; Green, R.; Hash, C.; Humm, D.; Malaret, E.; McGovern, J. A.; Seelos, K.; Clancy, T.; Clark, R.; Des Marais, D.; Izenberg, N.; Knudson, A.; Langevin, Y.; Martin, T.; McGuire, P.; Morris, R.; Robinson, M.; Roush, T.; Smith, M.; Swayze, G.; Taylor, H.; Titus, T.; Wolff, M.
:JUL 17 2008
: Nature
454
305
309
: WOS:000257665300032
: None
Compact reconnaissance Imaging Spectrometer for Mars (CRISM) on Mars Reconnaissance Orbiter (MRO)
: Murchie, S.; Arvidson, R.; Bedini, P.; Beisser, K.; Bibring, J.-P.; Bishop, J.; Boldt, J.; Cavender, P.; Choo, T.; Clancy, R. T.; Darlington, E. H.; Marais, D. Des; Espiritu, R.; Fort, D.; Green, R.; Guinness, E.; Hayes, J.; Hash, C.; Heffernan, K.; Hemmler, J.; Heyler, G.; Humm, D.; Hutcheson, J.; Izenberg, N.; Lee, R.; Lees, J.; Lohr, D.; Malaret, E.; Martin, T.; McGovern, J. A.; McGuire, P.; Morris, R.; Mustard, J.; Pelkey, S.; Rhodes, E.; Robinson, M.; Roush, T.; Schaefer, E.; Seagrave, G.; Seelos, F.; Silverglate, P.; Slavney, S.; Smith, M.; Shyong, W.-J.; Strohbehn, K.; Taylor, H.; Thompson, P.; Tossman, B.; Wirzburger, M.; Wolff, M.
:MAY 30 2007
: Journal of Geophysical Research-Planets
112
--
--
: WOS:000246949100001
: None
Initial observations with the Global Ultraviolet Imager (GUVI) in the NASA TIMED satellite mission
: Christensen, AB; Paxton, LJ; Avery, S; Craven, J; Crowley, G; Humm, DC; Kil, H; Meier, RR; Meng, CI; Morrison, D; Ogorzalek, BS; Straus, P; Strickland, DJ; Swenson, RM; Walterscheid, RL; Wolven, B; Zhang, Y
:DEC 23 2003
: Journal of Geophysical Research-Space Physics
108
--
--
: WOS:000187866400004
: None
THE VERY HIGH-RESOLUTION SPECTROMETER AT THE NATIONAL-INSTITUTE-OF-STANDARDS-AND-TECHNOLOGY
: MORGAN, HD; FORTNA, JDE; SEYOUM, HM; FURST, ML; HUGHEY, LR; HUMM, DC; ASFAW, A
:AUG 11 1994
: Nuclear Instruments & Methods in Physics Research Section a-Accelerators Spectrometers Detectors and Associated Equipment
347
287
290
: WOS:A1994PD42900051
: None
TOTAL PHOTOABSORPTION CROSS-SECTION OF MOLECULAR NITROGEN NEAR 83.4 NM
: MORGAN, HD; SEYOUM, HM; FORTNA, JDE; HUMM, DC; ASFAW, A; CLEARY, DD
:MAY 1 1993
: Journal of Geophysical Research-Space Physics
98
7799
7803
: WOS:A1993LB64300026
: None
LOCALIZED CHAOS IN ONE-DIMENSIONAL HYDROGEN
: HUMM, DC; SALTZ, D; NAYFEH, MH
:AUG 1 1990
: Physical Review a
42
1592
1600
: WOS:A1990DT51300068
: None
CLASSICAL CHAOS IN ONE-DIMENSIONAL HYDROGEN IN STRONG DC ELECTRIC-FIELDS
: HUMM, DC; NAYFEH, MH
:OCT 1 1989
: Physical Review a
40
3727
3735
: WOS:A1989AT99100029
: None
ONE-DIMENSIONAL HYDROGEN IN LOW-FREQUENCY RADIATION - FREQUENCY-MODULATED HYDROGEN
: NAYFEH, MH; HUMM, DC; PEERCY, M
:OCT 1 1989
: Physical Review a
40
3736
3742
: WOS:A1989AT99100030
: None
ABSOLUTE SPECTROPHOTOMETRY OF TITAN, URANUS, AND NEPTUNE - 3500-10,500-A
: NEFF, JS; HUMM, DC; BERGSTRALH, JT; COCHRAN, AL; COCHRAN, WD; BARKER, ES; TULL, RG
:1984
: Icarus
60
221
235
: WOS:A1984TU45100001
: None
No items