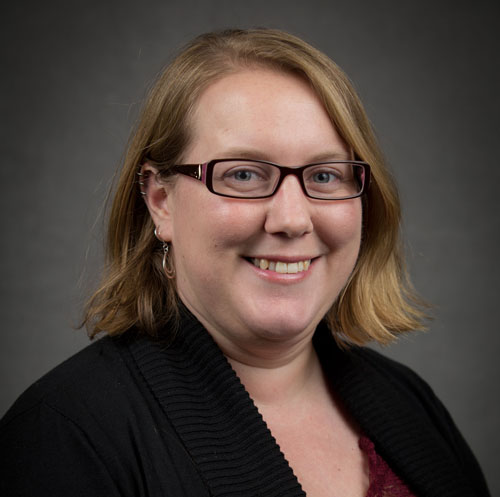 240-228-3822


Angela.Stickle@jhuapl.edu


: SES


: Planetary Scientist; Hypervelocity Impact Physicist


: Planetary


LRO, Mini-RF, LAMP


| Degree | Field of Study | Year Attained | Institution Name |
| --- | --- | --- | --- |
| Bachelor of Science | Aeronautical and Astronautical Engineering | 2007 | University of Washington |
| Bachelor of Science | Earth and Space Sciences | 2007 | University of Washington |
| Master of Science | Geology | 2009 | Brown University |
| Master of Science | Engineering, Mechanics | 2011 | Brown University |
| Ph.D | Geological Sciences, Impact Physics | 2012 | Brown University |
I am a planetary geologist specializing in hypervelocity impact processes and dynamic failure of materials. Currently, I am a science team member on the Mini-RF radar and LAMP UV spectrometer onboard the Lunar Reconaissance Orbiter, a member of the Steering Committee and Investigation Team for the AIDA Double Asteroid Redirect Test kinetic impactor mission, and involved in studying phenomenology following hypervelocity impacts into a variety of materials. 
My main research interests include: dynamic properties and failure/fragmentation mechanisms of brittle materials, impact cratering on planetary surfaces (both rocky and icy bodies), planetary surface evolution, lunar lighting analysis for mission planning, modeling impact signature phenomenology, and planetary defense.
My research utilizes experimental facilities such as the NASA Ames Vertical Gun Range, the APL planetary impact lab, and Kolsky bar systems at the Hopkins Extreme Materials Institute, numerical models using the CTH hydrocode, and analysis of planetary spacecraft data. 
| AGU Index Category | AGU Index Sub-Category |
| --- | --- |
| PLANETARY SCIENCES: SOLID SURFACE PLANETS | Impact phenomena, cratering |
| PLANETARY SCIENCES: SOLID SURFACE PLANETS | Surface materials and properties |
| PLANETARY SCIENCES: COMETS AND SMALL BODIES | Impact phenomena |
| MINERAL PHYSICS | Shock wave experiments |
| PLANETARY SCIENCES: COMETS AND SMALL BODIES | General or miscellaneous |
| PLANETARY SCIENCES: SOLAR SYSTEM OBJECTS | Moon |
| PLANETARY SCIENCES: SOLAR SYSTEM OBJECTS | Asteroids |
| COMPUTATIONAL GEOPHYSICS | Modeling |
| PLANETARY SCIENCES: SOLID SURFACE PLANETS | Remote sensing |
| MINERAL PHYSICS | High-pressure behavior |
:
| Start Year | End Year | Description |
| --- | --- | --- |
| 2015 | Current | Staff Scientist, JHU APL. Responsibilities include: Co-lead of the hypervelocity impact modeling team for the AC-5 program; Mini-RF science team member; AIDA DART mission concept science team and steering committee member; Participating Scientist, LRO Lyman-Alpha Mapping Project (LAMP); Early Career Secretary for the Small Bodies Assessment Group steering committee; landing site and traverse studies for the RP project; studying evolution of the lunar surface; impact heating on icy bodies |
| 2013 | 2015 | Postdoctoral Fellow, JHU APL. Responsibilities included: Member of the Mini-RF science team; calculating and analyzing models on lighting conditions at the lunar poles for mission planning; designing and analyzing models of hypervelocity impacts using CTH; member of the AIDA/DART science team and mission concept steering committee; designing and analyzing simulations of hypervelocity impact phenomenology and signatures; LRO LAMP participating scientist. |
| 2012 | 2013 | Postdoctoral Fellow, Hopkins Extreme Materials Institute. Responsibilities included: Designing and performing impact experiments at the NASA Ames Vertical Gun Range, focusing on the evolution of damage and failure mechanisms following high-velocity impact events; designing and performing Kolsky bar experiments to determine the dynamic strength properties and high-rate failure mechanisms of geologic materials. |
| 2007 | 2012 | Research Assistant, Brown University. Responsibilities included: Designing and performing impact experiments at the NASA Ames Vertical Gun Range focusing on the evolution of damage and failure mechanisms following oblique impacts; analyzing 3D hydrocode models of hypervelocity impacts, using the CTH hydrocode from Sandia National Labs, to compare with laboratory experiments and further the understanding of processes at large scales; teaching undergraduate student labs |
| 2003 | 2007 | Student Researcher, UW Space Physics Research Group. Responsibilities included: analyzing 3D multifluid computer models of the magnetospheres of the Earth, Mars, Saturn and Jupiter under the guidance of Profs. Robert Winglee and Erika Harnett. |
| Start Year | End Year | Description |
| --- | --- | --- |
| 2015 | Current | Small Bodies Assessment Group Steering Committee member (Early Career Secretary) |
| 2007 | Current | Member of the AGU |
| 2010 | Current | Member of the Hypervelocity Impact Society |
| 2015 | Current | Member of the Geological Society of America |
| Year | Description |
| --- | --- |
| 2012 | Research grant, Bevan and Mary-Hill French Fund for Meteorite Impact Studies |
| 2011 | Elected to the Sigma Xi honor society |
| 2008, 2010-2011 | NASA RI Space Grant Consortium Fellowship |
| 2010 | Outstanding Student Paper Award, AGU Fall meeting |
| 2010, 2015 | Nominated as one of the 10 best papers at the Hypervelocity Impact Symposium |
| 2007 | Elected to Sigma Gamma Tau honor society |
| 2005-2006 | Astronaut Scholarship recipient |
:
A. F. Cheng, J. Atchison, B. Kantsiper, A. S. Rivkin, A. Stickle, C. Reed, A. Galvez, I. Carnelli, P. Michel, S. Ulamec, (2015), Asteroid Impact and Deflection Assessment mission, Acta Astronautica, 115, 262-269
K. T. Ramesh, James D. Hogan, Jamie Kimberley, Angela Stickle, (2015), A review of mechanisms and models for dynamic failure, strength, and fragmentation, Planetary and Space Science, 107, 10-23
A. M. Stickle, J. A. Atchison, O. S. Barnouin, A. F. Cheng, D. A. Crawford, C. M. Ernst, Z. Fletcher, A. S. Rivkin, (2015), Modeling Momentum Transfer from Kinetic Impacts: Implications for Redirecting Asteroids, Procedia Engineering, 103, 577-584,
http://www.sciencedirect.com/science/article/pii/S1877705815007493
,
http://www.sciencedirect.com/science/article/pii/S1877705815007493
,
http://www.sciencedirect.com/science/article/pii/S1877705815007493
,
http://www.sciencedirect.com/science/article/pii/S1877705815007493
,
http://www.sciencedirect.com/science/article/pii/S1877705815007493
,
http://www.sciencedirect.com/science/article/pii/S1877705815007493
,
http://www.sciencedirect.com/science/article/pii/S1877705815007493
,
http://www.sciencedirect.com/science/article/pii/S1877705815007493
,
http://www.sciencedirect.com/science/article/pii/S1877705815007493
,
http://www.sciencedirect.com/science/article/pii/S1877705815007493
,
http://www.sciencedirect.com/science/article/pii/S1877705815007493
,
http://www.sciencedirect.com/science/article/pii/S1877705815007493
,
http://www.sciencedirect.com/science/article/pii/S1877705815007493
,
http://www.sciencedirect.com/science/article/pii/S1877705815007493
,
http://www.sciencedirect.com/science/article/pii/S1877705815007493
,
http://www.sciencedirect.com/science/article/pii/S1877705815007493
,
http://www.sciencedirect.com/science/article/pii/S1877705815007493
A. M. Stickle, P. H. Schultz, D. A. Crawford, (2015), Subsurface failure in spherical bodies: A formation scenario for linear troughs on Vesta's surface, Icarus, 247, 18-34
A. M. Stickle, P. H. Schultz, (2014), Discrete shear failure planes resulting from oblique hypervelocity impacts, Journal of Geophysical Research-Planets, 119, 1839-1859
A. M. Stickle, P. H. Schultz, (2013), Investigating pressure magnitudes at depth for oblique impacts into layered targets: Applications to terrestrial impacts in sedimentary targets, Meteoritics & Planetary Science, 48, 1638-1650
A. M. Stickle, P. H. Schultz, (2012), Subsurface damage from oblique impacts into low-impedance layers, Journal of Geophysical Research-Planets, 117
A. M. Stickle, P. H. Schultz, (2011), Exploring the role of shear in oblique impacts: A comparison of experimental and numerical results for planar targets, International Journal of Impact Engineering, 38, 527-534
A. M. Stickle, P. H. Schultz, (2011), INVESTIGATING PRESSURE MAGNITUDES AT DEPTH FOR OBLIQUE IMPACTS INTO LAYERED TARGETS: APPLICATIONS TO IMPACTS INTO SEDIMENTARY TARGETS, Meteoritics & Planetary Science, 46, A224
E. M. Harnett, R. M. Winglee, A. Stickle, Gang Lu, (2008), Prompt ionospheric/magnetospheric responses 29 October 2003 Halloween storm: Outflow and energization, Journal of Geophysical Research-Space Physics, 113
R. M. Winglee, E. Harnett, A. Stickle, J. Porter, (2008), Multiscale/multifluid simulations of flux ropes at the magnetopause within a global magnetospheric model, Journal of Geophysical Research-Space Physics, 113
R. M. Winglee, W. K. Peterson, A. W. Yau, E. Harnett, A. Stickle, (2008), Model/data comparisons of ionospheric outflow as a function of invariant latitude and magnetic local time, Journal of Geophysical Research-Space Physics, 113