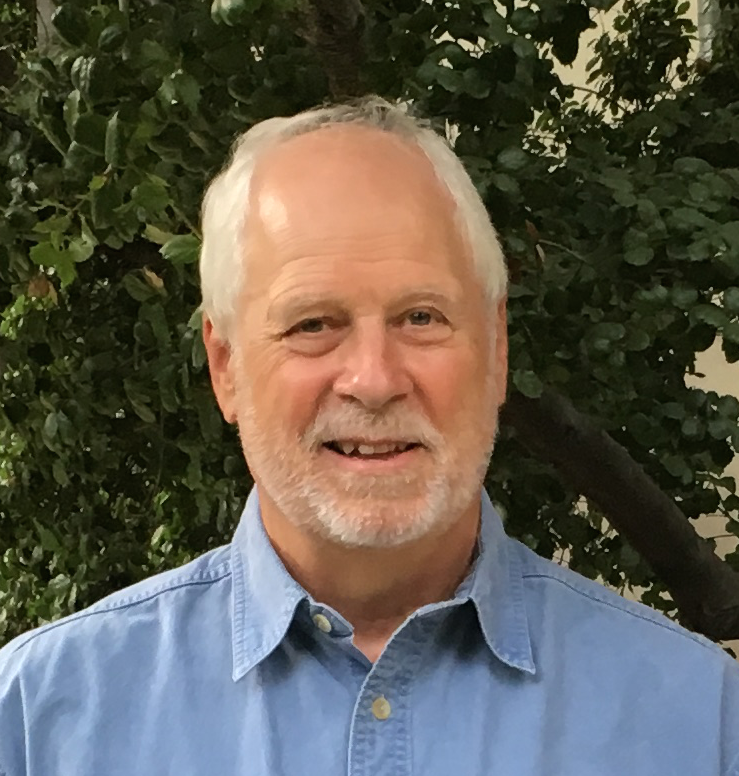 240-228-5981


Donald.G.Mitchell@jhuapl.edu


: SES


:


: Planetary, Heliophysics


No items found


| Degree | Field of Study | Year Attained | Institution Name |
| --- | --- | --- | --- |
| PhD | Physics | 1975 | University of New Hampshire |
| BA | Physics | 1971 | University of Michigan |
Instrument Scientist for JUICE/JENI (designed instrument)
Instrument Scientist for RBSPICE
Instrument Scientist for SPP EPI_Lo (designed instrument)
Instrument Scientist for the Cassini MIMI instrument for 20 years.
Principal Investigator for the Cassini MIMI Instrument
Designed several new instruments, one of which (the hockey puck) is the primary sensor for energetic ion composition on two flight missions (MESSENGER-EPS and New Horizons-PEPSSI), and three upcoming missions (MMS-EPD, Juno-JEDI, and RBSP RB-SPICE). Another (EPI-Lo) has been delivered for flight on Solar probe Plus.
Designed two ENA imagers, one for IMAGE (HENA) the other for Cassini (INCA),
Developed a new ENA imager design for increased performance and better background rejection on future missions, now in Phase B for JUICE.
Developed a new ion composition design, for both composition and angular distributions on 3-axis stabilized spacecraft.
Published in Earth magnetospheric, solar wind, outer planets magnetospheric, and heliospheric physics.
:
| Start Year | End Year | Description |
| --- | --- | --- |
| 1985 | 1991 | Senior Staff Physicist, JHU/APL |
| 1991 | Current | Principal Staff Physicist, JHUAPL |
| Year | Description |
| --- | --- |
| 2010 - 2011 | NRC NASA Heliophysics Decadal Survey Committee |
| 2008 - 2010 | Heliophysics Subcommittee of the NASA Advisory Council |
| 2009 | AGU Fellowship |
| 2007 - 2008 | Planetary Division Enceladus Mission Design Team |
| 2004 - 2005 | Gemini Mission Design Team |
| 2004 - 2005 | SPA AGU Fellows Committee |
| 2001 - 2003 | NASA LWS Geospace Mission Design Team |
| 2002 - 2002 | GSRI Mission Design Team |
| 2000 - 2000 | Radiation Belt Mappers Study Team |
| 1999 - 2000 | Associate Editor, JGR Blue |
| 1999 - 2000 | MMS Science Definition Team |
| 1996 - 1997 | NRC-Space Studies Board Committee on International Programs |
| 1994 - 1996 | NRC-Space Studies Board CSSP |
| 1991 - 1993 | SPDS Steering Committee |
:
A. M. Menz, L. M. Kistler, C. G. Mouikis, H. E. Spence, R. M. Skoug, H. O. Funsten, B. A. Larsen, D. G. Mitchell, M. Gkioulidou, (2017), The role of convection in the buildup of the ring current pressure during the 17 March 2013 storm, Journal of Geophysical Research-Space Physics, 122, 475-492
N. Sergis, C. M. Jackman, M. F. Thomsen, S. M. Krimigis, D. G. Mitchell, D. C. Hamilton, M. K. Dougherty, N. Krupp, R. J. Wilson, (2017), Radial and local time structure of the Saturnian ring current, revealed by Cassini, Journal of Geophysical Research-Space Physics, 122, 1803-1815
S. V. Badman, G. Provan, E. J. Bunce, D. G. Mitchell, H. Melin, S. W. H. Cowley, A. Radioti, W. S. Kurth, W. R. Pryor, J. D. Nichols, S. L. Jinks, T. S. Stallard, R. H. Brown, K. H. Baines, M. K. Dougherty, (2016), Saturn's auroral morphology and field-aligned currents during a solar wind compression, Icarus, 263, 83-93
F. Bagenal, M. Horanyi, D. J. McComas, R. L. McNutt, H. A. Elliott, M. E. Hill, L. E. Brown, P. A. Delamere, P. Kollmann, S. M. Krimigis, M. Kusterer, C. M. Lisse, D. G. Mitchell, M. Piquette, A. R. Poppe, D. F. Strobel, J. R. Szalay, P. Valek, J. Vandegriff, S. Weidner, E. J. Zirnstein, S. A. Stern, K. Ennico, C. B. Olkin, H. A. Weaver, L. A. Young, New Horizons Sci Team, (2016), Pluto's interaction with its space environment: Solar wind, energetic particles, and dust, Science, 351
F Bagenal, M Horanyi, D J McComas, R L Jr McNutt, H A Elliott, M E Hill, L E Brown, P A Delamere, P Kollmann, S M Krimigis, M Kusterer, C M Lisse, D G Mitchell, M Piquette, A R Poppe, D F Strobel, J R Szalay, P Valek, J Vandegriff, S Weidner, E J Zirnstein, S A Stern, K Ennico, C B Olkin, H A Weaver, L A Young, New Horizons Science Team, G R Gladstone, W M Grundy, W B McKinnon, J M Moore, J R Spencer, T Andert, J Andrews, M Banks, B Bauer, J Bauman, O S Barnouin, P Bedini, K Beisser, R A Beyer, S Bhaskaran, R P Binzel, E Birath, M Bird, D J Bogan, A Bowman, V J Bray, M Brozovic, C Bryan, M R Buckley, M W Buie, B J Buratti, S S Bushman, A Calloway, B Carcich, A F Cheng, S Conard, C A Conrad, J C Cook, D P Cruikshank, O S Custodio, C M Dalle Ore, C Deboy, Z J B Dischner, P Dumont, A M Earle, J Ercol, C M Ernst, T Finley, S H Flanigan, G Fountain, M J Freeze, T Greathouse, J L Green, Y Guo, M Hahn, D P Hamilton, S A Hamilton, J Hanley, A Harch, H M Hart, C B Hersman, A Hill, D P Hinson, M E Holdridge, A D Howard, C J A Howett, C Jackman, R A Jacobson, D E Jennings, J A Kammer, H K Kang, D E Kaufmann, D Kusnierkiewicz, T R Lauer, J E Lee, K L Lindstrom, I R Linscott, A W Lunsford, V A Mallder, N Martin, D Mehoke, T Mehoke, E D Melin, M Mutchler, D Nelson, F Nimmo, J I Nunez, A Ocampo, W M Owen, M Paetzold, B Page, A H Parker, J W Parker, F Pelletier, J Peterson, N Pinkine, S B Porter, S Protopapa, J Redfern, H J Reitsema, D C Reuter, J H Roberts, S J Robbins, G Rogers, D Rose, K Runyon, K D Retherford, M G Ryschkewitsch, P Schenk, E Schindhelm, B Sepan, M R Showalter, K N Singer, M Soluri, D Stanbridge, A J Steffl, T Stryk, M E Summers, M Tapley, A Taylor, H Taylor, H B Throop, C C C Tsang, G L Tyler, O M Umurhan, A J Verbiscer, M H Versteeg, M Vincent, R Webbert, G E 2nd Weigle, O L White, K Whittenburg, B G Williams, K Williams, S Williams, W W Woods, A M Zangari, E Zirnstein, (2016), Pluto's interaction with its space environment: Solar wind, energetic particles, and dust., Science (New York, N.Y.), 351, aad9045
J. F. Carbary, W. S. Kurth, D. G. Mitchell, (2016), Short periodicities in low-frequency plasma waves at Saturn, Journal of Geophysical Research-Space Physics, 121, 6562-6572
J. F. Carbary, D. G. Mitchell, (2016), Seasonal variations in Saturn's plasma sheet warping, Geophysical Research Letters, 43, 11957-11962
G. Clark, I. Cohen, J. H. Westlake, G. B. Andrews, P. Brandt, R. E. Gold, M. A. Gkioulidou, R. Hacala, D. Haggerty, M. E. Hill, G. C. Ho, S. E. Jaskulek, P. Kollmann, B. H. Mauk, R. L. McNutt, D. G. Mitchell, K. S. Nelson, C. Paranicas, N. Paschalidis, C. E. Schlemm, (2016), The "Puck" energetic charged particle detector: Design, heritage, and advancements, Journal of Geophysical Research-Space Physics, 121, 7900-7913
M. Felici, C. S. Arridge, A. J. Coates, S. V. Badman, M. K. Dougherty, C. M. Jackman, W. S. Kurth, H. Melin, D. G. Mitchell, D. B. Reisenfeld, N. Sergis, (2016), Cassini observations of ionospheric plasma in Saturn's magnetotail lobes, Journal of Geophysical Research-Space Physics, 121, 338-357
Matina Gkioulidou, A. Y. Ukhorskiy, D. G. Mitchell, L. J. Lanzerotti, (2016), Storm time dynamics of ring current protons: Implications for the long-term energy budget in the inner magnetosphere, Geophysical Research Letters, 43, 4736-4744
Kunihiro Keika, Kanako Seki, Masahito Nose, Shinobu Machida, Yoshizumi Miyoshi, Louis J. Lanzerotti, Donald G. Mitchell, Matina Gkioulidou, Drew Turner, Harlan Spence, Brian A. Larsen, (2016), Storm time impulsive enhancements of energetic oxygen due to adiabatic acceleration of preexisting warm oxygen in the inner magnetosphere, Journal of Geophysical Research-Space Physics, 121, 7739-7752
L. M. Kistler, C. G. Mouikis, H. E. Spence, A. M. Menz, R. M. Skoug, H. O. Funsten, B. A. Larsen, D. G. Mitchell, M. Gkioulidou, J. R. Wygant, L. J. Lanzerotti, (2016), The source of O+ in the storm time ring current, Journal of Geophysical Research-Space Physics, 121, 5333-5349
B. H. Mauk, J. B. Blake, D. N. Baker, J. H. Clemmons, G. D. Reeves, H. E. Spence, S. E. Jaskulek, C. E. Schlemm, L. E. Brown, S. A. Cooper, J. V. Craft, J. F. Fennell, R. S. Gurnee, C. M. Hammock, J. R. Hayes, P. A. Hill, G. C. Ho, J. C. Hutcheson, A. D. Jacques, S. Kerem, D. G. Mitchell, K. S. Nelson, N. P. Paschalidis, E. Rossano, M. R. Stokes, J. H. Westlake, (2016), The Energetic Particle Detector (EPD) Investigation and the Energetic Ion Spectrometer (EIS) for the Magnetospheric Multiscale (MMS) Mission, Space Science Reviews, 199, 471-514
D. J. McComas, N. Alexander, N. Angold, S. Bale, C. Beebe, B. Birdwell, M. Boyle, J. M. Burgum, J. A. Burnham, E. R. Christian, W. R. Cook, S. A. Cooper, A. C. Cummings, A. J. Davis, M. I. Desai, J. Dickinson, G. Dirks, D. H. Do, N. Fox, J. Giacalone, R. E. Gold, R. S. Gurnee, J. R. Hayes, M. E. Hill, J. C. Kasper, B. Kecman, J. Klemic, S. M. Krimigis, A. W. Labrador, R. S. Layman, R. A. Leske, S. Livi, W. H. Matthaeus, R. L. McNutt, R. A. Mewaldt, D. G. Mitchell, K. S. Nelson, C. Parker, J. S. Rankin, E. C. Roelof, N. A. Schwadron, H. Seifert, S. Shuman, M. R. Stokes, E. C. Stone, J. D. Vandegriff, M. Velli, T. T. von Rosenvinge, S. E. Weidner, M. E. Wiedenbeck, P. Wilson, (2016), Integrated Science Investigation of the Sun (ISIS): Design of the Energetic Particle Investigation, Space Science Reviews, 204, 187-256
D. G. Mitchell, P. C. Brandt, J. H. Westlake, S. E. Jaskulek, G. B. Andrews, K. S. Nelson, (2016), Energetic particle imaging: The evolution of techniques in imaging high-energy neutral atom emissions, Journal of Geophysical Research-Space Physics, 121, 8804-8820
D. G. Mitchell, J. F. Carbary, E. J. Bunce, A. Radioti, S. V. Badman, W. R. Pryor, G. B. Hospodarsky, W. S. Kurth, (2016), Recurrent pulsations in Saturn's high latitude magnetosphere, Icarus, 263, 94-100
M. Nose, K. Keika, C. A. Kletzing, H. E. Spence, C. W. Smith, R. J. MacDowall, G. D. Reeves, B. A. Larsen, D. G. Mitchell, (2016), Van Allen Probes observations of magnetic field dipolarization and its associated O+ flux variations in the inner magnetosphere at L < 6.6, Journal of Geophysical Research-Space Physics, 121, 7572-7589
B. Palmaerts, A. Radioti, E. Roussos, D. Grodent, J. -C. Gerard, N. Krupp, D. G. Mitchell, (2016), Pulsations of the polar cusp aurora at Saturn, Journal of Geophysical Research-Space Physics, 121, 11952-11963
B. Palmaerts, E. Roussos, N. Krupp, W. S. Kurth, D. G. Mitchell, J. N. Yates, (2016), Statistical analysis and multi-instrument overview of the quasi-periodic 1-hour pulsations in Saturn's outer magnetosphere, Icarus, 271, 1-18
A. Radioti, D. Grodent, X. Jia, J-C Gerard, B. Bonfond, W. Pryor, J. Gustin, D. G. Mitchell, C. M. Jackman, (2016), A multi-scale magnetotail reconnection event at Saturn and associated flows: Cassini/UVIS observations, Icarus, 263, 75-82
E. Roussos, N. Krupp, P. Kollmann, C. Paranicas, D. G. Mitchell, S. M. Krimigis, M. Andriopoulou, (2016), Evidence for dust-driven, radial plasma transport in Saturn's inner radiation belts, Icarus, 274, 272-283
E. Roussos, N. Krupp, D. G. Mitchell, C. Paranicas, S. M. Krimigis, M. Andriopoulou, B. Palmaerts, W. S. Kurth, S. V. Badman, A. Masters, M. K. Dougherty, (2016), Quasi-periodic injections of relativistic electrons in Saturn's outer magnetosphere, Icarus, 263, 101-116
Run Shi, Danny Summers, Binbin Ni, Jerry W. Manweiler, Donald G. Mitchell, Louis J. Lanzerotti, (2016), A statistical study of proton pitch angle distributions measured by the Radiation Belt Storm Probes Ion Composition Experiment, Journal of Geophysical Research-Space Physics, 121, 5233-5249
J. H. Westlake, I. J. Cohen, B. H. Mauk, B. J. Anderson, D. G. Mitchell, M. Gkioulidou, B. M. Walsh, L. J. Lanzerotti, R. J. Strangeway, C. T. Russell, (2016), The permeability of the magnetopause to a multispecies substorm injection of energetic particles, Geophysical Research Letters, 43, 9453-9460
J. H. Westlake, D. G. Mitchell, P. C-son Brandt, B. G. Andrews, G. Clark, (2016), The Low-Energy Neutral Imager (LENI), Journal of Geophysical Research-Space Physics, 121, 8228-8236
K. Yamamoto, M. Nose, N. Mashiko, K. Morinaga, S. Nagamachi, (2016), Estimation of magnetospheric plasma ion composition for 1956-1975 by using high time resolution geomagnetic field data created from analog magnetograms, Journal of Geophysical Research-Space Physics, 121, 5203-5212
J. N. Yates, D. J. Southwood, M. K. Dougherty, A. H. Sulaiman, A. Masters, S. W. H. Cowley, M. G. Kivelson, C. H. K. Chen, G. Provan, D. G. Mitchell, G. B. Hospodarsky, N. Achilleos, A. M. Sorba, A. J. Coates, (2016), Saturn's quasiperiodic magnetohydrodynamic waves, Geophysical Research Letters, 43, 11102-11111
Chao Yue, Xin An, Jacob Bortnik, Qianli Ma, Wen Li, Richard M. Thorne, Geoffrey D. Reeves, Matina Gkioulidou, Donald G. Mitchell, Craig A. Kletzing, (2016), The relationship between the macroscopic state of electrons and the properties of chorus waves observed by the Van Allen Probes, Geophysical Research Letters, 43, 7804-7812
H. Zhao, X. Li, D. N. Baker, S. G. Claudepierre, J. F. Fennell, J. B. Blake, B. A. Larsen, R. M. Skoug, H. O. Funsten, R. H. W. Friedel, G. D. Reeves, H. E. Spence, D. G. Mitchell, L. J. Lanzerotti, (2016), Ring current electron dynamics during geomagnetic storms based on the Van Allen Probes measurements, Journal of Geophysical Research-Space Physics, 121, 3333-3346
J. F. Carbary, N. Sergis, D. G. Mitchell, N. Krupp, (2015), Saturn's hinge parameter from Cassini magnetotail passes in 2013-2014, Journal of Geophysical Research-Space Physics, 120, 4438-4445
S. P. Christon, D. C. Hamilton, J. M. C. Plane, D. G. Mitchell, R. D. DiFabio, S. M. Krimigis, (2015), Discovery of suprathermal Fe+ in Saturn's magnetosphere, Journal of Geophysical Research-Space Physics, 120, 2720-2738
Matina Gkioulidou, S. Ohtani, D. G. Mitchell, A. Y. Ukhorskiy, G. D. Reeves, D. L. Turner, J. W. Gjerloev, M. Nose, K. Koga, J. V. Rodriguez, L. J. Lanzerotti, (2015), Spatial structure and temporal evolution of energetic particle injections in the inner magnetosphere during the 14 July 2013 substorm event, Journal of Geophysical Research-Space Physics, 120, 1924-1938
K. -J. Hwang, D. G. Sibeck, M. -C. H. Fok, Y. Zheng, Y. Nishimura, J. -J. Lee, A. Glocer, N. Partamies, H. J. Singer, G. D. Reeves, D. G. Mitchell, C. A. Kletzing, T. Onsager, (2015), The global context of the 14 November 2012 storm event, Journal of Geophysical Research-Space Physics, 120, 1939-1956
C. M. Jackman, M. F. Thomsen, D. G. Mitchell, N. Sergis, C. S. Arridge, M. Felici, S. V. Badman, C. Paranicas, X. Jia, G. B. Hospodarksy, M. Andriopoulou, K. K. Khurana, A. W. Smith, M. K. Dougherty, (2015), Field dipolarization in Saturn's magnetotail with planetward ion flows and energetic particle flow bursts: Evidence of quasi-steady reconnection, Journal of Geophysical Research-Space Physics, 120, 3603-3617
P. Kollmann, E. Roussos, A. Kotova, J. F. Cooper, D. G. Mitchell, N. Krupp, C. Paranicas, (2015), MeV proton flux predictions near Saturn's D ring, Journal of Geophysical Research-Space Physics, 120, 8586-8602
T. Motoba, K. Takahashi, A. Ukhorskiy, M. Gkioulidou, D. G. Mitchell, L. J. Lanzerotti, G. I. Korotova, E. F. Donovan, J. R. Wygant, C. A. Kletzing, W. S. Kurth, J. B. Blake, (2015), Link between premidnight second harmonic poloidal waves and auroral undulations: Conjugate observations with a Van Allen Probe spacecraft and a THEMIS all-sky imager, Journal of Geophysical Research-Space Physics, 120, 1814-1831
T. P. O'Brien, S. G. Claudepierre, M. D. Looper, J. B. Blake, J. F. Fennell, J. H. Clemmons, J. L. Roeder, S. G. Kanekal, J. W. Manweiler, D. G. Mitchell, M. Gkioulidou, L. J. Lanzerotti, H. E. Spence, G. D. Reeves, D. N. Baker, (2015), On the use of drift echoes to characterize on-orbit sensor discrepancies, Journal of Geophysical Research-Space Physics, 120, 2076-2087
P. Schippers, N. Meyer-Vernet, A. Lecacheux, S. Belheouane, M. Moncuquet, W. S. Kurth, I. Mann, D. G. Mitchell, N. Andre, (2015), NANODUST DETECTION BETWEEN 1 AND 5AU USING CASSINI WAVE MEASUREMENTS, Astrophysical Journal, 806
M. F. Thomsen, C. M. Jackman, D. G. Mitchell, G. Hospodarsky, W. S. Kurth, K. C. Hansen, (2015), Sustained lobe reconnection in Saturn's magnetotail, Journal of Geophysical Research-Space Physics, 120, 10257-10274
M. F. Thomsen, D. G. Mitchell, X. Jia, C. M. Jackman, G. Hospodarsky, A. J. Coates, (2015), Plasmapause formation at Saturn, Journal of Geophysical Research-Space Physics, 120, 2571-2583
H. Zhao, X. Li, D. N. Baker, J. F. Fennell, J. B. Blake, B. A. Larsen, R. M. Skoug, H. O. Funsten, R. H. W. Friedel, G. D. Reeves, H. E. Spence, D. G. Mitchell, L. J. Lanzerotti, J. V. Rodriguez, (2015), The evolution of ring current ion energy density and energy content during geomagnetic storms based on Van Allen Probes measurements, Journal of Geophysical Research-Space Physics, 120, 7493-7511
E. J. Bunce, D. C. Grodent, S. L. Jinks, D. J. Andrews, S. V. Badman, A. J. Coates, S. W. H. Cowley, M. K. Dougherty, W. S. Kurth, D. G. Mitchell, G. Provan, (2014), Cassini nightside observations of the oscillatory motion of Saturn's northern auroral oval, Journal of Geophysical Research-Space Physics, 119, 3528-3543
J. F. Carbary, D. G. Mitchell, (2014), Keogram analysis of ENA images at Saturn, Journal of Geophysical Research-Space Physics, 119, 1771-1780
J. F. Carbary, D. G. Mitchell, P. C. Brandt, (2014), Local time dependences of oxygen ENA periodicities at Saturn, Journal of Geophysical Research-Space Physics, 119
S. P. Christon, D. C. Hamilton, D. G. Mitchell, R. D. DiFabio, S. M. Krimigis, (2014), Suprathermal magnetospheric minor ions heavier than water at Saturn: Discovery of M-28(+) seasonal variations, Journal of Geophysical Research-Space Physics, 119, 5662-5673
G. Clark, C. Paranicas, D. Santos-Costa, S. Livi, N. Krupp, D. G. Mitchell, E. Roussos, W. -L. Tseng, (2014), Evolution of electron pitch angle distributions across Saturn's middle magnetospheric region from MIMI/LEMMS, Planetary and Space Science, 104, 18-28
David M. Deglau, Donald G. Mitchell, Andrew H. Monica, Bruce Andrews, John E. Mattson, Stergios J. Papadakis, (2014), Photon Filter for Energetic Neutral Atom Detectors from Carbon Nanotubes, Micro- and Nanotechnology Sensors, Systems, and Applications Vi, 9083
Matina Gkioulidou, A. Y. Ukhorskiy, D. G. Mitchell, T. Sotirelis, B. H. Mauk, L. J. Lanzerotti, (2014), The role of small-scale ion injections in the buildup of Earth's ring current pressure: Van Allen Probes observations of the 17 March 2013 storm, Journal of Geophysical Research-Space Physics, 119
J. M. Jasinski, C. S. Arridge, L. Lamy, J. S. Leisner, M. F. Thomsen, D. G. Mitchell, A. J. Coates, A. Radioti, G. H. Jones, E. Roussos, N. Krupp, D. Grodent, M. K. Dougherty, J. H. Waite, (2014), Cusp observation at Saturn's high-latitude magnetosphere by the Cassini spacecraft, Geophysical Research Letters, 41, 1382-1388
S. L. Jinks, E. J. Bunce, S. W. H. Cowley, G. Provan, T. K. Yeoman, C. S. Arridge, M. K. Dougherty, D. A. Gurnett, N. Krupp, W. S. Kurth, D. G. Mitchell, M. Morooka, J. -E. Wahlund, (2014), Cassini multi-instrument assessment of Saturn's polar cap boundary, Journal of Geophysical Research-Space Physics, 119, 8161-8177
M. Kane, D. G. Mitchell, J. F. Carbary, S. M. Krimigis, (2014), Plasma convection in the nightside magnetosphere of Saturn determined from energetic ion anisotropies, Planetary and Space Science, 91, 1-13
R. Livi, J. Goldstein, J. L. Burch, F. Crary, A. M. Rymer, D. G. Mitchell, A. M. Persoon, (2014), Multi-instrument analysis of plasma parameters in Saturn's equatorial, inner magnetosphere using corrections for spacecraft potential and penetrating background radiation, Journal of Geophysical Research-Space Physics, 119, 3683-3707
A. T. Y. Lui, D. G. Mitchell, L. J. Lanzerotti, (2014), Comparison of energetic electron intensities outside and inside the radiation belts, Journal of Geophysical Research-Space Physics, 119
J. D. Nichols, S. V. Badman, K. H. Baines, R. H. Brown, E. J. Bunce, J. T. Clarke, S. W. H. Cowley, F. J. Crary, M. K. Dougherty, J. -C. Gerard, A. Grocott, D. Grodent, W. S. Kurth, H. Melin, D. G. Mitchell, W. R. Pryor, T. S. Stallard, (2014), Dynamic auroral storms on Saturn as observed by the Hubble Space Telescope, Geophysical Research Letters, 41, 3323-3330
C. Paranicas, E. Roussos, R. B. Decker, R. E. Johnson, A. R. Hendrix, P. Schenk, T. A. Cassidy, J. B. Dalton, C. J. A. Howett, P. Kollmann, W. Patterson, K. P. Hand, T. A. Nordheim, N. Krupp, D. G. Mitchell, (2014), The lens feature on the inner saturnian satellites, Icarus, 234, 155-161
E. Roussos, N. Krupp, C. Paranicas, J. F. Carbary, P. Kollmann, S. M. Krimigis, D. G. Mitchell, (2014), The variable extension of Saturn's electron radiation belts, Planetary and Space Science, 104, 3-17
P. Schippers, N. Meyer-Vernet, A. Lecacheux, W. S. Kurth, D. G. Mitchell, N. Andre, (2014), Nanodust detection near 1 AU from spectral analysis of Cassini/Radio and Plasma Wave Science data, Geophysical Research Letters, 41, 5382-5388
A. Y. Ukhorskiy, M. I. Sitnov, D. G. Mitchell, K. Takahashi, L. J. Lanzerotti, B. H. Mauk, (2014), Rotationally driven 'zebra stripes' in Earth's inner radiation belt, Nature, 507, 338-+
P. W. Valek, J. Goldstein, D. J. McComas, M-C. Fok, D. G. Mitchell, (2014), Large magnetic storms as viewed by TWINS: A study of the differences in the medium energy ENA composition, Journal of Geophysical Research-Space Physics, 119, 2819-2835
J. F. Carbary, D. G. Mitchell, (2013), PERIODICITIES IN SATURN'S MAGNETOSPHERE, Reviews of Geophysics, 51, 1-30
J. F. Carbary, E. C. Roelof, D. G. Mitchell, D. C. Hamilton, (2013), Solar periodicity in energetic ions at Saturn, Journal of Geophysical Research-Space Physics, 118, 1891-1898
S. P. Christon, D. C. Hamilton, R. D. DiFabio, D. G. Mitchell, S. M. Krimigis, D. S. Jontof-Hutter, (2013), Saturn suprathermal O-2(+) and mass-28(+) molecular ions: Long-term seasonal and solar variation, Journal of Geophysical Research-Space Physics, 118, 3446-3462
K. Dialynas, P. C. Brandt, S. M. Krimigis, D. G. Mitchell, D. C. Hamilton, N. Krupp, A. M. Rymer, (2013), The extended Saturnian neutral cloud as revealed by global ENA simulations using Cassini/MIMI measurements, Journal of Geophysical Research-Space Physics, 118, 3027-3041
K. Dialynas, S. M. Krimigis, D. G. Mitchell, E. C. Roelof, R. B. Decker, (2013), A THREE-COORDINATE SYSTEM (ECLIPTIC, GALACTIC, ISMF) SPECTRAL ANALYSIS OF HELIOSPHERIC ENA EMISSIONS USING CASSINI/INCA MEASUREMENTS, Astrophysical Journal, 778
N. Krupp, E. Roussos, H. Kriegel, P. Kollmann, M. G. Kivelson, A. Kotova, C. Paranicas, D. G. Mitchell, S. M. Krimigis, K. K. Khurana, (2013), Energetic particle measurements in the vicinity of Dione during the three Cassini encounters 2005-2011, Icarus, 226, 617-628
L. Lamy, R. Prange, W. Pryor, J. Gustin, S. V. Badman, H. Melin, T. Stallard, D. G. Mitchell, P. C. Brandt, (2013), Multispectral simultaneous diagnosis of Saturn's aurorae throughout a planetary rotation, Journal of Geophysical Research-Space Physics, 118, 4817-4843
D. G. Mitchell, L. J. Lanzerotti, C. K. Kim, M. Stokes, G. Ho, S. Cooper, A. Ukhorskiy, J. W. Manweiler, S. Jaskulek, D. K. Haggerty, P. Brandt, M. Sitnov, K. Keika, J. R. Hayes, L. E. Brown, R. S. Gurnee, J. C. Hutcheson, K. S. Nelson, N. Paschalidis, E. Rossano, S. Kerem, (2013), Radiation Belt Storm Probes Ion Composition Experiment (RBSPICE), Space Science Reviews, 179, 263-308
A. Radioti, E. Roussos, D. Grodent, J. -C. Gerard, N. Krupp, D. G. Mitchell, J. Gustin, B. Bonfond, W. Pryor, (2013), Signatures of magnetospheric injections in Saturn's aurora, Journal of Geophysical Research-Space Physics, 118, 1922-1933
E. Roussos, M. Andriopoulou, N. Krupp, A. Kotova, C. Paranicas, S. M. Krimigis, D. G. Mitchell, (2013), Numerical simulation of energetic electron microsignature drifts at Saturn: Methods and applications, Icarus, 226, 1595-1611
A. M. Rymer, D. G. Mitchell, T. W. Hill, E. A. Kronberg, N. Krupp, C. M. Jackman, (2013), Saturn's magnetospheric refresh rate, Geophysical Research Letters, 40, 2479-2483
N. Sergis, C. M. Jackman, A. Masters, S. M. Krimigis, M. F. Thomsen, D. C. Hamilton, D. G. Mitchell, M. K. Dougherty, A. J. Coates, (2013), Particle and magnetic field properties of the Saturnian magnetosheath: Presence and upstream escape of hot magnetospheric plasma, Journal of Geophysical Research-Space Physics, 118, 1620-1634
S. V. Badman, N. Achilleos, C. S. Arridge, K. H. Baines, R. H. Brown, E. J. Bunce, A. J. Coates, S. W. H. Cowley, M. K. Dougherty, M. Fujimoto, G. Hospodarsky, S. Kasahara, T. Kimura, H. Melin, D. G. Mitchell, T. Stallard, C. Tao, (2012), Cassini observations of ion and electron beams at Saturn and their relationship to infrared auroral arcs, Journal of Geophysical Research-Space Physics, 117
Z. Bebesi, N. Krupp, K. Szego, M. Fraenz, Z. Nemeth, S. M. Krimigis, D. G. Mitchell, G. Erdos, D. T. Young, M. K. Dougherty, (2012), Analysis of energetic electron drop-outs in the upper atmosphere of Titan during flybys in the dayside magnetosphere of Saturn, Icarus, 218, 1020-1027
P. C. Brandt, K. Dialynas, I. Dandouras, D. G. Mitchell, P. Garnier, S. M. Krimigis, (2012), The distribution of Titan's high-altitude (out to similar to 50,000 km) exosphere from energetic neutral atom (ENA) measurements by Cassini/INCA, Planetary and Space Science, 60, 107-114
J. F. Carbary, D. G. Mitchell, S. M. Krimigis, N. Krupp, (2012), Unusually short period in electrons at Saturn, Geophysical Research Letters, 39
N. Krupp, E. Roussos, P. Kollmann, C. Paranicas, D. G. Mitchell, S. M. Krimigis, A. Rymer, G. H. Jones, C. S. Arridge, T. P. Armstrong, K. K. Khurana, (2012), The Cassini Enceladus encounters 2005-2010 in the view of energetic electron measurements, Icarus, 218, 433-447
C. Paranicas, E. Roussos, N. Krupp, P. Kollmann, A. R. Hendrix, T. Cassidy, R. E. Johnson, P. Schenk, G. Jones, J. Carbary, D. G. Mitchell, K. Dialynas, (2012), Energetic charged particle weathering of Saturn's inner satellites, Planetary and Space Science, 61, 60-65
E. Roussos, P. Kollmann, N. Krupp, C. Paranicas, S. M. Krimigis, D. G. Mitchell, A. M. Persoon, D. A. Gurnett, W. S. Kurth, H. Kriegel, S. Simon, K. K. Khurana, G. H. Jones, J. -E. Wahlund, M. K. G. Holmberg, (2012), Energetic electron observations of Rhea's magnetospheric interaction, Icarus, 221, 116-134
J. H. Westlake, C. P. Paranicas, T. E. Cravens, J. G. Luhmann, K. E. Mandt, H. T. Smith, D. G. Mitchell, A. M. Rymer, M. E. Perry, J. H. Waite, J. -E. Wahlund, (2012), The observed composition of ions outflowing from Titan, Geophysical Research Letters, 39
J. F. Carbary, D. G. Mitchell, P. C. Brandt, S. M. Krimigis, D. A. Gurnett, (2011), ENA periodicities and their phase relations to SKR emissions at Saturn, Geophysical Research Letters, 38
J. F. Carbary, D. G. Mitchell, S. M. Krimigis, N. Krupp, (2011), Post-equinox periodicities in Saturn's energetic electrons, Geophysical Research Letters, 38
J. F. Carbary, D. G. Mitchell, C. Paranicas, E. C. Roelof, S. M. Krimigis, N. Krupp, K. Khurana, M. Dougherty, (2011), Pitch angle distributions of energetic electrons at Saturn, Journal of Geophysical Research-Space Physics, 116
J. F. Carbary, C. Paranicas, D. G. Mitchell, S. M. Krimigis, N. Krupp, (2011), Energetic electron spectra in Saturn's plasma sheet, Journal of Geophysical Research-Space Physics, 116
R. D. DiFabio, D. C. Hamilton, S. M. Krimigis, D. G. Mitchell, (2011), Long term time variations of the suprathermal ions in Saturn's magnetosphere, Geophysical Research Letters, 38
K. Keika, P. C. Brandt, M. Nose, D. G. Mitchell, (2011), Evolution of ring current ion energy spectra during the storm recovery phase: Implication for dominant ion loss processes, Journal of Geophysical Research-Space Physics, 116
A. Masters, D. G. Mitchell, A. J. Coates, M. K. Dougherty, (2011), Saturn's low-latitude boundary layer: 1. Properties and variability, Journal of Geophysical Research-Space Physics, 116
D. J. McComas, M. A. Dayeh, H. O. Funsten, S. A. Fuselier, J. Goldstein, J. -M. Jahn, P. Janzen, D. G. Mitchell, S. M. Petrinec, D. B. Reisenfeld, N. A. Schwadron, (2011), First IBEX observations of the terrestrial plasma sheet and a possible disconnection event, Journal of Geophysical Research-Space Physics, 116
K. Ogasawara, S. A. Livi, D. G. Mitchell, T. P. Armstrong, N. Krupp, (2011), Properties of energetic particle bursts at dawnside magnetosheath: Cassini observations during the 1999 Earth swing-by, Journal of Geophysical Research-Space Physics, 116
Wayne R. Pryor, Abigail M. Rymer, Donald G. Mitchell, Thomas W. Hill, David T. Young, Joachim Saur, Geraint H. Jones, Sven Jacobsen, Stan W. H. Cowley, Barry H. Mauk, Andrew J. Coates, Jacques Gustin, Denis Grodent, Jean-Claude Gerard, Laurent Lamy, Jonathan D. Nichols, Stamatios M. Krimigis, Larry W. Esposito, Michele K. Dougherty, Alain J. Jouchoux, A. Ian F. Stewart, William E. McClintock, Gregory M. Holsclaw, Joseph M. Ajello, Joshua E. Colwell, Amanda R. Hendrix, Frank J. Crary, John T. Clarke, Xiaoyan Zhou, (2011), The auroral footprint of Enceladus on Saturn, Nature, 472, 331-333
E. Roussos, N. Krupp, C. P. Paranicas, P. Kollmann, D. G. Mitchell, S. M. Krimigis, T. P. Armstrong, D. R. Went, M. K. Dougherty, G. H. Jones, (2011), Long- and short-term variability of Saturn's ionic radiation belts, Journal of Geophysical Research-Space Physics, 116
P. Schippers, C. S. Arridge, J. D. Menietti, D. A. Gurnett, L. Lamy, B. Cecconi, D. G. Mitchell, N. Andre, W. S. Kurth, S. Grimald, M. K. Dougherty, A. J. Coates, N. Krupp, D. T. Young, (2011), Auroral electron distributions within and close to the Saturn kilometric radiation source region, Journal of Geophysical Research-Space Physics, 116
N. Sergis, C. S. Arridge, S. M. Krimigis, D. G. Mitchell, A. M. Rymer, D. C. Hamilton, N. Krupp, M. K. Dougherty, A. J. Coates, (2011), Dynamics and seasonal variations in Saturn's magnetospheric plasma sheet, as measured by Cassini, Journal of Geophysical Research-Space Physics, 116
P. C. Brandt, K. K. Khurana, D. G. Mitchell, N. Sergis, K. Dialynas, J. F. Carbary, E. C. Roelof, C. P. Paranicas, S. M. Krimigis, B. H. Mauk, (2010), Saturn's periodic magnetic field perturbations caused by a rotating partial ring current, Geophysical Research Letters, 37
J. F. Carbary, D. C. Hamilton, S. P. Christon, D. G. Mitchell, S. M. Krimigis, (2010), Longitude dependences of energetic H+ and O+ at Saturn, Journal of Geophysical Research-Space Physics, 115
J. F. Carbary, D. G. Mitchell, S. M. Krimigis, D. A. Gurnett, W. S. Kurth, (2010), Phase relations between energetic neutral atom intensities and kilometric radio emissions at Saturn, Journal of Geophysical Research-Space Physics, 115
P. Garnier, I. Dandouras, D. Toublanc, E. C. Roelof, P. C. Brandt, D. G. Mitchell, S. M. Krimigis, N. Krupp, D. C. Hamilton, J. -E. Wahlund, (2010), Statistical analysis of the energetic ion and ENA data for the Titan environment, Planetary and Space Science, 58, 1811-1822
D. A. Gurnett, A. M. Persoon, A. J. Kopf, W. S. Kurth, M. W. Morooka, J. -E. Wahlund, K. K. Khurana, M. K. Dougherty, D. G. Mitchell, S. M. Krimigis, N. Krupp, (2010), A plasmapause-like density boundary at high latitudes in Saturn's magnetosphere, Geophysical Research Letters, 37
K. Keika, P. C. Brandt, S. Ohtani, D. G. Mitchell, K. Min, M. Nose, T. Obara, H. Koshiishi, H. Matsumoto, (2010), Mass-dependent evolution of energetic neutral atoms energy spectra during storm time substorms: Implication for O+ nonadiabatic acceleration, Journal of Geophysical Research-Space Physics, 115
S. M. Krimigis, D. G. Mitchell, E. C. Roelof, R. B. Decker, (2010), ENA (E > 5 keV) Images from Cassini and Voyager "ground truth": Suprathermal Pressure in the Heliosheath, Pickup Ions Throughout the Heliosphere and Beyond, 1302, 79-85
G. R. Lewis, C. S. Arridge, D. R. Linder, L. K. Gilbert, D. O. Kataria, A. J. Coates, A. Persoon, G. A. Collinson, N. Andre, P. Schippers, J. Wahlund, M. Morooka, G. H. Jones, A. M. Rymer, D. T. Young, D. G. Mitchell, A. Lagg, S. A. Livi, (2010), The calibration of the Cassini-Huygens CAPS Electron Spectrometer, Planetary and Space Science, 58, 427-436
A. L. Mueller, J. Saur, N. Krupp, E. Roussos, B. H. Mauk, A. M. Rymer, D. G. Mitchell, S. M. Krimigis, (2010), Azimuthal plasma flow in the Kronian magnetosphere, Journal of Geophysical Research-Space Physics, 115
C. Paranicas, D. G. Mitchell, S. M. Krimigis, J. F. Carbary, P. C. Brandt, F. S. Turner, E. Roussos, N. Krupp, M. G. Kivelson, K. K. Khurana, J. F. Cooper, T. P. Armstrong, M. Burton, (2010), Asymmetries in Saturn's radiation belts, Journal of Geophysical Research-Space Physics, 115
C. Paranicas, D. G. Mitchell, E. Roussos, P. Kollmann, N. Krupp, A. L. Mueller, S. M. Krimigis, F. S. Turner, P. C. Brandt, A. M. Rymer, R. E. Johnson, (2010), Transport of energetic electrons into Saturn's inner magnetosphere, Journal of Geophysical Research-Space Physics, 115
Mark E. Perry, Ben Teolis, H. Todd Smith, Ralph L. McNutt, Greg Fletcher, Wayne Kasprzak, Brian Magee, Donald G. Mitchell, J. Hunter Waite, (2010), Cassini INMS observations of neutral molecules in Saturn's E-ring, Journal of Geophysical Research-Space Physics, 115
E. Roussos, N. Krupp, C. P. Paranicas, D. G. Mitchell, A. L. Mueller, P. Kollmann, Z. Bebesi, S. M. Krimigis, A. J. Coates, (2010), Energetic electron microsignatures as tracers of radial flows and dynamics in Saturn's innermost magnetosphere, Journal of Geophysical Research-Space Physics, 115
N. Sergis, S. M. Krimigis, E. C. Roelof, C. S. Arridge, A. M. Rymer, D. G. Mitchell, D. C. Hamilton, N. Krupp, M. F. Thomsen, M. K. Dougherty, A. J. Coates, D. T. Young, (2010), Particle pressure, inertial force, and ring current density profiles in the magnetosphere of Saturn, based on Cassini measurements, Geophysical Research Letters, 37
H. T. Smith, R. E. Johnson, M. E. Perry, D. G. Mitchell, R. L. McNutt, D. T. Young, (2010), Enceladus plume variability and the neutral gas densities in Saturn's magnetosphere, Journal of Geophysical Research-Space Physics, 115
Z. Wang, D. A. Gurnett, G. Fischer, S. -Y. Ye, W. S. Kurth, D. G. Mitchell, J. S. Leisner, C. T. Russell, (2010), Cassini observations of narrowband radio emissions in Saturn's magnetosphere, Journal of Geophysical Research-Space Physics, 115
J. F. Carbary, D. G. Mitchell, S. M. Krimigis, N. Krupp, (2009), Dual periodicities in energetic electrons at Saturn, Geophysical Research Letters, 36
J. F. Carbary, D. G. Mitchell, N. Krupp, S. M. Krimigis, (2009), L shell distribution of energetic electrons at Saturn, Journal of Geophysical Research-Space Physics, 114
J. F. Carbary, E. C. Roelof, D. G. Mitchell, S. M. Krimigis, N. Krupp, (2009), Solar wind periodicity in energetic electrons at Saturn, Geophysical Research Letters, 36
James F. Carbary, Stamatios M. Krimigis, Donald G. Mitchell, C. Paranicas, P. Brandt, (2009), Energetic neutral atom (ENA) and charged particle periodicities in Saturn's magnetosphere, Advances in Space Research, 44, 483-493
A. Coustenis, S. K. Atreya, T. Balint, R. H. Brown, M. K. Dougherty, F. Ferri, M. Fulchignoni, D. Gautier, R. A. Gowen, C. A. Griffith, L. I. Gurvits, R. Jaumann, Y. Langevin, M. R. Leese, J. I. Lunine, C. P. McKay, X. Moussas, I. Mueller-Wodarg, F. Neubauer, T. C. Owen, F. Raulin, E. C. Sittler, F. Sohl, C. Sotin, G. Tobie, T. Tokano, E. P. Turtle, J. -E. Wahlund, J. H. Waite, K. H. Baines, J. Blamont, A. J. Coates, I. Dandouras, T. Krimigis, E. Lellouch, R. D. Lorenz, A. Morse, C. C. Porco, M. Hirtzig, J. Saur, T. Spilker, J. C. Zarnecki, E. Choi, N. Achilleos, R. Amils, P. Annan, D. H. Atkinson, Y. Benilan, C. Bertucci, B. Bezard, G. L. Bjoraker, M. Blanc, L. Boireau, J. Bouman, M. Cabane, M. T. Capria, E. Chassefiere, P. Coll, M. Combes, J. F. Cooper, A. Coradini, F. Crary, T. Cravens, I. A. Daglis, E. de Angelis, C. de Bergh, I. de Pater, C. Dunford, G. Durry, O. Dutuit, D. Fairbrother, F. M. Flasar, A. D. Fortes, R. Frampton, M. Fujimoto, M. Galand, O. Grasset, M. Grott, T. Haltigin, A. Herique, F. Hersant, H. Hussmann, W. Ip, R. Johnson, E. Kallio, S. Kempf, M. Knapmeyer, W. Kofman, R. Koop, T. Kostiuk, N. Krupp, M. Kueppers, H. Lammer, L. -M. Lara, P. Lavvas, S. Le Mouelic, S. Lebonnois, S. Ledvina, J. Li, T. A. Livengood, R. M. Lopes, J. -J. Lopez-Moreno, D. Luz, P. R. Mahaffy, U. Mall, J. Martinez-Frias, B. Marty, T. McCord, C. Menor Salvan, A. Milillo, D. G. Mitchell, R. Modolo, O. Mousis, M. Nakamura, C. D. Neish, C. A. Nixon, D. Nna Mvondo, G. Orton, M. Paetzold, J. Pitman, S. Pogrebenko, W. Pollard, O. Prieto-Ballesteros, P. Rannou, K. Reh, L. Richter, F. T. Robb, R. Rodrigo, S. Rodriguez, P. Romani, M. Ruiz Bermejo, E. T. Sarris, P. Schenk, B. Schmitt, N. Schmitz, D. Schulze-Makuch, K. Schwingenschuh, A. Selig, B. Sicardy, L. Soderblom, L. J. Spilker, D. Stam, A. Steele, K. Stephan, D. F. Strobel, K. Szego, C. Szopa, R. Thissen, M. G. Tomasko, D. Toublanc, H. Vali, I. Vardavas, V. Vuitton, R. A. West, R. Yelle, E. F. Young, (2009), TandEM: Titan and Enceladus mission, Experimental Astronomy, 23, 893-946
Iannis Dandouras, Philippe Garnier, Donald G. Mitchell, Edmond C. Roelof, Pontus C. Brandt, Norbert Krupp, Stamatios M. Krimigis, (2009), Titan's exosphere and its interaction with Saturn's magnetosphere, Philosophical Transactions of the Royal Society a-Mathematical Physical and Engineering Sciences, 367, 743-752
K. Dialynas, S. M. Krimigis, D. G. Mitchell, D. C. Hamilton, N. Krupp, P. C. Brandt, (2009), Energetic ion spectral characteristics in the Saturnian magnetosphere using Cassini/MIMI measurements, Journal of Geophysical Research-Space Physics, 114
G. H. Jones, C. S. Arridge, A. J. Coates, G. R. Lewis, S. Kanani, A. Wellbrock, D. T. Young, F. J. Crary, R. L. Tokar, R. J. Wilson, T. W. Hill, R. E. Johnson, D. G. Mitchell, J. Schmidt, S. Kempf, U. Beckmann, C. T. Russell, Y. D. Jia, M. K. Dougherty, J. H. Waite, B. A. Magee, (2009), Fine jet structure of electrically charged grains in Enceladus' plume, Geophysical Research Letters, 36
Krishan K. Khurana, Donald G. Mitchell, Christopher S. Arridge, Michele K. Dougherty, Christopher T. Russell, Chris Paranicas, Norbert Krupp, Andrew J. Coates, (2009), Sources of rotational signals in Saturn's magnetosphere, Journal of Geophysical Research-Space Physics, 114
S. M. Krimigis, D. G. Mitchell, E. C. Roelof, K. C. Hsieh, D. J. McComas, (2009), Imaging the Interaction of the Heliosphere with the Interstellar Medium from Saturn with Cassini, Science, 326, 971-973
S. M. Krimigis, N. Sergis, K. Dialynas, D. G. Mitchell, D. C. Hamilton, N. Krupp, M. Dougherty, E. T. Sarris, (2009), Analysis of a sequence of energetic ion and magnetic field events upstream from the Saturnian magnetosphere, Planetary and Space Science, 57, 1785-1794
N. Krupp, E. Roussos, A. Lagg, J. Woch, A. L. Mueller, S. M. Krimigis, D. G. Mitchell, E. C. Roelof, C. Paranicas, J. Carbary, G. H. Jones, D. C. Hamilton, S. Livi, T. P. Armstrong, M. K. Dougherty, N. Sergis, (2009), Energetic particles in Saturn's magnetosphere during the Cassini nominal mission (July 2004-July 2008), Planetary and Space Science, 57, 1754-1768
W. S. Kurth, E. J. Bunce, J. T. Clarke, F. J. Crary, D. C. Grodent, A. P. Ingersoll, U. A. Dyudina, L. Lamy, D. G. Mitchell, A. M. Persoon, W. R. Pryor, J. Saur, T. Stallard, (2009), Auroral Processes, Saturn From Cassini-Huygens, 333-374
Olga E. Malandraki, S. M. Krimigis, E. T. Sarris, N. Sergis, K. Dialynas, D. G. Mitchell, D. C. Hamilton, A. Geranios, (2009), Characteristic signatures of energetic ions upstream from the Kronian magnetosphere as revealed by Cassini/MIMI, Universal Heliophysical Processes, 4, 517-522
D. G. Mitchell, J. F. Carbary, S. W. H. Cowley, T. W. Hill, P. Zarka, (2009), The Dynamics of Saturn's Magnetosphere, Saturn From Cassini-Huygens, 257-279
D. G. Mitchell, S. M. Krimigis, C. Paranicas, P. C. Brandt, J. F. Carbary, E. C. Roelof, W. S. Kurth, D. A. Gurnett, J. T. Clarke, J. D. Nichols, J. -C. Gerard, D. C. Grodent, M. K. Dougherty, W. R. Pryor, (2009), Recurrent energization of plasma in the midnight-to-dawn quadrant of Saturn's magnetosphere, and its relationship to auroral UV and radio emissions, Planetary and Space Science, 57, 1732-1742
D. G. Mitchell, W. S. Kurth, G. B. Hospodarsky, N. Krupp, J. Saur, B. H. Mauk, J. F. Carbary, S. M. Krimigis, M. K. Dougherty, D. C. Hamilton, (2009), Ion conics and electron beams associated with auroral processes on Saturn, Journal of Geophysical Research-Space Physics, 114
J. D. Nichols, S. V. Badman, E. J. Bunce, J. T. Clarke, S. W. H. Cowley, F. J. Crary, M. K. Dougherty, J. -C. Gerard, D. Grodent, K. C. Hansen, W. S. Kurth, D. G. Mitchell, W. R. Pryor, T. S. Stallard, D. L. Talboys, S. Wannawichian, (2009), Saturn's equinoctial auroras, Geophysical Research Letters, 36
A. Radioti, D. Grodent, J. -C. Gerard, E. Roussos, C. Paranicas, B. Bonfond, D. G. Mitchell, N. Krupp, S. Krimigis, J. T. Clarke, (2009), Transient auroral features at Saturn: Signatures of energetic particle injections in the magnetosphere, Journal of Geophysical Research-Space Physics, 114
A. M. Rymer, B. H. Mauk, T. W. Hill, N. Andre, D. G. Mitchell, C. Paranicas, D. T. Young, H. T. Smith, A. M. Persoon, J. D. Menietti, G. B. Hospodarsky, A. J. Coates, M. K. Dougherty, (2009), Cassini evidence for rapid interchange transport at Saturn, Planetary and Space Science, 57, 1779-1784
N. Sergis, S. M. Krimigis, D. G. Mitchell, D. C. Hamilton, N. Krupp, B. H. Mauk, E. C. Roelof, M. K. Dougherty, (2009), Energetic particle pressure in Saturn's magnetosphere measured with the Magnetospheric Imaging Instrument on Cassini, Journal of Geophysical Research-Space Physics, 114
H. T. Smith, D. G. Mitchell, R. E. Johnson, C. P. Paranicas, (2009), Investigation of energetic proton penetration in Titan's atmosphere using the Cassini INCA instrument, Planetary and Space Science, 57, 1538-1546
N. Andre, M. Blanc, S. Maurice, P. Schippers, E. Pallier, T. I. Gombosi, K. C. Hansen, D. T. Young, F. J. Crary, S. Bolton, E. C. Sittler, H. T. Smith, R. E. Johnson, R. A. Baragiola, A. J. Coates, A. M. Rymer, M. K. Dougherty, N. Achilleos, C. S. Arridge, S. M. Krimigis, D. G. Mitchell, N. Krupp, D. C. Hamilton, I. Dandouras, D. A. Gurnett, W. S. Kurth, P. Louarn, R. Srama, S. Kempf, H. J. Waite, L. W. Esposito, J. T. Clarke, (2008), IDENTIFICATION OF SATURN'S MAGNETOSPHERIC REGIONS AND ASSOCIATED PLASMA PROCESSES: SYNOPSIS OF CASSINI OBSERVATIONS DURING ORBIT INSERTION, Reviews of Geophysics, 46
P. C. Brandt, C. P. Paranicas, J. F. Carbary, D. G. Mitchell, B. H. Mauk, S. M. Krimigis, (2008), Understanding the global evolution of Saturn's ring current, Geophysical Research Letters, 35
J. F. Carbary, D. G. Mitchell, P. Brandt, C. Paranicas, S. M. Krimigis, (2008), ENA periodicities at Saturn, Geophysical Research Letters, 35
J. F. Carbary, D. G. Mitchell, P. Brandt, E. C. Roelof, S. M. Krimigis, (2008), Periodic tilting of Saturn's plasma sheet, Geophysical Research Letters, 35
J. F. Carbary, D. G. Mitchell, P. Brandt, E. C. Roelof, S. M. Krimigis, (2008), Statistical morphology of ENA emissions at Saturn, Journal of Geophysical Research-Space Physics, 113
J. F. Carbary, D. G. Mitchell, P. Brandt, E. C. Roelof, S. M. Krimigis, (2008), Track analysis of energetic neutral atom blobs at Saturn, Journal of Geophysical Research-Space Physics, 113
J. F. Carbary, D. G. Mitchell, C. Paranicas, E. C. Roelof, S. M. Krimigis, (2008), Direct observation of warping in the plasma sheet of Saturn, Geophysical Research Letters, 35
R. DeMajistre, P. C. Brandt, E. C. Roelof, D. G. Mitchell, (2008), Using measurements of Energetic Neutral Atoms from low Earth orbit to infer global magnetospheric ion distributions, Journal of Geophysical Research-Space Physics, 113
P. Garnier, I. Dandouras, D. Toublanc, E. C. Roelof, P. C. Brandt, D. G. Mitchell, S. M. Krimigis, N. Krupp, D. C. Hamilton, O. Dutuit, J. -E. Wahlund, (2008), The lower exosphere of Titan: Energetic neutral atoms absorption and imaging, Journal of Geophysical Research-Space Physics, 113
T. W. Hill, M. F. Thomsen, M. G. Henderson, R. L. Tokar, A. J. Coates, H. J. McAndrews, G. R. Lewis, D. G. Mitchell, C. M. Jackman, C. T. Russell, M. K. Dougherty, F. J. Crary, D. T. Young, (2008), Plasmoids in Saturn's magnetotail, Journal of Geophysical Research-Space Physics, 113
C. M. Jackman, C. S. Arridge, N. Krupp, E. J. Bunce, D. G. Mitchell, H. J. McAndrews, M. K. Dougherty, C. T. Russell, N. Achilleos, G. H. Jones, A. J. Coates, (2008), A multi-instrument view of tail reconnection at Saturn, Journal of Geophysical Research-Space Physics, 113
G. H. Jones, E. Roussos, N. Krupp, U. Beckmann, A. J. Coates, F. Crary, I. Dandouras, V. Dikarev, M. K. Dougherty, P. Garnier, C. J. Hansen, A. R. Hendrix, G. B. Hospodarsky, R. E. Johnson, S. Kempf, K. K. Khurana, S. M. Krimigis, H. Krueger, W. S. Kurth, A. Lagg, H. J. McAndrews, D. G. Mitchell, C. Paranicas, F. Postberg, C. T. Russell, J. Saur, M. Seiss, F. Spahn, R. Srama, D. F. Strobel, R. Tokar, J. -E. Wahlund, R. J. Wilson, J. Woch, D. Young, (2008), The dust halo of Saturn's largest icy moon, Rhea, Science, 319, 1380-1384
M. Kane, D. G. Mitchell, J. F. Carbary, S. M. Krimigis, F. J. Crary, (2008), Plasma convection in Saturn's outer magnetosphere determined from ions detected by the Cassini INCA experiment, Geophysical Research Letters, 35
S. Nakano, G. Ueno, Y. Ebihara, M. -C. Fok, S. Ohtani, P. C. Brandt, D. G. Mitchell, K. Keika, T. Higuchi, (2008), A method for estimating the ring current structure and the electric potential distribution using energetic neutral atom data assimilation, Journal of Geophysical Research-Space Physics, 113
C. Paranicas, D. G. Mitchell, S. M. Krimigis, D. C. Hamilton, E. Roussos, N. Krupp, G. H. Jones, R. E. Johnson, J. F. Cooper, T. P. Armstrong, (2008), Sources and losses of energetic protons in Saturn's magnetosphere, Icarus, 197, 519-525
E. Roussos, G. H. Jones, N. Krupp, C. Paranicas, D. G. Mitchell, S. M. Krimigis, J. Woch, A. Lagg, K. Khurana, (2008), Energetic electron signatures of Saturn's smaller moons: Evidence of an arc of material at Methone, Icarus, 193, 455-464
E. Roussos, N. Krupp, T. P. Armstrong, C. Paranicas, D. G. Mitchell, S. M. Krimigis, G. H. Jones, K. Dialynas, N. Sergis, D. C. Hamilton, (2008), Discovery of a transient radiation belt at Saturn, Geophysical Research Letters, 35
A. M. Rymer, B. H. Mauk, T. W. Hill, C. Paranicas, D. G. Mitchell, A. J. Coates, D. T. Young, (2008), Electron circulation in Saturn's magnetosphere, Journal of Geophysical Research-Space Physics, 113
Yihua Zheng, Anthony T. Y. Lui, Mei-Ching Fok, Brian J. Anderson, Pontus C. Brandt, Donald G. Mitchell, (2008), Controlling factors of Region 2 field-aligned current and its relationship to the ring current: Model results, Advances in Space Research, 41, 1234-1242
J. F. Carbary, D. G. Mitchell, S. M. Krimigis, D. C. Hamilton, N. Krupp, (2007), Charged particle periodicities in Saturn's outer magnetosphere, Journal of Geophysical Research-Space Physics, 112
J. F. Carbary, D. G. Mitchell, S. M. Krimigis, D. C. Hamilton, N. Krupp, (2007), Spin-period effects in magnetospheres with no axial tilt, Geophysical Research Letters, 34
J. F. Carbary, D. G. Mitchell, S. M. Krimigis, N. Krupp, (2007), Electron periodicities in Saturn's outer magnetosphere, Journal of Geophysical Research-Space Physics, 112
J. F. Carbary, D. G. Mitchell, S. M. Krimigis, N. Krupp, (2007), Evidence for spiral pattern in Saturn's magnetosphere using the new SKR longitudes, Geophysical Research Letters, 34
P. Garnier, I. Dandouras, D. Toublanc, P. C. Brandt, E. C. Roelof, D. G. Mitchell, S. M. Krimigis, N. Krupp, D. C. Hamilton, H. Waite, (2007), The exosphere of Titan and its interaction with the kronian magnetosphere: MIMI observations and modeling, Planetary and Space Science, 55, 165-173
S. M. Krimigis, N. Sergis, D. G. Mitchell, D. C. Hamilton, N. Krupp, (2007), A dynamic, rotating ring current around Saturn, Nature, 450, 1050-1053
M. W. Liemohn, J. U. Kozyra, A. J. Ridley, M. F. Thomsen, M. G. Henderson, P. C. Brandt, D. G. Mitchell, (2007), Modeling the ring current response to a sawtooth oscillation event, Journal of Atmospheric and Solar-Terrestrial Physics, 69, 67-76
R. L. McNutt, D. K. Haggerty, M. E. Hill, S. M. Krimigis, S. Livi, G. C. Ho, R. S. Gurnee, B. H. Mauk, D. G. Mitchell, E. C. Roelof, D. J. McComas, F. Bagenal, H. A. Elliott, L. E. Brown, M. Kusterer, J. Vandegriff, S. A. Stern, H. A. Weaver, J. R. Spencer, J. M. Moore, (2007), Energetic particles in the Jovian magnetotail, Science, 318, 220-222
C. Paranicas, D. G. Mitchell, E. C. Roelof, B. H. Mauk, S. M. Krimigis, P. C. Brandt, M. Kusterer, F. S. Turner, J. Vandegriff, N. Krupp, (2007), Energetic electrons injected into Saturn's neutral gas cloud, Geophysical Research Letters, 34
E. Roussos, G. H. Jones, N. Krupp, C. Paranicas, D. G. Mitchell, A. Lagg, J. Woch, U. Motschmann, S. M. Krimigis, M. K. Dougherty, (2007), Electron microdiffusion in the Saturnian radiation belts: Cassini MIMI/LEMMS observations of energetic electron absorption by the icy moons, Journal of Geophysical Research-Space Physics, 112
A. M. Rymer, B. H. Mauk, T. W. Hill, C. Paranicas, N. Andre, E. C. Sittler, D. G. Mitchell, H. T. Smith, R. E. Johnson, A. J. Coates, D. T. Young, S. J. Bolton, M. F. Thomsen, M. K. Dougherty, (2007), Electron sources in Saturn's magnetosphere, Journal of Geophysical Research-Space Physics, 112
N. Sergis, S. M. Krimigis, D. G. Mitchell, D. C. Hamilton, N. Krupp, B. M. Mauk, E. C. Roelof, M. Dougherty, (2007), Ring current at Saturn: Energetic particle pressure in Saturn's equatorial magnetosphere measured with Cassini/MIMI, Geophysical Research Letters, 34
J. -C. Gerard, D. Grodent, S. W. H. Cowley, D. G. Mitchell, W. S. Kurth, J. T. Clarke, E. J. Bunce, J. D. Nichols, M. K. Dougherty, F. J. Crary, A. J. Coates, (2006), Saturn's auroral morphology and activity during quiet magnetospheric conditions, Journal of Geophysical Research-Space Physics, 111
G. H. Jones, N. Krupp, H. Krueger, E. Roussos, W. -H. Ip, D. G. Mitchell, S. M. Krimigis, J. Woch, A. Lagg, M. Fraenz, M. K. Dougherty, C. S. Arridge, H. J. McAndrews, (2006), Formation of Saturn's ring spokes by lightning-induced electron beams, Geophysical Research Letters, 33
GH Jones, E Roussos, N Krupp, C Paranicas, J Woch, A Lagg, DG Mitchell, SM Krimigis, MK Dougherty, (2006), Enceladus' varying imprint on the magnetosphere of Saturn, Science, 311, 1412-1415
K. Keika, M. Nose, P. C. Brandt, S. Ohtani, D. G. Mitchell, E. C. Roelof, (2006), Contribution of charge exchange loss to the storm time ring current decay: IMAGE/HENA observations, Journal of Geophysical Research-Space Physics, 111
S Ohtani, PC Brandt, HJ Singer, DG Mitchell, EC Roelof, (2006), Statistical characteristics of hydrogen and oxygen ENA emission from the storm-time ring current, Journal of Geophysical Research-Space Physics, 111
J Saur, BH Mauk, DG Mitchell, N Krupp, KK Khurana, S Livi, M Krimigis, PT Newell, DJ Williams, PC Brandt, A Lagg, E Roussos, MK Dougherty, (2006), Anti-planetward auroral electron beams at Saturn, Nature, 439, 699-702
Y. Zheng, A. T. Y. Lui, M. -C. Fok, B. J. Anderson, P. C. Brandt, T. J. Immel, D. G. Mitchell, (2006), Relationship between Region 2 field-aligned current and the ring current: Model results, Journal of Geophysical Research-Space Physics, 111
Pontus C. Brandt, Donald G. Mitchell, Edmond C. Roelof, Stamatios M. Krimigis, Christopher P. Paranicas, Barry H. Mauk, Joachim Saur, Robert DeMajistre, (2005), ENA imaging: Seeing the invisible, Johns Hopkins Apl Technical Digest, 26, 143-155
FJ Crary, JT Clarke, MK Dougherty, PG Hanlon, KC Hansen, JT Steinberg, BL Barraclough, AJ Coates, JC Gerard, D Grodent, WS Kurth, DG Mitchell, AM Rymer, DT Young, (2005), Solar wind dynamic pressure and electric field as the main factors controlling Saturn's aurorae, Nature, 433, 720-722
C Gurgiolo, BR Sandel, JD Perez, DG Mitchell, CJ Pollock, BA Larsen, (2005), Overlap of the plasmasphere and ring current: Relation to subauroral ionospheric heating, Journal of Geophysical Research-Space Physics, 110
SM Krimigis, DG Mitchell, DC Hamilton, N Krupp, S Livi, EC Roelof, J Dandouras, TP Armstrong, BH Mauk, C Paranicas, PC Brandt, S Bolton, AF Cheng, T Choo, G Gloeckler, J Hayes, KC Hsieh, WH Ip, S Jaskulek, EP Keath, E Kirsch, M Kusterer, A Lagg, LJ Lanzerotti, D LaVallee, J Manweiler, RW McEntire, W Rasmuss, J Saur, FS Turner, DJ Williams, J Woch, (2005), Dynamics of Saturn's magnetosphere from MIMI during Cassini's orbital insertion, Science, 307, 1270-1273
N Krupp, A Lagg, J Woch, SM Krimigis, S Livi, DG Mitchell, EC Roelof, C Paranicas, BH Mauk, DC Hamilton, TP Armstrong, MK Dougherty, (2005), The Saturnian plasma sheet as revealed by energetic particle measurements, Geophysical Research Letters, 32
MW Liemohn, AJ Ridley, PC Brandt, DL Gallagher, JU Kozyra, DM Ober, DG Mitchell, EC Roelof, R DeMajistre, (2005), Parametric analysis of nightside conductance effects on inner magnetospheric dynamics for the 17 April 2002 storm, Journal of Geophysical Research-Space Physics, 110
ATY Lui, PC Brandt, DG Mitchell, (2005), Observations of energetic neutral oxygen by IMAGE/HENA and Geotail/EPIC, Geophysical Research Letters, 32
BH Mauk, J Saur, DG Mitchell, EC Roelof, PC Brandt, TP Armstrong, DC Hamilton, SM Krimigis, N Krupp, SA Livi, JW Manweiler, CP Paranicas, (2005), Energetic particle injections in Saturn's magnetosphere, Geophysical Research Letters, 32
DG Mitchell, PC Brandt, EC Roelof, J Dandouras, SM Krimigis, BH Mauk, (2005), Energetic neutral atom emissions from Titan interaction with Saturn's magnetosphere, Science, 308, 989-992
DG Mitchell, PC Brandt, EC Roelof, J Dandouras, SM Krimigis, BH Mauk, CP Paranicas, N Krupp, DC Hamilton, WS Kurth, P Zarka, MK Dougherty, EJ Bunce, DE Shemansky, (2005), Energetic ion acceleration in Saturn's magnetotail: Substorms at saturn?, Geophysical Research Letters, 32
S Ohtani, PC Brandt, DG Mitchell, H Singer, M Nose, GD Reeves, SB Mende, (2005), Storm-substorm relationship: Variations of the hydrogen and oxygen energetic neutral atom intensities during storm-time substorms, Journal of Geophysical Research-Space Physics, 110
CP Paranicas, RB Decker, DJ Williams, DG Mitchell, PC Brandt, BH Mauk, (2005), Recent research highlights from planetary magnetospheres and the heliosphere, Johns Hopkins Apl Technical Digest, 26, 156-163
C Paranicas, DG Mitchell, S Livi, SM Krimigis, E Roussos, N Krupp, J Woch, A Lagg, J Saur, FS Turner, (2005), Evidence of Enceladus and Tethys microsignatures, Geophysical Research Letters, 32
C Paranicas, DG Mitchell, EC Roelof, PC Brandt, DJ Williams, SM Krimigis, BH Mauk, (2005), Periodic intensity variations in global ENA images of Saturn, Geophysical Research Letters, 32
E Roussos, N Krupp, J Woch, A Lagg, GH Jones, C Paranicas, DG Mitchell, S Livi, SM Krimigis, MK Dougherty, T Armstrong, WH Ip, U Motschmann, (2005), Low energy electron microsignatures at the orbit of Tethys: Cassini MIMI/LEMMS observations, Geophysical Research Letters, 32
XX Zhang, JD Perez, T Chen, C Wang, PC Brandt, DG Mitchell, YL Wang, (2005), Proton temperatures in the ring current from ENA images and in situ measurements, Geophysical Research Letters, 32
R DeMajistre, EC Roelof, PC Brandt, DG Mitchell, (2004), Retrieval of global magnetospheric ion distributions from high-energy neutral atom measurements made by the IMAGE/HENA instrument, Journal of Geophysical Research-Space Physics, 109
SM Krimigis, DG Mitchell, DC Hamilton, S Livi, J Dandouras, S Jaskulek, TP Armstrong, JD Boldt, AF Cheng, G Gloeckler, JR Hayes, KC Hsieh, WH Ip, EP Keath, E Kirsch, N Krupp, LJ Lanzerotti, R Lundgren, BH Mauk, RW McEntire, EC Roelof, CE Schlemm, BE Tossman, B Wilken, DJ Williams, (2004), Magnetosphere imaging instrument (MIMI) on the Cassini mission to Saturn/Titan, Space Science Reviews, 114, 233-329
BH Mauk, DG Mitchell, RW McEntire, CP Paranicas, EC Roelof, DJ Williams, SM Krimigis, A Lagg, (2004), Energetic ion characteristics and neutral gas interactions in Jupiter's magnetosphere, Journal of Geophysical Research-Space Physics, 109
DG Mitchell, CP Paranicas, BH Mauk, EC Roelof, SM Krimigis, (2004), Energetic neutral atoms from Jupiter measured with the Cassini magnetospheric imaging instrument: Time dependence and composition, Journal of Geophysical Research-Space Physics, 109
C Vallat, I Dandouras, PC Brandt, R DeMajistre, DG Mitchell, EC Roelof, H Reme, JA Sauvaud, L Kistler, C Mouikis, M Dunlop, A Balogh, (2004), First comparisons of local ion measurements in the inner magnetosphere with energetic neutral atom magnetospheric image inversions: Cluster-CIS and IMAGE-HENA observations, Journal of Geophysical Research-Space Physics, 109
BH Mauk, DG Mitchell, SM Krimigis, EC Roelof, CP Paranicas, (2003), Energetic neutral atoms from a trans-Europa gas torus at Jupiter, Nature, 421, 920-922
RM Skoug, MF Thomsen, MG Henderson, HO Funsten, GD Reeves, CJ Pollock, JM Jahn, DJ McComas, DG Mitchell, PC Brandt, BR Sandel, CR Clauer, HJ Singer, (2003), Tail-dominated storm main phase: 31 March 2001, Journal of Geophysical Research-Space Physics, 108
PC Brandt, R Demajistre, EC Roelof, S Ohtani, DG Mitchell, S Mende, (2002), IMAGE/high-energy energetic neutral atom: Global energetic neutral atom imaging of the plasma sheet and ring current during substorms, Journal of Geophysical Research-Space Physics, 107
PC Brandt, S Ohtani, DG Mitchell, MC Fok, EC Roelof, R Demajistre, (2002), Global ENA observations of the storm mainphase ring current: Implications for skewed electric fields in the inner magnetosphere, Geophysical Research Letters, 29
SM Krimigis, DG Mitchell, DC Hamilton, J Dandouras, TP Armstrong, SJ Bolton, AF Cheng, G Gloeckler, KC Hsieh, EP Keath, N Krupp, A Lagg, LJ Lanzerotti, S Livi, BH Mauk, RW McEntire, EC Roelof, B Wilken, DJ Williams, (2002), A nebula of gases from Io surrounding Jupiter, Nature, 415, 994-996
N Krupp, J Woch, A Lagg, SA Espinosa, S Livi, SM Krimigis, DG Mitchell, DJ Williams, AF Cheng, BH Mauk, RW McEntire, TP Armstrong, DC Hamilton, G Gloeckler, J Dandouras, LJ Lanzerotti, (2002), Leakage of energetic particles from Jupiter's dusk magnetosphere: dual spacecraft observations, Geophysical Research Letters, 29
PCS Brandt, DG Mitchell, EC Roelof, JL Burch, (2001), Bastille Day storm: Global response of the terrestrial ring current, Solar Physics, 204, 377-386
JL Burch, SB Mende, DG Mitchell, TE Moore, CJ Pollock, BW Reinisch, BR Sandel, SA Fuselier, DL Gallagher, JL Green, JD Perez, PH Reiff, (2001), Views of Earth's magnetosphere with the IMAGE satellite, Science, 291, 619-624
JL Burch, DG Mitchell, BR Sandel, PC Brandt, M Wuest, (2001), Global dynamics of the plasmasphere and ring current during magnetic storms, Geophysical Research Letters, 28, 1159-1162
M Gruntman, EC Roelof, DG Mitchell, HJ Fahr, HO Funsten, DJ McComas, (2001), Energetic neutral atom imaging of the heliospheric boundary region, Journal of Geophysical Research-Space Physics, 106, 15767-15781
DG Mitchell, KC Hsieh, CC Curtis, DC Hamilton, HD Voss, EC Roelof, PC Brandt, (2001), Imaging two geomagnetic storms in energetic neutral atoms, Geophysical Research Letters, 28, 1151-1154
JD Perez, G Kozlowski, PC Brandt, DG Mitchell, JM Jahn, CJ Pollock, XX Zhang, (2001), Initial ion equatorial pitch angle distributions from medium and high energy neutral atom images obtained by IMAGE, Geophysical Research Letters, 28, 1155-1158
DG Sibeck, RB Decker, DG Mitchell, AJ Lazarus, RP Lepping, A Szabo, (2001), Solar wind preconditioning in the flank foreshock: IMP 8 observations, Journal of Geophysical Research-Space Physics, 106, 21675-21688
DG Mitchell, SE Jaskulek, CE Schlemm, EP Keath, RE Thompson, BE Tossman, JD Boldt, JR Hayes, GB Andrews, N Paschalidis, DC Hamilton, RA Lundgren, EO Tums, P Wilson, HD Voss, D Prentice, KC Hsieh, CC Curtis, FR Powell, (2000), High energy neutral atom (HENA) imager for the IMAGE mission, Space Science Reviews, 91, 67-112
S Ohtani, ATY Lui, K Takahashi, DG Mitchell, T Sarris, (2000), Ion dynamics and tail current intensification prior to dipolarization: The June 1, 1985, event, Journal of Geophysical Research-Space Physics, 105, 25233-25246
DJ Williams, BH Mauk, DG Mitchell, EC Roelof, LJ Zanetti, (1999), Radiation belts and beyond, Johns Hopkins Apl Technical Digest, 20, 544-555
BH Mauk, SM Krimigis, DG Mitchell, EC Roelof, EP Keath, J Dandouras, (1998), Imaging Saturn's dust rings using energetic neutral atoms, Planetary and Space Science, 46, 1349-+
ATY Lui, DJ Williams, EC Roelof, RW McEntire, DG Mitchell, (1997), Observations of energetic neutral atoms by the EPIC instrument - First result on the composition, Subauroral Ionosphere, Plasmasphere, Ring Current and Inner Magnetosphere System, 20, 351-354
XY Zhou, CT Russell, JT Gosling, DG Mitchell, (1997), Three spacecraft observations of the geomagnetic tail during moderately disturbed conditions: Structure and evolution of the current sheet, Journal of Geophysical Research-Space Physics, 102, 14415-14424
XY Zhou, CT Russell, DG Mitchell, (1997), Three spacecraft observations of the geomagnetic tail during moderately disturbed conditions: Global perspective, Journal of Geophysical Research-Space Physics, 102, 14425-14438
V Angelopoulos, DG Mitchell, RW McEntire, DJ Williams, ATY Lui, SM Krimigis, RB Decker, SP Christon, S Kokubun, T Yamamoto, Y Saito, T Mukai, FS Mozer, K Tsuruda, GD Reeves, WJ Hughes, E FriisChristensen, O Troshichev, (1996), Tailward progression of magnetotail acceleration centers: Relationship to substorm current wedge, Journal of Geophysical Research-Space Physics, 101, 24599-24619
ATY Lui, DJ Williams, EC Roelof, RW McEntire, DG Mitchell, (1996), First composition measurements of energetic neutral atoms, Geophysical Research Letters, 23, 2641-2644
VA SERGEEV, V ANGELOPOULOS, DG MITCHELL, CT RUSSELL, (1995), IN-SITU OBSERVATIONS OF MAGNETOTAIL RECONNECTION PRIOR TO THE ONSET OF A SMALL SUBSTORM, Journal of Geophysical Research-Space Physics, 100, 19121-19133
LA FRANK, JB SIGWARTH, DJ WILLIAMS, EC ROELOF, DG MITCHELL, RE GOLD, EP KEATH, BH MAUK, CI MENG, DL CARPENTER, BK HULTQVIST, RN LUNDIN, GL SISCOE, RA WOLF, DJ GORNEY, M SCHULZ, DJ MCCOMAS, HO FUNSTEN, KR MOORE, BW SMITH, JD CRAVEN, YT CHIU, RR MEIER, JF SEELY, (1994), IMAGERS FOR THE MAGNETOSPHERE, AURORA, AND PLASMASPHERE, Optical Engineering, 33, 391-408
R NAKAMURA, DN BAKER, DH FAIRFIELD, DG MITCHELL, RL MCPHERRON, EW HONES, (1994), PLASMA-FLOW AND MAGNETIC-FIELD CHARACTERISTICS NEAR THE MIDTAIL NEUTRAL SHEET, Journal of Geophysical Research-Space Physics, 99, 23591-23601
TI PULKKINEN, DN BAKER, DG MITCHELL, RL MCPHERRON, CY HUANG, LA FRANK, (1994), THIN CURRENT SHEETS IN THE MAGNETOTAIL DURING SUBSTORMS - CDAW-6 REVISITED, Journal of Geophysical Research-Space Physics, 99, 5793-5803
DP TRAVER, DG MITCHELL, DJ WILLIAMS, (1994), STATISTICAL STUDY OF THE LATE SUBSTORM RECOVERY PHASE AND QUIET TIME PLASMA SHEET BASED ON ISEE-1 30-KEV ION OBSERVATIONS, Journal of Geophysical Research-Space Physics, 99, 10981-10994
DG MITCHELL, AF CHENG, SM KRIMIGIS, EP KEATH, SE JASKULEK, BH MAUK, RW MCENTIRE, EC ROELOF, DJ WILLIAMS, KC HSIEH, VA DRAKE, (1993), INCA - THE ION-NEUTRAL CAMERA FOR ENERGETIC NEUTRAL ATOM IMAGING OF THE SATURNIAN MAGNETOSPHERE, Optical Engineering, 32, 3096-3101
VA SERGEEV, DG MITCHELL, CT RUSSELL, DJ WILLIAMS, (1993), STRUCTURE OF THE TAIL PLASMA CURRENT SHEET AT SIMILAR-TO-11 R(E) AND ITS CHANGES IN THE COURSE OF A SUBSTORM, Journal of Geophysical Research-Space Physics, 98, 17345-17365
P SONG, CT RUSSELL, RJ FITZENREITER, JT GOSLING, MF THOMSEN, DG MITCHELL, SA FUSELIER, GK PARKS, RR ANDERSON, D HUBERT, (1993), STRUCTURE AND PROPERTIES OF THE SUBSOLAR MAGNETOPAUSE FOR NORTHWARD INTERPLANETARY MAGNETIC-FIELD - MULTIPLE-INSTRUMENT PARTICLE OBSERVATIONS, Journal of Geophysical Research-Space Physics, 98, 11319-11337
CY HUANG, LA FRANK, G ROSTOKER, J FENNELL, DG MITCHELL, (1992), NONADIABATIC HEATING OF THE CENTRAL PLASMA SHEET AT SUBSTORM ONSET, Journal of Geophysical Research-Space Physics, 97, 1481-1495
DJ WILLIAMS, EC ROELOF, DG MITCHELL, (1992), GLOBAL MAGNETOSPHERIC IMAGING, Reviews of Geophysics, 30, 183-208
SP CHRISTON, DJ WILLIAMS, DG MITCHELL, CY HUANG, LA FRANK, (1991), SPECTRAL CHARACTERISTICS OF PLASMA SHEET ION AND ELECTRON POPULATIONS DURING DISTURBED GEOMAGNETIC CONDITIONS, Journal of Geophysical Research-Space Physics, 96, 1-22
DP TRAVER, DG MITCHELL, DJ WILLIAMS, LA FRANK, CY HUANG, (1991), 2 ENCOUNTERS WITH THE FLANK LOW-LATITUDE BOUNDARY-LAYER - FURTHER EVIDENCE FOR CLOSED FIELD TOPOLOGY AND INVESTIGATION OF THE INTERNAL STRUCTURE, Journal of Geophysical Research-Space Physics, 96, 21025-21035
DG MITCHELL, MJ ENGEBRETSON, DJ WILLIAMS, CA CATTELL, R LUNDIN, (1990), PC 5 PULSATIONS IN THE OUTER DAWN MAGNETOSPHERE SEEN BY ISEE 1 AND 2, Journal of Geophysical Research-Space Physics, 95, 967-975
DG MITCHELL, DJ WILLIAMS, CY HUANG, LA FRANK, CT RUSSELL, (1990), CURRENT CARRIERS IN THE NEAR-EARTH CROSS-TAIL CURRENT SHEET DURING SUBSTORM GROWTH-PHASE, Geophysical Research Letters, 17, 583-586
DJ WILLIAMS, DG MITCHELL, CY HUANG, LA FRANK, CT RUSSELL, (1990), PARTICLE-ACCELERATION DURING SUBSTORM GROWTH AND ONSET, Geophysical Research Letters, 17, 587-590
SP CHRISTON, DJ WILLIAMS, DG MITCHELL, LA FRANK, CY HUANG, (1989), SPECTRAL CHARACTERISTICS OF PLASMA SHEET ION AND ELECTRON POPULATIONS DURING UNDISTURBED GEOMAGNETIC CONDITIONS, Journal of Geophysical Research-Space Physics, 94, 13409-13424
JA SLAVIN, DN BAKER, JD CRAVEN, RC ELPHIC, DH FAIRFIELD, LA FRANK, AB GALVIN, WJ HUGHES, RH MANKA, DG MITCHELL, IG RICHARDSON, TR SANDERSON, DJ SIBECK, EJ SMITH, RD ZWICKL, (1989), CDAW-8 OBSERVATIONS OF PLASMOID SIGNATURES IN THE GEOMAGNETIC TAIL - AN ASSESSMENT, Journal of Geophysical Research-Space Physics, 94, 15153-15175
DJ WILLIAMS, DG MITCHELL, SP CHRISTON, (1988), IMPLICATIONS OF LARGE FLOW VELOCITY SIGNATURES IN NEARLY ISOTROPIC ION DISTRIBUTIONS, Geophysical Research Letters, 15, 303-306
DJ WILLIAMS, DG MITCHELL, LA FRANK, TE EASTMAN, (1988), 3-DIMENSIONAL MAGNETOSHEATH PLASMA ION DISTRIBUTIONS FROM 200 EV TO 2 MEV, Journal of Geophysical Research-Space Physics, 93, 12783-12794
CY HUANG, LA FRANK, WK PETERSON, DJ WILLIAMS, W LENNARTSSON, DG MITCHELL, RC ELPHIC, CT RUSSELL, (1987), FILAMENTARY STRUCTURES IN THE MAGNETOTAIL LOBES, Journal of Geophysical Research-Space Physics, 92, 2349-2363
DG MITCHELL, F KUTCHKO, DJ WILLIAMS, TE EASTMAN, LA FRANK, CT RUSSELL, (1987), AN EXTENDED STUDY OF THE LOW-LATITUDE BOUNDARY-LAYER ON THE DAWN AND DUSK FLANKS OF THE MAGNETOSPHERE, Journal of Geophysical Research-Space Physics, 92, 7394-7404
DG MITCHELL, R LUNDIN, DJ WILLIAMS, (1986), ANALYSES OF CONVECTIVE FLOWS AND SPATIAL GRADIENTS IN ENERGETIC ION OBSERVATIONS, Journal of Geophysical Research-Space Physics, 91, 8827-8836
EC ROELOF, DG MITCHELL, DJ WILLIAMS, (1985), ENERGETIC NEUTRAL ATOMS (E APPROXIMATELY 50 KEV) FROM THE RING CURRENT - IMP 7/8 AND ISEE-1, Journal of Geophysical Research-Space Physics, 90, 991-1008
DJ WILLIAMS, DG MITCHELL, TE EASTMAN, LA FRANK, (1985), ENERGETIC PARTICLE OBSERVATIONS IN THE LOW-LATITUDE BOUNDARY-LAYER, Journal of Geophysical Research-Space Physics, 90, 5097-&
DG MITCHELL, EC ROELOF, (1983), DEPENDENCE OF 50-KEV UPSTREAM ION EVENTS AT IMP-7 AND IMP-8 UPON MAGNETIC-FIELD BOW SHOCK GEOMETRY, Journal of Geophysical Research-Space Physics, 88, 5623-5634
DG MITCHELL, EC ROELOF, SJ BAME, (1983), SOLAR-WIND IRON ABUNDANCE VARIATIONS AT SPEEDS-GREATER-THAN-600 KM S-1, 1972-1976, Journal of Geophysical Research-Space Physics, 88, 9059-9068
DG MITCHELL, EC ROELOF, TR SANDERSON, R REINHARD, KP WENZEL, (1983), ISEE/IMP OBSERVATIONS OF SIMULTANEOUS UPSTREAM ION EVENTS, Journal of Geophysical Research-Space Physics, 88, 5635-5644
DG MITCHELL, EC ROELOF, WC FELDMAN, SJ BAME, DJ WILLIAMS, (1981), THERMAL IRON IONS IN HIGH-SPEED SOLAR-WIND STREAMS .2. TEMPERATURES AND BULK VELOCITIES, Geophysical Research Letters, 8, 827-830
DG MITCHELL, EC ROELOF, JH WOLFE, (1981), LATITUDE DEPENDENCE OF SOLAR-WIND VELOCITY OBSERVED GREATER-THAN-OR-APPROXIMATELY-EQUAL-TO 1 AU, Journal of Geophysical Research-Space Physics, 86, 165-179
DG MITCHELL, EC ROELOF, (1980), THERMAL IRON IONS IN HIGH-SPEED SOLAR-WIND STREAMS - DETECTION BY THE IMP 7-8 ENERGETIC PARTICLE EXPERIMENTS, Geophysical Research Letters, 7, 661-664
BL GOTWOLS, DG MITCHELL, EC ROELOF, WM CRONYN, SD SHAWHAN, WC ERICKSON, (1978), SYNOPTIC ANALYSIS OF INTER-PLANETARY RADIO SCINTILLATION SPECTRA OBSERVED AT 34 MHZ, Journal of Geophysical Research-Space Physics, 83, 4200-4206
WM CRONYN, SD SHAWHAN, FT ERSKINE, AH HUNEKE, DG MITCHELL, (1976), INTERPLANETARY SCINTILLATION OBSERVATIONS WITH COCOA CROSS RADIO TELESCOPE, Journal of Geophysical Research-Space Physics, 81, 695-697
DG MITCHELL, EC ROELOF, (1976), MATHEMATICAL-ANALYSIS OF THEORY OF INTERPLANETARY SCINTILLATION IN WEAK SCATTERING APPROXIMATION, Journal of Geophysical Research-Space Physics, 81, 5071-5082