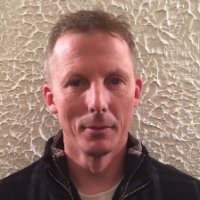 240-228-2834


Karl.Hibbitts@jhuapl.edu


: SES


:


: Planetary


BOPPS, BIRC, Cassini, VIMS, Europa Clipper, MISE


| Degree | Field of Study | Year Attained | Institution Name |
| --- | --- | --- | --- |
| PhD | Geology & Geophysics | 2001 | University of Hawaii |
| MSc | Geology & Geophysics | 1998 | University of Hawaii |
| B.S. | Geology | 1998 | University of New Mexico |
| B.A. | Physics | 1989 | Cornell University |
As a planetary scientist, I conduct research to understand the compositions of the surfaces of airless bodies in our Solar System, especially the links between surface composition, geology, and exogenic influences.  I use a combination of laboratory research and theoretical modeling to interpret the results from spacecraft data. I develop infrared optical instruments for spaceflight. I also apply my expertise to terrestrial investigations relevant to national security interests. I am deputy-PI of the Europa Clipper MISE infrared mapping spectrometer, and was deputy-PI and mid-IR camera lead on the NASA BRRISON and BOPPS stratospheric balloon missions that demonstrated the scientific and cost effectiveness of spectral imaging of solar system objects from NASA balloon platforms in the upper stratosphere.  The laboratory work is conducted at a facility I developed at APL that couples the VUV –LWIR spectral capabilities with a UHV system capable of mimicking the vacuum, temperature, and radiation environments of airless surfaces from Mercury to the moons of Saturn. 
| AGU Index Category | AGU Index Sub-Category |
| --- | --- |
| PLANETARY SCIENCES: SOLAR SYSTEM OBJECTS | Moon |
| PLANETARY SCIENCES: SOLAR SYSTEM OBJECTS | Jovian satellites |
| PLANETARY SCIENCES: SOLAR SYSTEM OBJECTS | Saturnian satellites |
:
| Start Year | End Year | Description |
| --- | --- | --- |
| 2005 | Current | Research Scientist. JHUAPL |
| 2002 | 2005 | Research Scientist, Planetary Science Institute |
| 2001 | 2003 | Post-doctoral Research Associate, University of Washington |
| Start Year | End Year | Description |
| --- | --- | --- |
| 1996 | Current | AGU |
| 2005 | Current | AAS/DPS |
| Year | Description |
| --- | --- |
| 2015 | NASA Group Achievement Award for the BOPPS mission |
| 2007 | NASA Early Career Fellowship |
| 1998 | Outstanding Student Paper Award, AGU |
:
Stephan, Katrin and Hibbitts, Charles A. and Jaumann, Ralf, (2020), H$_2$O-ice particle size variations across Ganymede's and Callisto's surface, icarus, 337, 113440
Brant M. Jones, Aleksandr Aleksandrov, M. Darby Dyar, Charles A. Hibbitts, Thomas M. Orlando, (2020), Investigation of Water Interactions With Apollo Lunar Regolith Grains, Journal of Geophysical Research: Planets , 125, 6,
https://doi.org/10.1029/2019je006147
Takir, Driss and Stockstill-Cahill, Karen R. and Hibbitts, Charles A. and Nakauchi, Yusuke, (2019), 3-ensuremathmum reflectance spectroscopy of carbonaceous chondrites under asteroid-like conditions, icarus, 333, 243-251
Hibbitts, C.~A. and Stockstill-Cahill, K. and Wing, B. and Paranicas, C., (2019), Color centers in salts - Evidence for the presence of sulfates on Europa, icarus, 326, 37-47
Hibbitts, Charles A. and Bekker, Dmitriy and Hanson, Troy and Knuth, Andrew and Goldberg, Arnold and Ryan, Kyle and Cantillo, David and Daubon, Dru and Morgan, Frank, (2019), Dual-band discrimination and imaging of plastic objects, procspie, 11012, 1101211
Airola, M.~B. and Thomas, M.~E. and Ma, J. and Hahn, D.~V. and Hibbitts, K. and Blaney, D., (2019), Angle dependent scatter in CVD ZnSe and single crystal CaF$_2$ from the infrared through the NIR, procspie, 10985, 1098504
Hibbitts, C.~A. and Turtle, E.~P. and Blaney, D.~L. and Paranicas, C.~P. and McEwen, A.~S. and Soderblom, J.~M. and Humm, D.~C. and Seelos, F.~P. and Hedman, M. and EIS Team and MISE Team, (2019), Inferring Salt Composition on Europa by Characterizing Vis-NIR Signatures of Color Centers with Europa Clipper EIS and MISE Instruments, Lunar and Planetary Science Conference, 2804
Orlando, T.~M. and Clendenen, A.~R. and Schieber, G.~L. and Jones, B.~M. and Loutzenhiser, P.~D. and Aleksandrov, A.~B. and Hibbitts, C.~A. and Dyar, M.~D., (2019), Formation, Transport, and Release of Molecular Water On and Within Lunar Materials, Lunar and Planetary Science Conference, 2267
Honniball, C.~I. and Lucey, P.~G. and Li, S. and Hibbitts, K., (2019), Estimates of Molecular Water Abundance Using the 6 Micron H-O-H Bend, Lunar and Planetary Science Conference, 2199
Takir, D. and Stockstill-cahill, K.~R. and Hibbitts, C.~A. and Nakauchi, Y., (2019), 3-ensuremathmum Reflectance Spectroscopy of Carbonaceous Chondrites Under Asteroid-Like Conditions, Lunar and Planetary Science Conference, 2056
Hibbitts, C.~A., (2019), Secular Mapping of Water on the Moon from a Near-Rectilinear Halo Orbit, LPI Contributions, 2152, 5060
Stockstill-Cahill, Karen and Cahill, Joshua and Hibbitts, Karl, (2019), Ultraviolet Characterization of Fe-Impregnated Silica Gels as Analogues for Lunar Space Weathering, EPSC-DPS Joint Meeting 2019, 2019, EPSC-DPS2019-1844
Miller, J.~L. and Hibbitts, C.~A. and Mellon, M.~T. and Sizemore, H.~G., (2019), Salt and Water Migration in Mars-Like Permafrost Soils, Lunar and Planetary Science Conference, 3077
Blaney, D.~L. and Hibbitts, C. and Green, R.~O. and Clark, R.~N. and Dalton, J.~B. and Davies, A.~G. and Langevin, Y. and Lunine, J.~I. and Hedman, M. and McCord, T.~B. and Murchie, S.~L. and Paranicas, C. and Seelos, F.~P. and Soderblom, J.~M. and Diniega, S. and Cable, M. and Thompson, D. and Bruce, C. and Santo, A. and Redick, R. and Hahn, D. and Bender, H. and Van Gorp, B. and Rodriguez, J. and Sullivan, P. and Neville, T. and Lundeen, S. and Bowers, M. and Bryce, B. and Hayes, J. and Hourani, R. and Ryan, K. and Zarate, E. and Moore, L.~B. and Maynard, K. and McKinley, I.~M. and Johnson, D. and Aubuchon, P. and Fedosi, J. and Wehbe, R. and Calvet, R. and Mouroulis, P. and White, V. and Wilson, D., (2019), The Europa Clipper Mapping Imaging Spectrometer for Europa (MISE): Using Compositional Mapping to Understand Europa, Lunar and Planetary Science Conference, 2218
Orlando, T.~M. and Jones, B.~M. and Alexandrov, A.~B. and Hibbitts, C.~A. and Dyar, M.~D., (2018), A Solar Wind Source of Water in the Polar Regions of the Moon?, Lunar Polar Volatiles, 2087, 5008
Wolaver, Brad D. and Pierre, Jon Paul and Ikonnikova, Svetlana A. and Andrews, John R. and McDaid, Guinevere and Ryberg, Wade A. and Hibbitts, Toby J. and Duran, Charles M. and Labay, Benjamin J. and LaDuc, Travis J., (2018), An Improved Approach for Forecasting Ecological Impacts from Future Drilling in Unconventional Shale Oil and Gas Plays, Environmental Management, 62, 2, 323-333
Goldberg, Arnold C. and Kelly, Michael A. and Boldt, John and Wu, Dong L. and Heidinger, Andrew and Wilson, John P. and Ryan, Kyle J. and Morgan, M.~F. and Yee, Jeng H. and Greenberg, Jacob M. and Hibbitts, Charles, (2018), Compact midwave imaging system (CMIS) for weather satellite applications, procspie, 10641, 1064103
Landsman, Z.~L. and Metzger, P.~T. and Rivkin, A.~S. and Britt, D.~T. and Cannon, K.~M. and Hibbitts, C.~A. and Stockstill-Cahill, K.~R., (2018), A Spectroscopic Study of High-Fidelity Simulated Primitive Asteroid Regolith, Lunar and Planetary Science Conference, 2297
Takir, D. and Nakauchi, Y. and Kitazato, K. and Le Corre, L. and Hibbitts, C.~A. and Emery, J.~P., (2018), Characterizing Volatiles and Organics on Asteroid (162173) Ryugu, 81st Annual Meeting of the Meteoritical Society, 81, 6364
Orlando, T.~M. and Jones, B. and Alexandrov, A. and Hibbitts, C.~A. and Dyar, M.~D., (2018), Diurnal Variation of the Solar Wind-Induced Optical Signature of Water on the Lunar Surface, Lunar and Planetary Science Conference, 1660
Blewett, D.~T. and Halekas, J.~S. and Greenhagen, B.~T. and Anderson, B.~J. and Denevi, B.~W. and Hurley, D. and Cahill, J.~T. and Deca, J. and Fatemi, S. and Hibbitts, C. and Ho, G.~C. and Hood, L.~L. and Jozwiak, L.~M. and Klima, R.~L. and Lucey, P.~G. and Mandt, K. and Nu~nez, J.~I. and Paranicas, C. and Plescia, J.~B. and Sotirelis, T. and Tikoo, S. and Westlake, J.~H. and Wieczorek, M.~A., (2018), Key Questions in Planetary Science to be Addressed by Exploration of a Lunar Magnetic Anomaly: The Lunar Compass Rover Discovery Mission Concept, AGU Fall Meeting Abstracts, 2018, P54D-07
Cantillo, D. and Hibbitts, C., (2018), Laboratory simulations of Mars RSL formation, AGU Fall Meeting Abstracts, 2018, P43G-3834
Cahill, J.~T. and Stockstill-Cahill, K.~R. and Wirth, A.~A. and Hibbitts, C. and Denevi, B.~W. and Livi, K., (2018), Interpreting Ultraviolet LAMP & LROC Observations of the Moon with the Aid of Laboratory Measurements of Fe-Impregnated Silica Gel Analogues, AGU Fall Meeting Abstracts, 2018, P21G-3421
Hibbitts, C.~A., (2018), Laboratory Spectral Measurements Needed to Better Model Europa's Surface Composition, Europa Deep Dive: Chemical Composition of Europa and State of Laboratory Data, 2100, 3030
Hibbitts, Charles and Stockstill-Cahill, Karen, (2018), Laboratory Reflectance Spectroscopy Measurements of Planetary Analogs in the UV-IR under Relevant Conditions, AAS/Division for Planetary Sciences Meeting Abstracts #50, 504.02
Cantillo, D.~C. and Hibbitts, C.~A. and Viviano, C.~E. and Stockstill-Cahill, K., (2018), Investigating the Formation of Mars Recurring Slope Lineae Through Laboratory Experiments, Lunar and Planetary Science Conference, 2261
Goodrich, C.~A. and Gillis-Davis, J. and Cloutis, E. and Applin, D. and Takir, D. and Hibbitts, C. and Christoffersen, R. and Fries, M. and Klima, R. and Decker, S., (2018), Effects of Space Weathering on Reflectance Spectra of Ureilites: First Studies, Lunar and Planetary Science Conference, 1579
Jones, M.~J. and Izenberg, N.~R. and Hibbitts, C.~A. and Burgess, K.~D. and Stockstill-Cahill, K.~R., (2018), Implications of Olivine Stability for Laboratory Spectroscopy Studies, Lunar and Planetary Science Conference, 1383
Farrell, W.~M. and Orlando, T.~M. and Dyar, M.~D. and Hurley, D.~M. and Hibbitts, C.~A. and Jones, B.~M. and McLain, J.~L., (2018), Long Duration Exposure Platform (LDEP), Deep Space Gateway Concept Science Workshop, 2063, 3132
Paranicas, C. and Hibbitts, C.~A. and Kollmann, P. and Ligier, N. and Hendrix, A.~R. and Nordheim, T.~A. and Roussos, E. and Krupp, N. and Blaney, D. and Cassidy, T.~A. and Clark, G., (2018), Magnetospheric considerations for solar system ice state, icarus, 302, 560-564
Hibbitts, C., (2018), Mapping Water on the Moon from a Near-Rectilinear Halo Orbit, AGU Fall Meeting Abstracts, 2018, P54D-08
Smith, H.~T. and Hacala, R.~T. and Hohlfeld, E. and Edens, W. and Paxton, L.~J. and Hibbitts, C. and Arnold, S.~P., (2018), The JHU APL Commercial Launch Program: JANUS is finally getting off the ground, AGU Fall Meeting Abstracts, 2018, SA21A-3142
Jones, Brant M. and Aleksandrov, Alex and Hibbitts, K. and Dyar, M.~D. and Orlando, Thomas M., (2018), Solar Wind-Induced Water Cycle on the Moon, grl, 45, 20, 10,959-10,967
Honniball, C.~I. and Lucey, P.~G. and Li, S. and Hibbitts, K., (2018), Measurement Requirements and Instrument Performance for Remote Measurements of Lunar Surface Water Abundance and Variation Using the 6 Microns Water Absorption, Lunar Polar Volatiles, 2087, 5020
Collins, G.~C. and Rathbun, J.~A. and Spencer, J.~R. and Craft, K. and Pappalardo, R.~T. and Senske, D.~A. and Korth, H. and Buffington, B. and Prockter, L.~M. and Klima, R.~L. and Phillips, C.~B. and Patterson, G.~W. and Quick, L.~C. and Ernst, C.~M. and Soderblom, J.~M. and Turtle, E.~P. and McEwen, A.~S. and Moore, J.~M. and Young, D.~A. and Hibbitts, C.~A. and Davies, A.~G. and Murchie, S.~L. and Schmidt, B.~E. and Daubar, I.~J., (2018), The Breadth and Depth of Europa Geology: Plans for Observing Diverse Landforms with Europa Clipper, Lunar and Planetary Science Conference, 2625
Neish, Catherine D. and Lorenz, Ralph D. and Turtle, Elizabeth P. and Barnes, Jason W. and Trainer, Melissa G. and Stiles, Bryan and Kirk, Randolph and Hibbitts, Charles A. and Malaska, Michael J., (2018), Strategies for Detecting Biological Molecules on Titan, Astrobiology, 18, 5, 571-585
Shusterman, M.~L. and Wing, B.~R. and Klima, R.~L. and Hibbitts, C.~A. and Izenberg, N.~R., (2018), Temperature-Dependent Spectral Observations of Pyroxene Powders, Lunar and Planetary Science Conference, 2489
Nakauchi, Y. and Takir, D. and Hibbitts, C.~A. and Stockstill-Cahill, K.~R. and Emery, J.~P. and Corre, L.~L. and Iwata, T. and Kitazato, K., (2018), Reflectance Spectra of Carbonaceous Chondrites Measured Under Asteroid-Like Conditions: Implications for Hayabusa2's NIRS3 Instrument, Lunar and Planetary Science Conference, 1850
Denevi, B.~W. and Blewett, D.~T. and Hurley, D.~M. and Cahill, J.~T.~S. and Klima, R.~L. and Jozwiak, L.~M. and Plescia, J.~B. and Paranicas, C.~P. and Greenhagen, B.~T. and Hibbitts, C.~A. and Anderson, B.~J. and Korth, H. and Ho, G.~C. and Nu~nez, J.~I. and Zimmerman, M.~I. and Brand t, P.~C. and Stanley, S. and Westlake, J.~H. and Diaz-Calderon, A. and Johnson, J.~R., (2018), The Lunar Compass Rover Mission Concept: Exploring a Magnetic Anomaly, Lunar and Planetary Science Conference, 1732
Honniball, C.~I. and Lucey, P.~G. and Li, S. and Hibbitts, K., (2018), Measurement Requirements and Instrument Performance for Remote Measurements of Lunar Surface Water Abundance and Variation Using the 6 Microns Water Absorption, Lunar and Planetary Science Conference, 1808
Lucey, P.~G. and Hurley, D. and Farrell, W. and Petro, N.~E. and Cable, M. and Dyar, D. and Orlando, T. and McCanta, M. and Fisher, E. and Hibbitts, K. and Prem, P. and Benna, M. and Hayne, P. and Green, R. and Pieters, C.~M. and Mandt, K. and Horyani, M. and Haleakas, J. and Li, S., (2018), The Lunar Volatile System in Space and Time: Supplies to the Lunar Poles, Lunar Polar Volatiles, 2087, 5015
Hibbitts, C.~A., (2018), Volatile Retention In and Near Lunar PSRs Through Molecular Adsorption, Lunar Polar Volatiles, 2087, 5040
Lucey, P.~G. and Hurley, D. and Farrell, W. and Petro, N.~E. and Cable, M. and Hibbitts, K. and Honniball, C.~I. and Li, S., (2018), The Lunar Poles: What Remains to be Done, Lunar Polar Volatiles, 2087, 5018
Hibbitts, C.~A. and Clyde, B. and Blewett, D. and Brandt, P. and Burke, L. and Cohen, B. and Dankanich, J. and Hurley, D. and Klima, R. and Lawrence, D. and Mirantes, A. and Moessner, D. and Patterson, W. and Plescia, J. and Sunshine, J. and Westlake, J., (2018), The Lunar WATER Mission: A PSDS3 Feasibility Study of a Solar-Electric Propulsion Small Sat Mission to Characterize the Water on the Moon, Lunar and Planetary Science Conference, 1748
Cahill, K.~R.~S. and Hibbitts, C. and Wing, B.~R., (2017), Cryogenic Laboratory Experiments into Radiation Effects on the Spectra of Non-Ice Materials relevant to Ocean Worlds, AGU Fall Meeting Abstracts, 2017, P43D-2909
Stephan, Katrin and Hoffmann, Harald and Hibbitts, Charles A. and Wagner, Roland and Jaumann, Ralf, (2017), Ice particle size variations and possible non-ice materials on Ganymede's and Callisto's surface, AAS/Division for Planetary Sciences Meeting Abstracts #49, 214.07
Takir, D. and Emery, J.~P. and Hibbitts, C.~A., (2017), 3-textmum Spectroscopy of Water-Rich Meteorites and Asteroids: New Results and Implications, 80th Annual Meeting of the Meteoritical Society, 80, 6389
Stephan, K. and Hoffmann, H. and Hibbitts, C.~A. and Wagner, R. and Jaumann, R., (2017), Ice particle size variations and candidate non-ice materials on Ganymede and Callisto, European Planetary Science Congress, EPSC2017-350
Takir, Driss and Hibbitts, Charles A. and Le Corre, Lucille and Emery, Joshua P. and Kitazato, Kohei and Sugita, Seiji and Nakauchi, Yusuke, (2017), Hayabusa2 NIRS3textquoterights Investigation to Characterize and Select Sampling and Landing Sites on Asteroid (25143) Ryugu, AAS/Division for Planetary Sciences Meeting Abstracts #49, 219.07
Blewett, D.~T. and Hurley, D.~M. and Denevi, B.~W. and Cahill, J.~T.~S. and Klima, R.~L. and Jozwiak, L.~M. and Plescia, J.~B. and Paranicas, C.~P. and Greenhagen, B.~T. and Hibbitts, C.~A. and Anderson, B.~A. and Korth, H. and Ho, G.~C. and Nu~nez, J.~I. and Zimmerman, M.~I., (2017), Exploration of a Lunar Crustal Magnetic Anomaly: The Lunar Compass Rover Mission Concept, Lunar and Planetary Science Conference, 1251
Hibbitts, C. and Stockstill-Cahill, K. and Paranicas, C. and Wing, B.~R., (2017), The Effects of Radiation on the Adsorption of CO$_2$ by Nonice Materials Relevant to Icy Satellites, AGU Fall Meeting Abstracts, 2017, P43D-2908
Cantillo, D.~C. and Hibbitts, C. and Wing, B.~R. and Mushkin, A. and Stockstill-Cahill, K. and Viviano-Beck, C.~E., (2017), Investigating the Formation of Mars Recurring Slope Lineae through Laboratory Experiments, AGU Fall Meeting Abstracts, 2017, P41C-2845
Stephan, K. and Hoffmann, H. and Hibbitts, C. and Wagner, R.~J. and Jaumann, R., (2017), Surfaces of Ganymede and Callisto: H$_2$O-ice particle sizes and composition of non-ice materials, AGU Fall Meeting Abstracts, 2017, P33A-2867
Blewett, D.~T. and Hurley, D.~M. and Denevi, B.~W. and Cahill, J.~T.~S. and Klima, R.~L. and Plescia, J.~B. and Paranicas, C.~P. and Greenhagen, B.~T. and Tunstel, E.~W. and Anderson, B.~A. and Korth, H. and Ho, G.~C. and Nunez, J.~I. and Hibbitts, C.~A. and Stanley, S. and Jozwiak, L. and Daly, T. and Johnson, J.~R. and Zimerman, M.~I. and Brandt, P.~C. and Westlake, J.~H., (2017), Science from the Surface of the Moon: A Rover Traversing a Crustal Magnetic Anomaly, 2017 Annual Meeting of the Lunar Exploration Analysis Group, 2041, 5013
Hibbitts, C.~A. and Stockstill, K. and Wing, B.~R. and Shusterman, M.~L. and Paranicas, C., (2017), Irradiated Salts and the Color of the Nonice Material on Europa, Lunar and Planetary Science Conference, 2456
Neish, C.~D. and Lorenz, R.~D. and Turtle, E.~P. and Barnes, J.~W. and Trainer, M.~G. and Kirk, R. and Stiles, B. and Hibbitts, C.~A., (2017), Strategies for Detecting the Products of Aqueous Chemistry on Titan, Lunar and Planetary Science Conference, 1457
Hibbitts, C.~A. and Blewett, D.~T. and Brandt, P. and Clyde, B. and Cohen, B.~A. and Dankanich, J.~W. and Klima, R.~L. and Lawrence, D.~J. and Plescia, J.~B. and Sunshine, J. and Westlake, J.~H., (2017), The Lunar WATER Mission: A Small Orbital Mission to Characterize the Water on the Moon's Surface, Lunar and Planetary Science Conference, 2636
Craft, K.~L. and Bradburne, C. and Tiffany, J. and Hagedon, M. and Hibbitts, C. and Vandegriff, J. and Horst, S., (2017), In-Situ Sample Preparation Development for Extraterrestrial Life Detection and Characterization, Planetary Science Vision 2050 Workshop, 1989, 8230
Scheidt, D.~H. and Hibbitts, C.~A. and Chen, M.~H. and Paxton, L.~J. and Bekker, D.~L., (2017), On the Need for Artificial Intelligence and Advanced Test and Evaluation Methods for Space Exploration, Planetary Science Vision 2050 Workshop, 1989, 8114
Cheng, Andrew F. and Hibbitts, C.~A. and Espiritu, R. and McMichael, R. and Fletcher, Z. and Bernasconi, P. and Adams, J.~D. and Lisse, C.~M. and Sitko, M.~L. and Fernand es, R. and Young, E.~F. and Kremic, T., (2017), Stratospheric balloon observations of comets C/2013 A1 (Siding Spring), C/2014 E2 (Jacques), and Ceres, icarus, 281, 404-416
Blaney, D.~L. and Green, R.~O. and Hibbitts, C. and Clark, R.~N. and Dalton, J.~B. and Davies, A.~G. and Langevin, Y. and Hedman, M. and Lunine, J.~I. and McCord, T.~B. and Murchie, S.~L. and Paranicas, C. and Seelos, F.~P. and Soderblom, J.~M. and Diniega, S., (2017), Understanding the Cryosphere of Europa Using Imaging Spectroscopy, AGU Fall Meeting Abstracts, 2017, P52B-05
Hibbitts, C.~A. and Blewett, D. and Brandt, P. and Burke, L. and Clyde, B. and Cohen, B. and Dankanich, J. and Hurley, D. and Klima, R. and Lawrence, D. and Patterson, W. and Plescia, J. and Sunshine, J. and Westlake, J., (2017), The Lunar Water Assessment Transport Evolution and Resource (WATER) Mission Concept Study, 2017 Annual Meeting of the Lunar Exploration Analysis Group, 2041, 5031
Hibbitts, C. and Stockstill-Cahill, K., (2017), Ultraviolet reflectance spectroscopy measurements of planetary materials and their analogs, AGU Fall Meeting Abstracts, 2017, P23F-02
Hibbitts, Charles A. and Stockstill-Cahill, Karen and Takir, Driss, (2017), Ultraviolet reflectance spectroscopy measurements of carbonaceous meteorites and planetary analog materials, AAS/Division for Planetary Sciences Meeting Abstracts #49, 417.10
Shusterman, M.~L. and Wing, B.~R. and Izenberg, N.~R. and Hibbitts, C.~A. and Phelps, P.~R., (2017), Thermospectral Evaluation of Forsterite, Lunar and Planetary Science Conference, 2689
Lucey, P.~G. and Honniball, C.~I. and Gillis-Davis, J. and Li, S. and Hibbitts, K., (2017), Water Absorption at 6 Microns: A New Tool for Remote Measurements of Lunar Surface Water Abundance and Variation, Lunar and Planetary Science Conference, 1314
Hibbitts, Charles A. and Paranicas, Christopher and Blaney, Diana L. and Murchie, Scott and Seelos, Frank, (2016), Jovian magnetospheric weathering of Europa's nonice surface material, AAS/Division for Planetary Sciences Meeting Abstracts #48, 512.01
Zimmerman, M.~I. and Farrell, W.~M. and Hartzell, C.~M. and Wang, X. and Horanyi, M. and Hurley, D.~M. and Hibbitts, K., (2016), Grain-scale supercharging and breakdown on airless regoliths, Journal of Geophysical Research (Planets), 121, 10, 2150-2165
Stephan, Katrin and Hoffmann, Harald and Hibbitts, Karl and Wagner, Roland and Jaumann, Ralf, (2016), Comparison of ice particle size variations across Ganymede and Callisto, EGU General Assembly Conference Abstracts, EPSC2016-17400
Hibbitts, C.~A. and Mushkin, A. and Gillespie, A. and Irvin, B. and Wing, B., (2016), Investigating the Origin of Mars Recurring Slope Line Through Laboratory Experiments Under a Relevant Environment, Lunar and Planetary Science Conference, 2902
Shusterman, M.~L. and Izenberg, N.~R. and Hibbitts, C.~A. and Jordan, A.~P. and Stubbs, T.~J. and Wilson, J.~K., (2016), Weathering Effects of Dielectric Breakdown in the Lunar Polar Regions, Lunar and Planetary Science Conference, 2263
Hibbitts, C.~A. and Paranicas, C., (2016), Understanding the Space Weathering of the Nonice Material on Europa, Lunar and Planetary Science Conference, 2790
Berlanga, Genesis and Hibbitts, Charles A. and Takir, Driss and Dyar, M. Darby and Sklute, Elizabeth, (2016), Spectral nature of CO$_2$ adsorption onto meteorites, icarus, 280, 366-377
Wing, B.~R. and Shusterman, M.~L. and Irvin, B.~L. and Hibbitts, C., (2016), Laboratory Simulations and Spectral Analyses of Space Weathering of Non-Ice Materials on Ocean Worlds, AGU Fall Meeting Abstracts, P42A-09
Chanover, N.~J. and Aslam, S. and DiSanti, M.~A. and Hibbitts, C.~A. and Honniball, C.~I. and Paganini, L. and Parker, A. and Skrutskie, M.~F. and Young, E.~F., (2016), Results from the Science Instrument Definition Team for the Gondola for High Altitude Planetary Science Project, 3rd International Workshop on Instrumentation for Planetary Mission, 1980, 4078
Chanover, Nancy J. and Aslam, Shahid and DiSanti, Michael A. and Hibbitts, Charles A. and Honniball, Casey I. and Paganini, Lucas and Parker, Alex and Skrutskie, Michael F. and Young, Eliot F., (2016), Results from the Science Instrument Definition Team for the Gondola for High Altitude Planetary Science Project, AAS/Division for Planetary Sciences Meeting Abstracts #48, 123.31
Farrell, W.~M. and Hurley, D.~M. and Poston, M.~J. and Zimmerman, M.~I. and Orlando, T.~M. and Hibbitts, C.~A. and Killen, R.~M., (2016), The gas-surface interaction of a human-occupied spacecraft with a near-Earth object, Advances in Space Research, 58, 9, 1648-1653
Hibbitts, C.~A. and Smith, H.~T., (2016), Measurement Concept for Understanding the Water Cycle on the Moon Through Commercial Space Opportunities, Annual Meeting of the Lunar Exploration Analysis Group, 1960, 5054
Hibbitts, Charles A., (2015), Characterizing Water and Hydroxyl on Airless Bodies from Vacuum UV and IR Measurements, AAS/Division for Planetary Sciences Meeting Abstracts #47, 215.05
Cheng, A.~F. and Hibbitts, C.~A. and Bernasconi, P. and Young, E.~F., (2015), BOPPS Rapid Response Planetary Science: First Results, Lunar and Planetary Science Conference, 1409
Blaney, D.~L. and Hibbitts, C. and Clark, R.~N. and Dalton, J.~B., III and Davies, A.~G. and Green, R.~O. and Hedman, M.~M. and Langevin, Y. and Lunine, J.~I. and McCord, T.~B. and Murchie, S.~L. and Paranicas, C. and Seelos, F.~P., IV and Soderblom, J.~M. and Cable, M.~L., (2015), The Mapping Imaging Spectrometer for Europa (MISE) Investigation, AGU Fall Meeting Abstracts, 2015, P13E-04
Hibbitts, C.~A. and Paranicas, C., (2015), Space Weathering of the Non-Ice Material on Europa, Space Weathering of Airless Bodies: An Integration of Remote Sensing Data, Laboratory Experiments and Sample Analysis Workshop, 1878, 2062
Young, E. and Hibbitts, C. and Cheng, A. and Dolloff, M. and Kremic, T., (2015), Near Space Observations: Planetary Science from a Balloon-Borne Telescope, European Planetary Science Congress, EPSC2015-900
Poston, Michael J. and Grieves, Gregory A. and Aleksandrov, Alexand r B. and Hibbitts, Charles A. and Dyar, M. Darby and Orland o, Thomas M., (2015), Temperature programmed desorption studies of water interactions with Apollo lunar samples 12001 and 72501, icarus, 255, 24-29
Kremic, T. and Cheng, A. and Hibbitts, K. and Young, E.~F., (2015), Planetary Science with Balloon-Borne Telescopes: A Summary of the BOPPS Mission and the Planetary Science that may be Possible Looking Forward, 22nd ESA Symposium on European Rocket and Balloon Programmes and Related Research, 730, 565
Hibbitts, C.~A. and Cheng, A. and Espiritu, R. and Young, E., (2015), Characterizing the Hydration Absorption Feature on Ceres Using the BOPPS Infrared Camera, Lunar and Planetary Science Conference, 2928
Hibbitts, C.~A. and Kremic, T. and Cheng, A. and Bernasconi, P. and Rivkin, A., (2015), Stratospheric Infra-Red Imaging and Spectroscopy for Planetary Science (SIRIS-PS), Lunar and Planetary Science Conference, 2152
Izenberg, N.~R. and Hibbitts, C.~A. and Dyar, M.~D., (2015), Oxidation (or not) of Hot Rocks in a Laboratory Vacuum, European Planetary Science Congress, EPSC2015-127
Hibbitts, C.~A., (2015), Measurements to Understand the Origin and Evolution of Hydroxyl and Water on the Illuminated Moon, Annual Meeting of the Lunar Exploration Analysis Group, 1863, 2067
Mushkin, A. and Gillespie, A.~R. and Montgomery, D.~R. and Hibbitts, C.~A. and Schreiber, B.~C., (2014), A Brine Extrusion Model for Recurring Slope Lineae, Eighth International Conference on Mars, 1791, 1342
Cheng, A.~F. and Hibbitts, C. and Young, E.~F. and Bernasconi, P.~N. and Tibor, K., (2014), BOPPS Observations of Oort Cloud Comets Siding and PanSTARRS, AGU Fall Meeting Abstracts, 2014, P42A-04
Wing, B. and Irvin, B. and Hibbitts, C. and Mushkin, A., (2014), Laboratory Simulations and Spectral Analyses of Recurring Slope Streaks on Mars, AGU Fall Meeting Abstracts, 2014, P31D-4010
McMichael, R.~T. and Noble, M.~W. and Adams, D. and Bernasconi, P. and Borowski, H. and Bupp, R. and Cheng, A.~F. and Eaton, H. and Espiritu, R. and Fletcher, Z. and Heffernan, K. and Hibbitts, K. and Kee, C.~L. and Maahs, G. and Murphy, G. and Ponnusamy, D. and Rolander, N.~W. and Strohbehn, K. and Troll, J.~R. and Williams, B.~D., (2014), Brrison IR Camera (birc), procspie, 9145, 91452W
Young, E.~F. and Diller, J. and Dinkel, K. and Dischner, Z. and Cheng, A.~F. and Hibbitts, C. and Osterman, S.~N., (2014), UV/Visible Observations of C/2012 K1 PanSTARRS and C/2013 A1 Siding Spring from a Stratospheric Telescope, AGU Fall Meeting Abstracts, 2014, P43A-3975
Mushkin, A. and Stillman, D.~E. and Gillespie, A.~R. and Montgomery, D.~R. and Schreiber, B.~C. and Hibbitts, C., (2014), The dynamic nature and spectral characteristics of low-albedo slope streaks on Mars and their possible hydrologic implications, AGU Fall Meeting Abstracts, 2014, P31D-4012
Hibbitts, C. and Cheng, A.~F. and Young, E.~F., (2014), Characteriizing Hydration in Asteroids from Observations in the Stratosphere with the BOPPS Infrared Camera, AGU Fall Meeting Abstracts, 2014, P23B-3988
Izenberg, N.~R. and Hibbitts, C.~A. and Berlanga, G., (2014), Reflectance of Rock Forming Minerals on Hot Bodies, European Planetary Science Congress, 9, EPSC2014-776