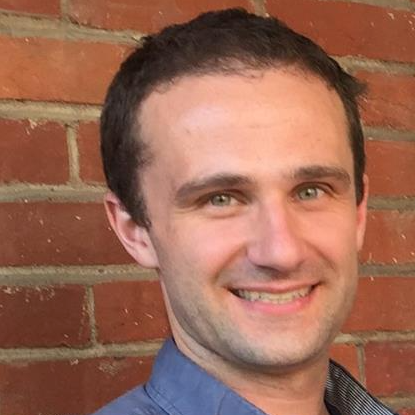 85960


Kirby.Runyon@jhuapl.edu


: SES


: Planetary Geomorphologist


: Planetary, Earth


MRO, HiRISE, New Horizons, LORRI


2017, PhD in Planetary Geology, Johns Hopkins University
2011, MS in Planetary Geology, Temple University
2008, BA in Physics, Houghton College
As a planetary geomorphologist and morphodynamicist, I seek to understand the evolution of planetary landscapes and the associated near-surface processes. I mainly accomplish this through analysis of remote sensing imagery and laboratory experiments. Recent key areas of focus are in quantifying the movement of aeolian bedforms on Mars using repeat orbital imagery; constraining ejecta-regolith interactions through large-scale laboratory experiments; analysis of sand grain movement on Titan through wind tunnel experiments; and constraining the lunar stratigraphic timescale with high resolution orbital imagery.
I am a science team affiliate on the New Horizons mission to Pluto, Charon, and the Kuiper Belt and a science team collaborator on the HiRISE (High Resolution Imagaing Science Experiment) camera currently in orbit around Mars. I hope to contribute to future and current planetary missions as well.
I am also interested in the ways in which future astronauts would enable planetary surface field geology on the Moon, asteroids, and Mars, and toward this end am interested in new research in analog terrestrial environments.
| AGU Index Category | AGU Index Sub-Category |
| --- | --- |
| PLANETARY SCIENCES: SOLID SURFACE PLANETS | Impact phenomena, cratering |
| PLANETARY SCIENCES: SOLID SURFACE PLANETS | Remote sensing |
| PLANETARY SCIENCES: SOLID SURFACE PLANETS | Surface materials and properties |
| PLANETARY SCIENCES: COMETS AND SMALL BODIES | Impact phenomena |
| PLANETARY SCIENCES: COMETS AND SMALL BODIES | General or miscellaneous |
:
2013 - Present
Geology & Geophysics Imaging team affiliate, New Horizons mission to Pluto, Charon, and the Kuiper Belt
2013 - Present
Science team member, HiRISE Camera
2017 - 2017
APL Concurrent Mission Design participant ("Principal Investigator")
No items
2016: NASA New Horizons Group Achievement Award
2013-2017: APL Graduate Student Fellowship Award