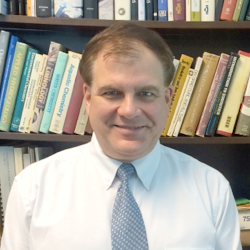 Not listed


Scott.Murchie@jhuapl.edu


: SES


: Planetary geologist; Instrument principal investigator


: Planetary


CONTOUR, , Europa Clipper, Mars Moons Explorer, Mars Pathfinder, MESSENGER, MRO, NEAR,


| Degree | Field of Study | Year Attained | Institution Name |
| --- | --- | --- | --- |
| B.A. | Biology, Geology/Environmental Sciences | 1981 | Colby College |
| M.S. | Geology and Geophysics | 1984 | University of Minnesota |
| Ph.D. | Geological Sciences | 1988 | Brown University |
My career in geology began studying freshwater systems on Earth, but when I learned that Mars once had rivers and lakes, I eagerly made a career change to planetary geology. My main research interest is using imaging and spectroscopy to reconstruct the three-dimensional structure and history of rocks forming planetary crusts, planetary satellites, and asteroids. Much of my research over the last 15 years has focused on the role of water on Mars, and the geologic evolution of Mercury. The origin and evolution of asteroid and the moons of Mars have also been a longtime passion. I was a Participating Scientist on Mars Pathfinder, and have been a Co-Investigator on the NEAR and MESSENGER missions. Currently I'm the Principal Investigator of the Compact Reconnaissance Imaging Spectrometer for Mars (CRISM) on the Mars Reconnaissance Orbiter, and a Co-Investigator on the Mapping Imaging Spectrometer for Europa (MISE) on the Europa mission.
| AGU Index Category | AGU Index Sub-Category |
| --- | --- |
| PLANETARY SCIENCES: SOLID SURFACE PLANETS | Composition |
| PLANETARY SCIENCES: SOLID SURFACE PLANETS | Erosion and weathering |
| PLANETARY SCIENCES: SOLID SURFACE PLANETS | Hydrology and fluvial processes |
| PLANETARY SCIENCES: SOLID SURFACE PLANETS | Remote sensing |
| PLANETARY SCIENCES: SOLID SURFACE PLANETS | Surface materials and properties |
| PLANETARY SCIENCES: SOLID SURFACE PLANETS | Instruments and techniques |
| PLANETARY SCIENCES: COMETS AND SMALL BODIES | Composition |
| PLANETARY SCIENCES: COMETS AND SMALL BODIES | Origin and evolution |
| HYDROLOGY | Limnology |
:
| Start Year | End Year | Description |
| --- | --- | --- |
| 1998 | Current | Principal Professional Staff, Applied Physics Laboratory |
| 1994 | 1998 | Senior Professional Staff, Applied Physics Laboratory |
| 1992 | 1994 | Visiting Research Scientist, Lunar and Planetary Institute |
| 1988 | 1992 | Postdoctoral Research Associate, Brown University |
| 1984 | 1988 | Graduate Research Assistant, Brown University |
| 1982 | 1982 | Graduate teaching assistant, University of Minnesota |
| 1981 | 1982 | Graduate research fellow, Minnesota Geological Survey |
| Start Year | End Year | Description |
| --- | --- | --- |
| 1990 | Current | Geological Society of America |
| 1985 | Current | American Geophysical Union |
| 2017 | 2018 | Member, National Academy of Sciences Planetary Science Decadal Survey Mid-term Committee |
| 2015 | 2015 | Member, Mars 2022 Next Orbiter Science Advisory Group |
| 2013 | 2013 | Member, Mars 2020 Science Definition Team |
| 2012 | 2012 | Member, Mars Precursor Science Advisory Group |
| 2011 | 2011 | Member, Mars Joint Science Working Group |
| 2008 | 2009 | Member, Mars Architecture Tiger Team |
| 2008 | 2008 | Chair, Mars Strategic Science Advisory Group |
| 2000 | 2001 | Member, Mars Reconnaissance Orbiter Science Definition Team |
| Year | Description |
| --- | --- |
| 2017 | Fellow, American Geophysical Union |
| 2015 | NASA Group Achievement Award, Mars MRO Comet Siding Spring Observing Campaign |
| 2014 | NASA Group Achievement Award, MSL Relay Operations Team |
| 2011 | NASA Distinguished Public Service Medal, CRISM |
| 2011 | NASA Public Service Group Achievement Award, CRISM Instrument Team |
| 2011 | NASA Public Service Group Achievement Award, CRISM Science Team |
| 2008 | NASA Group Achievement Award, MESSENGER Mission |
| 2002 | NASA Group Achievement Award, NEAR Shoemaker Mission Team |
:
Denevi, Brett W., Chabot, Nancy L., Murchie, Scott L., Becker, Kris J., Blewett, David T., Domingue, Deborah L., Ernst, Carolyn M., Hash, Christopher D., Hawkins, S. Edward, III, Keller, Mary R., Laslo, Nori R., Nair, Hari, Robinson, Mark S., Seelos, Frank P., Stephens, Grant K., Turner, F. Scott, Solomon, Sean C., (2018), Calibration, Projection, and Final Image Products of MESSENGER's Mercury Dual Imaging System, Space Science Reviews, 214
Clancy, R. Todd, Smith, Michael D., Lefevre, Franck, McConnochie, Timothy H., Sandor, Brad J., Wolff, Michael J., Lee, Steven W., Murchie, Scott L., Toigo, Anthony D., Nair, Hari, Navarro, Thomas, (2017), Vertical profiles of Mars 1.27 mu m O-2 dayglow from MRO CRISM limb spectra: Seasonal/global behaviors, comparisons to LMDGCM simulations, and a global definition for Mars water vapor profiles, Icarus, 293, 132-156
Domingue, Deborah L., Hash, Christopher D., Denevi, Brett W., Murchie, Scott L., (2017), Extending MESSENGER's Mercury dual imager's eight-color photometric standardization to cover all eleven filters, Icarus, 297, 83-89
Powell, K. E., Arvidson, R. E., Zanetti, M., Guinness, E. A., Murchie, S. L., (2017), The structural, stratigraphic, and paleoenvironmental record exposed on the rim and walls of Iazu Crater, Mars, Journal of Geophysical Research-Planets, 122, 1138-1156
Viviano-Beck, C. E., Murchie, S. L., Beck, A. W., Dohm, J. M., (2017), Compositional and structural constraints on the geologic history of eastern Tharsis Rise, Mars, Icarus, 284, 43-58
Blewett, David T., Stadermann, Amanda C., Susorney, Hannah C., Ernst, Carolyn M., Xiao, Zhiyong, Chabot, Nancy L., Denevi, Brett W., Murchie, Scott L., McCubbin, Francis M., Kinczyk, Mallory J., Gillis-Davis, Jeffrey J., Solomon, Sean C., (2016), Analysis of MESSENGER high-resolution images of Mercury's hollows and implications for hollow formation, Journal of Geophysical Research-Planets, 121, 1798-1813
Chabot, Nancy L., Ernst, Carolyn M., Paige, David A., Nair, Hari, Denevi, Brett W., Blewett, David T., Murchie, Scott L., Deutsch, Ariel N., Head, James W., Solomon, Sean C., (2016), Imaging Mercury's polar deposits during MESSENGER's low-altitude campaign, Geophysical Research Letters, 43, 9461-9468
Domingue, Deborah L., Denevi, Brett W., Murchie, Scott L., Hash, Christopher D., (2016), Application of multiple photometric models to disk-resolved measurements of Mercury's surface: Insights into Mercury's regolith characteristics, Icarus, 268, 172-203
Ehlmann, Bethany L., Swayze, Gregg A., Milliken, Ralph E., Mustard, John F., Clarks, Roger N., Murchie, Scott L., Breit, George N., Wray, James J., Gondet, Brigitte, Poulet, Francois, Carter, John, Calvin, Wendy M., Benzel, William M., Seelos, Kimberly D., (2016), Discovery of alunite in Cross crater, Terra Sirenum, Mars: Evidence for acidic, sulfurous waters, American Mineralogist, 101, 1527-1542
Fox, V. K., Arvidson, R. E., Guinness, E. A., McLennan, S. M., Catalano, J. G., Murchie, S. L., Powell, K. E., (2016), Smectite deposits in Marathon Valley, Endeavour Crater, Mars, identified using CRISM hyperspectral reflectance data, Geophysical Research Letters, 43, 4885-4892
Murchie, Scott L., Nair, Hari, Stephens, Grant K., (2016), Determining shape of a seasonally shadowed asteroid using stellar occultation imaging, Planetary and Space Science, 131, 24-32
Nunez, J. I., Barnouin, O. S., Murchie, S. L., Seelos, F. P., McGovern, J. A., Seelos, K. D., Buczkowski, D. L., (2016), New insights into gully formation on Mars: Constraints from composition as seen by MRO/CRISM, Geophysical Research Letters, 43, 8893-8902
Peplowski, Patrick N., Klima, Rachel L., Lawrence, David J., Ernst, Carolyn M., Denevi, Brett W., Frank, Elizabeth A., Goldsten, John O., Murchie, Scott L., Nittler, Larry R., Solomon, Sean C., (2016), Remote sensing evidence for an ancient carbon-bearing crust on Mercury, Nature Geoscience, 9, 273-+
Rodgers, Douglas J., Ernst, Carolyn M., Barnouin, Olivier S., Murchie, Scott L., Chabot, Nancy L., (2016), Methodology for finding and evaluating safe landing sites on small bodies, Planetary and Space Science, 134, 71-81
Vilas, Faith, Domingue, Deborah L., Helbert, Joern, D'Amore, Mario, Maturilli, Alessandro, Klima, Rachel L., Stockstill-Cahill, Karen R., Murchie, Scott L., Izenberg, Noam R., Blewett, David T., Vaughan, William M., Head, James W., (2016), Mineralogical indicators of Mercury's hollows composition in MESSENGER color observations, Geophysical Research Letters, 43, 1450-1456
Weider, Shoshana Z., Nittler, Larry R., Murchie, Scott L., Peplowski, Patrick N., Mccoy, Timothy J., Kerber, Laura, Klimczak, Christian, Ernst, Carolyn M., Goudge, Timothy A., Starr, Richard D., Izenberg, Noam R., Klima, Rachel L., Solomon, Sean C., (2016), Evidence from MESSENGER for sulfur- and carbon-driven explosive volcanism on Mercury, Geophysical Research Letters, 43, 3653-3661
Wiseman, S. M., Arvidson, R. E., Wolff, M. J., Smith, M. D., Seelos, F. P., Morgan, F., Murchie, S. L., Mustard, J. F., Morris, R. V., Humm, D., McGuire, P. C., (2016), Characterization of artifacts introduced by the empirical volcano-scan atmospheric correction commonly applied to CRISM and OMEGA near-infrared spectra, Icarus, 269, 111-121
Wray, James J., Murchie, Scott L., Bishop, Janice L., Ehlmann, Bethany L., Milliken, Ralph E., Wilhelm, Mary Beth, Seelos, Kimberly D., Chojnacki, Matthew, (2016), Orbital evidence for more widespread carbonate-bearing rocks on Mars, Journal of Geophysical Research-Planets, 121, 652-677
Arvidson, R. E., Bell, J. F., III, Catalano, J. G., Clark, B. C., Fox, V. K., Gellert, R., Grotzinger, J. P., Guinness, E. A., Herkenhoff, K. E., Knoll, A. H., Lapotre, M. G. A., McLennan, S. M., Ming, D. W., Morris, R. V., Murchie, S. L., Powell, K. E., Smith, M. D., Squyres, S. W., Wolff, M. J., Wray, J. J., (2015), Mars Reconnaissance Orbiter and Opportunity observations of the Burns formation: Crater hopping at Meridiani Planum, Journal of Geophysical Research-Planets, 120, 429-451
Domingue, Deborah L., Murchie, Scott L., Denevi, Brett W., Ernst, Carolyn M., Chabot, Nancy L., (2015), Mercury's global color mosaic: An update from MESSENGER's orbital observations, Icarus, 257, 477-488
Ernst, Carolyn M., Denevi, Brett W., Barnouin, Olivier S., Klimczak, Christian, Chabot, Nancy L., Head, James W., Murchie, Scott L., Neumann, Gregory A., Prockter, Louise M., Robinson, Mark S., Solomon, Sean C., Watters, Thomas R., (2015), Stratigraphy of the Caloris basin, Mercury: Implications for volcanic history and basin impact melt, Icarus, 250, 413-429
Flahaut, J., Carter, J., Poulet, F., Bibring, J. -P, van Westrenen, W., Davies, G. R., Murchie, S. L., (2015), Embedded clays and sulfates in Meridiani Planum, Mars, Icarus, 248, 269-288
Murchie, Scott L., Klima, Rachel L., Denevi, Brett W., Ernst, Carolyn M., Keller, Mary R., Domingue, Deborah L., Blewett, David T., Chabot, Nancy L., Hash, Christopher D., Malaret, Erick, Izenberg, Noam R., Vilas, Faith, Nittler, Larry R., Gillis-Davis, Jeffrey J., Head, James W., Solomon, Sean C., (2015), Orbital multispectral mapping of Mercury with the MESSENGER Mercury Dual Imaging System: Evidence for the origins of plains units and low-reflectance material, Icarus, 254, 287-305
Noel, Alicia, Bishop, Janice L., Al-Samir, Muna, Gross, Christoph, Flahaut, Jessica, McGuire, Patrick C., Weitz, Catherine M., Seelos, Frank, Murchie, Scott, (2015), Mineralogy, morphology and stratigraphy of the light-toned interior layered deposits at Juventae Chasma, Icarus, 251, 315-331
Ojha, Lujendra, Wilhelm, Mary Beth, Murchie, Scott L., McEwen, Alfred S., Wray, James J., Hanley, Jennifer, Masse, Marion, Chojnacki, Matt, (2015), Spectral evidence for hydrated salts in recurring slope lineae on Mars, Nature Geoscience, 8, 829-+
Ojha, Lujendra, Wilhelm, Mary Beth, Murchie, Scott L., McEwen, Alfred S., Wray, James J., Hanley, Jennifer, Masse, Marion, Chojnacki, Matt, (2015), Spectral evidence for hydrated salts in recurring slope lineae on Mars (vol 8, pg 829, 2015), Nature Geoscience, 8
Peplowski, Patrick N., Lawrence, David J., Evans, Larry G., Klima, Rachel L., Blewett, David T., Goldsten, John O., Murchie, Scott L., McCoy, Timothy J., Nittler, Larry R., Solomon, Sean C., Starr, Richard D., Weider, Shoshana Z., (2015), Constraints on the abundance of carbon in near-surface materials on Mercury: Results from the MESSENGER Gamma-Ray Spectrometer, Planetary and Space Science, 108, 98-107
Arvidson, R. E., Squyres, S. W., Bell, J. F., III, Catalano, J. G., Clark, B. C., Crumpler, L. S., de Souza, P. A., Jr., Fairen, A. G., Farrand, W. H., Fox, V. K., Gellert, R., Ghosh, A., Golombek, M. P., Grotzinger, J. P., Guinness, E. A., Herkenhoff, K. E., Jolliff, B. L., Knoll, A. H., Li, R., McLennan, S. M., Ming, D. W., Mittlefehldt, D. W., Moore, J. M., Morris, R. V., Murchie, S. L., Parker, T. J., Paulsen, G., Rice, J. W., Ruff, S. W., Smith, M. D., Wolff, M. J., (2014), Ancient Aqueous Environments at Endeavour Crater, Mars, Science, 343
Blewett, David T., Levy, Connor L., Chabot, Nancy L., Denevi, Brett W., Ernst, Carolyn M., Murchie, Scott L., (2014), Phase-ratio images of the surface of Mercury: Evidence for differences in sub-resolution texture, Icarus, 242, 142-148
Chabot, Nancy L., Ernst, Carolyn M., Denevi, Brett W., Nair, Hari, Deutsch, Ariel N., Blewett, David T., Murchie, Scott L., Neumann, Gregory A., Mazarico, Erwan, Paige, David A., Harmon, John K., Head, James W., Solomon, Sean C., (2014), Images of surface volatiles in Mercury's polar craters acquired by the MESSENGER spacecraft, Geology, 42, 1051-1054
Choo, Teck H., Murchie, Scott L., Bedini, Peter D., Steele, R. Josh, Skura, Joseph P., Nguyen, Lillian, Nair, Hari, Lucks, Michael, Berman, Alice F., McGovern, James A., Turner, F. Scott, (2014), SciBox, an end-to-end automated science planning and commanding system, Acta Astronautica, 93, 490-496
Fraeman, A. A., Murchie, S. L., Arvidson, R. E., Clark, R. N., Morris, R. V., Rivkin, A. S., Vilas, F., (2014), Spectral absorptions on Phobos and Deimos in the visible/near infrared wavelengths and their compositional constraints, Icarus, 229, 196-205
Goudge, Timothy A., Head, James W., Kerber, Laura, Blewett, David T., Denevi, Brett W., Domingue, Deborah L., Gillis-Davis, Jeffrey J., Gwinner, Klaus, Helbert, Joern, Holsclaw, Gregory M., Izenberg, Noam R., Klima, Rachel L., McClintock, William E., Murchie, Scott L., Neumann, Gregory A., Smith, David E., Strom, Robert G., Xiao, Zhiyong, Zuber, Maria T., Solomon, Sean C., (2014), Global inventory and characterization of pyroclastic deposits on Mercury: New insights into pyroclastic activity from MESSENGER orbital data, Journal of Geophysical Research-Planets, 119, 635-658
Izenberg, Noam R., Klima, Rachel L., Murchie, Scott L., Blewett, David T., Holsclaw, Gregory M., McClintock, William E., Malaret, Erick, Mauceri, Calogero, Vilas, Faith, Sprague, Ann L., Helbert, Joern, Domingue, Deborah L., Head, James W., III, Goudge, Timothy A., Solomon, Sean C., Hibbitts, Charles A., Dyar, M. Darby, (2014), The low-iron, reduced surface of Mercury as seen in spectral reflectance by MESSENGER, Icarus, 228, 364-374
McEwen, Alfred S., Dundas, Colin M., Mattson, Sarah S., Toigo, Anthony D., Ojha, Lujendra, Wray, James J., Chojnacki, Matthew, Byrne, Shane, Murchie, Scott L., Thomas, Nicolas, (2014), Recurring slope lineae in equatorial regions of Mars, Nature Geoscience, 7, 53-58
McNutt, Ralph L., Jr., Solomon, Sean C., Bedini, Peter D., Anderson, Brian J., Blewett, David T., Evans, Larry G., Gold, Robert E., Krimigis, Stamatios M., Murchie, Scott L., Nittler, Larry R., Phillips, Roger J., Prockter, Louise M., Slavin, James A., Zuber, Maria T., Finnegan, Eric J., Grant, David G., MESSENGER Team, (2014), MESSENGER at Mercury: Early orbital operations, Acta Astronautica, 93, 509-515
Murchie, S., Eng, D., Chabot, N., Guo, Y., Arvidson, R., Yen, A., Trebi-Ollennu, A., Seelos, F., Adams, E., Fountain, G., (2014), MERLIN: Mars-Moon Exploration, Reconnaissance and Landed Investigation, Acta Astronautica, 93, 475-482
Murchie, Scott L., Britt, Daniel T., Pieters, Cade M., (2014), The value of Phobos sample return, Planetary and Space Science, 102, 176-182
Pieters, Carle M., Murchie, Scott, Thomas, Nicolas, Britt, Daniel, (2014), Composition of Surface Materials on the Moons of Mars, Planetary and Space Science, 102, 144-151
Poulet, F., Carter, J., Bishop, J. L., Loizeau, D., Murchie, S. M., (2014), Mineral abundances at the final four curiosity study sites and implications for their formation, Icarus, 231, 65-76
Seelos, Kimberly D., Seelos, Frank P., Viviano-Beck, Christina E., Murchie, Scott L., Arvidson, Raymond E., Ehlmann, Bethany L., Fraeman, Abigail A., (2014), Mineralogy of the MSL Curiosity landing site in Gale crater as observed by MRO/CRISM, Geophysical Research Letters, 41, 4880-4887
Viviano-Beck, Christina E., Seelos, Frank P., Murchie, Scott L., Kahn, Eliezer G., Seelos, Kimberley D., Taylor, Howard W., Taylor, Kelly, Ehlmann, Bethany L., Wisemann, Sandra M., Mustard, John F., Morgan, M. Frank, (2014), Revised CRISM spectral parameters and summary products based on the currently detected mineral diversity on Mars, Journal of Geophysical Research-Planets, 119, 1403-1431
Bishop, Janice L., Loizeau, Damien, McKeown, Nancy K., Saper, Lee, Dyar, M. Darby, Des Marais, David J., Parente, Mario, Murchie, Scott L., (2013), What the ancient phyllosilicates at Mawrth Vallis can tell us about possible habitability on early Mars, Planetary and Space Science, 86, 130-149
Bishop, Janice L., Tirsch, Daniela, Tornabene, Livio L., Jaumann, Ralf, McEwen, Alfred S., McGuire, Patrick C., Ody, Anouck, Poulet, Francois, Clark, Roger N., Parente, Mario, McKeown, Nancy K., Mustard, John F., Murchie, Scott L., Voigt, Joana, Aydin, Zeynep, Bamberg, Marlene, Petau, Andreas, Michael, Gregory, Seelos, Frank P., Hash, Christopher D., Swayze, Gregg A., Neukum, Gerhard, (2013), Mineralogy and morphology of geologic units at Libya Montes, Mars: Ancient aqueously derived outcrops, mafic flows, fluvial features, and impacts, Journal of Geophysical Research-Planets, 118, 487-513
Carter, J., Poulet, F., Bibring, J.P., Mangold, N., Murchie, S., (2013), Hydrous minerals on Mars as seen by the CRISM and OMEGA imaging spectrometers: Updated global view, Journal of Geophysical Research-Planets, 118, 831-858
Carter, J., Poulet, F., Murchie, S., Bibring, J. P., (2013), Automated processing of planetary hyperspectral datasets for the extraction of weak mineral signatures and applications to CRISM observations of hydrated silicates on Mars, Planetary and Space Science, 76, 53-67
Chabot, Nancy L., Ernst, Carolyn M., Harmon, John K., Murchie, Scott L., Solomon, Sean C., Blewett, David T., Denevi, Brett W., (2013), Craters hosting radar-bright deposits in Mercury's north polar region: Areas of persistent shadow determined from MESSENGER images, Journal of Geophysical Research-Planets, 118
Clancy, R. Todd, Sandor, Brad J., Garcia-Munoz, Antonio, Lefevre, Franck, Smith, Michael D., Wolff, Michael J., Montmessin, Franck, Murchie, Scott L., Nair, Hari, (2013), First detection of Mars atmospheric hydroxyl: CRISM Near-IR measurement versus LMD GCM simulation of OH Meinel band emission in the Mars polar winter atmosphere, Icarus, 226, 272-281
Clancy, R. Todd, Sandor, Brad J., Wolff, Michael J., Smith, Michael D., Lefevre, Franck, Madeleine, Jean-Baptiste, Forget, Francois, Murchie, Scott L., Seelos, Frank P., Seelos, Kim D., Nair, Hari, Toigo, Anthony D., Humm, David, Kass, David M., Kleinboehl, Armin, Heavens, Nicholas, (2013), Extensive MRO CRISM observations of 1.27 mu m O-2 airglow in Mars polar night and their comparison to MRO MCS temperature profiles and LMD GCM simulations (vol 117, E00J10, 2012), Journal of Geophysical Research-Planets, 118, 1148-1154
Denevi, Brett W., Ernst, Carolyn M., Meyer, Heather M., Robinson, Mark S., Murchie, Scott L., Whitten, Jennifer L., Head, James W., Watters, Thomas R., Solomon, Sean C., Ostrach, Lillian R., Chapman, Clark R., Byrne, Paul K., Klimczak, Christian, Peplowski, Patrick N., (2013), The distribution and origin of smooth plains on Mercury, Journal of Geophysical Research-Planets, 118, 891-907
Fraeman, A. A., Arvidson, R. E., Catalano, J. G., Grotzinger, J. P., Morris, R. V., Murchie, S. L., Stack, K. M., Humm, D. C., McGovern, J. A., Seelos, F. P., Seelos, K. D., Viviano, C. E., (2013), A hematite-bearing layer in Gale Crater, Mars: Mapping and implications for past aqueous conditions, Geology, 41, 1103-1106
Klimczak, Christian, Ernst, Carolyn M., Byrne, Paul K., Solomon, Sean C., Watters, Thomas R., Murchie, Scott L., Preusker, Frank, Balcerski, Jeffrey A., (2013), Insights into the subsurface structure of the Caloris basin, Mercury, from assessments of mechanical layering and changes in long-wavelength topography, Journal of Geophysical Research-Planets, 118, 2030-2044
Ojha, Lujendra, Wray, James J., Murchie, Scott L., McEwen, Alfred S., Wolff, Michael J., Karunatillake, Suniti, (2013), Spectral constraints on the formation mechanism of recurring slope lineae, Geophysical Research Letters, 40, 5621-5626
Smith, Michael D., Wolff, Michael J., Clancy, R. Todd, Kleinboehl, Armin, Murchie, Scott L., (2013), Vertical distribution of dust and water ice aerosols from CRISM limb-geometry observations, Journal of Geophysical Research-Planets, 118, 321-334
Toigo, Anthony D., Smith, Michael D., Seelos, Frank P., Murchie, Scott L., (2013), High spatial and temporal resolution sampling of Martian gas abundances from CRISM spectra, Journal of Geophysical Research-Planets, 118
Wray, James J., Hansen, Sarah T., Dufek, Josef, Swayze, Gregg A., Murchie, Scott L., Seelos, Frank P., Skok, John R., Irwin, Rossman P., III, Ghiorso, Mark S., (2013), Prolonged magmatic activity on Mars inferred from the detection of felsic rocks, Nature Geoscience, 6, 1013-1017
Xiao, Zhiyong, Strom, Robert G., Blewett, David T., Byrne, Paul K., Solomon, Sean C., Murchie, Scott L., Sprague, Ann L., Domingue, Deborah L., Helbert, Joern, (2013), Dark spots on Mercury: A distinctive low-reflectance material and its relation to hollows, Journal of Geophysical Research-Planets, 118, 1752-1765
Barnouin, Olivier S., Zuber, Maria T., Smith, David E., Neumann, Gregory A., Herrick, Robert R., Chappelow, John E., Murchie, Scott L., Prockter, Louise M., (2012), The morphology of craters on Mercury: Results from MESSENGER flybys, Icarus, 219, 414-427
Brown, Adrian J., Calvin, Wendy M., Murchie, Scott L., (2012), Compact Reconnaissance Imaging Spectrometer for Mars (CRISM) north polar springtime recession mapping: First 3 Mars years of observations, Journal of Geophysical Research-Planets, 117
Chabot, Nancy L., Ernst, Carolyn M., Denevi, Brett W., Harmon, John K., Murchie, Scott L., Blewett, David T., Solomon, Sean C., Zhong, Ellen D., (2012), Areas of permanent shadow in Mercury's south polar region ascertained by MESSENGER orbital imaging, Geophysical Research Letters, 39
Clancy, R. Todd, Sandor, Brad J., Wolff, Michael J., Smith, Michael D., Lefevre, Franck, Madeleine, Jean-Baptiste, Forget, Francois, Murchie, Scott L., Seelos, Frank P., Seelos, Kim D., Nair, Hari A., Toigo, Anthony D., Humm, David, Kass, David M., Kleinboehl, Armin, Heavens, Nicholas, (2012), Extensive MRO CRISM observations of 1.27 mu m O-2 airglow in Mars polar night and their comparison to MRO MCS temperature profiles and LMD GCM simulations, Journal of Geophysical Research-Planets, 117
Dobrea, E. Z. Noe, Wray, J. J., Calef, F. J., III, Parker, T. J., Murchie, S. L., (2012), Hydrated minerals on Endeavour Crater's rim and interior, and surrounding plains: New insights from CRISM data, Geophysical Research Letters, 39
Fraeman, A. A., Arvidson, R. E., Murchie, S. L., Rivkin, A., Bibring, J-P., Choo, T. H., Gondet, B., Humm, D., Kuzmin, R. O., Manaud, N., Zabalueva, E. V., (2012), Analysis of disk-resolved OMEGA and CRISM spectral observations of Phobos and Deimos, Journal of Geophysical Research-Planets, 117
Loizeau, D., Carter, J., Bouley, S., Mangold, N., Poulet, F., Bibring, J. -P., Costard, F., Langevin, Y., Gondet, B., Murchie, S. L., (2012), Characterization of hydrated silicate-bearing outcrops in Tyrrhena Terra, Mars: Implications to the alteration history of Mars, Icarus, 219, 476-497
Oberst, Juergen, Lainey, Valery, Le Poncin-Lafitte, Christophe, Dehant, Veronique, Rosenblatt, Pascal, Ulamec, Stephan, Biele, Jens, Spurmann, Joern, Kahle, Ralph, Klein, Volker, Schreiber, Ulrich, Schlicht, Anja, Rambaux, Nicolas, Laurent, Philippe, Noyelles, Benoit, Foulon, Bernard, Zakharov, Alexander, Gurvits, Leonid, Uchaev, Denis, Murchie, Scott, Reed, Cheryl, Turyshev, Slava G., Gil, Jesus, Graziano, Mariella, Willner, Konrad, Wickhusen, Kai, Pasewaldt, Andreas, Waehlisch, Marita, Hoffmann, Harald, (2012), GETEMME-a mission to explore the Martian satellites and the fundamentals of solar system physics, Experimental Astronomy, 34, 243-271
Skok, J. R., Mustard, J. F., Tornabene, L. L., Pan, C., Rogers, D., Murchie, S. L., (2012), A spectroscopic analysis of Martian crater central peaks: Formation of the ancient crust, Journal of Geophysical Research-Planets, 117
Thollot, Patrick, Mangold, Nicolas, Ansan, Veronique, Le Mouelic, Stephane, Milliken, Ralph E., Bishop, Janice L., Weitz, Catherine M., Roach, Leah H., Mustard, John F., Murchie, Scott L., (2012), Most Mars minerals in a nutshell: Various alteration phases formed in a single environment in Noctis Labyrinthus, Journal of Geophysical Research-Planets, 117
Ansan, V., Loizeau, D., Mangold, N., Le Mouelic, S., Carter, J., Poulet, F., Dromart, G., Lucas, A., Bibring, J. -P., Gendrin, A., Gondet, B., Langevin, Y., Masson, Ph, Murchie, S., Mustard, J. F., Neukum, G., (2011), Stratigraphy, mineralogy, and origin of layered deposits inside Terby crater, Mars, Icarus, 211, 273-304
Baker, David M. H., Head, James W., Schon, Samuel C., Ernst, Carolyn M., Prockter, Louise M., Murchie, Scott L., Denevi, Brett W., Solomon, Sean C., Strom, Robert G., (2011), The transition from complex crater to peak-ring basin on Mercury: New observations from MESSENGER flyby data and constraints on basin formation models, Planetary and Space Science, 59, 1932-1948
Blewett, David T., Chabot, Nancy L., Denevi, Brett W., Ernst, Carolyn M., Head, James W., Izenberg, Noam R., Murchie, Scott L., Solomon, Sean C., Nittler, Larry R., McCoy, Timothy J., Xiao, Zhiyong, Baker, David M. H., Fassett, Caleb I., Braden, Sarah E., Oberst, Juergen, Scholten, Frank, Preusker, Frank, Hurwitz, Debra M., (2011), Hollows on Mercury: MESSENGER Evidence for Geologically Recent Volatile-Related Activity, Science, 333, 1856-1859
Domingue, Deborah L., Murchie, Scott L., Chabot, Nancy L., Denevi, Brett W., Vilas, Faith, (2011), Mercury's spectrophotometric properties: Update from the Mercury Dual Imaging System observations during the third MESSENGER flyby, Planetary and Space Science, 59, 1853-1872
Domingue, Deborah L., Murchie, Scott L., Denevi, Brett W., Chabot, Nancy L., Blewett, David T., Laslo, Nori R., Vaughan, Robin M., Kang, Hong K., Shepard, Michael K., (2011), Photometric correction of Mercury's global color mosaic, Planetary and Space Science, 59, 1873-1887
Ehlmann, Bethany L., Mustard, John F., Clark, Roger N., Swayze, Gregg A., Murchie, Scott L., (2011), EVIDENCE FOR LOW-GRADE METAMORPHISM, HYDROTHERMAL ALTERATION, AND DIAGENESIS ON MARS FROM PHYLLOSILICATE MINERAL ASSEMBLAGES, Clays and Clay Minerals, 59, 359-377
Ehlmann, Bethany L., Mustard, John F., Murchie, Scott L., Bibring, Jean-Pierre, Meunier, Alain, Fraeman, Abigail A., Langevin, Yves, (2011), Subsurface water and clay mineral formation during the early history of Mars, Nature, 479, 53-60
Head, James W., Chapman, Clark R., Strom, Robert G., Fassett, Caleb I., Denevi, Brett W., Blewett, David T., Ernst, Carolyn M., Watters, Thomas R., Solomon, Sean C., Murchie, Scott L., Prockter, Louise M., Chabot, Nancy L., Gillis-Davis, Jeffrey J., Whitten, Jennifer L., Goudge, Timothy A., Baker, David M. H., Hurwitz, Debra M., Ostrach, Lillian R., Xiao, Zhiyong, Merline, William J., Kerber, Laura, Dickson, James L., Oberst, Juergen, Byrne, Paul K., Klimczak, Christian, Nittler, Larry R., (2011), Flood Volcanism in the Northern High Latitudes of Mercury Revealed by MESSENGER, Science, 333, 1853-1856
Kerber, Laura, Head, James W., Blewett, David T., Solomon, Sean C., Wilson, Lionel, Murchie, Scott L., Robinson, Mark S., Denevi, Brett W., Domingue, Deborah L., (2011), The global distribution of pyroclastic deposits on Mercury: The view from MESSENGER flybys 1-3, Planetary and Space Science, 59, 1895-1909
McEwen, Alfred S., Ojha, Lujendra, Dundas, Colin M., Mattson, Sarah S., Byrne, Shane, Wray, James J., Cull, Selby C., Murchie, Scott L., Thomas, Nicolas, Gulick, Virginia C., (2011), Seasonal Flows on Warm Martian Slopes, Science, 333, 740-743
Murchie, Scott L., Vervack, Ronald J., Jr., Anderson, Brian J., (2011), Journey to the Innermost Planet, Scientific American, 304, 34-40
Parente, Mario, Mustard, John F., Murchie, Scott, Seelos, Frank, IEEE, (2011), ROBUST UNMIXING OF HYPERSPECTRAL IMAGES: APPLICATION TO MARS, 2011 Ieee International Geoscience and Remote Sensing Symposium (Igarss), 1291-1294
Schon, Samuel C., Head, James W., Baker, David M. H., Ernst, Carolyn M., Prockter, Louise M., Murchie, Scott L., Solomon, Sean C., (2011), Eminescu impact structure: Insight into the transition from complex crater to peak-ring basin on Mercury, Planetary and Space Science, 59, 1949-1959
Vincendon, Mathieu, Pilorget, Cedric, Gondet, Brigitte, Murchie, Scott, Bibring, Jean-Pierre, (2011), New near-IR observations of mesospheric CO2 and H2O clouds on Mars, Journal of Geophysical Research-Planets, 116
Wray, J. J., Milliken, R. E., Dundas, C. M., Swayze, G. A., Andrews-Hanna, J. C., Baldridge, A. M., Chojnacki, M., Bishop, J. L., Ehlmann, B. L., Murchie, S. L., Clark, R. N., Seelos, F. P., Tornabene, L. L., Squyres, S. W., (2011), Columbus crater and other possible groundwater-fed paleolakes of Terra Sirenum, Mars, Journal of Geophysical Research-Planets, 116
Brown, Adrian J., Calvin, Wendy M., McGuire, Patrick C., Murchie, Scott L., (2010), Compact Reconnaissance Imaging Spectrometer for Mars (CRISM) south polar mapping: First Mars year of observations, Journal of Geophysical Research-Planets, 115
Buczkowski, Debra L., Murchie, Scott, Clark, Roger, Seelos, Kim, Seelos, Frank, Malaret, Erick, Hash, Christopher, (2010), Investigation of an Argyre basin ring structure using Mars Reconnaissance Orbiter/Compact Reconnaissance Imaging Spectrometer for Mars, Journal of Geophysical Research-Planets, 115
Carter, J., Poulet, F., Bibring, J. -P., Murchie, S., (2010), Detection of Hydrated Silicates in Crustal Outcrops in the Northern Plains of Mars, Science, 328, 1682-1686
Chan, Marjorie A., Ormoe, Jens, Murchie, Scott, Okubo, Chris H., Komatsu, Goro, Wray, James J., McGuire, Patrick, McGovern, James A., HiRISE Team, (2010), Geomorphic knobs of Candor Chasma, Mars: New Mars Reconnaissance Orbiter data and comparisons to terrestrial analogs, Icarus, 205, 138-153
Dobrea, E. Z. Noe, Bishop, J. L., McKeown, N. K., Fu, R., Rossi, C. M., Michalski, J. R., Heinlein, C., Hanus, V., Poulet, F., Mustard, R. J. F., Murchie, S., McEwen, A. S., Swayze, G., Bibring, J. -P., Malaret, E., Hash, C., (2010), Mineralogy and stratigraphy of phyllosilicate-bearing and dark mantling units in the greater Mawrth Vallis/west Arabia Terra area: Constraints on geological origin, Journal of Geophysical Research-Planets, 115
Domingue, Deborah L., Vilas, Faith, Holsclaw, Gregory M., Warell, Johan, Izenberg, Noam R., Murchie, Scott L., Denevi, Brett W., Blewett, David T., McClintock, William E., Anderson, Brian J., Sarantos, Menelaos, (2010), Whole-disk spectrophotometric properties of Mercury: Synthesis of MESSENGER and ground-based observations, Icarus, 209, 101-124
Ehlmann, B. L., Mustard, J. F., Murchie, S. L., (2010), Geologic setting of serpentine deposits on Mars, Geophysical Research Letters, 37
Ernst, Carolyn M., Murchie, Scott L., Barnouin, Olivier S., Robinson, Mark S., Denevi, Brett W., Blewett, David T., Head, James W., Izenberg, Noam R., Solomon, Sean C., Roberts, James H., (2010), Exposure of spectrally distinct material by impact craters on Mercury: Implications for global stratigraphy, Icarus, 209, 210-223
Lichtenberg, Kimberly A., Arvidson, Raymond E., Morris, Richard V., Murchie, Scott L., Bishop, Janice L., Fernandez Remolar, David, Glotch, Timothy D., Dobrea, Eldar Noe, Mustard, John F., Andrews-Hanna, Jeffrey, Roach, Leah H., (2010), Stratigraphy of hydrated sulfates in the sedimentary deposits of Aram Chaos, Mars, Journal of Geophysical Research-Planets, 115
Mangold, N., Roach, L., Milliken, R., Le Mouelic, S., Ansan, V., Bibring, J. P., Masson, Ph., Mustard, J. F., Murchie, S., Neukum, G., (2010), A Late Amazonian alteration layer related to local volcanism on Mars, Icarus, 207, 265-276
Roach, Leah H., Mustard, John F., Lane, Melissa D., Bishop, Janice L., Murchie, Scott L., (2010), Diagenetic haematite and sulfate assemblages in Valles Marineris, Icarus, 207, 659-674
Roach, Leah H., Mustard, John F., Swayze, Gregg, Milliken, Ralph E., Bishop, Janice L., Murchie, Scott L., Lichtenberg, Kim, (2010), Hydrated mineral stratigraphy of Ius Chasma, Valles Marineris, Icarus, 206, 253-268
Salvatore, Mark R., Mustard, John F., Wyatt, Michael B., Murchie, Scott L., (2010), Definitive evidence of Hesperian basalt in Acidalia and Chryse planitiae, Journal of Geophysical Research-Planets, 115
Skok, J. R., Mustard, J. F., Ehlmann, B. L., Milliken, R. E., Murchie, S. L., (2010), Silica deposits in the Nili Patera caldera on the Syrtis Major volcanic complex on Mars, Nature Geoscience, 3, 838-841
Skok, John R., Mustard, John F., Murchie, Scott L., Wyatt, Michael B., Ehlmann, Bethany L., (2010), Spectrally distinct ejecta in Syrtis Major, Mars: Evidence for environmental change at the Hesperian-Amazonian boundary, Journal of Geophysical Research-Planets, 115
Vincendon, Mathieu, Mustard, John, Forget, Francois, Kreslavsky, Mikhail, Spiga, Aymeric, Murchie, Scott, Bibring, Jean-Pierre, (2010), Near-tropical subsurface ice on Mars, Geophysical Research Letters, 37
Wiseman, Sandra M., Arvidson, R. E., Morris, R. V., Poulet, F., Andrews-Hanna, J. C., Bishop, J. L., Murchie, S. L., Seelos, F. P., Des Marais, D., Griffes, J. L., (2010), Spectral and stratigraphic mapping of hydrated sulfate and phyllosilicate-bearing deposits in northern Sinus Meridiani, Mars, Journal of Geophysical Research-Planets, 115
Bishop, Janice L., Parente, Mario, Weitz, Catherine M., Dobrea, Eldar Z. Noe, Roach, Leah H., Murchie, Scott L., McGuire, Patrick C., McKeown, Nancy K., Rossi, Christopher M., Brown, Adrian J., Calvin, Wendy M., Milliken, Ralph, Mustard, John F., (2009), Mineralogy of Juventae Chasma: Sulfates in the light-toned mounds, mafic minerals in the bedrock, and hydrated silica and hydroxylated ferric sulfate on the plateau, Journal of Geophysical Research-Planets, 114
Byrne, Shane, Dundas, Colin M., Kennedy, Megan R., Mellon, Michael T., McEwen, Alfred S., Cull, Selby C., Daubar, Ingrid J., Shean, David E., Seelos, Kimberly D., Murchie, Scott L., Cantor, Bruce A., Arvidson, Raymond E., Edgett, Kenneth S., Reufer, Andreas, Thomas, Nicolas, Harrison, Tanya N., Posiolova, Liliya V., Seelos, Frank P., (2009), Distribution of Mid-Latitude Ground Ice on Mars from New Impact Craters, Science, 325, 1674-1676
Calvin, W. M., Roach, L. H., Seelos, F. P., Seelos, K. D., Green, R. O., Murchie, S. L., Mustard, J. F., (2009), Compact Reconnaissance Imaging Spectrometer for Mars observations of northern Martian latitudes in summer, Journal of Geophysical Research-Planets, 114
Denevi, Brett W., Robinson, Mark S., Solomon, Sean C., Murchie, Scott L., Blewett, David T., Domingue, Deborah L., McCoy, Timothy J., Ernst, Carolyn M., Head, James W., Watters, Thomas R., Chabot, Nancy L., (2009), The Evolution of Mercury's Crust: A Global Perspective from MESSENGER, Science, 324, 613-618
Ehlmann, Bethany L., Mustard, John F., Swayze, Gregg A., Clark, Roger N., Bishop, Janice L., Poulet, Francois, Marais, David J. Des, Roach, Leah H., Milliken, Ralph E., Wray, James J., Barnouin-Jha, Olivier, Murchie, Scott L., (2009), Identification of hydrated silicate minerals on Mars using MRO-CRISM: Geologic context near Nili Fossae and implications for aqueous alteration, Journal of Geophysical Research-Planets, 114
Fassett, Caleb I., Head, James W., Blewett, David T., Chapman, Clark R., Dickson, James L., Murchie, Scott L., Solomon, Sean C., Watters, Thomas R., (2009), Caloris impact basin: Exterior geomorphology, stratigraphy, morphometry, radial sculpture, and smooth plains deposits, Earth and Planetary Science Letters, 285, 297-308
Head, James W., Murchie, Scott L., Prockter, Louise M., Solomon, Sean C., Chapman, Clark R., Strom, Robert G., Watters, Thomas R., Blewett, David T., Gillis-Davis, Jeffrey J., Fassett, Caleb I., Dickson, James L., Morgan, Gareth A., Kerber, Laura, (2009), Volcanism on Mercury: Evidence from the first MESSENGER flyby for extrusive and explosive activity and the volcanic origin of plains, Earth and Planetary Science Letters, 285, 227-242
Head, James W., Murchie, Scott L., Prockter, Louise M., Solomon, Sean C., Strom, Robert G., Chapman, Clark R., Watters, Thomas R., Blewett, David T., Gillis-Davis, J. J., Fassett, Caleb I., Dickson, James L., Hurwitz, Debra M., Ostrach, Lillian R., (2009), Evidence for intrusive activity on Mercury from the first MESSENGER flyby, Earth and Planetary Science Letters, 285, 251-262
Kerber, Laura, Head, James W., Solomon, Sean C., Murchie, Scott L., Blewett, David T., Wilson, Lionel, (2009), Explosive volcanic eruptions on Mercury: Eruption conditions, magma volatile content, and implications for interior volatile abundances, Earth and Planetary Science Letters, 285, 263-271
McGuire, Patrick C., Bishop, Janice L., Brown, Adrian J., Fraeman, Abigail A., Marzo, Giuseppe A., Morgan, M. Frank, Murchie, Scott L., Mustard, John F., Parente, Mario, Pelkey, Shannon M., Roush, Ted L., Seelos, Frank P., Smith, Michael D., Wendt, Lorenz, Wolff, Michael J., (2009), An improvement to the volcano-scan algorithm for atmospheric correction of CRISM and OMEGA spectral data, Planetary and Space Science, 57, 809-815
McKeown, Nancy K., Bishop, Janice L., Dobrea, Eldar Z. Noe, Ehlmann, Bethany L., Parente, Mario, Mustard, John F., Murchie, Scott L., Swayze, Gregg A., Bibring, Jean-Pierre, Silver, Eli A., (2009), Characterization of phyllosilicates observed in the central Mawrth Vallis region, Mars, their potential formational processes, and implications for past climate, Journal of Geophysical Research-Planets, 114
Murchie, Scott L., Mustard, John F., Ehlmann, Bethany L., Milliken, Ralph E., Bishop, Janice L., McKeown, Nancy K., Dobrea, Eldar Z. Noe, Seelos, Frank P., Buczkowski, Debra L., Wiseman, Sandra M., Arvidson, Raymond E., Wray, James J., Swayze, Gregg, Clark, Roger N., Marais, David J. Des, McEwen, Alfred S., Bibring, Jean-Pierre, (2009), A synthesis of Martian aqueous mineralogy after 1 Mars year of observations from the Mars Reconnaissance Orbiter, Journal of Geophysical Research-Planets, 114
Murchie, Scott L., Seelos, Frank P., Hash, Christopher D., Humm, David C., Malaret, Erick, McGovern, J. Andrew, Choo, Teck H., Seelos, Kimberly D., Buczkowski, Debra L., Morgan, M. Frank, Barnouin-Jha, Olivier S., Nair, Hari, Taylor, Howard W., Patterson, Gerald W., Harvel, Christopher A., Mustard, John F., Arvidson, Raymond E., McGuire, Patrick, Smith, Michael D., Wolff, Michael J., Titus, Timothy N., Bibring, Jean-Pierre, Poulet, Francois, (2009), Compact Reconnaissance Imaging Spectrometer for Mars investigation and data set from the Mars Reconnaissance Orbiter's primary science phase, Journal of Geophysical Research-Planets, 114
Murchie, Scott, Roach, Leah, Seelos, Frank, Milliken, Ralph, Mustard, John, Arvidson, Raymond, Wiseman, Sandra, Lichtenberg, Kimberly, Andrews-Hanna, Jeffrey, Bishop, Janice, Bibring, Jean-Pierre, Parente, Mario, Morris, Richard, (2009), Evidence for the origin of layered deposits in Candor Chasma, Mars, from mineral composition and hydrologic modeling, Journal of Geophysical Research-Planets, 114
Mustard, J. F., Ehlmann, B. L., Murchie, S. L., Poulet, F., Mangold, N., Head, J. W., Bibring, J-P., Roach, L. H., (2009), Composition, Morphology, and Stratigraphy of Noachian Crust around the Isidis basin, Journal of Geophysical Research-Planets, 114
Roach, L. H., Mustard, J. F., Murchie, S. L., Bibring, J. -P., Forget, F., Lewis, K. W., Aharonson, O., Vincendon, M., Bishop, J. L., (2009), Testing evidence of recent hydration state change in sulfates on Mars, Journal of Geophysical Research-Planets, 114
Smith, Michael D., Wolff, Michael J., Clancy, R. Todd, Murchie, Scott L., (2009), Compact Reconnaissance Imaging Spectrometer observations of water vapor and carbon monoxide, Journal of Geophysical Research-Planets, 114
Watters, Thomas R., Head, James W., Solomon, Sean C., Robinson, Mark S., Chapman, Clark R., Denevi, Brett W., Fassett, Caleb I., Murchie, Scott L., Strom, Robert G., (2009), Evolution of the Rembrandt Impact Basin on Mercury, Science, 324, 618-621
Watters, Thomas R., Murchie, Scott L., Robinson, Mark S., Solomon, Sean C., Denevi, Brett W., Andre, Sarah L., Head, James W., (2009), Emplacement and tectonic deformation of smooth plains in the Caloris basin, Mercury, Earth and Planetary Science Letters, 285, 309-319
Watters, Thomas R., Solomon, Sean C., Robinson, Mark S., Head, James W., Andre, Sarah L., Hauck, Steven A., II, Murchie, Scott L., (2009), The tectonics of Mercury: The view after MESSENGER'S first flyby, Earth and Planetary Science Letters, 285, 283-296
Wolff, M. J., Smith, M. D., Clancy, R. T., Arvidson, R., Kahre, M., Seelos, F., Murchie, S., Savijarvi, H., (2009), Wavelength dependence of dust aerosol single scattering albedo as observed by the Compact Reconnaissance Imaging Spectrometer, Journal of Geophysical Research-Planets, 114
Wray, J. J., Dobrea, E. Z. Noe, Arvidson, R. E., Wiseman, S. M., Squyres, S. W., McEwen, A. S., Mustard, J. F., Murchie, S. L., (2009), Phyllosilicates and sulfates at Endeavour Crater, Meridiani Planum, Mars, Geophysical Research Letters, 36
Wray, James J., Murchie, Scott L., Squyres, Steven W., Seelos, Frank P., Tornabene, Livio L., (2009), Diverse aqueous environments on ancient Mars revealed in the southern highlands, Geology, 37, 1043-1046
Arvidson, R. E., Ruff, S. W., Morris, R. V., Ming, D. W., Crumpler, L. S., Yen, A. S., Squyres, S. W., Sullivan, R. J., Bell, J. F., III, Cabrol, N. A., Clark, B. C., Farrand, W. H., Gellert, R., Greenberger, R., Grant, J. A., Guinness, E. A., Herkenhoff, K. E., Hurowitz, J. A., Johnson, J. R., Klingelhoefer, G., Lewis, K. W., Li, R., McCoy, T. J., Moersch, J., McSween, H. Y., Murchie, S. L., Schmidt, M., Schroeder, C., Wang, A., Wiseman, S., Madsen, M. B., Goetz, W., McLennan, S. M., (2008), Spirit Mars Rover Mission to the Columbia Hills, Gusev Crater: Mission overview and selected results from the Cumberland Ridge to Home Plate, Journal of Geophysical Research-Planets, 113
Bishop, Janice L., Dobrea, Eldar Z. Noe, McKeown, Nancy K., Parente, Mario, Ehlmann, Bethany L., Michalski, Joseph R., Milliken, Ralph E., Poulet, Francois, Swayze, Gregg A., Mustard, John F., Murchie, Scott L., Bibring, Jean-Pierre, (2008), Phyllosilicate diversity and past aqueous activity revealed at Mawrth Vallis, Mars, Science, 321, 830-833
Bishop, Janice L., Lane, Melissa D., Dyar, M. Darby, Parente, Mario, Roach, Leah H., Murchie, Scott L., Mustard, John F., (2008), Sulfates on Mars: How recent discoveries from CRISM, OMEGA and the MERs are changing our view of the planet, Geochimica Et Cosmochimica Acta, 72, A86
Ehlmann, Bethany L., Mustard, John F., Fassett, Caleb I., Schon, Samuel C., Head, James W., III, Marais, David J. Des, Grant, John A., Murchie, Scott L., (2008), Clay minerals in delta deposits and organic preservation potential on Mars, Nature Geoscience, 1, 355-358
Ehlmann, Bethany L., Mustard, John F., Murchie, Scott L., Poulet, Francois, Bishop, Janice L., Brown, Adrian J., Calvin, Wendy M., Clark, Roger N., Des Marais, David J., Milliken, Ralph E., Roach, Leah H., Roush, Ted L., Swayze, Gregg A., Wray, James J., (2008), Orbital Identification of Carbonate-Bearing Rocks on Mars, Science, 322, 1828-1832
Head, James W., Murchie, Scott L., Prockter, Louise M., Robinson, Mark S., Solomon, Sean C., Strom, Robert G., Chapman, Clark R., Watters, Thomas R., McClintock, William E., Blewett, David T., Gillis-Davis, Jeffrey J., (2008), Volcanism on Mercury: Evidence from the first MESSENGER flyby, Science, 321, 69-72
McClintock, William E., Izenberg, Noam R., Holsclaw, Gregory M., Blewett, David T., Domingue, Deborah L., Head, James W., III, Helbert, Joern, McCoy, Timothy J., Murchie, Scott L., Robinson, Mark S., Solomon, Sean C., Sprague, Ann L., Vilas, Faith, (2008), Spectroscopic observations of Mercury's surface reflectance during MESSENGER's first mercury flyby, Science, 321, 62-65
McGuire, Patrick C., Wolff, Michael J., Smith, Michael D., Arvidson, Raymond E., Murchie, Scott L., Clancy, R. Todd, Roush, Ted L., Cull, Selby C., Lichtenberg, Kim A., Wiseman, Sandra M., Green, Robert O., Martin, Terry Z., Milliken, Ralph E., Cavender, Peter J., Humm, David C., Seelos, Frank P., Seelos, Kim D., Taylor, Howard W., Ehlmann, Bethany L., Mustard, John F., Pelkey, Shannon M., Titus, Timothy N., Hash, Christopher D., Malaret, Erick R., CRISM Team, (2008), MRO/CRISM Retrieval of Surface Lambert Albedos for Multispectral Mapping of Mars With DISORT-Based Radiative Transfer Modeling: Phase 1-Using Historical Climatology for Temperatures, Aerosol Optical Depths, and Atmospheric Pressures, Ieee Transactions on Geoscience and Remote Sensing, 46, 4020-4040
Milliken, R. E., Swayze, G. A., Arvidson, R. E., Bishop, J. L., Clark, R. N., Ehlmann, B. L., Green, R. O., Grotzinger, J. P., Morris, R. V., Murchie, S. L., Mustard, J. F., Weitz, C., (2008), Opaline silica in young deposits on Mars, Geology, 36, 847-850
Murchie, Scott L., Watters, Thomas R., Robinson, Mark S., Head, James W., Strom, Robert G., Chapman, Clark R., Solomon, Sean C., McClintock, William E., Prockter, Louise M., Domingue, Deborah L., Blewett, David T., (2008), Geology of the Caloris basin, Mercury: A view from MESSENGER, Science, 321, 73-76
Mustard, John F., Murchie, S. L., Pelkey, S. M., Ehlmann, B. L., Milliken, R. E., Grant, J. A., Bibring, J. -P., Poulet, F., Bishop, J., Dobrea, E. Noe, Roach, L., Seelos, F., Arvidson, R. E., Wiseman, S., Green, R., Hash, C., Humm, D., Malaret, E., McGovern, J. A., Seelos, K., Clancy, T., Clark, R., Des Marais, D., Izenberg, N., Knudson, A., Langevin, Y., Martin, T., McGuire, P., Morris, R., Robinson, M., Roush, T., Smith, M., Swayze, G., Taylor, H., Titus, T., Wolff, M., (2008), Hydrated silicate minerals on mars observed by the Mars reconnaissance orbiter CRISM instrument, Nature, 454, 305-309
Robinson, Mark S., Murchie, Scott L., Blewett, David T., Domingue, Deborah L., Hawkins, S. Edward, III, Head, James W., Holsclaw, Gregory M., McClintock, William E., McCoy, Timothy J., McNutt, Ralph L., Jr., Prockter, Louise M., Solomon, Sean C., Watters, Thomas R., (2008), Reflectance and color variations on Mercury: Regolith processes and compositional heterogeneity, Science, 321, 66-69
Seelos, K. D., Arvidson, R. E., Cull, S. C., Hash, C. D., Heet, T. L., Guinness, E. A., McGuire, P. C., Morris, R. V., Murchie, S. L., Parker, T. J., Roush, T. L., Seelos, F. P., Wolff, M. J., (2008), Geomorphologic and mineralogic characterization of the northern plains of Mars at the Phoenix Mission candidate landing sites, Journal of Geophysical Research-Planets, 113
Solomon, Sean C., McNutt, Ralph L., Jr., Watters, Thomas R., Lawrence, David J., Feldman, William C., Head, James W., Krimigis, Stamatios M., Murchie, Scott L., Phillips, Roger J., Slavin, James A., Zuber, Maria T., (2008), Return to Mercury: A global perspective on MESSENGER's first mercury flyby, Science, 321, 59-62
Wiseman, Sandra M., Arvidson, R. E., Andrews-Hanna, J. C., Clark, R. N., Lanza, N. L., Marais, D. Des, Marzo, G. A., Morris, R. V., Murchie, S. L., Newsom, H. E., Dobrea, E. Z. Noe, Ollila, A. M., Poulet, F., Roush, T. L., Seelos, F. P., Swayze, G. A., (2008), Phyllosilicate and sulfate-hematite deposits within Miyamoto crater in southern Sinus Meridiani, Mars, Geophysical Research Letters, 35
Young, Leslie A., Stern, S. Alan, Weaver, Harold A., Bagenal, Fran, Binzel, Richard P., Buratti, Bonnie, Cheng, Andrew F., Cruikshank, Dale, Gladstone, G. Randall, Grundy, William M., Hinson, David P., Horanyi, Mihaly, Jennings, Donald E., Linscott, Ivan R., McComas, David J., McKinnon, William B., McNutt, Ralph, Moore, Jeffery M., Murchie, Scott, Olkin, Catherine B., Porco, Carolyn C., Reitsema, Harold, Reuter, Dennis C., Spencer, John R., Slater, David C., Strobel, Darrell, Summers, Michael E., Tyler, G. Leonard, (2008), New Horizons: Anticipated Scientific Investigations at the Pluto System, Space Science Reviews, 140, 93-127
Hawkins, S. Edward, III, Boldt, John D., Darlington, Edward H., Espiritu, Raymond, Gold, Robert E., Gotwols, Bruce, Grey, Matthew P., Hash, Christopher D., Hayes, John R., Jaskulek, Steven E., Kardian, Charles J., Jr., Keller, Mary R., Malaret, Erick R., Murchie, Scott L., Murphy, Patricia K., Peacock, Keith, Prockter, Louise M., Reiter, R. Alan, Robinson, Mark S., Schaefer, Edward D., Shelton, Richard G., Sterner, Raymond E., II, Taylor, Howard W., Watters, Thomas R., Williams, Bruce D., (2007), The mercury dual imaging system on the MESSENGER spacecraft, Space Science Reviews, 131, 247-338
Head, James W., Chapman, Clark R., Domingue, Deborah L., Hawkins, S. Edward, III, McClintock, William E., Murchie, Scott L., Prockter, Louise M., Robinson, Mark S., Strom, Robert G., Watters, Thomas R., (2007), The geology of mercury: The view prior to the MESSENGER mission, Space Science Reviews, 131, 41-84
McEwen, A. S., Hansen, C. J., Delamere, W. A., Eliason, E. M., Herkenhoff, K. E., Keszthelyi, L., Gulick, V. C., Kirk, R. L., Mellon, M. T., Grant, J. A., Thomas, N., Weitz, C. M., Squyres, S. W., Bridges, N. T., Murchie, S. L., Seelos, F., Seelos, K., Okubo, C. H., Milazzo, M. P., Tornabene, L. L., Jaeger, W. L., Byrne, S., Russell, P. S., Griffes, J. L., Martinez-Alonso, S., Davatzes, A., Chuang, F. C., Thomson, B. J., Fishbaugh, K. E., Dundas, C. M., Kolb, K. J., Banks, M. E., Wray, J. J., (2007), A closer look at water-related geologic activity on Mars, Science, 317, 1706-1709
Murchie, S., Arvidson, R., Bedini, P., Beisser, K., Bibring, J.-P., Bishop, J., Boldt, J., Cavender, P., Choo, T., Clancy, R. T., Darlington, E. H., Marais, D. Des, Espiritu, R., Fort, D., Green, R., Guinness, E., Hayes, J., Hash, C., Heffernan, K., Hemmler, J., Heyler, G., Humm, D., Hutcheson, J., Izenberg, N., Lee, R., Lees, J., Lohr, D., Malaret, E., Martin, T., McGovern, J. A., McGuire, P., Morris, R., Mustard, J., Pelkey, S., Rhodes, E., Robinson, M., Roush, T., Schaefer, E., Seagrave, G., Seelos, F., Silverglate, P., Slavney, S., Smith, M., Shyong, W.-J., Strohbehn, K., Taylor, H., Thompson, P., Tossman, B., Wirzburger, M., Wolff, M., (2007), Compact reconnaissance Imaging Spectrometer for Mars (CRISM) on Mars Reconnaissance Orbiter (MRO), Journal of Geophysical Research-Planets, 112
Pelkey, S. M., Mustard, J. F., Murchie, S., Clancy, R. T., Wolff, M., Smith, M., Milliken, R., Bibring, J.-P., Gendrin, A., Poulet, F., Langevin, Y., Gondet, B., (2007), CRISM multispectral summary products: Parameterizing mineral diversity on Mars from reflectance, Journal of Geophysical Research-Planets, 112
Murchie, S. L., Heffernan, K. J., Bedini, P. D., Humm, D. C., Thompson, P. L., Lees, J., Wirzburger, M. J., Darlington, H., Boldt, J. D., Strohbehn, K., Lohr, D. A., Hayes, J. R., Seelos, F. P., Choo, T. H., McGovern, J. A., Malaret, E., Hash, C., Cavender, P. J., Buczkowski, D. L., Morgan, M. F., Seelos, K. D., Taylor, H. W., (2006), Investigating Martian history with the CRISM imaging spectrometer, Johns Hopkins Apl Technical Digest, 27, 145-155
Fort, D, Warren, J, Strohbehn, K, Murchie, S, Heyler, G, Peacock, K, Boldt, J, Darlington, E, Hayes, J, Henshaw, R, Izenberg, N, Kardian, C, Lees, J, Lohr, D, Mehoke, D, Schaefer, E, Sholar, T, Spisz, T, Willey, C, (2003), The CONTOUR remote imager and spectrograph, Acta Astronautica, 52, 427-431
Izenberg, NR, Murchie, SL, Bell, JF, McFadden, LA, Wellnitz, DD, Clark, BE, Gaffey, MJ, (2003), Spectral properties and geologic processes on Eros from combined NEAR NIS and MSI data sets, Meteoritics & Planetary Science, 38, 1053-1077
Warren, J, Strohbehn, K, Murchie, S, Fort, D, Reynolds, E, Heyler, G, Peacock, K, Boldt, J, Darlington, E, Hayes, J, Henshaw, R, Izenberg, N, Kardian, C, Lees, J, Lohr, D, Mehoke, D, Schaefer, E, Sholar, T, Spisz, T, Willey, C, Veverka, J, Bell, J, Cochran, A, (2003), Selected configuration tradeoffs of contour optical instruments, Acta Astronautica, 52, 111-116
Bell, JF, Izenberg, NI, Lucey, PG, Clark, BE, Peterson, C, Gaffey, MJ, Joseph, J, Carcich, B, Harch, A, Bell, ME, Warren, J, Martin, PD, McFadden, LA, Wellnitz, D, Murchie, S, Winter, M, Veverka, J, Thomas, P, Robinson, MS, Malin, M, Cheng, A, (2002), Near-IR reflectance spectroscopy of 433 Eros from the NIS instrument on the NEAR mission - 1. Low phase angle observations, Icarus, 155, 119-144
Bishop, JL, Murchie, SL, Pieters, CM, Zent, AP, (2002), A model for formation of dust, soil, and rock coatings on Mars: Physical and chemical processes on the Martian surface, Journal of Geophysical Research-Planets, 107
Bussey, DBJ, Robinson, MS, Edwards, K, Thomas, PC, Joseph, J, Murchie, S, Veverka, J, Harch, AP, (2002), 433 Eros global basemap from NEAR shoemaker MSI images, Icarus, 155, 38-50
Cochran, A, Veverka, J, Bell, J, Belton, M, Benkhoff, J, Cheng, A, Clark, B, Feldman, P, Kissel, J, Mahaffy, P, Malin, M, Murchie, S, Neimann, H, Owen, T, Robinson, M, Schwehm, G, Squyres, S, Thomas, P, Whipple, F, Yeomans, D, (2002), The COmet Nucleus TOUR (CONTOUR) - A NASA discovery mission, Earth Moon and Planets, 89, 289-300
Li, H, Robinson, MS, Murchie, S, (2002), Preliminary remediation of scattered light in NEAR MSI images, Icarus, 155, 244-252
Lucey, PG, Hinrichs, J, Kelly, M, Wellnitz, D, Izenberg, N, Murchie, S, Robinson, M, Clark, BE, Bell, JF, (2002), Detection of temperature-dependent spectral variation on the asteroid Eros and new evidence for the presence of an olivine-rich silicate assemblage, Icarus, 155, 181-188
Lucey, PG, Hinrichs, J, Kelly, M, Wellnitz, D, Izenberg, N, Murchie, S, Robinson, M, Clark, BE, Bell, JF, (2002), Detection of temperature-dependent spectral variation on the asteroid eros and new evidence for the presence of an olivine-rich silicate assemblage (vol 155, pg 181, 2002), Icarus, 160, 224
Murchie, S, Robinson, M, Clark, B, Li, H, Thomas, P, Joseph, J, Bussey, B, Domingue, D, Veverka, J, Izenberg, N, Chapman, C, (2002), Color variations on Eros from NEAR multispectral imaging, Icarus, 155, 145-168
Murchie, S, Robinson, M, Domingue, D, Li, H, Prockter, L, Hawkins, SE, Owen, W, Clark, B, Izenberg, N, (2002), Inflight calibration of the NEAR multispectral imager - II. Results from Eros approach and orbit, Icarus, 155, 229-243
Prockter, L, Murchie, S, Cheng, A, Krimigis, S, Farquhar, R, Santo, A, Trombka, J, (2002), The NEAR Shoemaker mission to asteroid 433 Eros, Acta Astronautica, 51, 491-500
Robinson, MS, Thomas, PC, Veverka, J, Murchie, SL, Wilcox, BB, (2002), The geology of 433 Eros, Meteoritics & Planetary Science, 37, 1651-1684
Thomas, PC, Joseph, J, Carcich, B, Veverka, J, Clark, BE, Bell, JF, Byrd, AW, Chomko, R, Robinson, M, Murchie, S, Prockter, L, Cheng, A, Izenberg, N, Malin, M, Chapman, C, McFadden, LA, Kirk, R, Gaffey, M, Lucey, PG, (2002), Eros: Shape, topography, and slope processes, Icarus, 155, 18-37
Wilkison, SL, Robinson, MS, Thomas, PC, Veverka, J, McCoy, TJ, Murchie, SL, Prockter, LM, Yeomans, DK, (2002), An estimate of Eros's porosity and implications for internal structure, Icarus, 155, 94-103
Cheng, AF, Barnouin-Jha, O, Zuber, MT, Veverka, J, Smith, DE, Neumann, GA, Robinson, M, Thomas, P, Garvin, JB, Murchie, S, Chapman, C, Prockter, L, (2001), Laser altimetry of small-scale features on 433 Eros from NEAR-Shoemaker, Science, 292, 488-491
Clark, BE, Lucey, P, Helfenstein, P, Bell, JF, Peterson, C, Veverka, J, McConnochie, T, Robinson, MS, Bussey, B, Murchie, SL, Izenberg, NI, Chapman, CR, (2001), Space weathering on Eros: Constraints from albedo and spectral measurements of Psyche crater, Meteoritics & Planetary Science, 36, 1617-1637
Gold, RE, Solomon, SC, McNutt, RL, Santo, AG, Abshire, JB, Acuna, MH, Afzal, RS, Anderson, BJ, Andrews, GB, Bedini, PD, Cain, J, Cheng, AF, Evans, LG, Feldman, WC, Follas, RB, Gloeckler, G, Goldsten, JO, Hawkins, SE, Izenberg, NR, Jaskulek, SE, Ketchum, EA, Lankton, MR, Lohr, DA, Mauk, BH, McClintock, WE, Murchie, SL, Schlemm, CE, Smith, DE, Starr, RD, Zurbuchen, TH, (2001), The MESSENGER mission to Mercury: scientific payload, Planetary and Space Science, 49, 1467-1479
McFadden, LA, Wellnitz, DD, Schnaubelt, M, Gaffey, MJ, Bell, JF, Izenberg, N, Murchie, S, Chapman, CR, (2001), Mineralogical interpretation of reflectance spectra of Eros from NEAR near-infrared spectrometer low phase flyby, Meteoritics & Planetary Science, 36, 1711-1726
Robinson, MS, Thomas, PC, Veverka, J, Murchie, S, Carcich, B, (2001), The nature of ponded deposits on Eros, Nature, 413, 396-400
Solomon, SC, McNutt, RL, Gold, RE, Acuna, MH, Baker, DN, Boynton, WV, Chapman, CR, Cheng, AF, Gloeckler, G, Head, JW, Krimigis, SM, McClintock, WE, Murchie, SL, Peale, SJ, Phillips, RJ, Robinson, MS, Slavin, JA, Smith, DE, Strom, RG, Trombka, JI, Zuber, MT, (2001), The MESSENGER mission to Mercury: scientific objectives and implementation, Planetary and Space Science, 49, 1445-1465
Thomas, PC, Veverka, J, Robinson, MS, Murchie, S, (2001), Shoemaker crater as the source of most ejecta blocks on the asteroid 433 Eros, Nature, 413, 394-396
Veverka, J, Farquhar, B, Robinson, M, Thomas, P, Murchie, S, Harch, A, Antreasian, PG, Chesley, SR, Miller, JK, Owen, WM, Williams, BG, Yeomans, D, Dunham, D, Heyler, G, Holdridge, M, Nelson, RL, Whittenburg, KE, Ray, JC, Carcich, B, Cheng, A, Chapmank, C, Bell, JF, Bell, M, Bussey, B, Clark, B, Domingue, D, Gaffey, MJ, Hawkins, E, Izenberg, N, Joseph, J, Kirk, R, Lucey, P, Malin, M, McFadden, L, Merline, WJ, Peterson, C, Prockter, L, Warren, J, Wellnitz, D, (2001), The landing of the NEAR-Shoemaker spacecraft on asteroid 433 Eros, Nature, 413, 390-393
Veverka, J, Thomas, PC, Robinson, M, Murchie, S, Chapman, C, Bell, M, Harch, A, Merline, WJ, Bell, JF, Bussey, B, Carcich, B, Cheng, A, Clark, B, Domingue, D, Dunham, D, Farquhar, R, Gaffey, MJ, Hawkins, E, Izenberg, N, Joseph, J, Kirk, R, Li, H, Lucey, P, Malin, M, McFadden, L, Miller, JK, Owen, WM, Peterson, C, Prockter, L, Warren, J, Wellnitz, D, Williams, BG, Yeomans, DK, (2001), Imaging of small-scale features on 433 Eros from NEAR: Evidence for a complex regolith, Science, 292, 484-488
Bell, JF, McSween, HY, Crisp, JA, Morris, RV, Murchie, SL, Bridges, NT, Johnson, JR, Britt, DT, Golombek, MP, Moore, HJ, Ghosh, A, Bishop, JL, Anderson, RC, Bruckner, J, Economou, T, Greenwood, JP, Gunnlaugsson, HP, Hargraves, RM, Hviid, S, Knudsen, JM, Madsen, MB, Reid, R, Rieder, R, Soderblom, L, (2000), Mineralogic and compositional properties of Martian soil and dust: Results from Mars Pathfinder, Journal of Geophysical Research-Planets, 105, 1721-1755
Bell, JF, Veverka, J, Belton, M, Benkhoff, J, Cheng, A, Clark, B, Cochran, A, Farquhar, R, Feldman, P, Kissel, J, Mahaffy, P, Malin, M, Murchie, S, Niemann, H, Owen, T, Schwehm, G, Squyres, S, Thomas, P, Yeomans, D, (2000), Contour: A discovery mission to explore the diversity of cometary nuclei., Meteoritics & Planetary Science, 35, A23-A24
Clark, BE, Thomas, PC, Veverka, J, Helfenstein, P, Robinson, MS, Murchie, SL, (2000), NEAR lightcurves of Asteroid 433 Eros, Icarus, 145, 641-644
Izenberg, NR, Bell, JF, Warren, JW, Murchie, SL, Peacock, K, Darlington, EH, Carcich, B, Chapman, C, Clark, BE, Harch, A, Heyler, G, Joseph, J, Martin, P, McFadden, L, Merline, B, Robinson, M, Veverka, J, Wellnitz, D, (2000), In-flight calibration of the Near Earth Asteroid Rendezvous mission's Near Infrared Spectrometer I. Initial calibrations, Icarus, 148, 550-571
Murchie, S, Kirkland, L, Erard, S, Mustard, J, Robinson, M, (2000), Near-infrared spectral variations of martian surface materials from ISM imaging spectrometer data, Icarus, 147, 444-471
Veverka, J, Robinson, M, Thomas, P, Murchie, S, Bell, JF, Izenberg, N, Chapman, C, Harch, A, Bell, M, Carcich, B, Cheng, A, Clark, B, Domingue, D, Dunham, D, Farquhar, R, Gaffey, MJ, Hawkins, E, Joseph, J, Kirk, R, Li, H, Lucey, P, Malin, M, Martin, P, McFadden, L, Merline, WJ, Miller, JK, Owen, WM, Peterson, C, Prockter, L, Warren, J, Wellnitz, D, Williams, BG, Yeomans, DK, (2000), NEAR at Eros: Imaging and spectral results, Science, 289, 2088-2097
Veverka, J, Robinson, M, Thomas, P, Murchie, S, Bell, JF, Izenberg, N, Chapman, C, Yeomans, DK, NEAR MSI NIS Team, (2000), NEAR Shoemaker at Eros: Imaging and spectral results., Meteoritics & Planetary Science, 35, A164
Clark, BE, Veverka, J, Helfenstein, P, Thomas, PC, Bell, JF, Harch, A, Robinson, MS, Murchie, SL, McFadden, LA, Chapman, CR, (1999), NEAR photometry of asteroid 253 Mathilde, Icarus, 140, 53-65
Golombek, MP, Anderson, RC, Barnes, JR, Bell, JF, Bridges, NT, Britt, DT, Bruckner, J, Cook, RA, Crisp, D, Crisp, JA, Economou, T, Folkner, WM, Greeley, R, Haberle, RM, Hargraves, RB, Harris, JA, Haldemann, AFC, Herkenhoff, KE, Hviid, SF, Jaumann, R, Johnson, JR, Kallemeyn, PH, Keller, HU, Kirk, RL, Knudsen, JM, Larsen, S, Lemmon, MT, Madsen, MB, Magalhaes, JA, Maki, JN, Malin, MC, Manning, RM, Matijevic, J, McSween, HY, Moore, HJ, Murchie, SL, Murphy, JR, Parker, TJ, Rieder, R, Rivellini, TP, Schofield, JT, Seiff, A, Singer, RB, Smith, PH, Soderblom, LA, Spencer, DA, Stoker, CR, Sullivan, R, Thomas, N, Thurman, SW, Tomasko, MG, Vaughan, RM, Wanke, H, Ward, AW, Wilson, GR, (1999), Overview of the Mars Pathfinder Mission: Launch through landing, surface operations, data sets, and science results, Journal of Geophysical Research-Planets, 104, 8523-8553
Johnson, JR, Kirk, R, Soderblom, LA, Gaddis, L, Reid, RJ, Britt, DT, Smith, P, Lemmon, M, Thomas, N, Bell, JF, Bridges, NT, Anderson, R, Herkenhoff, KE, Maki, J, Murchie, S, Dummel, A, Jaumann, R, Trauthan, F, Arnold, G, (1999), Preliminary results on photometric properties of materials at the Sagan Memorial Station, Mars, Journal of Geophysical Research-Planets, 104, 8809-8830
McSween, HY, Murchie, SL, (1999), Rocks at the Mars Pathfinder landing site, American Scientist, 87, 36-45
McSween, HY, Murchie, SL, Crisp, JA, Bridges, NT, Anderson, RC, Bell, JF, Britt, DT, Bruckner, J, Dreibus, G, Economou, T, Ghosh, A, Golombek, MP, Greenwood, JP, Johnson, JR, Moore, HJ, Morris, RV, Parker, TJ, Rieder, R, Singer, R, Wanke, H, (1999), Chemical, multispectral, and textural constraints on the composition and origin of rocks at the Mars Pathfinder landing site, Journal of Geophysical Research-Planets, 104, 8679-8715
Murchie, S, Robinson, M, Hawkins, SE, Harch, A, Helfenstein, P, Thomas, P, Peacock, K, Owen, W, Heyler, G, Murphy, P, Darlington, EH, Keeney, A, Gold, R, Clark, B, Izenberg, N, Bell, JF, Merline, W, Veverka, J, (1999), Inflight calibration of the NEAR multispectral imager, Icarus, 140, 66-91
Murchie, S, Thomas, N, Britt, D, Herkenhoff, K, Bell, JF, (1999), Mars Pathfinder spectral measurements of Phobos and Deimos: Comparison with previous data, Journal of Geophysical Research-Planets, 104, 9069-9079
Thomas, N, Britt, DT, Herkenhoff, KE, Murchie, SL, Semenov, B, Keller, HU, Smith, PH, (1999), Observations of Phobos, Deimos, and bright stars with the Imager for Mars Pathfinder, Journal of Geophysical Research-Planets, 104, 9055-9068
Thomas, PC, Veverka, J, Bell, JF, Clark, BE, Carcich, B, Joseph, J, Robinson, M, McFadden, LA, Malin, MC, Chapman, CR, Merline, W, Murchie, S, (1999), Mathilde: Size, shape, and geology, Icarus, 140, 17-27
Veverka, J, Thomas, PC, Bell, JF, Bell, M, Carcich, B, Clark, B, Harch, A, Joseph, J, Martin, P, Robinson, M, Murchie, S, Izenberg, N, Hawkins, E, Warren, J, Farquhar, R, Cheng, A, Dunham, D, Chapman, C, Merline, WJ, McFadden, L, Wellnitz, D, Malin, M, Owen, WM, Miller, JK, Williams, BG, Yeomans, DK, (1999), Imaging of asteroid 433 Eros during NEAR's flyby reconnaissance, Science, 285, 562-564
Veverka, J, Thomas, P, Harch, A, Clark, B, Bell, JF, Carcich, B, Joseph, J, Murchie, S, Izenberg, N, Chapman, C, Merline, W, Malin, M, McFadden, L, Robinson, M, (1999), NEAR encounter with asteroid 253 Mathilde: Overview, Icarus, 140, 3-16
Bell, JF, Murchie, S, Izenberg, N, Warren, J, Veverka, J, Chapman, C, McFadden, L, Robinson, M, Thomas, P, Malin, M, Clark, BE, Harch, A, Farquhar, R, Cheng, A, (1998), Mineralogy and composition of 433 Eros from the near earth asteroid rendezvous mission: Toward a better understanding of the asteroid-meteorite connection., Meteoritics & Planetary Science, 33, A12-A13
Merline, WJ, Chapman, CR, Robinson, M, Murchie, S, Veverka, J, Harch, A, Bell, JF, Thomas, P, McFadden, L, Malin, M, Clark, BE, Izenberg, N, Joseph, J, Carcich, B, Murphy, P, Heyler, G, Cheng, A, (1998), Search for satellites of 253 Mathilde from near earth asteroid rendezvous flyby data., Meteoritics & Planetary Science, 33, A105-A106
Robinson, MS, Harch, A, Murchie, S, Veverka, J, Bell, JF, Chapman, C, McFadden, L, Malin, M, Thomas, P, Hawkins, E, Farquhar, R, Cheng, A, (1998), Near Earth Asteroid Rendezvous (NEAR) approaches Eros., Meteoritics & Planetary Science, 33, A130
Hawkins, SE, Darlington, EH, Murchie, SL, Peacock, K, Harris, TJ, Hersman, CB, Elko, MJ, Prendergast, DT, Ballard, BW, Gold, RE, Veverka, J, Robinson, MS, (1997), Multi-Spectral Imager on the Near Earth Asteroid Rendezvous mission, Space Science Reviews, 82, 31-100
Mustard, JF, Murchie, S, Erard, S, Sunshine, J, (1997), In situ compositions of Martian volcanics: Implications for the mantle, Journal of Geophysical Research-Planets, 102, 25605-25615
Robinson, M, Veverka, J, Bell, JF, Chapman, C, McFadden, L, Murchie, S, Malin, M, Thomas, P, Harch, A, Clark, B, Hawkins, E, Farquhar, R, Cheng, A, (1997), Near Earth Asteroid Rendezvous (NEAR) encounters the C-class asteroid 253 Mathilde., Meteoritics & Planetary Science, 32, A110
Smith, PH, Bell, JF, Bridges, NT, Britt, DT, Gaddis, L, Greeley, R, Keller, HU, Herkenhoff, KE, Jaumann, R, Johnson, JR, Kirk, RL, Lemmon, M, Maki, JN, Malin, MC, Murchie, SL, Oberst, J, Parker, TJ, Reid, RJ, Sablotny, R, Soderblom, LA, Stoker, C, Sullivan, R, Thomas, N, Tomasko, MG, Ward, W, Wegryn, E, (1997), Results from the Mars Pathfinder camera, Science, 278, 1758-1765
Veverka, J, Bell, JF, Thomas, P, Harch, A, Murchie, S, Hawkins, SE, Warren, JW, Darlington, H, Peacock, K, Chapman, CR, McFadden, LA, Malin, MC, Robinson, MS, (1997), An overview of the NEAR multispectral imager-near-infrared spectrometer investigation, Journal of Geophysical Research-Planets, 102, 23709-23727
Veverka, J, Thomas, P, Harch, A, Clark, B, Bell, JF, Carcich, B, Joseph, J, Chapman, C, Merline, W, Robinson, M, Malin, M, McFadden, LA, Murchie, S, Hawkins, SE, Farquhar, R, Izenberg, N, Cheng, A, (1997), NEAR's flyby of 253 Mathilde: Images of a C asteroid, Science, 278, 2109-2114
Warren, JW, Peacock, K, Darlington, E, Murchie, SL, Oden, SF, Hayes, JR, Bell, JF, Krein, SJ, Mastandrea, A, (1997), Near Infrared Spectrometer for the Near Earth Asteroid Rendezvous mission, Space Science Reviews, 82, 101-167
McEntire, R, Managadze, G, Rosenbauer, H, Cheng, A, Murchie, S, Keath, E, (1996), Mass spectrometer instrumentation for landers on small bodies and planetary moons, Acta Astronautica, 38, 377-384
Murchie, SL, Pieters, CM, (1996), Spectral properties and rotational spectral heterogeneity of 433 Eros, Journal of Geophysical Research-Planets, 101, 2201-2214
Murchie, S, Erard, S, (1996), Spectral properties and heterogeneity of phobos from measurements by Phobos 2, Icarus, 123, 63-86
CARR, MH, BELTON, MJS, BENDER, K, BRENEMAN, H, GREELEY, R, HEAD, JW, KLAASEN, KP, MCEWEN, AS, MOORE, JM, MURCHIE, S, PAPPALARDO, RT, PLUTCHAK, J, SULLIVAN, R, THORNHILL, G, VEVERKA, J, (1995), THE GALILEO IMAGING TEAM PLAN FOR OBSERVING THE SATELLITES OF JUPITER, Journal of Geophysical Research-Planets, 100, 18935-18955
ROBINSON, M, BELL, J, CHAPMAN, C, CHENG, A, GOLD, R, MALIN, M, MCFADDEN, L, MURCHIE, S, THOMAS, P, VEVERKA, J, WARREN, J, (1995), NEAR MSI AND NIS - HIGH-RESOLUTION ORBITAL IMAGING AND SPECTROSCOPY OF THE ASTEROID 433-EROS, Meteoritics, 30, 566-567
Treiman, AH, Fuks, KH, Murchie, S, (1995), Diagenetic layers in the upper walls of Valles Marineris, Mars: Evidence for drastic climate change since the mid-Hesperian, Journal of Geophysical Research-Planets, 100, 26339-26344
CARR, MH, KIRK, RL, MCEWEN, A, VEVERKA, J, THOMAS, P, HEAD, JW, MURCHIE, S, (1994), THE GEOLOGY OF GASPRA, Icarus, 107, 61-71
ERARD, S, MUSTARD, J, MURCHIE, S, BIBRING, JP, CERRONI, P, CORADINI, A, (1994), MARTIAN AEROSOLS - NEAR-INFRARED SPECTRAL PROPERTIES AND EFFECTS ON THE OBSERVATION OF THE SURFACE, Icarus, 111, 317-337
HELFENSTEIN, P, VEVERKA, J, THOMAS, PC, SIMONELLI, DP, LEE, P, KLAASEN, K, JOHNSON, TV, BRENEMAN, H, HEAD, JW, MURCHIE, S, FANALE, F, ROBINSON, M, CLARK, B, GRANAHAN, J, GARBEIL, H, MCEWEN, AS, KIRK, RL, DAVIES, M, NEUKUM, G, MOTTOLA, S, WAGNER, R, BELTON, M, CHAPMAN, C, PILCHER, C, (1994), GALILEO PHOTOMETRY OF ASTEROID 951-GASPRA, Icarus, 107, 37-60
GEISSLER, PE, SINGER, RB, KOMATSU, G, MURCHIE, S, MUSTARD, J, (1993), AN UNUSUAL SPECTRAL UNIT IN WEST CANDOR CHASMA - EVIDENCE FOR AQUEOUS OR HYDROTHERMAL ALTERATION IN THE MARTIAN CANYONS, Icarus, 106, 380-391
GREELEY, R, KADEL, SD, WILLIAMS, DA, GADDIS, LR, HEAD, JW, MCEWEN, AS, MURCHIE, SL, NAGEL, E, NEUKUM, G, PIETERS, CM, SUNSHINE, JM, WAGNER, R, BELTON, MJS, (1993), GALILEO IMAGING OBSERVATIONS OF LUNAR MARIA AND RELATED DEPOSITS, Journal of Geophysical Research-Planets, 98, 17183-17205
HEAD, JW, MURCHIE, S, MUSTARD, JF, PIETERS, CM, NEUKUM, G, MCEWEN, A, GREELEY, R, NAGEL, E, BELTON, MJS, (1993), LUNAR IMPACT BASINS - NEW DATA FOR THE WESTERN LIMB AND FAR SIDE (ORIENTALE AND SOUTH-POLE AITKEN-BASINS) FROM THE 1ST GALILEO FLYBY, Journal of Geophysical Research-Planets, 98, 17149-17181
MURCHIE, S, MUSTARD, J, BISHOP, J, HEAD, J, PIETERS, C, ERARD, S, (1993), SPATIAL VARIATIONS IN THE SPECTRAL PROPERTIES OF BRIGHT REGIONS ON MARS, Icarus, 105, 454-468
PIETERS, CM, HEAD, JW, SUNSHINE, JM, FISCHER, EM, MURCHIE, SL, BELTON, M, MCEWEN, A, GADDIS, L, GREELEY, R, NEUKUM, G, JAUMANN, R, HOFFMANN, H, (1993), CRUSTAL DIVERSITY OF THE MOON - COMPOSITIONAL ANALYSES OF GALILEO SOLID-STATE IMAGING DATA, Journal of Geophysical Research-Planets, 98, 17127-17148
BELTON, MJS, VEVERKA, J, THOMAS, P, HELFENSTEIN, P, SIMONELLI, D, CHAPMAN, C, DAVIES, ME, GREELEY, R, GREENBERG, R, HEAD, J, MURCHIE, S, KLAASEN, K, JOHNSON, TV, MCEWEN, A, MORRISON, D, NEUKUM, G, FANALE, F, ANGER, C, CARR, M, PILCHER, C, (1992), GALILEO ENCOUNTER WITH 951 GASPRA - 1ST PICTURES OF AN ASTEROID, Science, 257, 1647-1652
AVANESOV, G, ZHUKOV, B, ZIMAN, Y, KOSTENKO, V, KUZMIN, A, MURAVEV, V, FEDOTOV, V, BONEV, B, MISHEV, D, PETKOV, D, KRUMOV, A, SIMEONOV, S, BOYCHEVA, V, UZUNOV, Y, WEIDE, GG, HALMANN, D, POSSEL, W, HEAD, J, MURCHIE, S, SCHKURATOV, YG, BERGHANEL, R, DANZ, M, MANGOLDT, T, PIHAN, U, WEIDLICH, U, LUMME, K, MUINONEN, K, PELTONIEMI, J, DUXBURY, T, MURRAY, B, HERKENHOFF, K, FANALE, F, IRVINE, W, SMITH, B, (1991), RESULTS OF TV IMAGING OF PHOBOS (EXPERIMENT VSK-FREGAT), Planetary and Space Science, 39, 281-295
KSANFOMALITY, L, MURCHIE, S, BRITT, D, DUXBURY, T, FISHER, P, GOROSHKOVA, N, HEAD, J, KUHRT, E, MOROZ, V, MURRAY, B, NIKITIN, G, PETROVA, E, PIETERS, C, SOUFFLOT, A, ZHARKOV, A, ZHUKOV, B, (1991), PHOBOS - SPECTROPHOTOMETRY BETWEEN 0.3 AND 0.6 MU-M AND IR-RADIOMETRY, Planetary and Space Science, 39, 311-326
MURCHIE, SL, BRITT, DT, HEAD, JW, PRATT, SF, FISHER, PC, ZHUKOV, BS, KUZMIN, AA, KSANFOMALITY, LV, ZHARKOV, AV, NIKITIN, GE, FANALE, FP, BLANEY, DL, BELL, JF, ROBINSON, MS, (1991), COLOR HETEROGENEITY OF THE SURFACE OF PHOBOS - RELATIONSHIPS TO GEOLOGIC FEATURES AND COMPARISON TO METEORITE ANALOGS, Journal of Geophysical Research-Solid Earth and Planets, 96, 5925-5945
MURRAY, B, NARAEVA, MK, SELIVANOV, AS, BETTS, BH, SVITEK, T, KHARLAMOV, VD, ROMANOV, AV, SANTEE, ML, GEKTIN, YM, FOMIN, DA, PAIGE, DA, PANFILOV, AS, CRISP, D, HEAD, JW, MURCHIE, SL, MARTIN, TZ, (1991), PRELIMINARY ASSESSMENT OF TERMOSKAN OBSERVATIONS OF MARS, Planetary and Space Science, 39, 237-265
SHKURATOV, Y, OPANASENKO, N, BASILEVSKY, A, ZHUKOV, B, KRESLAVSKY, M, MURCHIE, S, (1991), A POSSIBLE INTERPRETATION OF BRIGHT FEATURES ON THE SURFACE OF PHOBOS, Planetary and Space Science, 39, 341-&
AVANESOV, GA, BONEV, BI, KEMPE, F, BAZILEVSKII, AT, BOICHEVA, V, WIEDE, GG, GROMATIKOV, P, DUXBURY, T, DANZ, M, DIMITROV, D, ZHUKOV, BS, ZIMAN, YL, KOLEV, V, KOSTENKO, VI, KOTTSOV, VA, KRASAVTSEV, VM, KRASIKOV, VA, KRUMOV, A, KUZMIN, AA, LOSEV, KD, LUMME, K, MOHLMMANN, D, MURCHIE, S, MISHEV, DN, MUINONEN, K, MURAVEV, VM, MURRAY, B, NEUMANN, W, PAUL, L, POSSEL, W, PETKOV, D, PETUKHOVA, P, REBEL, B, SIMEONOV, S, SMITH, B, TOTEV, A, UZUNOV, Y, FEDOTOV, VP, HALMAN, D, HEAD, J, HEIFETS, VN, ZAPFE, H, CHIKOV, KN, SHKURATOV, YG, (1990), TELEVISION PICTURES OF PHOBOS - 1 RESULTS, Soviet Astronomy Letters, 16, 160-164
MURCHIE, SL, HEAD, JW, PLESCIA, JB, (1990), TECTONIC AND VOLCANIC EVOLUTION OF DARK TERRAIN AND ITS IMPLICATIONS FOR THE INTERNAL STRUCTURE AND EVOLUTION OF GANYMEDE, Journal of Geophysical Research-Solid Earth and Planets, 95, 10743-10768
AVANESOV, GA, BONEV, BI, KEMPE, F, BAZILEVSKY, AT, BOYCHEVA, V, CHIKOV, KN, DANZ, M, DIMITROV, D, DUXBURY, T, GROMATIKOV, P, HALMANN, D, HEAD, J, HEIFETS, VN, KOLEV, V, KOSTENKO, VI, KOTTSOV, VA, KRASAVTSEV, VM, KRASIKOV, VA, KRUMOV, A, KUZMIN, AA, LOSEV, KD, LUMME, K, MISHEV, DN, MOHLMANN, D, MUINONEN, K, MURAVEV, VM, MURCHIE, S, MURRAY, B, NEUMANN, W, PAUL, L, PETKOV, D, PETUCHOVA, I, POSSEL, W, REBEL, B, SHKURATOV, YG, SIMEONOV, S, SMITH, B, TOTEV, A, UZUNOV, Y, FEDOTOV, VP, WEIDE, GG, ZAPFE, H, ZHUKOV, BS, ZIMAN, YL, (1989), TELEVISION OBSERVATIONS OF PHOBOS, Nature, 341, 585-587
MURCHIE, SL, HEAD, JW, PLESCIA, JB, (1989), CRATER DENSITIES AND CRATER AGES OF DIFFERENT TERRAIN TYPES ON GANYMEDE, Icarus, 81, 271-297
MURCHIE, SL, HEAD, JW, (1988), POSSIBLE BREAKUP OF DARK TERRAIN ON GANYMEDE BY LARGE-SCALE SHEAR FAULTING, Journal of Geophysical Research-Solid Earth and Planets, 93, 8795-8824
MURCHIE, SL, HEAD, JW, (1986), GLOBAL REORIENTATION AND ITS EFFECT ON TECTONIC PATTERNS ON GANYMEDE, Geophysical Research Letters, 13, 345-348
MURCHIE, SL, HEAD, JW, HELFENSTEIN, P, PLESCIA, JB, (1986), TERRAIN TYPES AND LOCAL-SCALE STRATIGRAPHY OF GROOVED TERRAIN ON GANYMEDE, Journal of Geophysical Research-Solid Earth and Planets, 91, E222-E238
MURCHIE, SL, (1985), PB-210 DATING AND THE RECENT GEOLOGIC HISTORY OF CRYSTAL BAY, LAKE MINNETONKA, MINNESOTA, Limnology and Oceanography, 30, 1154-1170