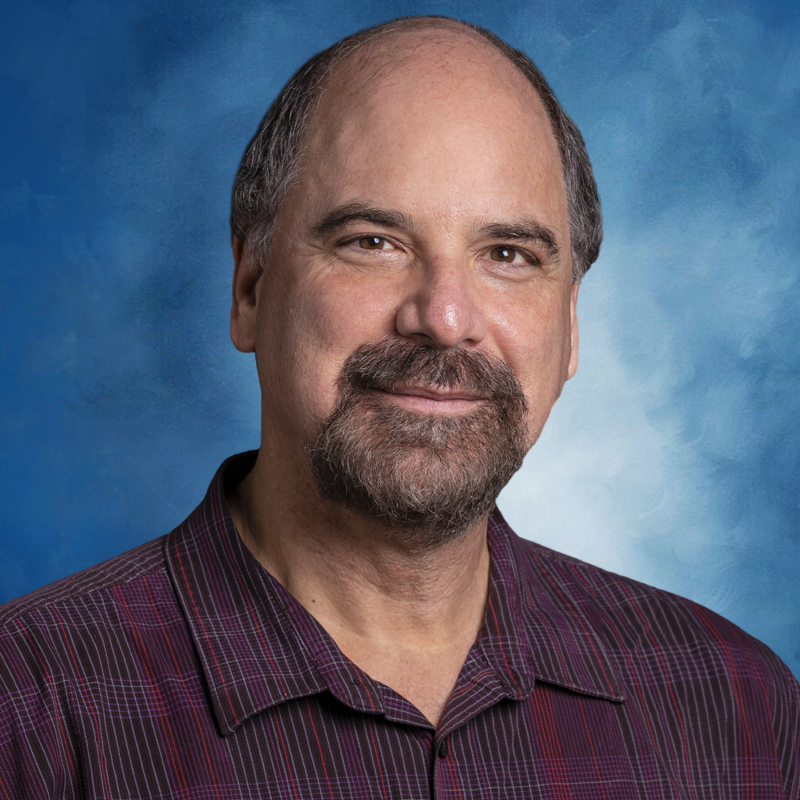 240-228-0535


Carey.Lisse@jhuapl.edu


: SES


: Planetary Astronomer; Stellar Astrophysicist; Infrared Spectroscopist


: Planetary, Astrophysics, Heliophysics


Apache Point Observatory, ARCES, BOPPS, BIRC, Keck Observatory, NIRSPEC, NASA Infrared Telescope Facility , SpeX, New Horizons, LORRI


| Degree | Field of Study | Year Attained | Institution Name |
| --- | --- | --- | --- |
| A.B. | Chemistry | 1981 | Princeton University |
| M.S. | Chemistry | 1984 | University of California at Berkeley |
| M.S. | Physics | 1990 | University of Maryland at College Park |
| PhD | Physics | 1992 | University of Maryland at College Park |
I am an astronomer studying the formation and evolution of solar systems, including our own, from their beginning through 
the formation of life. With backgrounds in chemistry, physics, and biology, I do this mainly through studying the 
clues left behind during their growth - the comets, asteroids, KBOs, gas, and dust left orbiting around stars as they age. An 
everyday example of this kind archeo-astronomy work is our Moon, which is a relic of a giant impact on the growing Earth of 
a Mars-sized body ~4.4 Gyr ago, and its massively cratered surface, evidence for the Late Heavy Bombardment that occurred 
600 - 800 Myrs later, and may have brought the oceans and life forming organics to the Earth. I am best known for my graduate 
work on the Nobel prize winning Cosmic Background Explorer Mission that characterized the radiation from the Big Bang; my 
1996 discovery of X-ray emission from Comet Hyakutake and and Carbon star LSF1 in 2001; my 2000s work studying comets as 
part of the Deep Impact mission and the Comet ISON and Comet Siding Springs Observing Campaigns and my exosystem detections 
of terrestrial planet formation in the HD 113766 star system, a giant planetary impact in the HD 172555 system and a Late Heavy 
Bombardment in the Eta Corvi system; and in the last decade, my observations of interstellar objects 1I/Oumuamua and 2I/Borisov, 
and as a member of the New Horizons Pluto/MU69 flyby science team studying how Kuiper Belt objects formed in the infant solar system.
| AGU Index Category | AGU Index Sub-Category |
| --- | --- |
| PLANETARY SCIENCES: COMETS AND SMALL BODIES | General or miscellaneous |
| INTERPLANETARY PHYSICS | Interplanetary dust |
| INTERPLANETARY PHYSICS | Solar wind plasma |
| MINERALOGY AND PETROLOGY | General or miscellaneous |
| PLANETARY SCIENCES: ASTROBIOLOGY | Formation of stars and planets |
| PLANETARY SCIENCES: ASTROBIOLOGY | Origin of life |
:
| Start Year | End Year | Description |
| --- | --- | --- |
| 2004 | Current | Johns Hopkins University Applied Physics Laboratory - Staff Scientist |
| 2001 | 2004 | University of Maryland, Dept. of Astronomy, College Park, MD - Senior Research Scientist |
| 1999 | 2001 | AURA, Inc, Space Telescope Science Institute - HST Instrument Scientist |
| 1995 | 1999 | University of Maryland, Dept. of Astronomy, College Park, MD - Postdoctoral Research Associate |
| 1985 | 1995 | Hughes-STX - Contractor Scientist, NASA/GSFC |
| 1982 | 1984 | Dept. of Chemistry, UC Berkeley; LBL, Berkeley, CA - Graduate Teaching Assistant & Research Assistant |
| 1980 | 1981 | Dept. of Chemistry, Princeton University, Princeton, NJ - Undergrad Research Assistant |
| 1977 | 1981 | National Institutes of Health, Bethesda, MD - Research Assistant |
| Year | Description |
| --- | --- |
| 2017 | NASA New Horizons Group Achievement Award |
| 2014 | NASA Comet Siding Spring at Mars Observing Campaign Special Achievement Award |
| 2013 | NASA Comet ISON Observing Campaign Special Achievement Award |
| 2009 | NASA EPOXI Flight Team Group Achievement Award |
| 2005 | NASA/JPL Stardust Flight Team Group Achievement Award |
| 2004 | Elected American Association for the Advancement of Science Fellow |
| 2001 | STScI Space Foundation Space Achievement Award |
| 1990 | NASA COBE Group Achievement Award |
:
Pontus Brandt, Kathleen Mandt, Elena Provoronikova, Casey Lisse, Kirby Runyon, Abigail Rymer, Ralph McNutt, Michael Paul, (2020), Interstellar Probe: Pushing the Frontier of Space Science ,
https://doi.org/10.5194/egusphere-egu2020-19605
Donald M Glaser, Hilairy Ellen Hartnett, Steven J Desch, Cayman T Unterborn, Ariel Anbar, Steffen Buessecker, Theresa Fisher, Steven Glaser, Stephen R Kane, Carey M Lisse, Camerian Millsaps, Susanne Neuer, Joseph G O'Rourke, Nuno Santos, Sara Imari Walker, Mikhail Zolotov, (2020), Detectability of Life Using Oxygen on Pelagic Planets and Water Worlds, The Astrophysical Journal
C. M. Lisse, H. Y. A. Meng, M. L. Sitko, A. Morlok, B. C. Johnson, A. P. Jackson, Jr. R. J. Vervack, C. H. Chen, S. J. Wolk, M. D. Lucas, M. Marengo, D. T. Britt, (2020), HD 145263: Spectral Observations of Silica Debris Disk Formation via Extreme Space Weathering?, The Astrophysical Journal , 894, 2, 116,
https://doi.org/10.3847/1538-4357/ab7b80
B.L. Lewis, J.A. Stansberry, B.J. Holler, W.M. Grundy, B. Schmitt, S. Protopapa, C. Lisse, S.A. Stern, L. Young, H.A. Weaver, C. Olkin, K. Ennico, (2020), Distribution and energy balance of Pluto's nitrogen ice, as seen by New Horizons in 2015, Icarus
Bryce T. Bolin, Carey M. Lisse, Mansi M. Kasliwal, Robert Quimby, Hanjie Tan, Chris M. Copperwheat, Zhong-Yi Lin, Alessandro Morbidelli, Lyu Abe, Philippe Bendjoya, Kevin B. Burdge, Michael Coughlin, Christoffer Fremling, Ryosuke Itoh, Michael Koss, Frank J. Masci, Syota Maeno, Eric E. Mamajek, Federico Marocco, Katsuhiro Murata, Jean-Pierre Rivet, Michael L. Sitko, Daniel Stern, David Vernet, Richard Walters, Lin Yan, Igor Andreoni, Varun Bhalerao, Dennis Bodewits, Kishalay De, Kunal P. Deshmukh, Eric C. Bellm, Nadejda Blagorodnova, Derek Buzasi, S. Bradley Cenko, Chan-Kao Chang, Drew Chojnowski, Richard Dekany, Dmitry A. Duev, Matthew Graham, Mario Jurić, Shrinivas R. Kulkarni, Thomas Kupfer, Ashish Mahabal, James D. Neill, Chow-Choong Ngeow, Bryan Penprase, Reed Riddle, Hector Rodriguez, Roger M. Smith, Philippe Rosnet, Jesper Sollerman, Maayane T. Soumagnac, (2020), Characterization of the Nucleus, Morphology, and Activity of Interstellar Comet 2I/Borisov by Optical and Near-infrared GROWTH, Apache Point, IRTF, ZTF, and Keck Observations, The Astronomical Journal
Peter Plavchan, Gautam Vasisht, Chas Beichman, Heather Cegla, Xavier Dumusque, Sharon Wang, Peter Gao, Courtney Dressing, Fabienne Bastien, Sarbani Basu, Thomas Beatty, Andrew Bechter, Eric Bechter, Cullen Blake, Vincent Bourrier, Bryson Cale, David Ciardi, Jonathan Crass, Justin Crepp, Katherine de Kleer, Scott Diddams, Jason Eastman, Debra Fischer, Jonathan Gagné, Scott Gaudi, Catherine Grier, Richard Hall, Sam Halverson, Bahaa Hamze, Enrique Herrero Casas, Andrew Howard, Eliza Kempton, Natasha Latouf, Stephanie Leifer, Paul Lightsey, Casey Lisse, Emily Martin, William Matzko, Dimitri Mawet, Andrew Mayo, Patrick Newman, Scott Papp, Benjamin Pope, Bill Purcell, Sam Quinn, Ignasi Ribas, Albert Rosich, Sophia Sanchez-Maes, Angelle Tanner, Samantha Thompson, Kerry Vahala, Ji Wang, Peter Williams, Alex Wise, Jason Wright, (2020), EarthFinder Probe Mission Concept Study: Characterizing nearby stellar exoplanet systems with Earth-mass analogs for future direct imaging, arXiv e-prints
Carey M. Lisse, Steven J. Desch, Cayman T. Unterborn, Stephen R. Kane, Patrick R. Young, Hilairy E. Hartnett, Natalie R. Hinkel, Sang Heon Shim, Eric E. Mamajek, Noam R. Izenberg, (2020), A Geologically Robust Procedure For Observing Rocky Exoplanets to Ensure that Detection of Atmospheric Oxygen is an Earth-Like Biosignature, arXiv e-prints
Bryce T. Bolin, Dennis Bodewits, Carey M. Lisse, Yanga R. Fernandez, George Helou, S. B. Cenko, (2020), Possible fragmentation of interstellar comet 2I/Borisov, The Astronomer's Telegram
Marc W. Buie, Simon B. Porter, Peter Tamblyn, Dirk Terrell, Alex Harrison Parker, David Baratoux, Maram Kaire, Rodrigo Leiva, Anne J. Verbiscer, Amanda M. Zangari, François Colas, Baidy Demba Diop, Joseph I. Samaniego, Lawrence H. Wasserman, Susan D. Benecchi, Amir Caspi, Stephen Gwyn, J. J. Kavelaars, Adriana C. Ocampo Uría, Jorge Rabassa, M. F. Skrutskie, Alejandro Soto, Paolo Tanga, Eliot F. Young, S. Alan Stern, Bridget C. Andersen, Mauricio E. Arango Pérez, Anicia Arredondo, Rodolfo Alfredo Artola, Abdoulaye Bâ, Romuald Ballet, Ted Blank, Cheikh Tidiane Bop, Amanda S. Bosh, Matías Aarón Camino López, Christian M. Carter, J. H. Castro-Chacón, Alfonso Caycedo Desprez, Nicolás Caycedo Guerra, Steven J. Conard, Jean-Luc Dauvergne, Bryan Dean, Michelle Dean, Josselin Desmars, Abdou Lahat Dieng, Mame Diarra Bousso Dieng, Omar Diouf, Gualbert Séraphin Dorego, David W. Dunham, Joan Dunham, Hugo A. Durantini Luca, Patrick Edwards, Nicolas Erasmus, Gayane Faye, Mactar Faye, Lucas Ezequiel Ferrario, Chelsea L. Ferrell, Tiffany J. Finley, Wesley C. Fraser, Alison J. Friedli, Julián Galvez Serna, Esteban A. Garcia-Migani, Anja Genade, Kai Getrost, Ricardo A. Gil-Hutton, German N. Gimeno, Eli Joseph Golub, Giovanni Francisco González Murillo, Michael D. Grusin, Sebastian Gurovich, William H. Hanna, Santiago M. Henn, P. C. Hinton, Paul J. Hughes, John David Josephs, Raul Joya, Joshua A. Kammer, Brian A. Keeney, John M. Keller, Emily A. Kramer, Stephen E. Levine, Carey M. Lisse, Amy J. Lovell, Jason A. Mackie, Stanislav Makarchuk, Luis E. Manzano, Salma Sylla Mbaye, Modou Mbaye, Raul Roberto Melia, Freddy Moreno, Sean K. Moss, Diene Ndaiye, Mapathe Ndiaye, Matthew J. Nelson, Catherine B. Olkin, Aart M. Olsen, Victor Jonathan Ospina Moreno, Jay M. Pasachoff, Mariana Belen Pereyra, Michael J. Person, Giovanni Pinzón, Eduardo Alejandro Pulver, Edwin A. Quintero, Jeffrey R. Regester, Aaron Caleb Resnick, Mauricio Reyes-Ruiz, Alex D. Rolfsmeier, Trina R. Ruhland, Julien Salmon, Pablo Santos-Sanz, Marcos Ariel Santucho, Diana Karina Sepúlveda Niño, Amanda A. Sickafoose, José S. Silva, Kelsi N. Singer, Joy N. Skipper, Stephen M. Slivan, Rose J. C. Smith, Julio C. Spagnotto, Andrew W. Stephens, Samuel D. Strabala, Francisco J. Tamayo, Henry B. Throop, Andrés David Torres Cañas, Labaly Toure, Alassane Traore, Constantine C. C. Tsang, Jake D. Turner, Santiago Vanegas, Roger Venable, John C. Wilson, Carlos A. Zuluaga, Jorge I. Zuluaga, (2020), Size and Shape Constraints of (486958) Arrokoth from Stellar Occultations, The Astronomical Journal
J. M. Bauer, A. K. Mainzer, E. A. Kramer, T. Grav, J. R. Masiero, Y. R. Fernandez, M. S. P. Kelley, S. Protopapa, T. Spahr, K. J. Meech, R. M. Cutri, D. Milewski, C. M. Lisse, E. L. Wright, (2020), NEOWISE CO Upper Limits of 2I/Borisov, The Astronomer's Telegram
J.R. Spencer, S.A. Stern, J.M. Moore, H.A. Weaver, K.N. Singer, C.B. Olkin, A.J. Verbiscer, W.B. McKinnon, J. Wm Parker, R.A. Beyer, J.T. Keane, T.R. Lauer, S.B. Porter, O.L. White, B.J. Buratti, M.R. El-Maarry, C.M. Lisse, A.H. Parker, H.B. Throop, S.J. Robbins, O.M. Umurhan, R.P. Binzel, D.T. Britt, M.W. Buie, A.F. Cheng, D.P. Cruikshank, H.A. Elliott, G.R. Gladstone, W.M. Grundy, M.E. Hill, M. Horanyi, D.E. Jennings, J.J. Kavelaars, I.R. Linscott, D.J. McComas, R.L. McNutt, S. Protopapa, D.C. Reuter, P.M. Schenk, M.R. Showalter, L.A. Young, A.M. Zangari, A.Y. Abedin, C.B. Beddingfield, S.D. Benecchi, E. Bernardoni, C.J. Bierson, D. Borncamp, V.J. Bray, A.L. Chaikin, R.D. Dhingra, C. Fuentes, T. Fuse, P.L. Gay, S.D.J. Gwyn, D.P. Hamilton, J.D. Hofgartner, M.J. Holman, A.D. Howard, C.J.A. Howett, H. Karoji, D.E. Kaufmann, M. Kinczyk, B.H. May, M. Mountain, M. Pätzold, J.M. Petit, M.R. Piquette, I.N. Reid, H.J. Reitsema, K.D. Runyon, S.S. Sheppard, J.A. Stansberry, T. Stryk, P. Tanga, D.J. Tholen, D.E. Trilling, L.H. Wasserman, (2020), The geology and geophysics of Kuiper Belt object (486958) Arrokoth, Science, 367, 6481
W.B. McKinnon, D.C. Richardson, J.C. Marohnic, J.T. Keane, W.M. Grundy, D.P. Hamilton, D. Nesvorný, O.M. Umurhan, T.R. Lauer, K.N. Singer, S.A. Stern, H.A. Weaver, J.R. Spencer, M.W. Buie, J.M. Moore, J.J. Kavelaars, C.M. Lisse, X. Mao, A.H. Parker, S.B. Porter, M.R. Showalter, C.B. Olkin, D.P. Cruikshank, H.A. Elliott, G.R. Gladstone, J.Wm. Parker, A.J. Verbiscer, L.A. Young, (2020), The solar nebula origin of (486958) Arrokoth, a primordial contact binary in the Kuiper Belt, Science, 367, 6481
Carey M. Lisse, Steven J. Desch, Cayman T. Unterborn, Stephen R. Kane, Patrick R. Young, Hilairy E. Hartnett, Natalie R. Hinkel, Sang-Heon Shim, Eric E. Mamajek, Noam R. Izenberg, (2020), A Geologically Robust Procedure for Observing Rocky Exoplanets to Ensure that Detection of Atmospheric Oxygen Is a Modern Earth-like Biosignature, The Astrophysical Journal
, (2020), On the Origin and Thermal Stability of Arrokoths and Plutos Ices, Icarus
Carey Lisse, James Bauer, Dale Cruikshank, Josh Emery, Yanga Fernández, Estela Fernández-Valenzuela, Michael Kelley, Adam McKay, William Reach, Yvonne Pendleton, Noemi Pinilla-Alonso, John Stansberry, Mark Sykes, David E. Trilling, Diane Wooden, David Harker, Robert Gehrz, Charles Woodward, (2020), Spitzer's Solar System studies of comets, centaurs and Kuiper belt objects, Nature Astronomy
David E. Trilling, Carey Lisse, Dale P. Cruikshank, Joshua P. Emery, Yanga Fernández, Leigh N. Fletcher, Douglas P. Hamilton, Heidi B. Hammel, Alan W. Harris, Michael Mueller, Glenn S. Orton, Yvonne J. Pendleton, William T. Reach, Naomi Rowe-Gurney, Michael Skrutskie, Anne Verbiscer, (2020), Spitzer's Solar System studies of asteroids, planets and the zodiacal cloud, Nature Astronomy
Bryce T. Bolin, Christoffer Fremling, Timothy R. Holt, Matthew J. Hankins, Tomás Ahumada, Shreya Anand, Varun Bhalerao, Kevin B. Burdge, Chris M. Copperwheat, Michael Coughlin, Kunal P. Deshmukh, Kishalay De, Mansi M. Kasliwal, Alessandro Morbidelli, Josiah N. Purdum, Robert Quimby, Dennis Bodewits, Chan-Kao Chang, Wing-Huen Ip, Chen-Yen Hsu, Russ R. Laher, Zhong-Yi Lin, Carey M. Lisse, Frank J. Masci, Chow-Choong Ngeow, Hanjie Tan, Chengxing Zhai, Rick Burruss, Richard Dekany, Alexandre Delacroix, Dmitry A. Duev, Matthew Graham, David Hale, Shrinivas R. Kulkarni, Thomas Kupfer, Ashish Mahabal, Przemyslaw J. Mróz, James D. Neill, Reed Riddle, Hector Rodriguez, Roger M. Smith, Maayane T. Soumagnac, Richard Walters, Lin Yan, Jeffry Zolkower, (2020), Characterization of Temporarily Captured Minimoon 2020 CD3 by Keck Time-resolved Spectrophotometry, The Astrophysical Journal
C. M. Lisse, L. A. Young, D. P. Cruikshank, S. A. Sandford, B. Schmitt, S. A. Stern, H. A. Weaver, O. Umurhan, Y. J. Pendleton, J. T. Keane, G. R. Gladstone, J. M. Parker, R. P. Binzel, A. M. Earle, M. Horanyi, M. El-Maarry, A. F. Cheng, J. M. Moore, W. B. McKinnon, W. M. Grundy, J. J. Kavelaars, I. R. Linscott, W. Lyra, B. L. Lewis, D. T. Britt, J. R. Spencer, C. B. Olkin, R. L. McNutt, H. A. Elliott, N. Dello-Russo, J. K. Steckloff, M. Neveu, O. Mousis, (2020), On the Origin and Thermal Stability of Arrokoths and Plutos Ices, arXiv e-prints
Bryce T. Bolin, Carey M. Lisse, (2020), Constraints on the spin-pole orientation, jet morphology, and rotation of interstellar comet 2I/Borisov with deep HST imaging, Monthly Notices of the Royal Astronomical Society
Bryce Bolin, Dennis Bodewits, Yanga Fernandez, Carey Michael Lisse, (2020), Determining the cause of activity of the first active Trojan, 2019 LD2, HST Proposal
Aidan Gibbs, Kevin Wagner, Daniel Apai, Attila Moór, Thayne Currie, Mickäel Bonnefoy, Maud Langlois, Carey Lisse, (2019), VLT/SPHERE Multiwavelength High-contrast Imaging of the HD 115600 Debris Disk: New Constraints on the Dust Geometry and the Presence of Young Giant Planets, The Astronomical Journal
Stuart J. Robbins, Ross A. Beyer, John R. Spencer, William M. Grundy, Oliver L. White, Kelsi N. Singer, Jeffrey M. Moore, Cristina M. Dalle Ore, William B. McKinnon, Carey M. Lisse, Kirby Runyon, Chloe B. Beddingfield, Paul Schenk, Orkan M. Umurhan, Dale P. Cruikshank, Tod R. Lauer, Veronica J. Bray, Richard P. Binzel, Marc W. Buie, Bonnie J. Buratti, Andrew F. Cheng, Ivan R. Linscott, Dennis C. Reuter, Mark R. Showalter, Leslie A. Young, Catherine B. Olkin, Kimberly S. Ennico, Harold A. Weaver, S. Alan Stern, (2019), Geologic Landforms and Chronostratigraphic History of Charon as Revealed by a Hemispheric Geologic Map, Journal of Geophysical Research: Planets ,
https://doi.org/10.1029/2018je005684
C. M. Lisse, A. P. Jackson, S. J. Wolk, B. T. Snios, S. J. Desch, C. Unterborn, R. I Patel, J. E. Owen, O. Panic, (2019), M-stars Are Fast and Neat and A-stars Are Slow and Messy at Late-stage Rocky Planet Formation, Research Notes of the AAS
A. R. Poppe, C. M. Lisse, M. Piquette, M. Zemcov, M. Horányi, D. James, J. R. Szalay, E. Bernardoni, S. A. Stern, (2019), Constraining the Solar System's Debris Disk with In Situ New Horizons Measurements from the Edgeworth–Kuiper Belt, The Astrophysical Journal
A. R. Poppe, C. M. Lisse, M. Piquette, M. Zemcov, M. Horányi, D. James, J. R. Szalay, E. Bernardoni, S. A. Stern, (2019), Erratum: "Constraining the Solar System's Debris Disk with In Situ New Horizons Measurements from the Edgeworth-Kuiper Belt" (2019, ApJL, 881, L12), The Astrophysical Journal
P.C. Brandt, R. McNutt, M.V. Paul, C.M. Lisse, K. Mandt, S.R. Vernon, E. Provornikova, K. Runyon, A. Rymer, G. Hallinan, R. Mewaldt, L. Alkalai, N. Arora, P. Liewer, S. Turyshev, M. Desai, M. Opher, E. Stone, G. Zank, L. Friedman, (2019), Humanity's first explicit step in reaching another star: The Interstellar Probe Mission, JBIS - Journal of the British Interplanetary Society, 72, 6, 202-212
Jason T. Wright, Erik Zackrisson, Casey Lisse, (2019), Technosignatures in the Thermal Infrared, arXiv e-prints
Oliver L. White, Jeffrey M. Moore, Alan D. Howard, William B. McKinnon, James T. Keane, Kelsi N. Singer, Tanguy Bertrand, Stuartj Robbins, Paul M. Schenk, Bernard Schmitt, Bonniej Buratti, S. Alan Stern, Kimberly Ennico, Cathy B. Olkin, Harold A. Weaver, Leslie A. Young, John R. Spencer, Ross A. Beyer, Marc W. Buie, Bonnie J. Buratti, Andrew F. Cheng, Dale P. Cruikshank, Cristina M. Dalle Ore, G. Randy Gladstone, William M. Grundy, Tod R. Lauer, Ivan R. Linscott, Francis Nimmo, Joel W. Parker, Simon B. Porter, Harold J. Reitsema, Dennis C. Reuter, James H. Roberts, Stuart J. Robbins, Mark R. Showalter, Darrel F. Strobel, Michael E. Summers, G. Len Tyler, Orkan M. Umurhan, Maria Banks, Olivier S. Barnouin, Veronica J. Bray, Brian Carcich, Andrew L. Chaikin, Carrie L. Chavez, Cindy A. Conrad, Douglas P. Hamilton, Carlyj A. Howett, Jason D. Hofgartner, Joshua A. Kammer, Carey M. Lisse, Annie Marcotte, Alex H. Parker, Kurt D. Retherford, Magda Saina, Kirby Runyon, Eric Schindhelm, John Stansberry, Andrew J. Steffl, Ted Stryk, Henry B. Throop, Constantine C. C. Tsang, Anne J. Verbiscer, Helene Winters, Amanda M. Zangari, Richard P. Binzel, Alissa M. Earle, New Horizons Geology Geophys, (2019), Washboard and fluted terrains on Pluto as evidence for ancient glaciation, Nature Astronomy, 3, 1, 62-68
New Horizons Ralph and LORRI Teams., New Horizons Surface Composition Science Theme Team., K. Ennico, Carey M Lisse, Lisse CM, T. R. Lauer, C. B. Olkin, Olkin CB, A. M. Zangari, J. M. Moore, J. J. Kavelaars, J. R. Spencer, Young LA, L. A. Young, H. A. Weaver, R. P. Binzel, R. A. Beyer, Bray VJ, V. J. Bray, Grundy WM, W. M. Grundy, P. M. Schenk, Schenk PM, S. J. Robbins, A. H. Parker, S. A. Stern, Stern SA, E. B. Bierhaus, S. Greenstreet, Gladman B, W. B. McKinnon, K. N. Singer, (2019), Impact craters on Pluto and Charon indicate a deficit of small Kuiper belt objects, Science
V. J. Bray, H. A. Weaver, K. Ennico, L. A. Young, C. B. Olkin, C. M. Dalle Ore, S. A. Stern, F. Scipioni, M. E. Summers, R. A. Beyer, J. T. Keane, K. D. Runyon, C. M. Lisse, B. Schmitt, W. M. Grundy, P. J. Boston, Y. J. Pendleton, C. K. Materese, D. P. Cruikshank, (2019), Prebiotic Chemistry of Pluto, Astrobiology
Kimberly Ennico, Richard J. Cartwright, G. Randall Gladstone, Stuart J. Robbins, Alissa M. Earle, Richard P. Binzel, Carey M. Lisse, John R. Spencer, Leslie A. Young, Harold A. Weaver, Catherine B. Olkin, S. Alan Stern, Tanguy Bertrand, Jason C. Cook, Cristina M. Dalle Ore, William M. Grundy, Kelsi N. Singer, Scott A. Sandford, William B. McKinnon, Jeffrey M. Moore, Isamu Matsuyama, Oliver L. White, Dimitra Atri, Kirby D. Runyon, James T. Keane, Bernard Schmitt, Ross A. Beyer, Orkan M. Umurhan, Dale P. Cruikshank, (2019), Recent cryovolcanism in Virgil Fossae on Pluto, Icarus
Carey M. Lisse, Andrew F. Cheng, Kelsi N. Singer, Kimberly Ennico-Smith, Leslie A. Young, S. Alan Stern, Joel Parker, Catherine B. Olkin, Alex H. Parker, Paul Helfenstein, Bonnie J. Buratti, David Tholen, Marc W. Buie, John R. Spencer, Harold A. Weaver, J. J. Kavelaars, Susan D. Benecchi, Simon Porter, Anne J. Verbiscer, (2019), Phase Curves from the Kuiper Belt: Photometric Properties of Distant Kuiper Belt Objects Observed by New Horizons, The Astronomical Journal
S. A. Stern, M. E. Summers, K. Ennico, L. A. Young, J. R. Spencer, M. R. Piquette, C. B. Olkin, A. Harch, D. Kaufmann, M. Horanyi, F. Bagenal, J. Kammer, S. Weidner, P. W. Valek, G. R. Gladstone, E. Fattig, H. A. Elliott, H. A. Weaver, D. G. Mitchell, C. M. Lisse, S. M. Krimigis, A. F. Cheng, R. B. Decker, S. Jaskulek, K. Nelson, D. Smith, M. Kusterer, J. Vandegriff, G. Romeo, J. Westlake, N. Salazar, G. B. Andrews, G. Clark, P. Delamere, N. P. Barnes, L. E. Brown, R. L. McNutt, R. C. Allen, M. E. Hill, P. Kollmann, (2019), Pluto's Interaction With Energetic Heliospheric Ions, Journal of Geophysical Research: Space Physics
T. H. Zurbuchen, A. M. Zangari, H. L. Wimters, S. P. Williams, K. E. Williams, B. G. Williams, K. E. Whittenburg, O. L. White, J. R. Wendel, G. E. Weigle Ii, S. E. Weidner, R. W. Webbert, M. A. Vincent, M. H. Versteeg, D. Velez, J. Van Eck, O. M. Umurhan, L. S. Turner, H. B. Throop, R. M. Tedford, H. W. Taylor, A. Taylor, M. B. Tapley, M. E. Summers, J. M. Stuart, T. Stryk, M. M. Stothoff, D. F. Strobel, A. J. Steffi, J. A. Stansberry, D. R. Stanbridge, E. W. Stahlheber, K. N. Singer, M. Simon, M. R. Showalter, R. G. Shelton, R. L. Sepan, F. Scipioni, D. C. Schurr, D. J. Schultz, B. Schmitt, W. R. Schlei, J. R. Scherrer, P. M. Schenk, M. J. Salinas, M. M. Saina, M. G. Ryschkewitsch, K. D. Runyon, P. E. Rosendal, D. M. Rose, G. D. Rogers, D. J. Rodgers, S. J. Robbins, M. A. Ritterbush, J. E. Riedel, D. C. Richardson, D. C. Reuter, H. J. Reitsema, A. L. Regiec, J. A. Redfern, E. Quirico, S. Protopapa, S. B. Porter, M. R. Piquette, J. P. Pineau, F. J. Pelletier, J. Y. Pelgrift, M. Patzold, A. H. Parker, G. K. Oxton, W. M. Owen, A. C. Ocampo, J. I. Nunez, H. D. Nguyen, D. S. Nelson, T. S. Mehoke, D. S. Mehoke, R. L. MeNutt, D. J. McComas, B. H. May, N. P. Martin, V. A. Mallder, D. M. Mages, A. W. Lunsford, C. M. Lisse, I. R. Linscott, E. J. Lessac-Chenen, J. E. Lee, G. B. Lawrence, T. R. Lauer, M. S. Lahr, D. Y. Kusnierkiewicz, G. L. Kruizinga, S. M. Krimigis, P. Kolmnann, M. C. Kochte, M. Kinczyk, G. P. Keleher, J. T. Keane, J. J. Kavelaars, D. E. Kaufmann, D. J. Katz, H. K. Kang, M. R. Jones, J. R. Jensen, D. E. Jennings, S. E. Jaskulek, C. J. A. Howett, A. D. Howard, A. Hosadurga, M. Horanyi, M. E. Holdridge, J. D. Hofgartner, T. A. Hill, M. E. Hill, C. B. Hersman, J. Hayes, H. M. Hart, K. A. Harmon, A. Harch, J. J. Hanley, S. A. Hamilton, D. P. Hamilton, D. W. Hals, M. Hahn, Y. Guo, G. A. Griffith, J. L. Green, L. S. Glaze, L. Gabasova, J. M. Freeze, G. H. Fountain, M. N. Fosbury, W. M. Folkner, J. Fischetti, J. Firer, T. J. Finley, C. L. Ferrell, E. D. Fattig, C. J. Ercol, B. L. Enke, C. Engelbrecht, M. R. El-Maarry, J. Eisig, A. F. Egan, A. M. Earle, G. F. Dunn, R. D. Dhingra, P. Dharmavaram, C. C. Deboy, C. M. Dalle Ore, O. S. Custodio, S. B. Cooper, J. C. Cook, C. A. Conrad, M. P. Conner, S. J. Conard, E. J. Colwell, A. F. Cheng, C. L. Chavez, A. L. Chaikin, B. Careich, S. S. Bushman, L. M. Burke, B. J. Buratti, M. W. Buie, M. R. Buckley, L. E. Brown, D. T. Britt, V. J. Bray, A. F. Bowman, D. R. Boone, M. K. Bird, E. M. Birath, R. P. Binzel, C. J. Bierson, S. Bhaskaran, R. A. Beyer, E. Bernardoni, S. D. Benecchi, K. B. Beisser, N. Behrooz, C. B. Beddingfield, K. E. Bechtold, J. A. Bauman, B. A. Bauer, M. E. Banks, F. Bagenal, J. P. Andrews, T. Andert, J. M. Albers, D. A. Aguilar, L. A. Young, A. J. Verbiscer, J. Wm. Parker, W. B. McKinnon, H. A. Elliott, D. P. Cruikshank, J. M. Moore, W. M. Grundy, G. R. Gladstone, C. B. Olkin, J. R. Spencer, H. A. Weaver, S. A. Stern, (2019), Initial results from the New Horizons exploration of 2014 MU69, a small Kuiper Belt object, Science
J. R. Szalay, M. E. Summers, D. F. Strobel, I. R. Linscott, K. Ennico, L. A. Young, S. A. Stern, A. J. Steffl, J. R. Spencer, M. R. Piquette, C. B. Olkin, D. Kaufmann, J. A. Kammer, M. Horanyi, F. Bagenal, S. Weidner, P. W. Valek, G. R. Gladstone, E. Fattig, H. A. Elliott, P. Delamere, H. A. Weaver, D. G. Mitchell, C. M. Lisse, S. M. Krimigis, A. F. Cheng, R. Decker, S. Jaskulek, D. Smith, M. Kusterer, J. Vandegriff, G. Romeo, J. Westlake, N. Salazar, B. Andrews, G. Clark, R. C. Allen, L. E. Brown, R. L. McNutt, M. E. Hill, Peter Kollmann, (2019), Suprathermal Ions in the Outer Heliosphere, The Astrophysical Journal Supplement Series
S. J. Robbins, C. B. Olkin, K. Ennico, C. M. Lisse, R. A. Beyer, A. Cheng, L. A. Young, C. J. A. Howett, H. A. Weaver, S. A. Stern, W. M. Grundy, T. R. Lauer, J. D. Hofgartner, M. Abgarian, A. J. Verbiscer, J. H. Hillier, M. D. Hicks, B. J. Buratti, (2019), New Horizons Photometry of Pluto's Moon Charon, Astrophysical Journal Letters
P.C. Brandt, R.L. McNutt, K.E. Mandt, E.A. Provornikova, K. Runyon, C.M. Lisse, M. Zemcov, C.A. Beichman, A.M. Rymer, R.F. Wimmer-Schweingruber, A. Poppe, J. Szalay, V. Sterken, M. Opher, M. Blanc, (2019), Interstellar probe: Cross-divisional science enabled by the first deliberate step in to the galaxy, Proceedings of the International Astronautical Congress, IAC, 2019-October
Bryce Bolin, Dennis Bodewits, Yanga Fernandez, Carey Michael Lisse, (2019), Constraining the coma volatile content of interstellar comet 2I/Borisov, HST Proposal
Eva H. L. Bodman, Jason T. Wright, Steven J. Desch, Carey M. Lisse, (2018), Inferring the Composition of Disintegrating Planet Interiors from Dust Tails with Future James Webb Space Telescope Observations, The Astronomical Journal
David E. Trilling, Michael Mommert, Joseph L. Hora, Davide Farnocchia, Paul Chodas, Jon Giorgini, Howard A. Smith, Sean Carey, Carey M. Lisse, Michael Werner, Andrew McNeill, Steven R. Chesley, Joshua P. Emery, Giovanni Fazio, Yanga R. Fernandez, Alan Harris, Massimo Marengo, Michael Mueller, Alissa Roegge, Nathan Smith, H. A. Weaver, Karen Meech, Marco Micheli, (2018), Spitzer Observations of Interstellar Object 1I/'Oumuamua, The Astronomical Journal
Carey M. Lisse, (2018), Michael Francis A'Hearn OBITUARIES, Physics Today, 71, 1, 61-62
Tabetha. S. Boyajian, Roi Alonso, Alex Ammerman, David Armstrong, A. Asensio Ramos, K. Barkaoui, Thomas G. Beatty, Z. Benkhaldoun, Paul Benni, Rory O. Bentley, Andrei Berdyugin, Svetlana Berdyugina, Serge Bergeron, Allyson Bieryla, Michaela G. Blain, Alicia Capetillo Blanco, Eva H. L. Bodman, Anne Boucher, Mark Bradley, Stephen M. Brincat, Thomas G. Brink, John Briol, David J. A. Brown, J. Budaj, A. Burdanov, B. Cale, Miguel Aznar Carbo, R. Castillo Garcia, Wendy J. Clark, Geoffrey C. Clayton, James L. Clem, Phillip H. Coker, Evan M. Cook, Chris M. Copperwheat, J. L. Curtis, R. M. Cutri, B. Cseh, C. H. Cynamon, Alex J. Daniels, James R. A. Davenport, Hans J. Deeg, Roberto De Lorenzo, Thomas De Jaeger, Jean-Bruno Desrosiers, John Dolan, D. J. Dowhos, Franky Dubois, R. Durkee, Shawn Dvorak, Lynn Easley, N. Edwards, Tyler G. Ellis, Emery Erdelyi, Steve Ertel, Rafael. G. Farfan, J. Farihi, Alexei V. Filippenko, Emma Foxell, Davide Gandolfi, Faustino Garcia, F. Giddens, M. Gillon, Juan-Luis Gonzalez-Carballo, C. Gonzalez-Fernandez, J. I. Gonzalez Hernandez, Keith A. Graham, Kenton A. Greene, J. Gregorio, Na'ama Hallakoun, Otto Hanyecz, G. R. Harp, Gregory W. Henry, E. Herrero, Caleb F. Hildbold, D. Hinzel, G. Holgado, Bernadett Ignacz, Ilya Ilyin, Valentin D. Ivanov, E. Jehin, Helen E. Jermak, Steve Johnston, S. Kafka, Csilla Kalup, Emmanuel Kardasis, Shai Kaspi, Grant M. Kennedy, F. Kiefer, C. L. Kielty, Dennis Kessler, H. Kiiskinen, T. L. Killestein, Ronald A. King, V. Kollar, H. Korhonen, C. Kotnik, Reka Konyves-Toth, Levente Kriskovics, Nathan Krumm, Vadim Krushinsky, E. Kundra, Francois-Rene Lachapelle, D. LaCourse, P. Lake, Kristine Lam, Gavin P. Lamb, Dave Lane, Marie Wingyee Lau, Pablo Lewin, Chris Lintott, Carey Lisse, Ludwig Logie, Nicolas Longeard, M. Lopez Villanueva, E. Whit Ludington, A. Mainzer, Lison Malo, Chris Maloney, A. Mann, A. Mantero, Massimo Marengo, Jon Marchant, M. J. Martinez Gonzalez, Joseph R. Masiero, Jon C. Mauerhan, James McCormac, Aaron McNeely, Huan Y. A. Meng, Mike Miller, Lawrence A. Molnar, J. C. Morales, Brett M. Morris, Matthew W. Muterspaugh, David Nespral, C. R. Nugent, Katherine M. Nugent, A. Odasso, Derek O'Keeffe, A. Oksanen, John M. O'Meara, Andras Ordasi, Hugh Osborn, John J. Ott, J. R. Parks, Diego Rodriguez Perez, Vance Petriew, R. Pickard, Andras Pal, P. Plavchan, Don Pollacco, F. Pozo Nunez, F. J. Pozuelos, Steve Rau, Seth Redfield, Howard Relles, Ignasi Ribas, Jon Richards, Joonas L. O. Saario, Emily J. Safron, J. Martin Sallai, Krisztian Sarneczky, Bradley E. Schaefer, Clea F. Schumer, Madison Schwartzendruber, Michael H. Siegel, Andrew P. V. Siemion, Brooke D. Simmons, Joshua D. Simon, S. Simon-Diaz, Michael L. Sitko, Hector Socas-Navarro, A. Sodor, Donn Starkey, Iain A. Steele, Geoff Stone, Klaus G. Strassmeier, R. A. Street, Tricia Sullivan, J. Suomela, J. J. Swift, Gyula M. Szabo, Robert Szabo, Robert Szakats, Tamas Szalai, Angelle M. Tanner, B. Toledo-Padron, Tamas Tordai, Amaury H. M. J. Triaud, Jake D. Turner, Joseph H. Ulowetz, Marian Urbanik, Siegfried Vanaverbeke, Andrew Vanderburg, Krisztian Vida, Brad P. Vietje, Jozsef Vinko, K. Von Braun, Elizabeth O. Waagen, Dan Walsh, Christopher A. Watson, R. C. Weir, Klaus Wenzel, C. Westendorp Plaza, Michael W. Williamson, Jason T. Wright, M. C. Wyatt, WeiKang Zheng, Gabriella Zsidi, (2018), The First Post-Kepler Brightness Dips of KIC 8462852, Astrophysical Journal Letters, 853, 1
Phillip M. Korngut, James J. Bock, Rachel Akeson, Matthew Ashby, Lindsey Bleem, Justin Boland, Douglas Bolton, Samuel Bradford, David Braun, Sean Bryan, Peter Capak, Tzu-Ching Chang, Andrew Coffey, Asantha Cooray, Brendan Crill, Olivier Dore, Tim Eifler, Chang Feng, Salman Habib, Katrin Heitmann, Shoubaneh Hemmati, Christopher Hirata, Woong-Seob Jeong, Minjin Kim, J. Davy Kirkpatrick, Theresa Kowalkowski, Elisabeth Krause, Carey Lisse, Philip Mauskopf, Daniel Masters, James McGuire, Gary Melnick, Hien Nguyen, Hooshang Nayyeri, Karin Oberg, Roland dePutter, William Purcell, Jennifer Rocca, Marcus Runyan, Karin Sandstrom, Roger Smith, Yong-Seon Song, Nathaniel Stickley, Jeremy Stober, Sara Susca, Harry Teplitz, Volker Tolls, Stephen Unwin, Michael Werner, Rogier Windhorst, Michael Zemcov, (2018), SPHEREx: an all-sky NIR spectral survey, Space Telescopes and Instrumentation 2018: Optical, Infrared, and Millimeter Wave, 10698
Zachary C. Long, Eiji Akiyama, Michael Sitko, Rachel B. Fernandes, Korash Assani, Carol A. Grady, Michel Cure, William C. Danchi, Ruobing Dong, Misato Fukagawa, Yasuhiro Hasegawa, Jun Hashimoto, Thomas Henning, Shu-Ichiro Inutsuka, Stefan Kraus, Jungmi Kwon, Carey M. Lisse, Hauyu Baobabu Liu, Satoshi Mayama, Takayuki Muto, Takao Nakagawa, Michihiro Takami, Motohide Tamura, Thayne Currie, John P. Wisniewski, Yi Yang, (2018), Differences in the Gas and Dust Distribution in the Transitional Disk of a Sun-like Young Star, PDS 70, Astrophysical Journal, 858, 2
Jeffrey M. Moore, William B. McKinnon, Dale P. Cruikshank, G. Randall Gladstone, John R. Spencer, S. Alan Stern, Harold A. Weaver, Kelsi N. Singer, Mark R. Showalter, William M. Grundy, Ross A. Beyer, Oliver L. White, Richard P. Binzel, Marc W. Buie, Bonnie J. Buratti, Andrew F. Cheng, Carly Howett, Cathy B. Olkin, Alex H. Parker, Simon B. Porter, Paul M. Schenk, Henry B. Throop, Anne J. Verbiscer, Leslie A. Young, Susan D. Benecchi, Veronica J. Bray, Carrie L. Chavez, Rajani D. Dhingra, Alan D. Howard, Tod R. Lauer, C. M. Lisse, Stuart J. Robbins, Kirby D. Runyon, Orkan M. Umurhan, (2018), Great Expectations: Plans and Predictions for New Horizons Encounter With Kuiper Belt Object 2014 MU69 ("Ultima Thule"), Geophysical Research Letters, 45, 16, 8111-8120
Michael Zemcov, Iair Arcavi, Richard Arendt, Etienne Bachelet, Ranga Ram Chary, Asantha Cooray, Diana Dragomir, Richard Conn Henry, Carey Lisse, Shuji Matsuura, Jayant Murthy, Chi Nguyen, Andrew R. Poppe, Rachel Street, Michael Werner, (2018), Astrophysics with New Horizons: Making the Most of a Generational Opportunity, Publications of the Astronomical Society of the Pacific, 130, 993
S. D. Benecchi, C. M. Lisse, E. L. Ryan, R. P. Binzel, M. E. Schwamb, L. A. Young, A. J. Verbiscer, (2018), K2 precision lightcurve: Twelve days in the Pluto-Charon system, Icarus, 314, 265-273
W. M. Grundy, T. Bertrand, R. P. Binzel, M. W. Buie, B. J. Buratti, A. F. Cheng, J. C. Cook, D. P. Cruikshank, S. L. Devins, C. M. Dalle Ore, A. M. Earle, K. Ennico, F. Forget, P. Gao, G. R. Gladstone, C. J. A. Howett, D. E. Jennings, J. A. Kammer, T. R. Lauer, I. R. Linscott, C. M. Lisse, A. W. Lunsford, W. B. McKinnon, C. B. Olkin, A. H. Parker, S. Protopapa, E. Quirico, D. C. Reuter, B. Schmitt, K. N. Singer, J. A. Spencer, S. A. Stern, D. F. Strobel, M. E. Summers, H. A. Weave, G. E. Weigle, M. L. Wong, E. F. Young, L. A. Young, X. Zhang, (2018), Pluto's haze as a surface material, Icarus, 314, 232-245
Geraint H. Jones, Matthew M. Knight, Karl Battams, Daniel C. Boice, John Brown, Silvio Giordano, John Raymond, Colin Snodgrass, Jordan K. Steckloff, Paul Weissman, Alan Fitzsimmons, Carey Lisse, Cyrielle Opitom, Kimberley S. Birkett, Maciej Bzowski, Alice Decock, Ingrid Mann, Yudish Ramanjooloo, Patrick McCauley, (2018), The Science of Sungrazers, Sunskirters, and Other Near-Sun Comets, Space Science Reviews, 214, 1
Geraint H. Jones, Jessica Agarwal, Neil Bowles, Mark Burchell, Andrew J. Coates, Alan Fitzsimmons, Amara Graps, Henry H. Hsieh, Carey M. Lisse, Stephen C. Lowry, Adam Masters, Colin Snodgrass, Cecilia Tubiana, (2018), The proposed Caroline ESA M3 mission to a Main Belt Comet, Advances in Space Research, 62, 8, 1921-1946
C.M. Lisse, Jr. R.L. McNutt, S.J. Wolk, F. Bagenal, S.A. Stern, G.R. Gladstone, T.E. Cravens, M.E. Hill, P. Kollmann, H.A. Weaver, D.F. Strobel, H.A. Elliott, D.J. McComas, R.P. Binzel, B.T. Snios, A. Bhardwaj, A. Chutjian, L.A. Young, C.B. Olkin, K.A. Ennico, (2017), The puzzling detection of x-rays from Pluto by Chandra, Icarus , 287, 103--109,
https://doi.org/10.1016/j.icarus.2016.07.008
C. M. Lisse, D. J. Christian, S. J. Wolk, H. M. Günther, C. H. Chen, C. A. Grady, (2017), CHANDRA CHARACTERIZATION OF X-RAY EMISSION IN THE YOUNG F-STAR BINARY SYSTEM HD 113766, The Astronomical Journal
C. M. Lisse, M. L. Sitko, R. W. Russell, M. Marengo, T. Currie, C. Melis, T. Mittal, I. Song, (2017), Spectral Evidence for an Inner Carbon-rich Circumstellar Belt in the Young HD 36546 A-star System, The Astrophysical Journal , 840, 2, L20,
https://doi.org/10.3847/2041-8213/aa6ea3
C. M. Lisse, M. L. Sitko, M. Marengo, Jr. R. J. Vervack, Y. R. Fernandez, T. Mittal, C. H. Chen, (2017), Infrared Spectroscopy of HR 4796A's Bright Outer Cometary Ring + Tenuous Inner Hot Dust Cloud, The Astronomical Journal
R.P. Binzel, A.M. Earle, M.W. Buie, L.A. Young, S.A. Stern, C.B. Olkin, K. Ennico, J.M. Moore, W. Grundy, H.A. Weaver, C.M. Lisse, T.R. Lauer, (2017), Climate zones on Pluto and Charon, Icarus, 287, 30-36
S. Marino, M.C. Wyatt, O. Panić, L. Matrà, G.M. Kennedy, A. Bonsor, Q. Kral, W.R.F. Dent, G. Duchene, D. Wilner, C.M. Lisse, J.-F. Lestrade, B. Matthews, (2017), ALMA observations of the ? Corvi debris disc: Inward scattering of CO-rich exocomets by a chain of 3-30 M? planets?, Monthly Notices of the Royal Astronomical Society, 465, 3, 2595-2615
R.A. Arneson, R.D. Gehrz, C.E. Woodward, L.A. Helton, D. Shenoy, A. Evans, L.D. Keller, K.H. Hinkle, M. Jura, T. Lebzelter, C.M. Lisse, M.T. Rushton, J. Mizrachi, (2017), A SOFIA FORCAST Grism study of the mineralogy of dust in the winds of proto-planetary nebulae: Rv tauri stars and srd variables, Astrophysical Journal, 843, 1
Bryce T. Bolin, Harold A. Weaver, Yanga R. Fernandez, Carey M. Lisse, Daniela Huppenkothen, R. Lynne Jones, Mario Jurić, Joachim Moeyens, Charles A. Schambeau, Colin. T. Slater, Željko Ivezić, Andrew J. Connolly, (2017), APO Time-resolved Color Photometry of Highly Elongated Interstellar Object 1I/`Oumuamua, The Astrophysical Journal , 852, 1, L2,
https://doi.org/10.3847/2041-8213/aaa0c9
A.F. Cheng, C.A. Hibbitts, R. Espiritu, R. McMichael, Z. Fletcher, P. Bernasconi, J.D. Adams, C.M. Lisse, M.L. Sitko, R. Fernandes, E.F. Young, T. Kremic, (2017), Stratospheric balloon observations of comets C/2013 A1 (Siding Spring), C/2014 E2 (Jacques), and Ceres, Icarus, 281, 404-416
M. Zemcov, P. Immel, C. Nguyen, A. Cooray, C.M. Lisse, A.R. Poppe, (2017), Measurement of the cosmic optical background using the long range reconnaissance imager on New Horizons, Nature Communications, 8
A.F. Cheng, M.E. Summers, G.R. Gladstone, D.F. Strobel, L.A. Young, P. Lavvas, J.A. Kammer, C.M. Lisse, A.H. Parker, E.F. Young, S.A. Stern, H.A. Weaver, C.B. Olkin, K. Ennico, (2017), Haze in Pluto's atmosphere, Icarus, 290, 112-133
F. Nimmo, O. Umurhan, C.M. Lisse, C.J. Bierson, T.R. Lauer, M.W. Buie, H.B. Throop, J.A. Kammer, J.H. Roberts, W.B. McKinnon, A.M. Zangari, J.M. Moore, S.A. Stern, L.A. Young, H.A. Weaver, C.B. Olkin, K. Ennico, (2017), Mean radius and shape of Pluto and Charon from New Horizons images, Icarus, 287, 12-29
J.M. Bauer, T. Grav, Y.R. Fernández, A.K. Mainzer, E.A. Kramer, J.R. Masiero, T. Spahr, C.R. Nugent, R.A. Stevenson, K.J. Meech, R.M. Cutri, C.M. Lisse, R. Walker, J.W. Dailey, J. Rosser, P. Krings, K. Ruecker, E.L. Wright, (2017), Debiasing the NEOWISE cryogenic mission comet populations, Astronomical Journal, 154, 2
B.J. Buratti, J.D. Hofgartner, M.D. Hicks, H.A. Weaver, S.A. Stern, T. Momary, J.A. Mosher, R.A. Beyer, A.J. Verbiscer, A.M. Zangari, L.A. Young, C.M. Lisse, K. Singer, A. Cheng, W. Grundy, K. Ennico, C.B. Olkin, (2017), Global albedos of Pluto and Charon from LORRI New Horizons observations, Icarus, 287, 207-217
Sigfried Vanaverbeke, Steve Rau, Ludwig Logie, C. M. Lisse, Tabetha Boyajian, Mark Wyatt, Nicolas Trueba, Kate Su, Michael Siegel, Massimo Marengo, Grant Kennedy, Franky Dubois, George Rieke, Huan Y. A. Meng, (2017), Extinction and the Dimming of KIC 8462852, The Astrophysical Journal
B. Snios, V. Kharchenko, C.M. Lisse, S.J. Wolk, K. Dennerl, M.R. Combi, (2016), CHANDRA OBSERVATIONS of COMETS C/2012 S1 (ISON) and C/2011 L4 (PanSTARRS), Astrophysical Journal, 818, 2
T. L. Wilson, R. Nilsson, C. H. Chen, C. M. Lisse, M. Moerchen, H.-U. Käufl, A. Banzatti, (2016), CONSTRAINTS ON THE PRESENCE OF SiO GAS IN THE DEBRIS DISK OF HD 172555, The Astrophysical Journal
William B. McKinnon, Francis Nimmo, Teresa Wong, Paul M. Schenk, Oliver L. White, J. H. Roberts, J. M. Moore, J. R. Spencer, A. D. Howard, O. M. Umurhan, S. A. Stern, H. A. Weaver, C. B. Olkin, L. A. Young, K. E. Smith, New Horizons Geology Geophys, (2016), Convection in a volatile nitrogen-ice-rich layer drives Pluto's geological vigour, Nature, 534, 7605, 82-+
A.J. McKay, M.S.P. Kelley, A.L. Cochran, D. Bodewits, M.A. DiSanti, N.D. Russo, C.M. Lisse, (2016), The CO2 abundance in Comets C/2012 K1 (PanSTARRS), C/2012 K5 (LINEAR), and 290P/J"ager as measured with Spitzer, Icarus, 266, 249-260
N. Dello Russo, R.J. Vervack, H. Kawakita, A. Cochran, A.J. McKay, W.M. Harris, H.A. Weaver, C.M. Lisse, M.A. DiSanti, H. Kobayashi, N. Biver, D. Bockelée-Morvan, J. Crovisier, C. Opitom, E. Jehin, (2016), The compositional evolution of C/2012 S1 (ISON) from ground-based high-resolution infrared spectroscopy as part of a worldwide observing campaign, Icarus, 266, 152-172
N. Dello Russo, R. J. Vervack, H. Kawakita, A. Cochran, A. J. McKay, W. M. Harris, H. A. Weaver, C. M. Lisse, M. A. DiSanti, H. Kobayashi, N. Biver, D. Bockelee-Morvan, J. Crovisier, C. Opitom, E. Jehin, (2016), The compositional evolution of C/2012 S1 (ISON) from ground-based high-resolution infrared spectroscopy as part of a worldwide observing campaign, Icarus, 266, 152-172
J.M. Moore, W.B. McKinnon, J.R. Spencer, A.D. Howard, P.M. Schenk, R.A. Beyer, F. Nimmo, K.N. Singer, O.M. Umurhan, O.L. White, S.A. Stern, K. Ennico, C.B. Olkin, H.A. Weaver, L.A. Young, R.P. Binzel, M.W. Buie, B.J. Buratti, A.F. Cheng, D.P. Cruikshank, W.M. Grundy, I.R. Linscott, H.J. Reitsema, D.C. Reuter, M.R. Showalter, V.J. Bray, C.L. Chavez, C.J.A. Howett, T.R. Lauer, C.M. Lisse, A.H. Parker, S.B. Porter, S.J. Robbins, K. Runyon, T. Stryk, H.B. Throop, C.C.C. Tsang, A.J. Verbiscer, A.M. Zangari, A.L. Chaikin, D.E. Wilhelms, (2016), The geology of Pluto and Charon through the eyes of New Horizons, Science, 351, 6279, 1284-1293
G.R. Gladstone, S.A. Stern, K. Ennico, C.B. Olkin, H.A. Weaver, L.A. Young, M.E. Summers, D.F. Strobel, D.P. Hinson, J.A. Kammer, A.H. Parker, A.J. Steffl, I.R. Linscott, J.W. Parker, A.F. Cheng, D.C. Slater, M.H. Versteeg, T.K. Greathouse, K.D. Retherford, H. Throop, N.J. Cunningham, W.W. Woods, K.N. Singer, C.C.C. Tsang, E. Schindhelm, C.M. Lisse, M.L. Wong, Y.L. Yung, X. Zhu, W. Curdt, P. Lavvas, E.F. Young, G.L. Tyler, (2016), The atmosphere of Pluto as observed by New Horizons, Science, 351, 6279
F. Bagenal, M. Horányi, D.J. McComas, R.L. McNutt, H.A. Elliott, M.E. Hill, L.E. Brown, P.A. Delamere, P. Kollmann, S.M. Krimigis, M. Kusterer, C.M. Lisse, D.G. Mitchell, M. Piquette, A.R. Poppe, D.F. Strobel, J.R. Szalay, P. Valek, J. Vandegriff, S. Weidner, E.J. Zirnstein, S.A. Stern, K. Ennico, C.B. Olkin, H.A. Weaver, L.A. Young, (2016), Pluto's interaction with its space environment: Solar wind, energetic particles, and dust, Science, 351, 6279
H.A. Weaver, M.W. Buie, B.J. Buratti, W.M. Grundy, T.R. Lauer, C.B. Olkin, A.H. Parker, S.B. Porter, M.R. Showalter, J.R. Spencer, S.A. Stern, A.J. Verbiscer, W.B. McKinnon, J.M. Moore, S.J. Robbins, P. Schenk, K.N. Singer, O.S. Barnouin, A.F. Cheng, C.M. Ernst, C.M. Lisse, D.E. Jennings, A.W. Lunsford, D.C. Reuter, D.P. Hamilton, D.E. Kaufmann, K. Ennico, L.A. Young, R.A. Beyer, R.P. Binzel, V.J. Bray, A.L. Chaikin, J.C. Cook, D.P. Cruikshank, C.M. Dalle Ore, A.M. Earle, G.R. Gladstone, C.J.A. Howett, I.R. Linscott, F. Nimmo, J.Wm. Parker, S. Philippe, S. Protopapa, H.J. Reitsema, B. Schmitt, T. Stryk, M.E. Summers, C.C.C. Tsang, H.H.B. Throop, O.L. White, A.M. Zangari, (2016), The small satellites of Pluto as observed by New Horizons, Science, 351, 6279
J.-Y. Li, N.H. Samarasinha, M.S.P. Kelley, T.L. Farnham, D. Bodewits, C.M. Lisse, M.J. Mutchler, M.F. A'Hearn, W.A. Delamere, (2016), SEASONAL EVOLUTION on the NUCLEUS of COMET C/2013 A1 (SIDING SPRING), Astrophysical Journal Letters, 817, 2
W.M. Grundy, D.P. Cruikshank, G.R. Gladstone, C.J.A. Howett, T.R. Lauer, J.R. Spencer, M.E. Summers, M.W. Buie, A.M. Earle, K. Ennico, J.Wm. Parker, S.B. Porter, K.N. Singer, S.A. Stern, A.J. Verbiscer, R.A. Beyer, R.P. Binzel, B.J. Buratti, J.C. Cook, C.M. Dalle Ore, C.B. Olkin, A.H. Parker, S. Protopapa, E. Quirico, K.D. Retherford, S.J. Robbins, B. Schmitt, J.A. Stansberry, O.M. Umurhan, H.A. Weaver, L.A. Young, A.M. Zangari, V.J. Bray, A.F. Cheng, W.B. McKinnon, R.L. McNutt, J.M. Moore, F. Nimmo, D.C. Reuter, P.M. Schenk, F. Bagenal, T. Andert, O. Barnouin, M. Bird, M. Brozović, H.A. Elliott, T.K. Greathouse, M. Hahn, D.P. Hamilton, M.E. Hill, D.P. Hinson, J. Hofgartner, M. Horányi, A.D. Howard, D.E. Jennings, J.A. Kammer, P. Kollmann, P. Lavvas, I.R. Linscott, C.M. Lisse, A.W. Lunsford, D.J. McComas, M. Mutchler, J.I. Nunez, M. Paetzold, S. Philippe, M. Piquette, H.J. Reitsema, J.H. Roberts, K. Runyon, E. Schindhelm, M.R. Showalter, A.J. Steffl, D.F. Strobel, T. Stryk, J.R. Szalay, H.B. Throop, C.C.C. Tsang, G.L. Tyler, M.H. Versteeg, G.E. Weigle, O.L. White, W.W. Woods, E.F. Young, (2016), The formation of Charon's red poles from seasonally cold-trapped volatiles, Nature, 539, 7627, 65-68
F. Nimmo, D. P. Hamilton, W. B. . McKinnon, P. M. Schenk, R. P. Binzel, C. J. Bierson, R. A. Beyer, J. M. Moore, S. A. Stern, H. A. Weaver, C. B. Olkin, L. A. Young, K. E. Smith, New Horizons Geology Geophys, (2016), Reorientation of Sputnik Planitia implies a subsurface ocean on Pluto, Nature, 540, 7631, 94-+
F. Bagenal, P.A. Delamere, H.A. Elliott, M.E. Hill, C.M. Lisse, D.J. McComas, R.L. McNutt Jr., J.D. Richardson, C.W. Smith, D.F. Strobel, (2015), Solar wind at 33 AU: Setting bounds on the Pluto interaction for New Horizons, Journal of Geophysical Research E: Planets, 120, 9, 1497-1511
C.A. Schambeau, Y.R. Fernández, C.M. Lisse, N. Samarasinha, L.M. Woodney, (2015), A new analysis of Spitzer observations of Comet 29P/Schwassmann-Wachmann 1, Icarus, 260, 60-72
J.K. Steckloff, B.C. Johnson, T. Bowling, H. Jay Melosh, D. Minton, C.M. Lisse, K. Battams, (2015), Dynamic sublimation pressure and the catastrophic breakup of Comet ISON, Icarus, 258, 430-437
H. Jang-Condell, C.H. Chen, T. Mittal, P. Manoj, D. Watson, C.M. Lisse, E. Nesvold, M. Kuchner, (2015), SPITZER IRS SPECTRA of DEBRIS DISKS in the SCORPIUS-CENTAURUS OB ASSOCIATION, Astrophysical Journal, 808, 2
N.-E. Raouafi, C.M. Lisse, G. Stenborg, G.H. Jones, C.A. Schmidt, (2015), Dynamics of HVECs emitted from comet C/2011 L4 as observed by STEREO, Journal of Geophysical Research A: Space Physics, 120, 7, 5329-5340
T. Currie, C.M. Lisse, M. Kuchner, N. Madhusudhan, S.J. Kenyon, C. Thalmann, J. Carson, J. Debes, (2015), DIRECT IMAGING AND SPECTROSCOPY OF A YOUNG EXTRASOLAR KUIPER BELT IN THE NEAREST OB ASSOCIATION, Astrophysical Journal Letters, 807, 1
M.S.P. Kelley, D.J. Lindler, D. Bodewits, M.F. A'Hearn, C.M. Lisse, L. Kolokolova, J. Kissel, B. Hermalyn, (2015), Erratum to "A distribution of large particles in the coma of Comet 103P/Hartley 2" [Icarus 222 (2013) 634-652], Icarus, 262, 187-189
C. Lisse, (2015), Comet siding spring, up close and personal: Observations during a close fl yby of Mars shed light on a little-understood group of comets, Science, 350, 6258, 277-278
C.M. Lisse, M.L. Sitko, M. Marengo, (2015), IRTF/SPEX OBSERVATIONS of the UNUSUAL KEPLER LIGHT CURVE SYSTEM KIC 8462852, Astrophysical Journal Letters, 815, 2
E. Zubko, G. Videen, D.C. Hines, Y. Shkuratov, V. Kaydash, K. Muinonen, M.M. Knight, M.L. Sitko, C.M. Lisse, M. Mutchler, D.H. Wooden, J.-Y. Li, H. Kobayashi, (2015), Comet C/2012 S1 (ISON) coma composition at ~4 au from HST observations, Planetary and Space Science, 118, 138-163
J.M. Bauer, R. Stevenson, E. Kramer, A.K. Mainzer, T. Grav, J.R. Masiero, Y.R. Fernández, R.M. Cutri, J.W. Dailey, F.J. Masci, K.J. Meech, R. Walker, C.M. Lisse, P.R. Weissman, C.R. Nugent, S. Sonnett, N. Blair, A. Lucas, R.S. McMillan, E.L. Wright, (2015), THE NEOWISE-DISCOVERED COMET POPULATION and the CO + CO2 PRODUCTION RATES, Astrophysical Journal, 814, 2
S.A. Stern, F. Bagenal, K. Ennico, G.R. Gladstone, W.M. Grundy, W.B. McKinnon, J.M. Moore, C.B. Olkin, J.R. Spencer, H.A. Weaver, L.A. Young, T. Andert, J. Andrews, M. Banks, B. Bauer, J. Bauman, O.S. Barnouin, P. Bedini, K. Beisser, R.A. Beyer, S. Bhaskaran, R.P. Binzel, E. Birath, M. Bird, D.J. Bogan, A. Bowman, V.J. Bray, M. Brozovic, C. Bryan, M.R. Buckley, M.W. Buie, B.J. Buratti, S.S. Bushman, A. Calloway, B. Carcich, A.F. Cheng, S. Conard, C.A. Conrad, J.C. Cook, D.P. Cruikshank, O.S. Custodio, C.M. Dalle Ore, C. Deboy, Z.J.B. Dischner, P. Dumont, A.M. Earle, H.A. Elliott, J. Ercol, C.M. Ernst, T. Finley, S.H. Flanigan, G. Fountain, M.J. Freeze, T. Greathouse, J.L. Green, Y. Guo, M. Hahn, D.P. Hamilton, S.A. Hamilton, J. Hanley, A. Harch, H.M. Hart, C.B. Hersman, A. Hill, M.E. Hill, D.P. Hinson, M.E. Holdridge, M. Horanyi, A.D. Howard, C.J.A. Howett, C. Jackman, R.A. Jacobson, D.E. Jennings, J.A. Kammer, H.K. Kang, D.E. Kaufmann, P. Kollmann, S.M. Krimigis, D. Kusnierkiewicz, T.R. Lauer, J.E. Lee, K.L. Lindstrom, I.R. Linscott, C.M. Lisse, A.W. Lunsford, V.A. Mallder, N. Martin, D.J. McComas, R.L. McNutt, D. Mehoke, T. Mehoke, E.D. Melin, M. Mutchler, D. Nelson, F. Nimmo, J.I. Nunez, A. Ocampo, W.M. Owen, M. Paetzold, B. Page, A.H. Parker, J.W. Parker, F. Pelletier, J. Peterson, N. Pinkine, M. Piquette, S.B. Porter, S. Protopapa, J. Redfern, H.J. Reitsema, D.C. Reuter, J.H. Roberts, S.J. Robbins, G. Rogers, D. Rose, K. Runyon, K.D. Retherford, M.G. Ryschkewitsch, P. Schenk, E. Schindhelm, B. Sepan, M.R. Showalter, K.N. Singer, M. Soluri, D. Stanbridge, A.J. Steffl, D.F. Strobel, T. Stryk, M.E. Summers, J.R. Szalay, M. Tapley, A. Taylor, H. Taylor, H.B. Throop, C.C.C. Tsang, G.L. Tyler, O.M. Umurhan, A.J. Verbiscer, M.H. Versteeg, M. Vincent, R. Webbert, S. Weidner, G.E. Weigle, O.L. White, K. Whittenburg, B.G. Williams, K. Williams, S. Williams, W.W. Woods, A.M. Zangari, E. Zirnstein, (2015), The pluto system: Initial results from its exploration by New Horizons, Science, 350, 6258
T. Mittal, C.H. Chen, H. Jang-Condell, P. Manoj, B.A. Sargent, D.M. Watson, C.M. Lisse, (2015), The Spitzer infrared spectrograph debris disk catalog. Ii. Silicate feature analysis of unresolved targets, Astrophysical Journal, 798, 2
D.C. Hines, G. Videen, E. Zubko, K. Muinonen, Y. Shkuratov, V.G. Kaydash, M.M. Knight, M.L. Sitko, C.M. Lisse, M. Mutchler, D. Hammer, P.A. Yanamandra-Fisher, (2014), Hubble space telescope pre-perihelion ACS/WFC imaging polarimetry of comet ison (C/2012 S1) at 3.81 AU, Astrophysical Journal Letters, 780, 2
J.-Y. Li, N.H. Samarasinha, M.S.P. Kelley, T.L. Farnham, M.F. A'Hearn, M.J. Mutchler, C.M. Lisse, W.A. Delamere, (2014), Constraining the dust coma properties of comet C/Siding spring (2013 A1) at large heliocentric distances, Astrophysical Journal Letters, 797, 1
G.M. Kennedy, S.J. Murphy, C.M. Lisse, F. Ménard, M.L. Sitko, M.C. Wyatt, D.D.R. Bayliss, F.E. Demeo, K.B. Crawford, D.L. Kim, R.J. Rudy, R.W. Russell, B. Sibthorpe, M.A. Skinner, G. Zhou, (2014), Evolution from protoplanetary to debris discs: The transition disc around hd 166191, Monthly Notices of the Royal Astronomical Society, 438, 4, 3299-3309
A. Morlok, C.M. Lisse, A.B. Mason, E.S. Bullock, M.M. Grady, (2014), Mid-infrared spectroscopy of components in chondrites: Search for processed materials in young Solar Systems and comets, Icarus, 231, 338-355
H.Y.A. Meng, K.Y.L. Su, G.H. Rieke, D.J. Stevenson, P. Plavchan, W. Rujopakarn, C.M. Lisse, S. Poshyachinda, D.E. Reichart, (2014), Large impacts around a solar-analog star in the era of terrestrial planet formation, Science, 345, 6200, 1032-1035
E.A. Kramer, Y.R. Fernandez, C.M. Lisse, M.S.P. Kelley, L.M. Woodney, (2014), A dynamical analysis of the dust tail of Comet C/1995 O1 (Hale-Bopp) at high heliocentric distances, Icarus, 236, 136-145
A. Morlok, A.B. Mason, M. Anand, C.M. Lisse, E.S. Bullock, M.M. Grady, (2014), Dust from collisions: A way to probe the composition of exo-planets?, Icarus, 239, 1-14
C.H. Chen, T. Mittal, M. Kuchner, W.J. Forrest, C.M. Lisse, P. Manoj, B.A. Sargent, D.M. Watson, (2014), The Spitzer infrared spectrograph debris disk catalog. I. continuum analysis of unresolved targets, Astrophysical Journal, Supplement Series, 211, 2
G. Duchêne, P. Arriaga, M. Wyatt, G. Kennedy, B. Sibthorpe, C. Lisse, W. Holland, J. Wisniewski, M. Clampin, P. Kalas, C. Pinte, D. Wilner, M. Booth, J. Horner, B. Matthews, J. Greaves, (2014), Spatially resolved imaging of the two-component ? crv debris disk with herschel, Astrophysical Journal, 784, 2
Anil Bhardwaj, (2014), X-rays in the Solar System, ENCYCLOPEDIA OF THE SOLAR SYSTEM, 3RD EDITION
C.M. Lisse, D.J. Christian, S.J. Wolk, K. Dennerl, D. Bodewits, M.R. Combi, S.T. Lepri, T.H. Zurbuchen, J.Y. Li, N. Dello-Russo, M.J.S. Belton, M.M. Knight, (2013), Chandra ACIS-S imaging spectroscopy of anomalously faint X-ray emission from Comet 103P/Hartley 2 during the EPOXI encounter, Icarus, 222, 2, 752-765
M.S. Kelley, D.J. Lindler, D. Bodewits, M.F. A'Hearn, C.M. Lisse, L. Kolokolova, J. Kissel, B. Hermalyn, (2013), A distribution of large particles in the coma of Comet 103P/Hartley 2, Icarus, 222, 2, 634-652
J.M. Bauer, T. Grav, E. Blauvelt, A.K. Mainzer, J.R. Masiero, R. Stevenson, E. Kramer, Y.R. Fernández, C.M. Lisse, R.M. Cutri, P.R. Weissman, J.W. Dailey, F.J. Masci, R. Walker, A. Waszczak, C.R. Nugent, K.J. Meech, A. Lucas, G. Pearman, A. Wilkins, J. Watkins, S. Kulkarni, E.L. Wright, (2013), Centaurs and scattered disk objects in the thermal infrared: Analysis of wise/neowise observations, Astrophysical Journal, 773, 1
B.W. Jiang, K. Zhang, A. Li, C.M. Lisse, (2013), Crystalline silicates in evolved stars. I. Spitzer/infrared spectrograph spectroscopy of IRAS 16456-3542, 18354-0638, and 23239+5754, Astrophysical Journal, 765, 1
N. Dello Russo, R.J. Vervack, H.A. Weaver, C.M. Lisse, H. Kawakita, H. Kobayashi, A.L. Cochran, W.M. Harris, D. Bockelée-Morvan, N. Biver, J. Crovisier, A.J. McKay, (2013), A high-resolution infrared spectral survey of 103P/Hartley 2 on the night of the EPOXI closest approach, Icarus, 222, 2, 707-722
C.J. Schrijver, C.M. Lisse, C. Downs, (2013), Comets as solar probes, Physics Today, 66, 10, 27-32
I. Ewing, D.J. Christian, D. Bodewits, K. Dennerl, C.M. Lisse, S.J. Wolk, (2013), Emission lines between 1 and 2 keV in cometary X-ray spectra, Astrophysical Journal, 763, 1
J.-Y. Li, S. Besse, M.F. A'Hearn, M.J.S. Belton, D. Bodewits, T.L. Farnham, K.P. Klaasen, C.M. Lisse, K.J. Meech, J.M. Sunshine, P.C. Thomas, (2013), Photometric properties of the nucleus of Comet 103P/Hartley 2, Icarus, 222, 2, 559-570
K.J. Meech, B. Yang, J. Kleyna, M. Ansdell, H.-F. Chiang, O. Hainaut, J.-B. Vincent, H. Boehnhardt, A. Fitzsimmons, T. Rector, T. Riesen, J.V. Keane, B. Reipurth, H.H. Hsieh, P. Michaud, G. Milani, E. Bryssinck, R. Ligustri, R. Trabatti, G.-P. Tozzi, S. Mottola, E. Kuehrt, B. Bhatt, D. Sahu, C. Lisse, L. Denneau, R. Jedicke, E. Magnier, R. Wainscoat, (2013), Outgassing behavior of C/2012 S1 (ISON) from 2011 September to 2013 June, Astrophysical Journal Letters, 776, 2
P.C. Thomas, M.F. A'Hearn, J. Veverka, M.J.S. Belton, J. Kissel, K.P. Klaasen, L.A. McFadden, H.J. Melosh, P.H. Schultz, S. Besse, B.T. Carcich, T.L. Farnham, O. Groussin, B. Hermalyn, J.-Y. Li, D.J. Lindler, C.M. Lisse, K. Meech, J.E. Richardson, (2013), Shape, density, and geology of the nucleus of Comet 103P/Hartley 2, Icarus, 222, 2, 550-558
M.S. Kelley, Y.R. Fernández, J. Licandro, C.M. Lisse, W.T. Reach, M.F. A'Hearn, J. Bauer, H. Campins, A. Fitzsimmons, O. Groussin, P.L. Lamy, S.C. Lowry, K.J. Meech, J. Pittichová, C. Snodgrass, I. Toth, H.A. Weaver, (2013), The persistent activity of Jupiter-family comets at 3-7AU, Icarus, 225, 1, 475-494
A.F. Cheng, C.M. Lisse, M. A'Hearn, (2013), Surface geomorphology of Jupiter Family Comets: A geologic process perspective, Icarus, 222, 2, 808-817
O. Groussin, J.M. Sunshine, L.M. Feaga, L. Jorda, P.C. Thomas, J.-Y. Li, M.F. A'Hearn, M.J.S. Belton, S. Besse, B. Carcich, T.L. Farnham, D. Hampton, K. Klaasen, C. Lisse, F. Merlin, S. Protopapa, (2013), The temperature, thermal inertia, roughness and color of the nuclei of Comets 103P/Hartley 2 and 9P/Tempel 1, Icarus, 222, 2, 580-594
M.J.S. Belton, P. Thomas, J.-Y. Li, J. Williams, B. Carcich, M.F. A'Hearn, S. McLaughlin, T. Farnham, L. McFadden, C.M. Lisse, S. Collins, S. Besse, K. Klaasen, J. Sunshine, K.J. Meech, D. Lindler, (2013), The complex spin state of 103P/Hartley 2: Kinematics and orientation in space, Icarus, 222, 2, 595-609
H. Kawakita, H. Kobayashi, N. Dello Russo, R.J. Vervack, M. Hashimoto, H.A. Weaver, C.M. Lisse, A.L. Cochran, W.M. Harris, D. Bockelée-Morvan, N. Biver, J. Crovisier, A.J. McKay, (2013), Parent volatiles in Comet 103P/Hartley 2 observed by Keck II with NIRSPEC during the 2010 apparition, Icarus, 222, 2, 723-733
K.J. Meech, J. Kleyna, O.R. Hainaut, S.C. Lowry, T. Fuse, M.F. A'Hearn, S. Chesley, D.K. Yeomans, Y. Fernández, C. Lisse, W. Reach, J.M. Bauer, A.K. Mainzer, J. Pittichová, E. Christensen, D. Osip, T. Brink, M. Mateo, V. Motta, P. Challis, M. Holman, I. Ferrín, (2013), The demise of Comet 85P/Boethin, the first EPOXI mission target, Icarus, 222, 2, 662-678
B. Hermalyn, T.L. Farnham, S.M. Collins, M.S. Kelley, M.F. A'Hearn, D. Bodewits, B. Carcich, D.J. Lindler, C. Lisse, K. Meech, P.H. Schultz, P.C. Thomas, (2013), The detection, localization, and dynamics of large icy particles surrounding Comet 103P/Hartley 2, Icarus, 222, 2, 625-633
Y.R. Fernández, M.S. Kelley, P.L. Lamy, I. Toth, O. Groussin, C.M. Lisse, M.F. A'Hearn, J.M. Bauer, H. Campins, A. Fitzsimmons, J. Licandro, S.C. Lowry, K.J. Meech, J. Pittichová, W.T. Reach, C. Snodgrass, H.A. Weaver, (2013), Thermal properties, sizes, and size distribution of jupiter-family cometary nuclei, Icarus, 226, 1, 1138-1170
M.F. A'Hearn, L.M. Feaga, H.U. Keller, H. Kawakita, D.L. Hampton, J. Kissel, K.P. Klaasen, L.A. McFadden, K.J. Meech, P.H. Schultz, J.M. Sunshine, P. Thomas, J. Veverka, D.K. Yeomans, S. Besse, D. Bodewits, T.L. Farnham, O. Groussin, M.S. Kelley, C.M. Lisse, F. Merlin, S. Protopapa, D.D. Wellnitz, (2012), Cometary volatiles and the origin of comets, Astrophysical Journal, 758, 1
A. Morlok, C. Koike, K. Tomeoka, A. Mason, C. Lisse, M. Anand, M. Grady, (2012), Mid-infrared spectra of differentiated meteorites (achondrites): Comparison with astronomical observations of dust in protoplanetary and debris disks, Icarus, 219, 1, 48-56
D. Bodewits, D.J. Christian, J.A. Carter, K. Dennerl, I. Ewing, R. Hoekstra, S.T. Lepri, C.M. Lisse, S.J. Wolk, (2012), Cometary charge exchange diagnostics in UV and X-ray, Astronomische Nachrichten, 333, 4, 335-340
H.H. Hsieh, B. Yang, N. Haghighipour, H.M. Kaluna, A. Fitzsimmons, L. Denneau, B. Novaković, R. Jedicke, R.J. Wainscoat, J.D. Armstrong, S.R. Duddy, S.C. Lowry, C.A. Trujillo, M. Micheli, J.V. Keane, L. Urban, T. Riesen, K.J. Meech, S. Abe, Y.-C. Cheng, W.-P. Chen, M. Granvik, T. Grav, W.-H. Ip, D. Kinoshita, J. Kleyna, P. Lacerda, T. Lister, A. Milani, D.J. Tholen, P. Vereš, C.M. Lisse, M.S. Kelley, Y.R. Fernández, B.C. Bhatt, D.K. Sahu, N. Kaiser, K.C. Chambers, K.W. Hodapp, E.A. Magnier, P.A. Price, J.L. Tonry, (2012), Discovery of main-belt comet P/2006 VW139 by Pan-STARRS1, Astrophysical Journal Letters, 748, 1
T. Brusentsova, R.E. Peale, D. Maukonen, P. Figueiredo, G.E. Harlow, D.S. Ebel, A. Nissinboim, K. Sherman, C.M. Lisse, (2012), Laboratory far-infrared spectroscopy of terrestrial sulphides to support analysis of cosmic dust spectra, Monthly Notices of the Royal Astronomical Society, 420, 3, 2569-2579
C.M. Lisse, (2012), Astronomy: The final flight of a sun-diving comet, Science, 335, 6066, 296-297
B.C. Johnson, C.M. Lisse, C.H. Chen, H.J. Melosh, M.C. Wyatt, P. Thebault, W.G. Henning, E. Gaidos, L.T. Elkins-Tanton, J.C. Bridges, A. Morlok, (2012), A self-consistent model of the circumstellar debris created by a giant hypervelocity impact in the HD 172555 system, Astrophysical Journal, 761, 1
Ignazio Pillitteri, (2012), Evidence for Magnetic Star-Planet Interactions in HD 189733, 16TH CAMBRIDGE WORKSHOP ON COOL STARS, STELLAR SYSTEMS AND THE SUN
Carey M Lisse, (2012), Funding the final frontier, Aerospace America
J.M. Bauer, A.K. Mainzer, T. Grav, R.G. Walker, J.R. Masiero, E.K. Blauvelt, R.S. McMillan, Y.R. Fernández, K.J. Meech, C.M. Lisse, R.M. Cutri, J.W. Dailey, D.J. Tholen, T. Riesen, L. Urban, A. Khayat, G. Pearman, J.V. Scotti, E. Kramer, D. Cherry, T. Gautier, S. Gomillion, J. Watkins, E.L. Wright, (2012), Wise/neowise observations of active bodies in the main belt, Astrophysical Journal, 747, 1
M.L. Sitko, A.N. Day, R.L. Kimes, L.C. Beerman, C. Martus, D.K. Lynch, R.W. Russell, C.A. Grady, G. Schneider, C.M. Lisse, J.A. Nuth, M. Curé, A.A. Henden, S. Kraus, V. Motta, M. Tamura, J. Hornbeck, G.M. Williger, D. Fugazza, (2012), Variability of disk emission in pre-main sequence and related stars. II. Variability in the gas and dust emission of the Herbig Fe star Sao 206462, Astrophysical Journal, 745, 1
C.M. Lisse, M.C. Wyatt, C.H. Chen, A. Morlok, D.M. Watson, P. Manoj, P. Sheehan, T.M. Currie, P. Thebault, M.L. Sitko, (2012), Spitzer evidence for a late-heavy bombardment and the formation of ureilites in ? corvi at 1 Gyr, Astrophysical Journal, 747, 2
K. Dennerl, C.M. Lisse, A. Bhardwaj, D.J. Christian, S.J. Wolk, D. Bodewits, T.H. Zurbuchen, M. Combi, S. Lepri, (2012), Solar system X-rays from charge exchange processes, Astronomische Nachrichten, 333, 4, 324-334
C.M. Lisse, R.L. Mcnutt Jr., (2012), The final end of the final frontier?, Science, 338, 6111, 1149-1150
H.H. Hsieh, B. Yang, N. Haghighipour, B. Novaković, R. Jedicke, R.J. Wainscoat, L. Denneau, S. Abe, W.-P. Chen, A. Fitzsimmons, M. Granvik, T. Grav, W. Ip, H.M. Kaluna, D. Kinoshita, J. Kleyna, M.M. Knight, P. Lacerda, C.M. Lisse, E. MacLennan, K.J. Meech, M. Micheli, A. Milani, J. Pittichová, E. Schunova, D.J. Tholen, L.H. Wasserman, W.S. Burgett, K.C. Chambers, J.N. Heasley, N. Kaiser, E.A. Magnier, J.S. Morgan, P.A. Price, U.G. Jørgensen, M. Dominik, T. Hinse, K. Sahu, C. Snodgrass, (2012), Observational and dynamical characterization of main-belt COMET P/2010 R2 (La Sagra), Astronomical Journal, 143, 5
J.M. Bauer, E. Kramer, A.K. Mainzer, R. Stevenson, T. Grav, J.R. Masiero, R. Walker, Y.R. Fernández, K.J. Meech, C.M. Lisse, P.R. Weissman, R.M. Cutri, J. Dailey, F.J. Masci, D.J. Tholen, G. Pearman, E.L. Wright, (2012), Wise/neowise preliminary analysis and highlights of the 67P/Churyumov-gerasimenko near nucleus environs, Astrophysical Journal, 758, 1
H.M. Günther, S.J. Wolk, J.J. Drake, C.M. Lisse, J. Robrade, J.H.M.M. Schmitt, (2012), Soft coronal X-rays from ? pictoris, Astrophysical Journal, 750, 1
S. Ballard, J.L. Christiansen, D. Charbonneau, D. Deming, M.J. Holman, M.F. A'Hearn, D.D. Wellnitz, R.K. Barry, M.J. Kuchner, T.A. Livengood, T. Hewagama, J.M. Sunshine, D.L. Hampton, C.M. Lisse, S. Seager, J.F. Veverka, (2011), A search for additional planets in five of the exoplanetary systems studied by the NASA EPOXI mission, Astrophysical Journal, 732, 1
M.F. A'Hearn, M.J.S. Belton, W.A. Delamere, L.M. Feaga, D. Hampton, J. Kissel, K.P. Klaasen, L.A. McFadden, K.J. Meech, H. Jay Melosh, P.H. Schultz, J.M. Sunshine, P.C. Thomas, J. Veverka, D.D. Wellnitz, D.K. Yeomans, S. Besse, D. Bodewits, T.J. Bowling, B.T. Carcich, S.M. Collins, T.L. Farnham, O. Groussin, B. Hermalyn, M.S. Kelley, J.-Y. Li, D.J. Lindler, C.M. Lisse, S.A. McLaughlin, F. Merlin, S. Protopapa, J.E. Richardson, J.L. Williams, (2011), EPOXI at comet Hartley 2, Science, 332, 6036, 1396-1400
T.D. Robinson, V.S. Meadows, D. Crisp, D. Deming, M.F. A'hearn, D. Charbonneau, T.A. Livengood, S. Seager, R.K. Barry, T. Hearty, T. Hewagama, C.M. Lisse, L.A. McFadden, D.D. Wellnitz, (2011), Earth as an extrasolar planet: Earth model validation using EPOXI earth observations., Astrobiology, 11, 5, 393-408
M.J.S. Belton, K.J. Meech, S. Chesley, J. Pittichová, B. Carcich, M. Drahus, A. Harris, S. Gillam, J. Veverka, N. Mastrodemos, W. Owen, M.F. A'Hearn, S. Bagnulo, J. Bai, L. Barrera, F. Bastien, J.M. Bauer, J. Bedient, B.C. Bhatt, H. Boehnhardt, N. Brosch, M. Buie, P. Candia, W.-P. Chen, P. Chiang, Y.-J. Choi, A. Cochran, C.J. Crockett, S. Duddy, T. Farnham, Y.R. Fernández, P. Gutiérrez, O.R. Hainaut, D. Hampton, K.A. Herrmann, H. Hsieh, M.A. Kadooka, H. Kaluna, J. Keane, M.-J. Kim, K. Klaasen, J. Kleyna, K. Krisciunas, L.M. Lara, T.R. Lauer, J.-Y. Li, J. Licandro, C.M. Lisse, S.C. Lowry, L. McFadden, N. Moskovitz, B. Mueller, D. Polishook, N.S. Raja, T. Riesen, D.K. Sahu, N. Samarasinha, G. Sarid, T. Sekiguchi, S. Sonnett, N.B. Suntzeff, B.W. Taylor, P. Thomas, G.P. Tozzi, R. Vasundhara, J.-B. Vincent, L.H. Wasserman, B. Webster-Schultz, B. Yang, T. Zenn, H. Zhao, (2011), Stardust-NExT, Deep Impact, and the accelerating spin of 9P/Tempel 1, Icarus, 213, 1, 345-368
T. Currie, C.M. Lisse, A. Sicilia-Aguilar, G.H. Rieke, K.Y.L. Su, (2011), Spitzer infrared spectrograph spectroscopy of the 10Myr old EF Cha debris disk: Evidence for phyllosilicate-rich dust in the terrestrial zone, Astrophysical Journal, 734, 2
M.L. Sitko, C.M. Lisse, M.S. Kelley, E.F. Polomski, D.K. Lynch, R. Russell, R.L. Kimes, B.A. Whitney, M.J. Wolff, D.E. Harker, (2011), Infrared spectroscopy of comet 73P/Schwassmann-Wachmann 3 using the Spitzer Space Telescope, Astronomical Journal, 142, 3
K.J. Meech, M.F. A'Hearn, J.A. Adams, P. Bacci, J. Bai, L. Barrera, M. Battelino, J.M. Bauer, E. Becklin, B. Bhatt, N. Biver, D. Bockelée-Morvan, D. Bodewits, H. Böhnhardt, J. Boissier, B.P. Bonev, W. Borghini, J.R. Brucato, E. Bryssinck, M.W. Buie, H. Canovas, D. Castellano, S.B. Charnley, W.P. Chen, P. Chiang, Y.-J. Choi, D.J. Christian, Y.-L. Chuang, A.L. Cochran, P. Colom, M.R. Combi, I.M. Coulson, J. Crovisier, N. Dello Russo, K. Dennerl, K. DeWahl, M.A. DiSanti, M. Facchini, T.L. Farnham, Y. Fernández, H.G. Florén, U. Frisk, T. Fujiyoshi, R. Furusho, T. Fuse, G. Galli, D.A. García-Hernández, A. Gersch, Z. Getu, E.L. Gibb, M. Gillon, E. Guido, R.A. Guillermo, E. Hadamcik, O. Hainaut, H.B. Hammel, D.E. Harker, J.K. Harmon, W.M. Harris, P. Hartogh, M. Hashimoto, B. Ḧausler, T. Herter, A. Hjalmarson, S.T. Holland, M. Honda, S. Hosseini, E.S. Howell, N. Howes, H.H. Hsieh, H.-Y. Hsiao, D. Hutsemékers, S.M. Immler, W.M. Jackson, S.V. Jeffers, E. Jehin, T.J. Jones, M. De Juan Ovelar, H.M. Kaluna, T. Karlsson, H. Kawakita, J.V. Keane, L.D. Keller, M.S. Kelley, D. Kinoshita, N.N. Kiselev, J. Kleyna, M.M. Knight, H. Kobayashi, H.A. Kobulnicky, L. Kolokolova, M. Kreiny, Y.-J. Kuan, M. Küppers, J.M. Lacruz, W.B. Landsman, L.M. Lara, A. Lecacheux, A.C. Levasseur-Regourd, B. Li, J. Licandro, R. Ligustri, Z.-Y. Lin, M. Lippi, D.C. Lis, C.M. Lisse, A.J. Lovell, S.C. Lowry, H. Lu, S. Lundin, K. Magee-Sauer, P. Magain, J. Manfroid, E. Mazzotta Epifani, A. McKay, M.D. Melita, H. Mikuz, S.N. Milam, G. Milani, M. Min, R. Moreno, B.E.A. Mueller, M.J. Mumma, M. Nicolini, M.C. Nolan, H.L. Nordh, P.B. Nowajewski, O. Team, T. Ootsubo, L. Paganini, C. Perrella, J. Pittichová, E. Prosperi, Y.L. Radeva, W.T. Reach, A.J. Remijan, M. Rengel, T.E. Riesen, M. Rodenhuis, D.P. Rodríguez, R.W. Russell, D.K. Sahu, N.H. Samarasinha, A. Sánchez Caso, A. Sandqvist, G. Sarid, M. Sato, D.G. Schleicher, E.W. Schwieterman, A.K. Sen, D. Shenoy, J.-C. Shi, Y. Shinnaka, J. Skvarc, C. Snodgrass, M.L. Sitko, S. Sonnett, S. Sosseini, G. Sostero, S. Sugita, B.M. Swinyard, S. Szutowicz, N. Takato, P. Tanga, P.A. Taylor, G.-P. Tozzi, R. Trabatti, J.M. Trigo-Rodríguez, C. Tubiana, M. De Val-Borro, W. Vacca, B. Vandenbussche, J. Vaubaillion, F.P. Velichko, S.F. Velichko, R.J. Vervack, M.J. Vidal-Nunez, G.L. Villanueva, C. Vinante, J.-B. Vincent, M. Wang, L.H. Wasserman, J. Watanabe, H.A. Weaver, P.R. Weissman, S. Wolk, D.H. Wooden, C.E. Woodward, M. Yamaguchi, T. Yamashita, P.A. Yanamandra-Fischer, B. Yang, J.-S. Yao, D.K. Yeomans, T. Zenn, H. Zhao, J.E. Ziffer, (2011), EPOXI: Comet 103P/Hartley 2 observations from a worldwide campaign, Astrophysical Journal Letters, 734, 1 PART 2
N.B. Cowan, T. Robinson, T.A. Livengood, D. Deming, E. Agol, M.F. A'Hearn, D. Charbonneau, C.M. Lisse, V.S. Meadows, S. Seager, A.L. Shields, D. Wellnitz, (2011), Rotational variability of earth's polar regions: Implications for detecting snowball planets, Astrophysical Journal, 731, 1
T.A. Livengood, L.D. Deming, M.F. A'Hearn, D. Charbonneau, T. Hewagama, C.M. Lisse, L.A. McFadden, V.S. Meadows, T.D. Robinson, S. Seager, D.D. Wellnitz, (2011), Properties of an Earth-like planet orbiting a sun-like star: Earth observed by the EPOXI mission, Astrobiology, 11, 9, 907-930
T.D. Robinson, V.S. Meadows, D. Crisp, D. Deming, M.F. A'Hearn, D. Charbonneau, T.A. Livengood, S. Seager, R.K. Barry, T. Hearty, T. Hewagama, C.M. Lisse, L.A. McFadden, D.D. Wellnitz, (2011), Earth as an extrasolar planet: Earth model validation using EPOXI earth observations, Astrobiology, 11, 5, 398-408
C.A. Beichman, C.M. Lisse, A.M. Tanner, G. Bryden, R.L. Akeson, D.R. Ciardi, A.F. Boden, S.E. Dodson-Robinson, C. Salyk, M.C. Wyatt, (2011), Multi-epoch observations of HD 69830: High-resolution spectroscopy and limits to variability, Astrophysical Journal, 743, 1
J.L. Christiansen, S. Ballard, D. Charbonneau, D. Deming, M.J. Holman, N. Madhusudhan, S. Seager, D.D. Wellnitz, R.K. Barry, T.A. Livengood, T. Hewagama, D.L. Hampton, C.M. Lisse, M.F. A'Hearn, (2011), System parameters, transit times, and secondary eclipse constraints of the exoplanet systems hat-P-4, TrES-2, TrES-3, and WASP-3 from the nasa epoxi mission of opportunity, Astrophysical Journal, 726, 2
C. Walker, C. Kulesa, J. Kloosterman, T. Cottam, C. Groppi, P. Bernasconi, H. Eaton, N. Rolander, B. Carkhuff, S. Hechtman, J. Gottlieb, D. Neufeld, C. Lisse, A. Stark, D. Hollenbach, J. Kawamura, P. Goldsmith, W. Langer, H. Yorke, J. Sterne, A. Skalare, I. Mehdi, S. Weinreb, J. Kooi, J. Stutzski, U. Graf, C. Honingh, P. Puetz, C. Martin, D. Lesser, M. Wolfire, (2011), The stratospheric THz observatory (STO): Preparations for science flight, 22nd International Symposium on Space Terahertz Technology 2011, ISSTT 2011, 159-161
N. Dello Russo, R.J. Vervack, C.M. Lisse, H.A. Weaver, H. Kawakita, H. Kobayashi, A.L. Cochran, W.M. Harris, A.J. McKay, N. Biver, D. Bockelée-Morvan, J. Crovisier, (2011), The volatile composition and activity of comet 103P/Hartley 2 during the EPOXI closest approach, Astrophysical Journal Letters, 734, 1 PART 2
J.M. Bauer, R.G. Walker, A.K. Mainzer, J.R. Masiero, T. Grav, J.W. Dailey, R.S. McMillan, C.M. Lisse, Y.R. Fernández, K.J. Meech, J. Pittichova, E.K. Blauvelt, F.J. Masci, M.F. A'Hearn, R.M. Cutri, J.V. Scotti, D.J. Tholen, E. Debaun, A. Wilkins, E. Hand, E.L. Wright, (2011), Wise/neowise observations of comet 103P/hartley 2, Astrophysical Journal, 738, 2
C.A. Crow, L.A. McFadden, T. Robinson, V.S. Meadows, T.A. Livengood, T. Hewagama, R.K. Barry, L.D. Deming, C.M. Lisse, D. Wellnitz, (2011), Views from epoxi: Colors in our solar system as an analog for extrasolar planets, Astrophysical Journal, 729, 2
G.S. Orton, L.N. Fletcher, C.M. Lisse, P.W. Chodas, A. Cheng, P.A. Yanamandra-Fisher, K.H. Baines, B.M. Fisher, A. Wesley, S. Perez-Hoyos, I. De Pater, H.B. Hammel, M.L. Edwards, A.P. Ingersoll, O. Mousis, F. Marchis, W. Golisch, A. Sanchez-Lavega, A.A. Simon-Miller, R. Hueso, T.W. Momary, Z. Greene, N. Reshetnikov, E. Otto, G. Villar, S. Lai, M.H. Wong, (2011), The atmospheric influence, size and possible asteroidal nature of the July 2009 Jupiter impactor, Icarus, 211, 1, 587-602
L.N. Fletcher, G.S. Orton, I. de Pater, M.L. Edwards, P.A. Yanamandra-Fisher, H.B. Hammel, C.M. Lisse, B.M. Fisher, (2011), The aftermath of the July 2009 impact on Jupiter: Ammonia, temperatures and particulates from Gemini thermal infrared spectroscopy, Icarus, 211, 1, 568-586
S. Ballard, J.L. Christiansen, D. Charbonneau, D. Deming, M.J. Holman, D. Fabrycky, M.F. A'Hearn, D.D. Wellnitz, R.K. Barry, M.J. Kuchner, T.A. Livengood, T. Hewagama, J.M. Sunshine, D.L. Hampton, C.M. Lisse, S. Seager, J.F. Veverka, (2010), A search for additional planets in the NASA EPOXI observations of the exoplanet system GJ436, Astrophysical Journal, 716, 2, 1047-1059
D.J. Christian, D. Bodewits, C.M. Lisse, K. Dennerl, S.J. Wolk, H. Hsieh, T.H. Zurbuchen, L. Zhao, (2010), Chandra observations of comets 8P/tuttle and 17P/holmes during solar minimum, Astrophysical Journal, Supplement Series, 187, 2, 447-459
Yawei Hui, David R. Schultz, Vasili A. Kharchenko, Anil Bhardwaj, Graziella Branduardi-Raymont, Phillip C. Stancil, Thomas E. Cravens, Carey M. Lisse, Alexander Dalgarno, (2010), Comparative analysis and variability of the Jovian X-ray spectra detected by the Chandra and XMM-Newton observatories, Journal of Geophysical Research-Space Physics, 115
Imre Toth, Carey M. Lisse, JA Fernandez, D Lazzaro, D Prialnik, R Schulz, (2010), Effect of the tensile strength on the stability against rotational breakup of icy bodies, Icy Bodies of the Solar System, 5, 263, 131-140
C. Walker, C. Kulesa, J. Koostermann, T. Cottam, C. Groppi, P. Bernasconi, H. Eaton, N. Rolander, D. Neufeld, C. Lisse, A. Stark, D. Hollenbach, J. Kawamura, P. Goldsmith, W. Langer, H. Yorke, J. Sterne, A. Skalare, I. Mehdi, S. Weinreb, J. Kooi, J. Stutzski, U. Graf, C. Honingh, P. Puetz, C. Martin, D. Lesser, M. Wolfire, (2010), The Stratospheric THz Observatory (STO):1st Test Flight, 21st International Symposium on Space Terahertz Technology 2010, ISSTT 2010, 29-32
O. Groussin, M. A'Hearn, M.J.S. Belton, T. Farnham, L. Feaga, J. Kissel, C.M. Lisse, J. Melosh, P. Schultz, J. Sunshine, J. Veverka, (2010), Energy balance of the Deep Impact experiment, Icarus, 205, 2, 627-637
P.D. Feldman, S.R. McCandliss, J.P. Morgenthaler, C.M. Lisse, H.A. Weaver, M.F. A'Hearn, (2010), Galaxy evolution explorer observations of CS and oh emission in comet 9P/tempel 1 during deep impact, Astrophysical Journal, 711, 2, 1051-1056
W.T. Reach, J. Vaubaillon, C.M. Lisse, M. Holloway, J. Rho, (2010), Explosion of Comet 17P/Holmes as revealed by the Spitzer Space Telescope, Icarus, 208, 1, 276-292
J. Simcic, D.R. Schultz, R.J. Mawhorter, I. Čadež, J.B. Greenwood, A. Chutjian, C.M. Lisse, S.J. Smith, (2010), Erratum: Publisher's Note: Measurement and calculation of absolute single- and multiple-charge-exchange cross sections for Feq+ ions impacting CO and CO2 (Physical Review A - Atomic, Molecular, and Optical Physics (2010) 81 (062715)), Physical Review A - Atomic, Molecular, and Optical Physics, 82, 1
C. Walker, C. Kulesa, P. Bernasconi, H. Eaton, N. Rolander, C. Groppi, J. Kloosterman, T. Cottam, D. Lesser, C. Martin, A. Stark, D. Neufeld, C. Lisse, D. Hollenbach, J. Kawamura, P. Goldsmith, W. Langer, H. Yorke, J. Sterne, A. Skalare, I. Mehdi, S. Weinreb, J. Kooi, J. Stutzski, U. Graf, M. Brasse, C. Honingh, R. Simon, M. Akyilmaz, P. Puetz, M. Wolfire, (2010), The Stratospheric THz Observatory (STO), Proceedings of SPIE - The International Society for Optical Engineering, 7733, PART 1
J. Simcic, D.R. Schultz, R.J. Mawhorter, I. Çadez̧, J.B. Greenwood, A. Chutjian, C.M. Lisse, S.J. Smith, (2010), Measurement and calculation of absolute single- and multiple-charge- exchange cross sections for Feq+ ions impacting CO and CO2, Physical Review A - Atomic, Molecular, and Optical Physics, 81, 6
I. Pillitteri, S.J. Wolk, O. Cohen, V. Kashyap, H. Knutson, C.M. Lisse, G.W. Henry, (2010), XMM-Newton observations of HD 189733 during planetary transits, Astrophysical Journal, 722, 2, 1216-1225
A.W. Harris, M. Mueller, C.M. Lisse, A.F. Cheng, (2009), A survey of Karin cluster asteroids with the Spitzer Space Telescope, Icarus, 199, 1, 86-96
C.M. Lisse, C.H. Chen, M.C. Wyatt, A. Morlok, I. Song, G. Bryden, P. Sheehan, (2009), Abundant circumstellar silica dust and sio gas created by a giant hypervelocity collision in the 12 myr hd172555 system, Astrophysical Journal, 701, 2, 2019-2032
J. Licandro, H. Campins, M. Kelley, Y. Fernández, M. Delbó, W.T. Reach, O. Groussin, P.L. Lamy, I. Toth, M.F. A'Hearn, J.M. Bauer, S.C. Lowry, A. Fitzsimmons, C.M. Lisse, K.J. Meech, J. Pittichová, C. Snodgrass, H.A. Weaver, (2009), Spitzer observations of the asteroid-comet transition object and potential spacecraft target 107P (4015) Wilson-Harrington, Astronomy and Astrophysics, 507, 3, 1667-1670
W.T. Reach, C. Lisse, T. Von Hippel, F. Mullally, (2009), THe dust cloud around the white dwarf G 29-38. II. Spectrum from 5 to 40 ?m and mid-infrared photometric variability, Astrophysical Journal, 693, 1, 697-712
N. Dello Russo, R.J. Vervack Jr., H.A. Weaver, C.M. Lisse, (2009), Infrared measurements of the chemical composition of C/2006 P1 McNaught, Icarus, 200, 1, 271-279
W.T. Reach, J. Vaubaillon, M.S. Kelley, C.M. Lisse, M.V. Sykes, (2009), Distribution and properties of fragments and debris from the split Comet 73P/Schwassmann-Wachmann 3 as revealed by Spitzer Space Telescope, Icarus, 203, 2, 571-588
C.M. Lisse, Y.R. Fernandez, W.T. Reach, J.M. Bauer, M.F. A'Hearn, T.L. Farnham, O. Groussin, M.J. Belton, K.J. Meech, C.D. Snodgrass, (2009), Spitzer Space Telescope observations of the nucleus of comet 103P/Hartley 2, Publications of the Astronomical Society of the Pacific, 121, 883, 968-975
N.B. Cowan, E. Agol, V.S. MeaDows, T. Robinson, T.A. Livengood, D. Deming, C.M. Lisse, M.F. A'Hearn, D.D. Wellnitz, S. Seager, D. Charbonneau, (2009), Alien maps of an ocean-bearing world, Astrophysical Journal, 700, 2, 915-923
A. Tanner, C. Beichman, G. Bryden, C. Lisse, S. Lawler, (2009), Survey of nearby fgk stars at 160 ?m with spitzer, Astrophysical Journal, 704, 1, 109-116
S.J. Wolk, C.M. Lisse, D. Bodewits, D.J. Christian, K. Dennerl, (2009), Chandra's close encounter with the disintegrating comets 73p/2006 (Schwassmann-Wachmann 3) fragment B and C/1999 S4 (LINEAR), Astrophysical Journal, 694, 2, 1293-1308
T.L. Farnham, D.D. Wellnitz, D.L. Hampton, J.-Y. Li, J.M. Sunshine, O. Groussin, L.A. Mcfadden, C.J. Crockett, M.F. A'Hearn, M.J.S. Belton, C.M. Lisse, (2009), Activity in comet Tempel 1: Linking the coma and the nucleus' surface, ESO Astrophysics Symposia, 2009, 265-270
S.M. Lawler, C.A. Beichman, G. Bryden, D.R. Ciardi, A.M. Tanner, K.Y.L. Su, K.R. Stapelfeldt, C.M. Lisse, D.E. Harker, (2009), Explorations beyond the snow line: Spitzer/irs spectra of debris disks around solar-type stars, Astrophysical Journal, 705, 1, 89-111
O. Groussin, P. Lamy, I. Toth, M. Kelley, Y. Fernandez, M. A'Hearn, H. Campins, J. Licandro, C. Lisse, S. Lowry, K. Meech, C. Snodgrass, (2009), The size and thermal properties of the nucleus of Comet 22P/Kopff, Icarus, 199, 2, 568-570
Y. Hui, D.R. Schultz, V.A. Kharchenko, P.C. Stancil, T.E. Cravens, C.M. Lisse, A. Dalgarno, (2009), The ion-induced charge-exchange X-ray emission of the Jovian auroras: Magnetospheric or solar wind origin?, Astrophysical Journal, 702, 2 PART 2
Tatiana Brusentsova, Robert E. Peale, Andy Nissinboim, Joseph Boesenberg, Julie Leibold, George E. Harlow, Denton Ebel, Karl Hibbitts, Carey Lisse, IEEE, (2008), Far infrared spectroscopy of mineral particles, 2008 33rd International Conference on Infrared, Millimeter and Terahertz Waves, Vols 1 and 2, 286-287
Kenneth P. Klaasen, Michael F. A'Hearn, Michael Baca, Alan Delamere, Mark Desnoyer, Tony Farnham, Olivier Groussin, Donald Hampton, Sergei Ipatov, Jianyang Li, Carey Lisse, Nickolaos Mastrodemos, Stephanie McLaughlin, Jessica Sunshine, Peter Thomas, Dennis Wellnitz, (2008), Invited Article: Deep Impact instrument calibration, Review of Scientific Instruments, 79, 9
C. M. Lisse, (2008), Rebuttal to "Comment on the paper "Comparison of the composition of the Tempel 1 ejecta to the dust in Comet C/Hale-Bopp 1995 O1 and YSOHD 100546" by C.M. Lisse, K.E. Kraemer, J.A. Nuth III, A. Li, and D. Joswiak", Icarus, 195, 2, 941-944
M.F. A'Hearn, M.J.S. Belton, S.M. Collins, T.L. Farnham, L.M. Feaga, O. Groussin, C.M. Lisse, K.J. Meech, P.H. Schultz, J.M. Sunshine, (2008), Deep impact and sample return, Earth, Planets and Space, 60, 1, 61-66
C.M. Lisse, C.H. Chen, M.C. Wyatt, A. Morlok, (2008), Circumstellar dust created by terrestrial planet formation in HD 113766, Astrophysical Journal, 673, 2, 1106-1122
J.L. Christiansen, D. Charbonneau, M.F. A'Hearn, D. Deming, M.J. Holman, S. Ballard, D.T.F. Weldrake, R.K. Barry, M.J. Kuchner, T.A. Livengood, J. Pedelty, A. Schultz, T. Hewagama, J.M. Sunshine, D.D. Wellnitz, D.L. Hampton, C.M. Lisse, S. Seager, J.F. Veverka, (2008), The NASA EPOXI mission of opportunity to gather ultraprecise photometry of known transiting exoplanets, Proceedings of the International Astronomical Union, 4, S253, 301-307
S. Ballard, D. Charbonneau, M.F. A'Hearn, D. Deming, M.J. Holman, J.L. Christiansen, D.T.F. Weldrake, R.K. Barry, M.J. Kuchner, T.A. Livengood, J. Pedelty, A. Schultz, T. Hewagama, J.M. Sunshine, D.D. Wellnitz, D.L. Hampton, C.M. Lisse, S. Seager, J.F. Veverka, (2008), Preliminary results on HAT-P-4, TrES-3, XO-2, and GJ 436 from the NASA EPOXI mission, Proceedings of the International Astronomical Union, 4, S253, 470-473
Michael F. A'Hearn, Michael J. S. Belton, Steven M. Collins, Tony L. Farnham, Lori M. Feaga, Olivier Groussin, Carey M. Lisse, Karen J. Meech, Peter H. Schultz, Jessica M. Sunshine, (2008), Deep Impact and sample return, Earth Planets and Space, 60, 1, 61-66
C.K. Walker, C.A. Kulesa, C.E. Groppi, E. Young, T. McMahon, P. Bernasconi, C. Lisse, D. Neufeld, D. Hollenbach, J. Kawamura, P. Goldsmith, W. Langer, H. Yorke, J. Sterne, A. Skalare, I. Mehdi, S. Weinreb, J. Kooi, J. Stutzki, U. Graf, C. Honingh, P. Puetz, C. Martin, M. Wolfire, (2008), The stratospheric terahertz observatory (STO): An LDB experiment to investigate the life cycle of the interstellar medium, Proceedings of the 19th International Symposium on Space Terahertz Technology, ISSTT 2008, 9-13
James E. Richardson, H. Jay Melosh, Carey M. Lisse, Brian Carcich, (2007), A ballistics analysis of the Deep Impact ejecta plume: Determining Comet Tempel 1's gravity, mass, and density, Icarus, 190, 2, 357-390
R. J. Mawhorter, A. Chutjian, T. E. Cravens, N. Djuric, S. Hossain, C. M. Lisse, J. A. MacAskill, S. J. Smith, J. Simcic, I. D. Williams, (2007), Absolute single and multiple charge exchange cross sections for highly charged C, O, and Ne ions on H(2)O, CO, and CO(2), Physical Review a, 75, 3
C. M. Lisse, K. Dennerl, D. J. Christian, S. J. Wolk, D. Bodewits, T. H. Zurbuchen, K. C. Hansen, R. Hoekstra, M. Combi, C. D. Fry, M. Dryer, T. Maekinen, W. Sun, (2007), Chandra observations of comet 9P/Tempel 1 during the Deep Impact campaign, Icarus, 190, 2, 391-405
C. M. Lisse, K. E. Kraemer, J. A. Nuth, A. Li, D. Joswiak, (2007), Comparison of the composition of the Tempel 1 ejecta to the dust in Comet C/Hale-Bopp 1995 01 and YSOHD 100546, Icarus, 187, 1, 69-86
N. Dello Russo, R. J. Vervack, H. A. Weaver, N. Biver, D. Bockelee-Morvan, J. Crovisier, C. M. Lisse, (2007), Compositional homogeneity in the fragmented comet 73P/Schwassmann-Wachmann 3, Nature, 448, 7150, 172-175
J.E. Richardson, H.J. Melosh, C.M. Lisse, B. Carcich, (2007), A ballistics analysis of the Deep Impact ejecta plume: Determining Comet Tempel 1's gravity, mass, and density, Icarus, 191, 2 SUPPL., 176-209
J.-Y. Li, M.F. A'Hearn, M.J.S. Belton, C.J. Crockett, T.L. Farnham, C.M. Lisse, L.A. McFadden, K.J. Meech, J.M. Sunshine, P.C. Thomas, J. Veverka, (2007), Deep Impact photometry of Comet 9P/Tempel 1, Icarus, 191, 2 SUPPL., 161-175
C.M. Lisse, K.E. Kraemer, J.A. Nuth III, A. Li, D. Joswiak, (2007), Comparison of the composition of the Tempel 1 ejecta to the dust in Comet C/Hale-Bopp 1995 O1 and YSO HD 100546, Icarus, 191, 2 SUPPL., 223-240
C.M. Lisse, K. Dennerl, D.J. Christian, S.J. Wolk, D. Bodewits, T.H. Zurbuchen, K.C. Hansen, R. Hoekstra, M. Combi, C.D. Fry, M. Dryer, T. Mäkinen, W. Sun, (2007), Chandra observations of Comet 9P/Tempel 1 during the Deep Impact campaign, Icarus, 191, 2 SUPPL., 295-309
Jian-Yang Li, Michael F. A'Hearn, Michael J. S. Belton, Christopher J. Crockett, Tony L. Farnham, Carey M. Lisse, Lucy A. McFadden, Karen J. Meech, Jessica M. Sunshine, Peter C. Thomas, Joe Veverka, (2007), Deep impact photometry of Comet 9P/Tempel 1, Icarus, 187, 1, 41-55
T. L. Farnham, D. D. Wellnitz, D. L. Hampton, J. -Y Li, J. M. Sunshine, O. Groussin, L. A. McFadden, C. J. Crockett, M. F. A'Hearn, M. J. S. Belton, P. Schultz, C. M. Lisse, (2007), Dust coma morphology in the Deep Impact images of Comet 9P/Tempel 1, Icarus, 187, 1, 26-40
Y. R. Fernandez, C. M. Lisse, M. S. Kelley, N. Dello Russo, A. T. Tokunaga, C. E. Woodward, D. H. Wooden, (2007), Near-infrared light curve of Comet 9P/Tempel 1 during Deep Impact, Icarus, 187, 1, 220-227
C. M. Lisse, C. A. Beichman, G. Bryden, M. C. Wyatt, (2007), On the nature of the dust in the debris disk around HD 69830, Astrophysical Journal, 658, 1, 584-592
James M. Bauer, Paul R. Weissman, Young-Jun Choi, Mitchell Troy, James W. Young, Carey M. Lisse, Richard Dekany, Martha S. Hanner, Bonnie J. Buratti, (2007), Palomar and Table Mountain observations of 9P/Tempel 1 during the Deep Impact encounter: First results, Icarus, 187, 1, 296-305
C. M. Lisse, M. V. Sykes, D. Trilling, J. Emery, Y. Fernandez, H. B. Hammel, B. Bhattacharya, E. Ryan, J. Stansberry, LJ LombardiStorrie, NA Silbermann, (2007), Planetary science goals for the Spitzer Warm Era, Science Opportunities for the Warm Spitzer Mission Workshop, 943 , 184-212
D. Bodewits, D. J. Christian, M. Torney, M. Dryer, C. M. Lisse, K. Dennerl, T. H. Zurbuchen, S. J. Wolk, A. G. G. M. Tielens, R. Hoekstra, (2007), Spectral analysis of the Chandra comet survey, Astronomy & Astrophysics, 469, 3, 1183-U114
Y.R. Fernández, C.M. Lisse, M.S. Kelley, N. Dello Russo, A.T. Tokunaga, C.E. Woodward, D.H. Wooden, (2007), Near-infrared light curve of Comet 9P/Tempel 1 during Deep Impact, Icarus, 191, 2 SUPPL., 424-431
T.L. Farnham, D.D. Wellnitz, D.L. Hampton, J.-Y. Li, J.M. Sunshine, O. Groussin, L.A. McFadden, C.J. Crockett, M.F. A'Hearn, M.J.S. Belton, P. Schultz, C.M. Lisse, (2007), Dust coma morphology in the Deep Impact images of Comet 9P/Tempel 1, Icarus, 191, 2 SUPPL., 146-160
J.M. Bauer, P.R. Weissman, Y.-J. Choi, M. Troy, J.W. Young, C.M. Lisse, R. Dekany, M.S. Hanner, B.J. Buratti, (2007), Palomar and Table Mountain observations of 9P/Tempel 1 during the Deep Impact encounter: First results, Icarus, 191, 2 SUPPL., 537-546
O. Groussin, M. F. A'Hearn, J. -Y. Li, P. C. Thomas, J. M. Sunshine, C. M. Lisse, K. J. Meech, T. L. Farnham, L. M. Feaga, W. A. Delamere, (2007), Surface temperature of the nucleus of Comet 9P/Tempel 1, Icarus, 187, 1, 16-25
Daniel E. McCall, Patrick Simon, David Nguyen, Catrena H. Lisse, Rosalie A. Richards, (2007), Synthesis and characterization of porphyrins immobilized in a sot-gel matrix, Abstracts of Papers of the American Chemical Society, 234
Peter H. Schultz, Clara A. Eberhardy, Carolyn M. Ernst, Michael F. A'Hearn, Jessica M. Sunshine, Carey M. Lisse, (2007), The Deep Impact oblique impact cratering experiment, Icarus, 190, 2, 295-333
Michael J. S. Belton, Peter Thomas, J. Veverka, Peter Schultz, Michael F. A'Hearn, Lori Feaga, Tony Farnham, Olivier Groussin, Jian-Yang Li, Casey Lisse, Lucy McFadden, Jessica Sunshine, Karen J. Meech, W. Alan Delamere, Jochen Kissel, (2007), The internal structure of Jupiter family cometary nuclei from Deep Impact observations: The "talps" or "layered pile" model, Icarus, 187, 1, 332-344
Peter C. Thomas, J. Veverka, Michael J. S. Belton, Alan Hidy, Michael F. A'Hearn, T. L. Farnharn, Olivier Groussin, Jian-Yang Li, Lucy A. McFadden, Jessica Sunshine, Dennis Wellnitz, Carey Lisse, Peter Schultz, Karen J. Meech, W. Alan Delamere, (2007), The shape, topography, and geology of Tempel 1 from Deep Impact observations, Icarus, 187, 1, 4-15
P.H. Schultz, C.A. Eberhardy, C.M. Ernst, M.F. A'Hearn, J.M. Sunshine, C.M. Lisse, (2007), The Deep Impact oblique impact cratering experiment, Icarus, 191, 2 SUPPL., 84-122
P.C. Thomas, J. Veverka, M.J.S. Belton, A. Hidy, M.F. A'Hearn, T.L. Farnham, O. Groussin, J.-Y. Li, L.A. McFadden, J. Sunshine, D. Wellnitz, C. Lisse, P. Schultz, K.J. Meech, W.A. Delamere, (2007), The shape, topography, and geology of Tempel 1 from Deep Impact observations, Icarus, 191, 2 SUPPL., 51-62
Y.R. Fernández, K.J. Meech, C.M. Lisse, M.F. A'Hearn, J. Pittichová, M.J.S. Belton, (2007), The nucleus of Deep Impact target Comet 9P/Tempel 1, Icarus, 191, 2 SUPPL., 11-21
O. Groussin, M.F. A'Hearn, J.-Y. Li, P.C. Thomas, J.M. Sunshine, C.M. Lisse, K.J. Meech, T.L. Farnham, L.M. Feaga, W.A. Delamere, (2007), Surface temperature of the nucleus of Comet 9P/Tempel 1, Icarus, 191, 2 SUPPL., 63-72
M.J.S. Belton, P. Thomas, J. Veverka, P. Schultz, M.F. A'Hearn, L. Feaga, T. Farnham, O. Groussin, J.-Y. Li, C. Lisse, L. McFadden, J. Sunshine, K.J. Meech, W.A. Delamere, J. Kissel, (2007), The internal structure of Jupiter family cometary nuclei from Deep Impact observations: The "talps" or "layered pile" model, Icarus, 191, 2 SUPPL., 573-585
M. C. Wyatt, R. Smith, J. S. Greaves, C. A. Beichman, G. Bryden, C. M. Lisse, (2007), Transience of hot dust around Sun-like stars, Astrophysical Journal, 658, 1, 569-583
Anil Bhardwaj, Ronald F. Elsner, G. Randall Gladstone, Thomas E. Cravens, Carey M. Lisse, Konrad Dennerl, Graziella Branduardi-Raymont, Bradford J. Wargelin, J. Hunter Waite, Ina Robertson, Nikolai Ostgaard, Peter Beiersdorfer, Steven L. Snowden, Vasili Kharchenko, (2007), X-rays from solar system objects, Planetary and Space Science, 55, 9, 1135-1189
A. Bhardwaj, C.M. Lisse, (2007), X-rays in the Solar System, Encyclopedia of the Solar System, 637-658
Charles Hibbitts, Peter Schultz, Carey Lisse, David Dunham, Chris Paranicas, Louise Prockter, Karen Meech, Geoffrey Collins, (2006), A new mission concept for sampling organic materials on icy satellites: A Europa focus, Astrobiology, 6, 1, 133-134
T. P. Sasseen, M. Hurwitz, C. M. Lisse, V. Kharchenko, D. Christian, S. J. Wolk, M. M. Sirk, A. Dalgarno, (2006), A search for extreme-ultraviolet emission from comets with the Cosmic Hot Interstellar Plasma Spectrometer (CHIPS), Astrophysical Journal, 650, 1, 461-469
Neil Dello Russo, Harold A. Weaver, Carey M. Lisse, Ronald J. Vervack, (2006), Comet chemistry: Obtaining clues to the formation and evolution of the solar system with high-resolution infrared spectroscopy, Johns Hopkins Apl Technical Digest, 27, 2, 121-132
JM Sunshine, MF A'Hearn, O Groussin, JY Li, MJS Belton, WA Delamere, J Kissel, KP Klaasen, LA McFadden, KJ Meech, HJ Melosh, PH Schultz, PC Thomas, J Veverka, DK Yeomans, IC Busko, M Desnoyer, TL Farnham, LM Feaga, DL Hampton, DJ Lindler, CM Lisse, DD Wellnitz, (2006), Exposed water ice deposits on the surface of comet 9P/Tempel 1, Science, 311, 5766, 1453-1455
K Dennerl, CM Lisse, A Bhardwaj, V Burwitz, J Englhauser, H Gunell, M Holmstrom, F Jansen, V Kharchenko, PM Rodriguez-Pascual, (2006), First observation of Mars with XMM-Newton - High resolution X-ray spectroscopy with RGS, Astronomy & Astrophysics, 451, 2, 709-722
N.D. Russo, H.A. Weaver Jr., C.M. Lisse, R.J. Vervack Jr., (2006), Comet chemistry: Obtaining clues to the formation and evolution of the solar system with high-resolution infrared spectroscopy, Johns Hopkins APL Technical Digest (Applied Physics Laboratory), 27, 2, 121-132
Christopher P Paranicas, (2006), A new mission concept for sampling organic materials on icy satellites: A Europa focus, Astrobiology
I Toth, CM Lisse, (2006), On the rotational breakup of cornetary nuclei and centaurs, Icarus, 181, 1, 162-177
R. Hoekstra, D. Bodewits, R. Morgenstern, C. M. Lisse, A. G. G. M. Tielens, PD Fainstein, MAP Lima, JE Miraglia, EC Montenegro, RD Rivarola, (2006), Probing the solar wind with cometary x-ray and far-ultraviolet emission, Photonic, Electronic and Atomic Collisions, 429-438
C. M. Lisse, J. VanCleve, A. C. Adams, M. F. A'Hearn, Y. R. Fernandez, T. L. Farnham, L. Armus, C. J. Grillmair, J. Ingalls, M. J. S. Belton, O. Groussin, L. A. McFadden, K. J. Meech, P. H. Schultz, B. C. Clark, L. M. Feaga, J. M. Sunshine, (2006), Spitzer spectral observations of the Deep Impact ejecta, Science, 313, 5787, 635-640
CM Lisse, DJ Christian, K Dennerl, SJ Wolk, D Bodewits, R Hoekstra, MR Combi, T Makinen, M Dryer, CD Fry, H Weaver, (2005), Chandra observations of comet 2P/Encke 2003: First detection of a collisionally thin, fast solar wind charge exchange system, Astrophysical Journal, 635, 2, 1329-1347
MF A'Hearn, MJS Belton, WA Delamere, J Kissel, KP Klaasen, LA McFadden, KJ Meech, HJ Melosh, PH Schultz, JM Sunshine, PC Thomas, J Veverka, DK Yeomans, MW Baca, I Busko, CJ Crockett, SM Collins, M Desnoyer, CA Eberhardy, CM Ernst, TL Farnham, L Feaga, O Groussin, D Hampton, SI Ipatov, JY Li, D Lindler, CM Lisse, N Mastrodemos, WM Owen, JE Richardson, DD Wellnitz, RL White, (2005), Deep Impact: Excavating comet Tempel 1, Science, 310, 5746, 258-264
KJ Meech, N Ageorges, MF A'Hearn, C Arpigny, A Ates, J Aycock, S Bagnulo, J Bailey, R Barber, L Barrera, R Barrena, JM Bauer, MJS Belton, F Bensch, B Bhattacharya, N Biver, G Blake, D Bocklee-Morvan, H Boehnhardt, BP Bonev, T Bonev, MW Buie, MG Burton, HM Butner, R Cabanac, R Campbell, H Campins, MT Capria, T Carroll, F Chaffee, SB Charnley, R Cleis, A Coates, A Cochran, P Colom, A Conrad, IM Coulson, J Crovisier, J deBuizer, R Dekany, J de Leon, N Dello Russo, A Delsanti, M DiSanti, J Drummond, L Dundon, PB Etzel, TL Farnham, P Feldman, YR Fernandez, MD Filipovic, S Fisher, A Fitzsimmons, D Fong, R Fugate, H Fujiwara, T Fujiyoshi, R Furusho, T Fuse, E Gibb, O Groussin, S Gulkis, M Gurwell, H Hadamcik, O Hainaut, D Harker, D Harrington, M Harwit, S Hasegawa, CW Hergenrother, P Hirst, K Hodapp, M Honda, ES Howell, D Hutsemekers, D Iono, WH Ip, W Jackson, E Jehin, ZJ Jiang, GH Jones, PA Jones, T Kadono, UW Kamath, HU Kaufl, T Kasuga, H Kawakita, MS Kelley, F Kerber, M Kidger, D Kinoshita, M Knight, L Lara, SM Larson, S Lederer, CF Lee, AC Levasseur-Regourd, JY Li, QS Li, J Licandro, ZY Lin, CM Lisse, G LoCurto, AJ Lovell, SC Lowry, J Lyke, D Lynch, J Ma, K Magee-Sauer, G Maheswar, J Manfroid, O Marco, P Martin, G Melnick, S Miller, T Miyata, GH Moriarty-Schieven, N Moskovitz, BEA Mueller, MJ Mumma, S Muneer, DA Neufeld, T Ootsubo, D Osip, SK Pandea, E Pantin, R Paterno-Mahler, B Patten, BE Penprase, A Peck, G Petitas, N Pinilla-Alonso, J Pittichova, E Pompei, TP Prabhu, C Qi, R Rao, H Rauer, H Reitsema, SD Rodgers, P Rodriguez, R Ruane, G Ruch, W Rujopakarn, DK Sahu, S Sako, I Sakon, N Samarasinha, JM Sarkissian, I Saviane, M Schirmer, P Schultz, R Schulz, P Seitzer, T Sekiguchi, F Selman, M Serra-Ricart, R Sharp, RL Snell, C Snodgrass, T Stallard, G Stecklein, C Sterken, JA Stuwe, S Sugita, M Sumner, N Suntzeff, R Swaters, S Takakuwa, N Takata, J Thomas-Osip, E Thompson, AT Tokunaga, GP Tozzi, H Tran, M Troy, C Trujillo, J Van Cleve, R Vasundhara, R Vazquez, F Vilas, G Villanueva, K von Braun, P Vora, RJ Wainscoat, K Walsh, J Watanabe, HA Weaver, W Weaver, M Weiler, PR Weissman, WF Welsh, D Wilner, S Wolk, M Womack, D Wooden, LM Woodney, C Woodward, ZY Wu, JH Wu, T Yamashita, B Yang, YB Yang, S Yokogawa, AC Zook, A Zauderer, X Zhao, X Zhou, JM Zucconi, (2005), Deep Impact: Observations from a worldwide Earth-based campaign, Science, 310, 5746, 265-269
MJ Belton, KJ Meech, MF A'Hearn, O Groussin, L Mcfadden, C Lisse, YR Fernandez, J Pittichova, H Hsieh, J Kissel, K Klaasen, P Lamy, D Prialnik, J Sunshine, P Thomas, I Toth, (2005), Deep impact: Working properties for the target nucleus - Comet 9P/Tempel 1, Space Science Reviews, 117, 1-2, 137-160
JM Sunshine, MF A'Hearn, O Groussin, LA McFadden, KP Klaasen, PH Schultz, CM Lisse, (2005), Expectations for infrared spectroscopy of 9P/Tempel 1 from Deep Impact, Space Science Reviews, 117, 1-2, 269-295
M.J.S. Belton, K.J. Meech, M.F. A'Hearn, O. Groussin, L. McFadden, C. Lisse, Y.R. Fernández, J. Pittichová, H. Hsieh, J. Kissel, K. Klaasen, P. Lamy, D. Prialnik, J. Sunshine, P. Thomas, I. Toth, (2005), Deep Impact: Working properties for the target nucleus-Comet 9P/Tempel 1, Deep Impact Mission: Looking Beneath the Surface of a Cometary Nucleus, 137-160
J.M. Sunshine, M.F. A'Hearn, O. Groussin, L.A. McFadden, K.P. Klaasen, P.H. Schultz, C.M. Lisse, (2005), Expectations for infrared spectroscopy of 9P/Tempel 1 from deep impact, Deep Impact Mission: Looking Beneath the Surface of a Cometary Nucleus, 269-295
KE Kraemer, CM Lisse, SD Price, D Mizuno, RG Walker, TL Farnham, T Makinen, (2005), Midcourse Space Experiment observations of small solar system bodies, Astronomical Journal, 130, 5, 2363-2382
H. -U. Kaeufl, T. Bonev, H. Boehnhardt, Y. R. Fernandez, C. Lisse, (2005), Pre-impact Mid-IR and optical observations of comet 9P/Tempel 1, Earth Moon and Planets, 97, 3-4, 331-339
CM Lisse, MF A'Hearn, O Groussin, YR Fernandez, MJS Belton, JE van Cleve, V Charmandaris, KJ Meech, C McGleam, (2005), Rotationally resolved 8-35 micron Spitzer Space Telescope observations of the nucleus of comet 9P/Tempel 1, Astrophysical Journal, 625, 2, L139-L142
CM Lisse, MF A'Hearn, TL Farnham, O Groussin, KJ Meech, U Fink, DG Schleicher, (2005), The coma of comet 9P/Tempel 1, Space Science Reviews, 117, 1-2, 161-192
KJ Meech, MA A'Hearn, YR Fernandez, CM Lisse, HA Weaver, N Biver, LM Woodney, (2005), The Deep Impact earth-based campaign, Space Science Reviews, 117, 1-2, 297-334
C.M. Lisse, M.F. A'Hearn, T.L. Farnham, O. Groussin, K.J. Meech, U. Fink, D.G. Schleicher, (2005), The coma of comet 9P/Tempel 1, Deep Impact Mission: Looking Beneath the Surface of a Cometary Nucleus, 161-192
K.J. Meech, M.F. A'Hearn, Y.R. Fernández, C.M. Lisse, H.A. Weaver, N. Biver, L.M. Woodney, (2005), The Deep Impact Earth-Based campaign, Deep Impact Mission: Looking Beneath the Surface of a Cometary Nucleus, 297-334
CM Lisse, YR Fernandez, MF A'Hearn, E Grun, HU Kaufl, DJ Osip, DJ Lien, T Kostiuk, SB Peschke, RG Walker, (2004), A tale of two very different comets: ISO and MSX measurements of dust emission from 126P/IRAS (1996) and 2P/Encke (1997), Icarus, 171, 2, 444-462
DE Harker, DH Wooden, CE Woodward, CM Lisse, (2004), Grain properties of comet C/1995 O1 (Hale-Bopp) (vol 580, pg 579, 2002), Astrophysical Journal, 615, 2, 1081
CR Proffitt, K Sahu, M Livio, J Krist, D Calzetti, R Gilliland, C Grady, D Lindler, B Woodgate, S Heap, M Clampin, TR Gull, CM Lisse, (2004), Limits on the optical brightness of the epsilon Eridani dust ring, Astrophysical Journal, 612, 1, 481-495
R Wegmann, K Dennerl, CM Lisse, (2004), The morphology of cometary X-ray emission, Astronomy & Astrophysics, 428, 2, 647-661
CM Lisse, TE Cravens, K Dennerl, MC Festou, HU Keller, HA Weaver, (2004), X-ray and extreme ultraviolet emission from comets, Comets Ii, 631-643
BJ Kellett, R Bingham, CM Lisse, M Torney, HP Summers, VD Shapiro, IS Falconer, RL Dewar, J Khachan, (2003), A detailed model of the X-ray emission from comets, Plasma Physics, 669 , 704-707
K Dennerl, B Aschenbach, V Burwitz, J Englhauser, CM Lisse, PM Rodriguez-Pascual, JE Trumper, HD Tananbaum, (2003), A major step in understanding the X-ray generation in comets: recent progress obtained with XMM-Newton, X-Ray and Gamma-Ray Telescopes and Instruments For Astronomy, Pts 1 and 2, 4851 , 277-288
YR Fernandez, KJ Meech, CM Lisse, MF A'Hearn, J Pittichova, MJS Belton, (2003), The nucleus of Deep Impact target Comet 9P/Tempel 1, Icarus, 164, 2, 481-491
HA Weaver, PD Feldman, MR Combi, V Krasnopolsky, CM Lisse, DE Shemansky, (2002), A search for argon and OVI in three comets using the Far Ultraviolet Spectroscopic Explorer, Astrophysical Journal, 576, 1, L95-L98
CM Lisse, MF A'Hearn, YR Fernandez, SB Peschke, SF Green, IP Williams, JAM McDonnell, N McBride, (2002), A search for trends in cometary dust emission, Dust in the Solar System and Other Planetary Systems, 15, 259-268
AA Suchkov, AB Schultz, CM Lisse, (2002), Candidate pre-main-sequence F stars with circumstellar dust identified using combined 2MASS and uvby data, Astrophysical Journal, 570, 1, L29-L32
K Dennerl, V Burwitz, J Englhauser, C Lisse, S Wolk, (2002), Discovery of X-rays from Venus with Chandra, Astronomy & Astrophysics, 386, 1, 319-330
K. Dennerl, V. Burwitz, J. Englhauser, C. Lisse, S. Wolk, (2002), Discovery of X-rays from Venus with Chandra, Astronomy and Astrophysics, 386, 1, 319-330
C Lisse, A Schultz, Y Fernandez, S Peschke, M Ressler, V Gorjian, SG Djorgovski, DJ Christian, B Golisch, C Kaminski, (2002), Discovery of an extremely red object in the field of HD 155826, Astrophysical Journal, 570, 2, 779-784
DE Harker, DH Wooden, CE Woodward, CM Lisse, (2002), Grain properties of comet C/1995 O1 (Hale-Bopp), Astrophysical Journal, 580, 1, 579-597
C Lisse, (2002), On the role of dust mass loss in the evolution of comets and dusty disk systems, Earth Moon and Planets, 90, 1-4, 497-506
VA Krasnopolsky, DJ Christian, V Kharchenko, A Dalgarno, SJ Wolk, CM Lisse, SA Stern, (2002), X-ray emission from Comet McNaught-Hartley (C/1999 T1), Icarus, 160, 2, 437-447
E Grun, MS Hanner, SB Peschke, T Muller, H Boehnhardt, TY Brooke, H Campins, J Crovisier, C Delahodde, I Heinrichsen, HU Keller, RF Knacke, H Kruger, P Lamy, C Leinert, D Lemke, CM Lisse, M Muller, DJ Osip, M Solc, M Stickel, M Sykes, V Vanysek, J Zarnecki, (2001), Broadband infrared photometry of comet Hale-Bopp with ISOPHOT, Astronomy & Astrophysics, 377, 3, 1098-1118
CM Lisse, DJ Christian, K Dennerl, KJ Meech, R Petre, HA Weaver, SJ Wolk, (2001), Charge exchange-induced X-ray emission from comet C/1999 S4 (LINEAR), Science, 292, 5520, 1343-1348
HA Weaver, Z Sekanina, I Toth, CE Delahodde, OR Hainaut, PL Lamy, JM Bauer, MF A'Hearn, C Arpigny, MR Combi, JK Davies, PD Feldman, MC Festou, R Hook, L Jorda, MSW Keesey, CM Lisse, BG Marsden, KJ Meech, GP Tozzi, R West, (2001), HST and VLT investigations of the fragments of comet C/1999 S4 (LINEAR), Science, 292, 5520, 1329-1333
P Beiersdorfer, CM Lisse, RE Olson, GV Brown, H Chen, (2001), X-ray velocimetry of solar wind ion impact on comets, Astrophysical Journal, 549, 1, L147-L150
E. Grün, M.S. Hanner, S.B. Peschke, T. Müller, H. Boehnhardt, T.Y. Brooke, H. Campins, J. Crovisier, C. Delahodde, I. Heinrichsen, H.U. Keller, R.F. Knacke, H. Krüger, P. Lamy, Ch. Leinert, D. Lemke, C.M. Lisse, M. Müller, D.J. Osip, M. Solc, M. Stickel, M. Sykes, V. Vanysek, J. Zarnecki, (2001), Broadband infrared photometry of comet Hale-Bopp with ISOPHOT, Astronomy and Astrophysics, 377, 3, 1098-1118
YR Fernandez, CM Lisse, HU Kaufl, SB Peschke, HA Weaver, MF A'Hearn, PP Lamy, TA Livengood, T Kostiuk, (2000), Physical properties of the nucleus of Comet 2P/Encke, Icarus, 147, 1, 145-160
M Neugebauer, TE Cravens, CM Lisse, FM Ipavich, D Christian, R von Steiger, P Bochsler, PD Shah, TP Armstrong, (2000), The relation of temporal variations of soft X-ray emission from comet Hyakutake to variations of ion fluxes in the solar wind, Journal of Geophysical Research-Space Physics, 105, A9, 20949-20955
ES Cheng, RJ Hill, J MacKenty, L Cawley, P Knezek, R Kutina, C Lisse, O Lupie, M Robberto, M Stiavelli, R O'Connell, B Balick, H Bond, D Calzetti, M Carollo, M Disney, M Dopita, J Frogel, D Hall, J Hester, J Holtzman, G Luppino, P McCarthy, F Paresce, A Saha, J Silk, J Trauger, A Walker, B Whitmore, R Windhorst, E Young, JB Breckinridge, P Jakobsen, (2000), Wide-field camera 3 for the Hubble Space Telescope, Uv, Optical, and Ir Space Telescopes and Instruments, 4013 , 367-373
M. Neugebauer, T.E. Cravens, C.M. Lisse, F.M. Ipavich, D. Christian, R. Von Steiger, P. Bochsler, P.D. Shah, T.P. Armstrong, (2000), The relation of temporal variations of soft X-ray emission from comet Hyakutake to variations of ion fluxes in the solar wind, Journal of Geophysical Research: Space Physics, 105, A9, 20949-20955
Edward S. Cheng, R.J. Hill, J. MacKenty, L. Cawley, P. Knezek, R. Kutina, C. Lisse, O. Lupie, M. Robberto, M. Stiavelli, R. O'Connell, B. Balick, H. Bond, D. Calzetti, M. Carollo, (2000), Wide-field camera 3 for the Hubble Space Telescope, Proceedings of SPIE - The International Society for Optical Engineering, 4013, 367-373
SB Peschke, M Stickel, I Heinrichsen, CM Lisse, E Grun, DJ Osip, P Cox, MF Kessler, (1999), First maps of comet Hale-Bopp in the far-infrared, in relation to radial profiles at other wavelengths, Universe As Seen By Iso, Vols I and Ii, 427 , 185-188
E Grun, SB Peschke, M Stickel, T Muller, H Kruger, H Bohnhardt, TY Brooke, H Campins, J Crovisier, MS Hanner, I Heinrichsen, HU Keller, R Knacke, P Lamy, C Leinert, D Lemke, CM Lisse, M Muller, DJ Osip, M Solc, M Sykes, V Vanysek, J Zarnecki, P Cox, MF Kessler, (1999), ISOPHOT observations of comet Hale-Bopp: initial data reduction, Universe As Seen By Iso, Vols I and Ii, 427 , 181-184
YR Fernandez, DD Wellnitz, MW Buie, EW Dunham, RL Millis, RA Nye, JA Stansberry, LH Wasserman, MF A'Hearn, CM Lisse, ME Golden, MJ Person, RR Howell, RL Marcialis, JN Spitale, (1999), The inner coma and nucleus of Comet Hale-Bopp: Results from a stellar occultation, Icarus, 140, 1, 205-220
CM Lisse, YR Fernandez, A Kundu, MF A'Hearn, A Dayal, LK Deutsch, GG Fazio, JL Hora, WF Hoffmann, (1999), The nucleus of comet Hyakutake (C/1996 B2), Icarus, 140, 1, 189-204
Y.R. Fernández, D.D. Wellnitz, M.W. Buie, E.W. Dunham, R.L. Millis, R.A. Nye, J.A. Stansberry, L.H. Wasserman, M.F. A'Hearn, C.M. Lisse, M.E. Golden, M.J. Person, R.R. Howell, R.L. Marcialis, J.N. Spitale, (1999), The Inner Coma and Nucleus of Comet Hale-Bopp: Results from a Stellar Occultation, Icarus, 140, 1, 205-220
C.M. Lisse, Y.R. Fernández, A. Kundu, M.F. A'Hearn, A. Dayal, L.K. Deutsch, G.G. Fazio, J.L. Hora, W.F. Hoffmann, (1999), The Nucleus of Comet Hyakutake (C/1996 B2), Icarus, 140, 1, 189-204
CM Lisse, D Christian, K Denneel, J Englhauser, J Trumper, M Desch, FE Marshall, R Petre, S Snowden, (1999), X-ray and extreme ultraviolet emission from comet P/Encke 1997, Icarus, 141, 2, 316-330
CM Lisse, K Dennerl, J Englhauser, J Trumper, FE Marshall, R Petre, A Valinia, BJ Kellett, R Bingham, (1999), X-ray emission from comet Hale-Bopp, Earth Moon and Planets, 77, 3, 283-291
CM Lisse, MF A'Hearn, MG Hauser, T Kelsall, DJ Lien, SH Moseley, WT Reach, RF Silverberg, (1998), Infrared observations of comets by COBE, Astrophysical Journal, 496, 2, 971-991
R Wegmann, HU Schmidt, CM Lisse, K Dennerl, J Englhauser, (1998), X-rays from comets generated by energetic solar wind particles, Planetary and Space Science, 46, 5, 603-612
R. Wegmann, H.U. Schmidt, C.M. Lisse, K. Dennerl, J. Englhauser, (1998), X-rays from comets generated by energetic solar wind particles, Planetary and Space Science, 46, 5, 603-612
TG Northrop, CM Lisse, MJ Mumma, MD Desch, (1997), A possible source of the X-rays from Comet Hyakutake, Icarus, 127, 1, 246-250
YR Fernandez, LA McFadden, CM Lisse, EF Helin, AB Chamberlin, (1997), Analysis of POSS images of Comet-Asteroid transition objects 107P/1949 W1 (Wilson-Harrington), Icarus, 128, 1, 114-126
CM Lisse, YR Fernandez, MF A'Hearn, T Kostiuk, TA Livengood, HU Kaufl, WF Hoffmann, A Dayal, ME Ressler, MS Hanner, GG Fazio, JL Hora, SB Peschke, E Grun, LK Deutsch, (1997), Infrared observations of dust emission from comet Hale-Bopp, Earth Moon and Planets, 78, 1-3, 251-257
S.B. Peschke, E. Grün, H. Böhnhardt, H. Campins, D.J. Osip, M.S. Hanner, I. Heinrichsen, R.F. Knacke, Ch. Leinert, D. Lemke, M. Stickel, C.M. Lisse, M. Sykes, J. Zarnecki, (1997), ISOPHOT observations of comet Hale-Bopp, Earth, Moon and Planets, 78, 1-3, 299-304
T.G. Northrop, C.M. Lisse, M.J. Mumma, M.D. Desch, (1997), A possible source of the X-rays from Comet Hyakutake, Icarus, 127, 1, 246-250
SB Peschke, E Grun, H Bohnhardt, H Campins, DJ Osip, MS Hanner, I Heinrichsen, RF Knacke, CH Leinert, D Lemke, M Stickel, CM Lisse, M Sykes, J Zarnecki, (1997), Isophot observations of comet Hale-Bopp - First results, Earth Moon and Planets, 78, 1-3, 299-304
YR Fernandez, A Kundu, CM Lisse, MF AHearn, (1997), X-band VLA* observations of comet Hyakutake (C/1996 B2) and implications for nuclear properties, Planetary and Space Science, 45, 6, 735-739
C.M. Lisse, Y.R. Fernández, M.F. A'Hearn, T. Kostiuk, T.A. Livengood, H.U. Käufl, W.F. Hoffmann, A. Dayal, M.E. Ressler, M.S. Hanner, G.G. Fazio, J.L. Hora, S.B. Peschke, E. Grün, L.K. Deutsch, (1997), Infrared observations of dust emission from comet Hale-Bopp, Earth, Moon and Planets, 78, 1-3, 251-257
Y.R. Fernández, A. Kundu, C.M. Lisse, M.F. A'Hearn, (1997), X-band VLA * observations of comet Hyakutake (C/1996 B2) and implications for nuclear properties, Planetary and Space Science, 45, 6, 735-739
CM Stahle, D Palmer, LM Bartlett, A Parsons, ZQ Shi, CM Lisse, C Sappington, N Cao, P Shu, N Gehrels, B Teegarden, F Birsa, S Singh, J Odom, C Hanchak, J Tueller, S Barthelmy, J Krizmanic, L Barbier, (1996), CdZnTe detectors for gamma-ray Burst ArcSecond Imaging and Spectroscopy (BASIS), Nuclear Instruments & Methods in Physics Research Section a-Accelerators Spectrometers Detectors and Associated Equipment, 380, 1-2, 486-489
GB Berriman, JL Weiland, CM Lisse, WT Reach, MG Hauser, T Kelsall, BAS Gustafson, MS Hanner, (1996), COBE/DIRBE studies of scattering by interplanetary dust, Physics, Chemistry, and Dynamics of Interplanetary Dust, 104 , 321-324
S U Egarievwe, K T Chen, A Burger, R B James, C M Lisse, (1996), Detection and Electrical Properties of Cd1-xZnxTe Detectors at Elevated Temperatures., Journal of X-ray science and technology, 6, 4, 309-15
CM Lisse, K Dennerl, J Englhauser, M Harden, FE Marshall, MJ Mumma, R Petre, JP Pye, MJ Ricketts, J Schmitt, J Trumper, RG West, (1996), Discovery of x-ray and extreme ultraviolet emission from comet C/Hyakutake 1996 B2, Science, 274, 5285, 205-209
GB Berriman, JL Weiland, CM Lisse, WT Reach, MG Hauser, T Kelsall, E Dwek, (1996), The near-infrared scattering properties of interplanetary dust, Unveiling the Cosmic Infrared Background , 292-295
S.U. Egarievwe, K.-T. Chen, A. Burger, R.B. James, C.M. Lisse, (1996), Detection and electrical properties of Cd1-xZnx Te detectors at elevated temperatures, Journal of X-Ray Science and Technology, 6, 4, 309-315
B TEEGARDEN, N GEHRELS, E FENIMORE, L BARBIER, T CLINE, A PARSONS, J TUELLER, J KRIZMANIC, S BARTHELMY, D PALMER, G FISHMAN, C KOUVELIOTOU, K HURLEY, W PACIESAS, J VANPARADIJS, M LEVENTHAL, S WOOSLEY, D MCCAMMON, W SANDERS, B SCHAEFER, L BARTLETT, C LISSE, C STAHLE, OHW Siegmund, JV Vallerga, (1995), BASIS: A new gamma-ray burst imaging and spectroscopy mission concept, Euv, X-Ray, and Gamma-Ray Instrumentation For Astronomy Vi, 2518 , 190-201
G ORTON, M AHEARN, K BAINES, D DEMING, T DOWLING, J GOGUEN, C GRIFFITH, H HAMMEL, W HOFFMANN, D HUNTEN, D JEWITT, T KOSTIUK, S MILLER, K NOLL, K ZAHNLE, N ACHILLEOS, A DAYAL, L DEUTSCH, F ESPENAK, P ESTERLE, J FRIEDSON, K FAST, J HARRINGTON, J HORA, R JOSEPH, D KELLY, R KNACKE, J LACY, C LISSE, J RAYNER, A SPRAGUE, M SHURE, K WELLS, P YANAMANDRAFISHER, D ZIPOY, G BJORAKER, D BUHL, W GOLISCH, D GRIEP, C KAMINSKI, C ARDEN, A CHAIKIN, J GOLDSTEIN, D GILMORE, G FAZIO, T KANAMORI, H LAM, T LIVENGOOD, MM MACLOW, M MARLEY, T MOMARY, D ROBERTSON, P ROMANI, J SPITALE, M SYKES, J TENNYSON, D WELLNITZ, SW YING, (1995), COLLISION OF COMET SHOEMAKER-LEVY-9 WITH JUPITER OBSERVED BY THE NASA INFRARED TELESCOPE FACILITY, Science, 267, 5202, 1277-1282
E DWEK, RG ARENDT, MG HAUSER, T KELSALL, CM LISSE, SH MOSELEY, RF SILVERBERG, TJ SODROSKI, JL WEILAND, (1995), MORPHOLOGY, NEAR-INFRARED LUMINOSITY, AND MASS OF THE GALACTIC BULGE FROM COBE DIRBE OBSERVATIONS, Astrophysical Journal, 445, 2, 716-730
WJ SPIESMAN, MG HAUSER, T KELSALL, CM LISSE, SH MOSELEY, WT REACH, RF SILVERBERG, SW STEMWEDEL, JL WEILAND, (1995), NEAR-INFRARED AND FAR-INFRARED OBSERVATIONS OF INTERPLANETARY DUST BANDS FROM THE COBE DIFFUSE INFRARED BACKGROUND EXPERIMENT, Astrophysical Journal, 442, 2, 662-&
W.J. Spiesman, M.G. Hauser, T. Kelsall, C.M. Lisse, S.H. Moseley Jr., W.T. Reach, R.F. Silverberg, S.W. Stemwedel, J.L. Weiland, (1995), Near- and far-infrared observations of interplanetary dust bands from the COBE 1 diffuse infrared background experiment, Astrophysical Journal, 442, 2, 662-667
E. Dwek, R.G. Arendt, M.G. Häuser, T. Kelsall, C.M. Lisse, S.H. Moseley, R.F. Silverberg, T.J. Sodroski, J.L. Weiland, (1995), Morphology, near-infrared luminosity, and mass of the galactic bulge from COBE dirbe observations, Astrophysical Journal, 445, 2, 716-730
G. Orton, M. A'Hearn, K. Baines, D. Deming, T. Dowling, J. Goguen, C. Griffith, H. Hammel, W. Hoffmann, D. Hunten, D. Jewitt, T. Kostiuk, S. Miller, K. Noll, K. Zahnle, N. Achilleos, A. Dayal, L. Deutsch, F. Espenak, P. Esterle, J. Friedson, K. Fast, J. Harrington, J. Hora, R. Joseph, D. Kelly, R. Knacke, J. Lacy, C. Lisse, J. Rayner, A. Sprague, M. Shure, K. Wells, P. Yanamandra-Fisher, D. Zipoy, G. Bjoraker, D. Buhl, W. Golisch, D. Griep, C. Kaminski, C. Arden, A. Chaikin, J. Goldstein, D. Gilmore, G. Fazio, T. Kanamori, H. Lam, T. Livengood, M.-M. MacLow, M. Marley, T. Momary, D. Robertson, P. Romani, J. Spitale, M. Sykes, J. Tennyson, D. Wellnitz, S.-W. Ying, (1995), Collision of comet Shoemaker-Levy 9 with Jupiter observed by the NASA Infrared Telescope Facility, Science, 267, 5202, 1277-1282
JL WEILAND, RG ARENDT, GB BERRIMAN, E DWEK, HT FREUDENREICH, MG HAUSER, T KELSALL, CM LISSE, M MITRA, SH MOSELEY, NP ODEGARD, RF SILVERBERG, TJ SODROSKI, WJ SPIESMAN, SW STEMWEDEL, (1994), COBE DIFFUSE INFRARED BACKGROUND EXPERIMENT OBSERVATIONS OF THE GALACTIC BULGE, Astrophysical Journal, 425, 2, L81-&
GB BERRIMAN, NW BOGGESS, MG HAUSER, T KELSALL, CM LISSE, SH MOSELEY, WT REACH, RF SILVERBERG, (1994), COBE DIRBE NEAR-INFRARED POLARIMETRY OF THE ZODIACAL LIGHT - INITIAL RESULTS, Astrophysical Journal, 431, 1, L63-&
G.B. Berriman, N.W. Boggess, M.G. Hauser, T. Kelsall, C.M. Lisse, S.H. Moseley, W.T. Reach, R.F. Silverberg, (1994), COBE DIRBE near-infrared polarimetry of the zodiacal light: Initial results, Astrophysical Journal, 431, 1 PART 2
CM LISSE, HT FREUDENREICH, MG HAUSER, T KELSALL, SH MOSELEY, WT REACH, RF SILVERBERG, (1994), INFRARED OBSERVATIONS OF COMET AUSTIN (1990-V) BY THE COBE DIFFUSE INFRARED BACKGROUND EXPERIMENT, Astrophysical Journal, 432, 1, L71-L74
A PARSONS, CM LISSE, CM STAHLE, N GEHRELS, BJ TEEGARDEN, S BABU, N CAO, P SHU, RC Trendler, (1994), Room temperature CdZnTe and HgI2 detectors for hard X-ray astrophysics, Nuclear Science Symposium & Medical Imaging Conference - 1994 Ieee Conference Record, Vols 1-4, 781-785
A PARSONS, CM STAHLE, CM LISSE, S BABU, N GEHRELS, BJ TEEGARDEN, P SHU, E Aprile, (1994), ROOM-TEMPERATURE SEMICONDUCTOR-DETECTORS FOR HARD X-RAY ASTROPHYSICS, Gamma-Ray Detector Physics and Applications, 2305 , 121-132
J.L. Weiland, R.G. Arendt, G.B. Berriman, E. Dwek, H.T. Freudenreich, M.G. Hauser, T. Kelsall, C.M. Lisse, M. Mitra, S.H. Moseley, N.P. Odegard, R.F. Silverberg, T.J. Sodroski, W.J. Spiesman, S.W. Stemwedel, (1994), COBE Diffuse Infrared Background Experiment observations of the Galactic bulge, Astrophysical Journal, 425, 2 PART 2
C.M. Lisse, H.T. Freudenreich, M.G. Hauser, T. Kelsall, S.H. Moseley, W.T. Reach, R.F. Silverberg, (1994), Infrared observations of comet Austin (1990 V) by the COBE/diffuse infrared background experiment, Astrophysical Journal, 432, 1 PART 2
A. Parsons, C.M. Lisse, C.M. Stahle, N. Gehrels, B.J. Teegarden, S. Babu, N. Cao, P. Shu, (1994), Room temperature CdZnTe and HgI2 detectors for hard X-ray astrophysics, IEEE Nuclear Science Symposium & Medical Imaging Conference, 2, 781-785
Ann M. Parsons, Carl M. Stahle, Casey M. Lisse, Sachi Babu, Neil Gehrels, Bonnard J. Teegarden, Peter K. Shu, (1994), Room temperature semiconductor detectors for hard x-ray astrophysics, Proceedings of SPIE - The International Society for Optical Engineering, 2305, 121-132
JL WEILAND, MG HAUSER, T KELSALL, E DWEK, SH MOSELEY, RF SILVERBERG, M MITRA, NP ODEGARD, WJ SPIESMAN, TJ SODROSKI, SW STEMWEDEL, HT FREUDENREICH, CM LISSE, SS Holt, F Verter, (1993), DIRBE OBSERVATIONS OF THE GALACTIC BULGE, Back To the Galaxy, 278 , 137-140
TJ SODROSKI, RG ARENDT, MG HAUSER, N BOGGESS, E DWEK, T KELSALL, SH MOSELEY, TL MURDOCK, RF SILVERBERG, GB BERRIMAN, BA FRANZ, HT FREUDENREICH, CM LISSE, M MITRA, NP ODEGARD, WJ SPIESMAN, SW STEMWEDEL, GN TOLLER, JL WEILAND, MS Scholl, (1993), OBSERVATIONS OF THE LARGE-SCALE INFRARED-EMISSION FROM THE GALACTIC PLANE REGION BY THE DIFFUSE INFRARED BACKGROUND EXPERIMENT, Infrared Spaceborne Remote Sensing, 2019 , 202-210
JC MATHER, MG HAUSER, CL BENNETT, NW BOGGESS, ES CHENG, RE EPLEE, HT FREUDENREICH, RB ISAACMAN, T KELSALL, CM LISSE, SH MOSELEY, RA SHAFER, RF SILVERBERG, WJ SPIESMAN, GN TOLLER, JL WEILAND, S GULKIS, M JANSSSEN, PM LUBIN, SS MEYER, R WEISS, TL MURDOCK, GF SMOOT, DT WILKINSON, EL WRIGHT, HJ HAUBOLD, RK KHANNA, (1992), EARLY RESULTS FROM THE COSMIC BACKGROUND EXPLORER (COBE), Basic Space Science, 245 , 266-276
JC MATHER, MG HAUSER, CL BENNETT, NW BOGGESS, ES CHENG, RE EPLEE, HT FREUDENREICH, RB ISAACMAN, T KELSALL, CM LISSE, SH MOSELEY, RA SHAFER, RF SILVERBERG, WJ SPIESMAN, GN TOLLER, JL WEILAND, S GULKIS, M JANSSEN, PM LUBIN, SS MEYER, R WEISS, TL MURDOCK, GF SMOOT, DT WILKINSON, EL WRIGHT, J KOVALEVSKY, MAC PERRYMAN, PR WESSELIUS, PD BARTHEL, RT SCHILIZZI, (1991), EARLY RESULTS FROM THE COSMIC BACKGROUND EXPLORER (COBE), Infrared and Radio Astronomy, and Astrometry , 181-191
JC MATHER, MG HAUSER, CL BENNETT, NW BOGGESS, ES CHENG, RE EPLEE, HT FREUDENREICH, RB ISAACMAN, T KELSALL, CM LISSE, SH MOSELEY, RA SHAFER, RF SILVERBERG, WJ SPIESMAN, GN TOLLER, JL WEILAND, S GULKIS, M JANSSEN, PM LUBIN, SS MEYER, R WEISS, TL MURDOCK, GF SMOOT, DT WILKINSON, EL WRIGHT, P ENCRENAZ, C LAURENT, E GULKIS, E KOLLBERG, G WINNESSER, (1991), EARLY RESULTS FROM THE COSMIC BACKGROUND EXPLORER (COBE), Coherent Detection At Millimeter Wavelengths and Their Applications , 413-423
J.C. Mather, M.G. Hauser, C.L. Bennett, N.W. Boggess, E.S. Cheng, E. R.E. Jr., H.T. Freudenreich, R.B. Isaacman, T. Kelsall, C.M. Lisse, M. S.H. Jr., R.A. Shafer, R.F. Silverberg, W.J. Spiesman, G.N. Toller, J.L. Weiland, S. Gulkis, M. Jansssen, P.M. Lubin, S.S. Meyer, R. Weiss, T.L. Murdock, G.F. Smoot, D.T. Wilkinson, E.L. Wright, (1991), Early results from the Cosmic Background Explorer (COBE), Advances in Space Research, 11, 2, 181-191
JC MATHER, MG HAUSER, CL BENNETT, NW BOGGESS, ES CHENG, RE EPLEE, HT FREUDENREICH, S GULKIS, RB ISAACMAN, M JANSSEN, T KELSALL, CM LISSE, PM LUBIN, SS MEYER, SH MOSELEY, TL MURDOCK, RA SHAFER, RF SILVERBERG, GF SMOOT, WJ SPIESMAN, GN TOLLER, JL WEILAND, R WEISS, DT WILKINSON, EL WRIGHT, B KALDEICH, (1990), EARLY RESULTS FROM THE COSMIC BACKGROUND EXPLORER (COBE), From Ground-Based To Space-Borne Sub-Mm Astronomy, 314 , 25-31
JC MATHER, MG HAUSER, CL BENNETT, NW BOGGESS, ES CHENG, RE EPLEE, HT FREUDENREICH, RB ISAACMAN, T KELSALL, CM LISSE, SH MOSELEY, RA SHAFER, RF SILVERBERG, WJ SPIESMAN, GN TOLLER, JL WEILAND, S GULKIS, M JANSSEN, PM LUBIN, SS MEYER, R WEISS, TL MURDOCK, GF SMOOT, DT WILKINSON, EL WRIGHT, Y KONDO, (1990), EARLY RESULTS FROM THE COSMIC BACKGROUND EXPLORER (COBE), Observations in Earth Orbit and Beyond, 166 , 9-18
A OMONT, SH MOSELEY, T FORVEILLE, WJ GLACCUM, PM HARVEY, L LIKKEL, RF LOEWENSTEIN, CM LISSE, (1990), OBSERVATIONS OF 40-70 MICRON BANDS OF ICE IN IRAS 09371+1212 AND OTHER STARS, Astrophysical Journal, 355, 1, L27-L30
A. Omont, S.H. Moseley, T. Forveille, W.J. Glaccum, P.M. Harvey, L. Likkel, R.F. Loewenstein, C.M. Lisse, (1990), Observations of 40-70 micron bands of ice in IRAS 09371+1212 and other stars, Astrophysical Journal, 355, 1 PART 2
MW LEE, T PHAM, HD DREW, SM BHAGAT, RE GLOVER, SH MOSELEY, KP STEWART, C LISSE, (1988), FAR-INFRARED ABSORPTION IN BULK YBA2CU3O7-X SUPERCONDUCTOR, Solid State Communications, 65, 10, 1135-1137
GE BRODALE, RA FISHER, CM LISSE, NE PHILLIPS, AS EDELSTEIN, (1986), SPECIFIC-HEAT OF CEAL3 BELOW 20-K IN FIELDS TO 8-T - EFFECT OF CEAL2 AND OR CE3AL11 PHASES, Journal of Magnetism and Magnetic Materials, 54-7, 416-418
AS EDELSTEIN, GE BRODALE, RA FISHER, CM LISSE, NE PHILLIPS, (1985), CRYSTAL FIELDS AND THE KONDO PROPERTIES OF CEAL3, Solid State Communications, 56, 3, 271-275
AS EDELSTEIN, GE BRODALE, RA FISHER, CM LISSE, NE PHILLIPS, (1985), THE MAGNETIC-FIELD DEPENDENCE OF THE SPECIFIC-HEAT OF CEAL3, Journal of Applied Physics, 57, 8, 3175