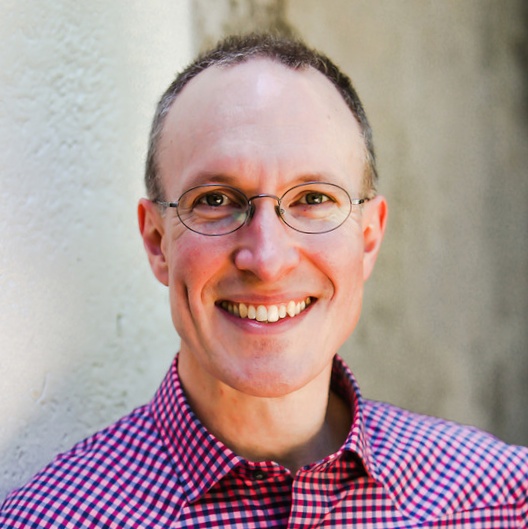 240-228-8462


Bill.Swartz@jhuapl.edu


: SES


: Atmospheric scientist; Principal Investigator


: Earth, Heliophysics


Aura, OMI, MSX, UVISI, RAVAN, Mission Only, TIMED, SEE


| Degree | Field of Study | Year Attained | Institution Name |
| --- | --- | --- | --- |
| PhD | Atmospheric chemistry | 2002 | University of Maryland, College Park |
| AM | Organic chemistry | 1993 | Harvard University |
| BS | Chemistry | 1991 | University of Maryland, College Park |
I have been active in atmospheric science since 1995 and have broad research experience in modeling/analysis, space mission development, field measurement, and laboratory experimentation.  My background includes instrument development (ground-based, aircraft, and satellite-borne), in situ field measurement (ground-based and aircraft) using both optical and chemical techniques, and radiative transfer and photochemical modeling.  I have helped develop retrieval techniques using aircraft and satellite ultraviolet and visible spectra for the remote sensing of atmospheric composition.  I have participated in more than a dozen ground-based and aircraft field and satellite missions, including Aura validation experiments, NASA ER-2/DC-8 missions, TIMED, MSX/UVISI, Aura/OMI, and RAVAN.  I am presently Principal Investigator of a CubeSat mission to measure Earth's radiation budget, the Radiometer Assessment using Vertically Aligned Nanotubes (RAVAN); I am studying solar cycle effects and tropospheric chemistry with the Goddard Earth Observing System Chemistry–Climate Model; and I am part of a NASA-led team developing improved tropospheric NO2 retrievals using Aura/OMI.  Since 2012 I have also been serving in line management at APL as an assistant group supervisor, where I am involved in group-level strategic planning, resource allocation and acquisition, and staff development.
Since 2015 I have held a joint appointment as associate research professor in the Johns Hopkins University Earth and Planetary Sciences department, where I foster cross-divisional collaborative research between APL and the JHU Homewood campus.
Since 2012 I have been a member of JHU's Engineering for Professionals faculty, where I developed and have co-taught a course in atmospheric chemistry and physics. 
| AGU Index Category | AGU Index Sub-Category |
| --- | --- |
| GLOBAL CHANGE | Remote sensing |
| ATMOSPHERIC COMPOSITION AND STRUCTURE | Middle atmosphere: composition and chemistry |
| ATMOSPHERIC COMPOSITION AND STRUCTURE | Pollution: urban and regional |
| GLOBAL CHANGE | Solar variability |
| GLOBAL CHANGE | Earth system modeling |
| ATMOSPHERIC COMPOSITION AND STRUCTURE | Radiation: transmission and scattering |
| ATMOSPHERIC COMPOSITION AND STRUCTURE | Chemical kinetic and photochemical properties |
| ATMOSPHERIC COMPOSITION AND STRUCTURE | Troposphere: composition and chemistry |
| ATMOSPHERIC COMPOSITION AND STRUCTURE | Volcanic effects |
| ATMOSPHERIC COMPOSITION AND STRUCTURE | Instruments and techniques |
:
| Start Year | End Year | Description |
| --- | --- | --- |
| 1994 | Current | Principal Professional Staff (since 2015), Johns Hopkins University Applied Physics Laboratory |
| Start Year | End Year | Description |
| --- | --- | --- |
| 2015 | 2016 | Member, NRC Committee on Achieving Science Goals with CubeSats |
| 1995 | Current | American Geophysical Union |
| 1997 | Current | American Meteorological Society |
| 1990 | Current | American Chemistry Society |
| Year | Description |
| --- | --- |
| 2015–2016 | APL Sabbatical fellowship |
| 2014 | APL Outstanding paper award |
| 2000, 2004 | APL Publication fellowships |
| 1998, 2001, 2004, 2008 | NASA Science team group achievement awards |
:
Goldberg, Daniel L., Lamsal, Lok N., Loughner, Christopher P., Swartz, William H., Lu, Zifeng, Streets, David G., (2017), A high-resolution and observationally constrained OMI NO2 satellite retrieval, Atmospheric Chemistry and Physics, 17, 11403-11421
Lamsal, L. N., Janz, S. J., Krotkov, N. A., Pickering, K. E., Spurr, R. J. D., Kowalewski, M. G., Loughner, C. P., Crawford, J. H., Swartz, W. H., Herman, J. R., (2017), High-resolution NO2 observations from the Airborne Compact Atmospheric Mapper: Retrieval and validation, Journal of Geophysical Research-Atmospheres, 122, 1953-1970
Aquila, V., Swartz, W. H., Waugh, D. W., Colarco, P. R., Pawson, S., Polvani, L. M., Stolarski, R. S., (2016), Isolating the roles of different forcing agents in global stratospheric temperature changes using model integrations with incrementally added single forcings, Journal of Geophysical Research-Atmospheres, 121, 8067-8082
Krotkov, Nickolay A., McLinden, Chris A., Li, Can, Lamsal, Lok N., Celarier, Edward A., Marchenko, Sergey V., Swartz, William H., Bucsela, Eric J., Joiner, Joanna, Duncan, Bryan N., Boersma, K. Folkert, Veefkind, J. Pepijn, Levelt, Pieternel F., Fioletov, Vitali E., Dickerson, Russell R., He, Hao, Lu, Zifeng, Streets, David G., (2016), Aura OMI observations of regional SO2 and NO2 pollution changes from 2005 to 2015, Atmospheric Chemistry and Physics, 16, 4605-4629
Zhu, Xun, Yee, Jeng-Hwa, Cai, Ming, Swartz, William H., Coy, Lawrence, Aquila, Valentina, Garcia, Rolando, Talaat, Elsayed R., (2016), Diagnosis of Middle-Atmosphere Climate Sensitivity by the Climate Feedback-Response Analysis Method, Journal of the Atmospheric Sciences, 73, 3-23
Fleming, Eric L., George, Christian, Heard, Dwayne E., Jackman, Charles H., Kurylo, Michael J., Mellouki, Wahid, Orkin, Vladimir L., Swartz, William H., Wallington, Timothy J., Wine, Paul H., Burkholder, James B., (2015), The impact of current CH4 and N2O atmospheric loss process uncertainties on calculated ozone abundances and trends, Journal of Geophysical Research-Atmospheres, 120, 5267-5293
Marchenko, S., Krotkov, N. A., Lamsal, L. N., Celarier, E. A., Swartz, W. H., Bucsela, E. J., (2015), Revising the slant column density retrieval of nitrogen dioxide observed by the Ozone Monitoring Instrument, Journal of Geophysical Research-Atmospheres, 120, 5670-5692
Lamsal, L. N., Krotkov, N. A., Celarier, E. A., Swartz, W. H., Pickering, K. E., Bucsela, E. J., Gleason, J. F., Martin, R. V., Philip, S., Irie, H., Cede, A., Herman, J., Weinheimer, A., Szykman, J. J., Knepp, T. N., (2014), Evaluation of OMI operational standard NO2 column retrievals using in situ and surface-based NO2 observations, Atmospheric Chemistry and Physics, 14, 11587-11609
Spinei, E., Cede, A., Swartz, W. H., Herman, J., Mount, G. H., (2014), The use of NO2 absorption cross section temperature sensitivity to derive NO2 profile temperature and stratospheric-tropospheric column partitioning from visible direct-sun DOAS measurements, Atmospheric Measurement Techniques, 7, 4299-4316
Bucsela, E. J., Krotkov, N. A., Celarier, E. A., Lamsal, L. N., Swartz, W. H., Bhartia, P. K., Boersma, K. F., Veefkind, J. P., Gleason, J. F., Pickering, K. E., (2013), A new stratospheric and tropospheric NO2 retrieval algorithm for nadir-viewing satellite instruments: applications to OMI, Atmospheric Measurement Techniques, 6, 2607-2626
Strong, Shadrian B., Paxton, Larry J., Kaushiva, Alpana, Nix, Maegen, Swartz, William H., Weiss, Michele B., Schaefer, Robert, Kolk, AHJ, Southern, SO, Montgomery, KN, Taylor, CW, Kumar, BVKV, Prabhakar, S, Ross, AA, (2012), The Global Assimilation of Information for Action (GAIA) Initiative: Understanding the Impact of Climate Change on National Security and Public Health, Sensing Technologies For Global Health, Military Medicine, Disaster Response, and Environmental Monitoring Ii: and Biometric Technology For Human Identification Ix, 8371
Swartz, W. H., Stolarski, R. S., Oman, L. D., Fleming, E. L., Jackman, C. H., (2012), Middle atmosphere response to different descriptions of the 11-yr solar cycle in spectral irradiance in a chemistry-climate model, Atmospheric Chemistry and Physics, 12, 5937-5948
Zhu, Xun, Yee, Jeng-Hwa, Swartz, William H., Talaat, Elsayed R., (2011), Comments on "A Spectral Parameterization of Drag, Eddy Diffusion, and Wave Heating for a Three-Dimensional Flow Induced by Breaking Gravity Waves" Reply, Journal of the Atmospheric Sciences, 68, 2470-2477
Zhu, Xun, Yee, Jeng-Hwa, Swartz, William H., Talaat, Elsayed R., Coy, Lawrence, (2010), A Spectral Parameterization of Drag, Eddy Diffusion, and Wave Heating for a Three-Dimensional Flow Induced by Breaking Gravity Waves, Journal of the Atmospheric Sciences, 67, 2520-2536
SCHWARZ, JP, STARK, H, SPACKMAN, JR, RYERSON, TB, PEISCHL, J, SWARTZ, WH, GAO, RS, WATTS, LA, FAHEY, DW, (2009), Heating rates and surface dimming due to black carbon aerosol absorption associated with a major US city, GEOPHYSICAL RESEARCH LETTERS, 36
GAO, RS, HALL, SR, SWARTZ, WH, SCHWARZ, JP, SPACKMAN, JR, WATTS, LA, FAHEY, DW, AIKIN, KC, SHETTER, RE, BUI, TP, (2008), Calculations of solar shortwave heating rates due to black carbon and ozone absorption using in situ measurements, JOURNAL OF GEOPHYSICAL RESEARCH-ATMOSPHERES, 113
MARCY, TP, POPP, PJ, GAO, RS, FAHEY, DW, RAY, EA, RICHARD, EC, THOMPSON, TL, ATLAS, EL, LOEWENSTEIN, M, WOFSY, SC, PARK, S, WEINSTOCK, EM, SWARTZ, WH, MAHONEY, MJ, (2007), Measurements of trace gases in the tropical tropopause layer, ATMOSPHERIC ENVIRONMENT, 41, 7253-7261
PITTS, MC, THOMASON, LW, ZAWODNY, JM, WENNY, BN, LIVINGSTON, JM, RUSSELL, PB, YEE, JH, SWARTZ, WH, SHETTER, RE, (2006), Ozone observations by the Gas and Aerosol Measurement Sensor during SOLVE II, ATMOSPHERIC CHEMISTRY AND PHYSICS, 6, 2695-2709
SWARTZ, WH, YEE, JH, RANDALL, CE, SHETTER, RE, BROWELL, EV, BURRIS, JF, MCGEE, TJ, AVERY, MA, (2006), Comparison of high-latitude line-of-sight ozone column density with derived ozone fields and the effects of horizontal inhomogeneity, ATMOSPHERIC CHEMISTRY AND PHYSICS, 6, 1843-1852
LIVINGSTON, JM, SCHMID, B, RUSSELL, PB, EILERS, JA, KOLYER, RW, REDEMANN, J, RAMIREZ, SA, YEE, JH, SWARTZ, WH, TREPTE, CR, THOMASON, LW, PITTS, MC, AVERY, MA, RANDALL, CE, LUMPE, JD, BEVILACQUA, RM, BITTNER, M, ERBERTSEDER, T, MCPETERS, RD, SHETTER, RE, BROWELL, EV, KERR, JB, LAMB, K, (2005), Retrieval of ozone column content from airborne Sun photometer measurements during SOLVE II: comparison with coincident satellite and aircraft measurements, ATMOSPHERIC CHEMISTRY AND PHYSICS, 5, 2035-2054
Russell, P, Livingston, J, Schmid, B, Eilers, J, Kolyer, R, Redemann, J, Ramirez, S, Yee, JH, Swartz, W, Shetter, R, Trepte, C, Risley, A, Wenny, B, Zawodny, J, Chu, W, Pitts, M, Lumpe, J, Fromm, M, Randall, C, Hoppel, K, Bevilacqua, R, (2005), Aerosol optical depth measurements by airborne sun photometer in SOLVE II: Comparisons to SAGE III, POAM III and airborne spectrometer measurements, Atmospheric Chemistry and Physics, 5, 1311-1339
SWARTZ, WH, YEE, JH, SHETTER, RE, HALL, SR, LEFER, BL, LIVINGSTON, JM, RUSSELL, PB, BROWELL, EV, AVERY, MA, (2005), Column ozone and aerosol optical properties retrieved from direct solar irradiance measurements during SOLVE II, ATMOSPHERIC CHEMISTRY AND PHYSICS, 5, 611-622
TUCK, AF, HOVDE, SJ, RICHARD, EC, GAO, RS, BUI, TP, SWARTZ, WH, LLOYD, SA, (2005), Molecular velocity distributions and generalized scale invariance in the turbulent atmosphere, FARADAY DISCUSSIONS, 130, 181-193
HOFZUMAHAUS, A, LEFER, BL, MONKS, PS, HALL, SR, KYLLING, A, MAYER, B, SHETTER, RE, JUNKERMANN, W, BAIS, A, CALVERT, JG, CANTRELL, CA, MADRONICH, S, EDWARDS, GD, KRAUS, A, MULLER, M, BOHN, B, SCHMITT, R, JOHNSTON, P, MCKENZIE, R, FROST, GJ, GRIFFIOEN, E, KROL, M, MARTIN, T, PFISTER, G, ROTH, EP, RUGGABER, A, SWARTZ, WH, LLOYD, SA, VAN WEELE, M, (2004), Photolysis frequency of O-3 to O(D-1): Measurements and modeling during the International Photolysis Frequency Measurement and Modeling Intercomparison (IPMMI), JOURNAL OF GEOPHYSICAL RESEARCH-ATMOSPHERES, 109
BAIS, AF, MADRONICH, S, CRAWFORD, J, HALL, SR, MAYER, B, VAN WEELE, M, LENOBLE, J, CALVERT, JG, CANTRELL, CA, SHETTER, RE, HOFZUMAHAUS, A, KOEPKE, P, MONKS, PS, FROST, G, MCKENZIE, R, KROTKOV, N, KYLLING, A, SWARTZ, WH, LLOYD, S, PFISTER, G, MARTIN, TJ, ROETH, EP, GRIFFIOEN, E, RUGGABER, A, KROL, M, KRAUS, A, EDWARDS, GD, MUELLER, M, LEFER, BL, JOHNSTON, P, SCHWANDER, H, FLITTNER, D, GARDINER, BG, BARRICK, J, SCHMITT, R, (2003), International Photolysis Frequency Measurement and Model Intercomparison (IPMMI): Spectral actinic solar flux measurements and modeling, JOURNAL OF GEOPHYSICAL RESEARCH-ATMOSPHERES, 108
SHETTER, RE, JUNKERMANN, W, SWARTZ, WH, FROST, GJ, CRAWFORD, JH, LEFER, BL, BARRICK, JD, HALL, SR, HOFZUMAHAUS, A, BAIS, A, CALVERT, JG, CANTRELL, CA, MADRONICH, S, MULLER, M, KRAUS, A, MONKS, PS, EDWARDS, GD, MCKENZIE, R, JOHNSTON, P, SCHMITT, R, GRIFFIOEN, E, KROL, M, KYLLING, A, DICKERSON, RR, LLOYD, SA, MARTIN, T, GARDINER, B, MAYER, B, PFISTER, G, ROTH, EP, KOEPKE, P, RUGGABER, A, SCHWANDER, H, VAN WEELE, M, (2003), Photolysis frequency of NO2: Measurement and modeling during the International Photolysis Frequency Measurement and Modeling Intercomparison (IPMMI), JOURNAL OF GEOPHYSICAL RESEARCH-ATMOSPHERES, 108
VERVACK, RJ, YEE, JH, DEMAJISTRE, R, SWARTZ, WH, (2003), Intercomparison of MSX/UVISI-derived ozone and temperature profiles with ground-based, SAGE II, HALOE, and POAM III data, JOURNAL OF GEOPHYSICAL RESEARCH-ATMOSPHERES, 108
RANDALL, CE, LUMPE, JD, BEVILACQUA, RM, HOPPEL, KW, FROMM, MD, SALAWITCH, RJ, SWARTZ, WH, LLOYD, SA, KYRO, E, VON DER GATHEN, P, CLAUDE, H, DAVIES, J, DEBACKER, H, DIER, H, MOLYNEUX, MJ, SANCHO, J, (2002), Reconstruction of three-dimensional ozone fields using POAM III during SOLVE, JOURNAL OF GEOPHYSICAL RESEARCH-ATMOSPHERES, 107
SWARTZ, WH, YEE, JH, VERVACK, RJ, LLOYD, SA, NEWMAN, PA, (2002), Photochemical ozone loss in the Arctic as determined by MSX/UVISI stellar occultation observations during the 1999/2000 winter, JOURNAL OF GEOPHYSICAL RESEARCH-ATMOSPHERES, 107
GAO, RS, DEL NEGRO, LA, SWARTZ, WH, SALAWITCH, RJ, LLOYD, SA, PROFFITT, MH, FAHEY, DW, DONNELLY, SG, NEUMAN, JA, STIMPFLE, RM, BUI, TP, (2001), Jno(2) at high solar zenith angles in the lower stratosphere, GEOPHYSICAL RESEARCH LETTERS, 28, 2405-2408
FAHEY, DW, GAO, RS, DEL NEGRO, LA, KEIM, ER, KAWA, SR, SALAWITCH, RJ, WENNBERG, PO, HANISCO, TF, LANZENDORF, EJ, PERKINS, KK, LLOYD, SA, SWARTZ, WH, PROFFITT, MH, MARGITAN, JJ, WILSON, JC, STIMPFLE, RM, COHEN, RC, MCELROY, CT, WEBSTER, CR, LOEWENSTEIN, M, ELKINS, JW, BUI, TP, (2000), Ozone destruction and production rates between spring and autumn in the Arctic stratosphere, GEOPHYSICAL RESEARCH LETTERS, 27, 2605-2608
DEL NEGRO, LA, FAHEY, DW, GAO, RS, DONNELLY, SG, KEIM, ER, NEUMAN, JA, COHEN, RC, PERKINS, KK, KOCH, LC, SALAWITCH, RJ, LLOYD, SA, PROFFITT, MH, MARGITAN, JJ, STIMPFLE, RM, BONNE, GP, VOSS, PB, WENNBERG, PO, MCELROY, CT, SWARTZ, WH, KUSTERER, TL, ANDERSON, DE, LAIT, LR, BUI, TP, (1999), Comparison of modeled and observed values of NO2 and JNO(2) during the Photochemistry of Ozone Loss in the Arctic Region in Summer (POLARIS) mission, JOURNAL OF GEOPHYSICAL RESEARCH-ATMOSPHERES, 104, 26687-26703
LLOYD, S, SWARTZ, WH, KUSTERER, T, ANDERSON, D, MCELROY, CT, MIDWINTER, C, HALL, R, NASSIM, K, JAFFE, D, SIMPSON, W, KELLEY, J, NICKS, D, GRIFFIN, D, JOHNSON, B, EVANS, R, QUINCY, D, OLTMANS, S, NEWMAN, P, MCPETERS, R, LABOW, G, MOY, L, SEFTOR, C, TOON, G, SEN, B, BLAVIER, JF, (1999), Intercomparison of total ozone observations at Fairbanks, Alaska, during POLARIS, JOURNAL OF GEOPHYSICAL RESEARCH-ATMOSPHERES, 104, 26767-26778
SWARTZ, WH, LLOYD, SA, KUSTERER, TL, ANDERSON, DE, MCELROY, CT, MIDWINTER, C, (1999), A sensitivity study of photolysis rate coefficients during POLARIS, JOURNAL OF GEOPHYSICAL RESEARCH-ATMOSPHERES, 104, 26725-26735
WENNBERG, PO, SALAWITCH, RJ, DONALDSON, DJ, HANISCO, TF, LANZENDORF, EJ, PERKINS, KK, LLOYD, SA, VAIDA, V, GAO, RS, HINTSA, EJ, COHEN, RC, SWARTZ, WH, KUSTERER, TL, ANDERSON, DE, (1999), Twilight observations suggest unknown sources of HOx, GEOPHYSICAL RESEARCH LETTERS, 26, 1373-1376
JUNG, YS, SWARTZ, WH, XU, W, MARIANO, PS, GREEN, NJ, SCHULTZ, AG, (1992), EXPLORATORY STUDIES OF ALPHA-SILYLAMINO AND ALPHA-SILYLAMIDO 2,5-CYCLOHEXADIEN-1-ONE SET PHOTOCHEMISTRY - METHODOLOGY FOR SYNTHESIS OF FUNCTIONALIZED HYDROISOQUINOLINES, JOURNAL OF ORGANIC CHEMISTRY, 57, 6037-6047
LEE, SL, HEPBURN, TW, SWARTZ, WH, AMMON, HL, MARIANO, PS, DUNAWAYMARIANO, D, (1992), STEREOCHEMICAL PROBE FOR THE MECHANISM OF P-C BOND-CLEAVAGE CATALYZED BY THE BACILLUS-CEREUS PHOSPHONOACETALDEHYDE HYDROLASE, JOURNAL OF THE AMERICAN CHEMICAL SOCIETY, 114, 7346-7354
MCQUENEY, MS, LEE, SL, SWARTZ, WH, AMMON, HL, MARIANO, PS, DUNAWAYMARIANO, D, (1991), EVIDENCE FOR AN INTRAMOLECULAR, STEPWISE REACTION PATHWAY FOR PEP PHOSPHOMUTASE CATALYZED P-C BOND FORMATION, JOURNAL OF ORGANIC CHEMISTRY, 56, 7121-7130