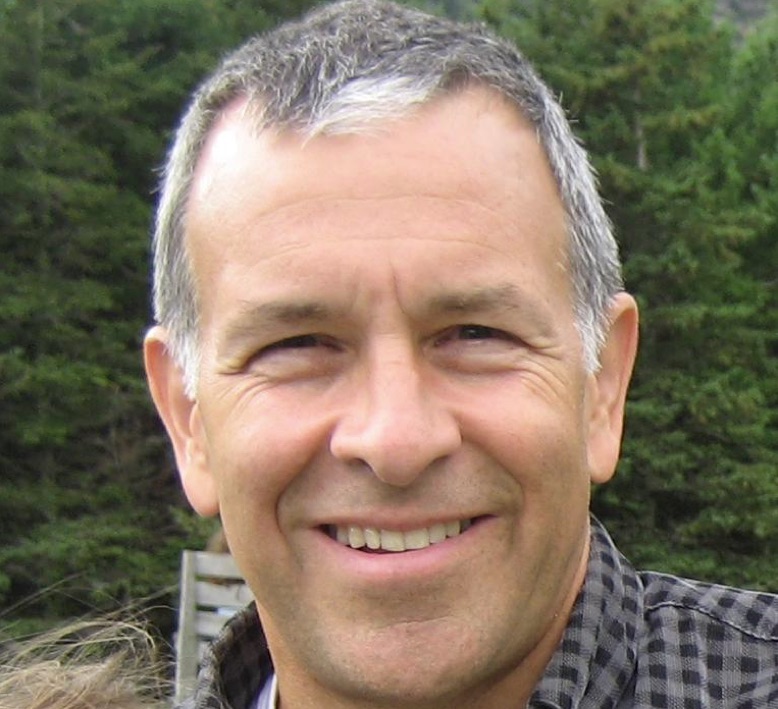 240-228-0699


Mark.Perry@jhuapl.edu


: SES


: Planetary scientist


: Planetary


Cassini, INMS, MESSENGER, RS, New Horizons, PEPSSI, OSIRIS-REx, OLA


| Degree | Field of Study | Year Attained | Institution Name |
| --- | --- | --- | --- |
| B.A. | Physics | 1978 | Middlebury College |
| Ph.D | Physics and Astronomy | 1988 | Johns Hopkins University |
Cassini participating scientist for analysis of Cassini INMS measurements of ions and neutrals in Saturn's magnetosphere.
Grant receipient to analyze neutral measurements of the Enceladus plumes.  
Radio scientist for MESSENGER's geophysics investigation of Mercury, working primarily to determine Mercury's shape from RF occultations.
System engineer for the OSIRIS-REx alitimetry working group.
Previously: science lead for planning the observations for MESSENGER instruments. 
Previously: mission system engineer for New Horizons and EO-1.
Previously: instrument engineer for energetic partical detectors and UV spectrometers. 
Previously: manager for small and large satellite programs. 
| AGU Index Category | AGU Index Sub-Category |
| --- | --- |
| PLANETARY SCIENCES: SOLAR SYSTEM OBJECTS | Mercury |
| PLANETARY SCIENCES: SOLAR SYSTEM OBJECTS | Enceladus |
| SPACE PLASMA PHYSICS | Neutral particles |
| SPACE PLASMA PHYSICS | Plasma interactions with dust and aerosols |
| GEODESY AND GRAVITY | Instruments and techniques |
| MAGNETOSPHERIC PHYSICS | Magnetosphere: inner |
:
| Start Year | End Year | Description |
| --- | --- | --- |
| 2001 | Current | JHU/APL |
| 1995 | 2001 | Systems Engineer, Swales Aerospace |
No items
| Year | Description |
| --- | --- |
| 1994, 2001, 2008 | NASA Group Achievement Awards |
| 1991, 1992 | NASA Letters of Commendation |
:
Hurley, Dana M., Perry, Mark E., Waite, J. Hunter, (2015), Modeling insights into the locations of density enhancements from the Enceladus water vapor jets, Journal of Geophysical Research-Planets, 120, 1763-1773
Perry, M. E., Teolis, B. D., Hurley, D. M., Magee, B. A., Waite, J. H., Brockwell, T. G., Perryman, R. S., McNutt, R. L., Jr., (2015), Cassini INMS measurements of Enceladus plume density, Icarus, 257, 139-162
Perry, Mark E., Neumann, Gregory A., Phillips, Roger J., Barnouin, Olivier S., Ernst, Carolyn M., Kahan, Daniel S., Solomon, Sean C., Zuber, Maria T., Smith, David E., Hauck, Steven A., II, Peale, Stanton J., Margot, Jean-Luc, Mazarico, Erwan, Johnson, Catherine L., Gaskell, Robert W., Roberts, James H., McNutt, Ralph L., Jr., Oberst, Juergen, (2015), The low-degree shape of Mercury, Geophysical Research Letters, 42, 6951-6958
Elgner, Stephan, Stark, Alexander, Oberst, Juergen, Perry, Mark E., Zuber, Maria T., Robinson, Mark S., Solomon, Sean C., (2014), Mercury's global shape and topography from MESSENGER limb images, Planetary and Space Science, 103, 299-308
Tenishev, Valeriy, Oztuerk, Doga Can Su, Combi, Michael R., Rubin, Martin, Waite, Jack Hunter, Perry, Mark, (2014), Effect of the Tiger Stripes on the water vapor distribution in Enceladus' exosphere, Journal of Geophysical Research-Planets, 119, 2658-2667
Hauck, Steven A., II, Margot, Jean-Luc, Solomon, Sean C., Phillips, Roger J., Johnson, Catherine L., Lemoine, Frank G., Mazarico, Erwan, McCoy, Timothy J., Padovan, Sebastiano, Peale, Stanton J., Perry, Mark E., Smith, David E., Zuber, Maria T., (2013), The curious case of Mercury's internal structure, Journal of Geophysical Research-Planets, 118, 1204-1220
Mandt, Kathleen E., Gell, David A., Perry, Mark, Waite, J. Hunter, Jr., Crary, Frank A., Young, David, Magee, Brian A., Westlake, Joseph H., Cravens, Thomas, Kasprzak, Wayne, Miller, Greg, Wahlund, Jan-Erik, Agren, Karin, Edberg, Niklas J. T., Heays, Alan N., Lewis, Brenton R., Gibson, Stephen T., de la Haye, V., Liang, Mao-Chang, (2012), Ion densities and composition of Titan's upper atmosphere derived from the Cassini Ion Neutral Mass Spectrometer: Analysis methods and comparison of measured ion densities to photochemical model simulations, Journal of Geophysical Research-Planets, 117
Smith, David E., Zuber, Maria T., Phillips, Roger J., Solomon, Sean C., Hauck, Steven A., II, Lemoine, Frank G., Mazarico, Erwan, Neumann, Gregory A., Peale, Stanton J., Margot, Jean-Luc, Johnson, Catherine L., Torrence, Mark H., Perry, Mark E., Rowlands, David D., Goossens, Sander, Head, James W., Taylor, Anthony H., (2012), Gravity Field and Internal Structure of Mercury from MESSENGER, Science, 336, 214-217
Westlake, J. H., Paranicas, C. P., Cravens, T. E., Luhmann, J. G., Mandt, K. E., Smith, H. T., Mitchell, D. G., Rymer, A. M., Perry, M. E., Waite, J. H., Jr., Wahlund, J. -E., (2012), The observed composition of ions outflowing from Titan, Geophysical Research Letters, 39
Zuber, Maria T., Smith, David E., Phillips, Roger J., Solomon, Sean C., Neumann, Gregory A., Hauck, Steven A., II, Peale, Stanton J., Barnouin, Olivier S., Head, James W., Johnson, Catherine L., Lemoine, Frank G., Mazarico, Erwan, Sun, Xiaoli, Torrence, Mark H., Freed, Andrew M., Klimczak, Christian, Margot, Jean-Luc, Oberst, Juergen, Perry, Mark E., McNutt, Ralph L., Jr., Balcerski, Jeffrey A., Michel, Nathalie, Talpe, Matthieu J., Yang, Di, (2012), Topography of the Northern Hemisphere of Mercury from MESSENGER Laser Altimetry, Science, 336, 217-220
Cravens, T. E., Ozak, N., Richard, M. S., Campbell, M. E., Robertson, I. P., Perry, M., Rymer, A. M., (2011), Electron energetics in the Enceladus torus, Journal of Geophysical Research-Space Physics, 116
Oberst, Juergen, Elgner, Stephan, Turner, F. Scott, Perry, Mark E., Gaskell, Robert W., Zuber, Maria T., Robinson, Mark S., Solomon, Sean C., (2011), Radius and limb topography of Mercury obtained from images acquired during the MESSENGER flybys, Planetary and Space Science, 59, 1918-1924
Perry, Mark E., Kahan, Daniel S., Barnouin, Olivier S., Ernst, Carolyn M., Solomon, Sean C., Zuber, Maria T., Smith, David E., Phillips, Roger J., Srinivasan, Dipak K., Oberst, Juergen, Asmar, Sami W., (2011), Measurement of the radius of Mercury by radio occultation during the MESSENGER flybys, Planetary and Space Science, 59, 1925-1931
Perry, Mark E., Teolis, Ben, Smith, H. Todd, McNutt, Ralph L., Jr., Fletcher, Greg, Kasprzak, Wayne, Magee, Brian, Mitchell, Donald G., Waite, J. Hunter, Jr., (2010), Cassini INMS observations of neutral molecules in Saturn's E-ring, Journal of Geophysical Research-Space Physics, 115
Smith, David E., Zuber, Maria T., Phillips, Roger J., Solomon, Sean C., Neumann, Gregory A., Lemoine, Frank G., Peale, Stanton J., Margot, Jean-Luc, Torrence, Mark H., Talpe, Matthieu J., Head, James W., III, Hauck, Steven A., II, Johnson, Catherine L., Perry, Mark E., Barnouin, Olivier S., McNutt, Ralph L., Jr., Oberst, Jurgen, (2010), The equatorial shape and gravity field of Mercury from MESSENGER flybys 1 and 2, Icarus, 209, 88-100
Smith, H. T., Johnson, R. E., Perry, M. E., Mitchell, D. G., McNutt, R. L., Young, D. T., (2010), Enceladus plume variability and the neutral gas densities in Saturn's magnetosphere, Journal of Geophysical Research-Space Physics, 115
Teolis, B. D., Perry, M. E., Magee, B. A., Westlake, J., Waite, J. H., (2010), Detection and measurement of ice grains and gas distribution in the Enceladus plume by Cassini's Ion Neutral Mass Spectrometer, Journal of Geophysical Research-Space Physics, 115
McNutt, Ralph L., Jr., Livi, Stefano A., Gurnee, Reid S., Hill, Matthew E., Cooper, Kim A., Andrews, G. Bruce, Keath, Edwin P., Krimigis, Stamatios M., Mitchell, Donald G., Tossman, Barry, Bagenal, Fran, Boldt, John D., Bradley, Walter, Devereux, William S., Ho, George C., Jaskulek, Stephen E., LeFevere, Thomas W., Malcom, Horace, Marcus, Geoffrey A., Hayes, John R., Moore, G. Ty, Paschalidis, Nikolaos P., Perry, Mark E., Williams, Bruce D., Wilson, Paul, Brown, Lawrence E., Kusterer, Martha B., Vandegriff, Jon D., (2009), The Pluto Energetic Particle Spectrometer Science Investigation (PEPSSI) on the New Horizons Mission (vol 140, pg 315, 2008), Space Science Reviews, 145, 381
Waite, J. H., Jr., Lewis, W. S., Magee, B. A., Lunine, J. I., McKinnon, W. B., Glein, C. R., Mousis, O., Young, D. T., Brockwell, T., Westlake, J., Nguyen, M. -J., Teolis, B. D., Niemann, B., McNutt, R. L., Jr., Perry, M., Ip, W. -H., (2009), Liquid water on Enceladus from observations of ammonia and Ar-40 in the plume, Nature, 460, 487-490
Waite, J. H., Jr., Lewis, W. S., Magee, B. A., Lunine, J. I., McKinnon, W. B., Glein, C. R., Mousis, O., Young, D. T., Brockwell, T., Westlake, J., Nguyen, M. -J., Teolis, B. D., Niemann, H. B., McNutt, R. L., Jr., Perry, M., Ip, W. -H., (2009), Liquid water on Enceladus from observations of ammonia and Ar-40 in the plume (vol 460, pg 487, 2009), Nature, 460, 1164
McNutt, Ralph L., Jr., Livi, Stefano A., Gurnee, Reid S., Hill, Matthew E., Cooper, Kim A., Andrews, G. Bruce, Keath, Edwin P., Krimigis, Stamatios M., Mitchell, Donald G., Tossman, Barry, Bagenal, Fran, Boldt, John D., Bradley, Walter, Devereux, William S., Ho, George C., Jaskulek, Stephen E., LeFevere, Thomas W., Malcom, Horace, Marcus, Geoffrey A., Hayes, John R., Moore, G. Ty, Perry, Mark E., Williams, Bruce D., Wilson, Paul, Brown, Lawrence E., Kusterer, Martha B., Vandegriff, Jon D., (2008), The Pluto Energetic Particle Spectrometer Science Investigation (PEPSSI) on the New Horizons Mission, Space Science Reviews, 140, 315-385
Srinivasan, Dipak K., Perry, Mark E., Fielhauer, Karl B., Smith, David E., Zuber, Maria T., (2007), The radio frequency subsystem and radio science on the MESSENGER mission, Space Science Reviews, 131, 557-571
Speer, D, Hestnes, P, Perry, M, Stabnow, B, IEEE, (1997), The new millennium program EO-1 mission and spacecraft design concept, 1997 Ieee Aerospace Conference Proceedings, Vol 4, 207-227
PERRY, ME, BROOKS, NH, CONTENT, DA, HULSE, RA, MAHDAVI, MA, MOOS, HW, (1991), IMPURITY TRANSPORT DURING THE H-MODE IN DIII-D, Nuclear Fusion, 31, 1859-1875
CONTENT, DA, MOOS, HW, PERRY, ME, BROOKS, NH, MAHDAVI, MA, PETRIE, TW, STJOHN, H, SCHISSEL, DP, HULSE, RA, (1990), IMPURITY PROFILES FOR H-MODE DISCHARGES IN DIII-D, Nuclear Fusion, 30, 701-715
OSBORNE, TH, BROOKS, NH, BURRELL, KH, CARLSTROM, TN, GROEBNER, RJ, HOWL, W, KELLMAN, AG, LAO, LL, TAYLOR, TS, HILL, DN, OHYABU, N, PERRY, ME, (1990), OBSERVATION OF THE H-MODE IN OHMICALLY HEATED DIVERTOR DISCHARGES ON DIII-D, Nuclear Fusion, 30, 2023-2028
MAHDAVI, MA, HILL, D, ALLEN, SL, BROOKS, NH, BURRELL, KH, CARLSTROM, T, CONTENT, D, DEBOO, J, GOHIL, P, GOTTARDI, N, HSIEH, CL, HAAS, G, JACKSON, G, OHYABU, N, PERRY, ME, PETRIE, T, RENSINK, M, SCHISSEL, D, SHIMADA, M, SNIDER, R, STAMBAUGH, R, STOCKDALE, R, TAYLOR, T, (1989), MODIFICATION OF THE SCRAPE-OFF LAYER BY EDGE PLASMA MODES, Journal of Nuclear Materials, 162, 245-250
STAMBAUGH, R, ALLEN, S, BRAMSON, G, BROOKS, N, BURRELL, KH, CALLIS, R, CARLSTROM, T, CHANCE, M, CHU, M, COLLERAINE, A, CONTENT, D, DEBOO, J, FERRON, J, FUKUMOTO, H, GOHIL, P, GOTTARDI, N, GROEBNER, RJ, HAAS, G, HEIDBRINK, W, HILL, D, HONG, R, HOSOGANE, N, HOWL, W, HSIEH, C, JACKSON, GL, JAHNS, G, JAMES, R, KELLMAN, A, KIM, J, KINOSHITA, S, LAO, L, LAZARUS, E, LOHR, J, LOMAS, P, LUXON, J, MAHDAVI, M, MATSUOKA, M, MAYBERRY, M, MOELLER, CP, OHYABU, N, OSBORNE, T, OVERSKEI, D, OZEKI, T, PERKINS, S, PETERSEN, P, PERRY, M, PETRIE, T, PHILLIPS, J, PORTER, G, PRATER, R, RENSINK, M, SCHISSEL, D, SCOVILLE, J, SERAYDARIAN, R, SHIMADA, M, SIMONEN, T, SNIDER, RT, STALLARD, B, STAV, R, STJOHN, H, STOCKDALE, R, STRAIT, EJ, TAYLOR, TS, TURNBULL, A, (1988), HIGH BETA-STUDIES AND ECRH STUDIES IN DIII-D, Plasma Physics and Controlled Fusion, 30, 1585-1596
CONTENT, D, WROBLEWSKI, D, PERRY, M, MOOS, HW, (1986), SPACE-RESOLVING AND TIME-RESOLVING SPECTROGRAPH FOR HIGH-TEMPERATURE PLASMA DIAGNOSTICS, Review of Scientific Instruments, 57, 2041-2042