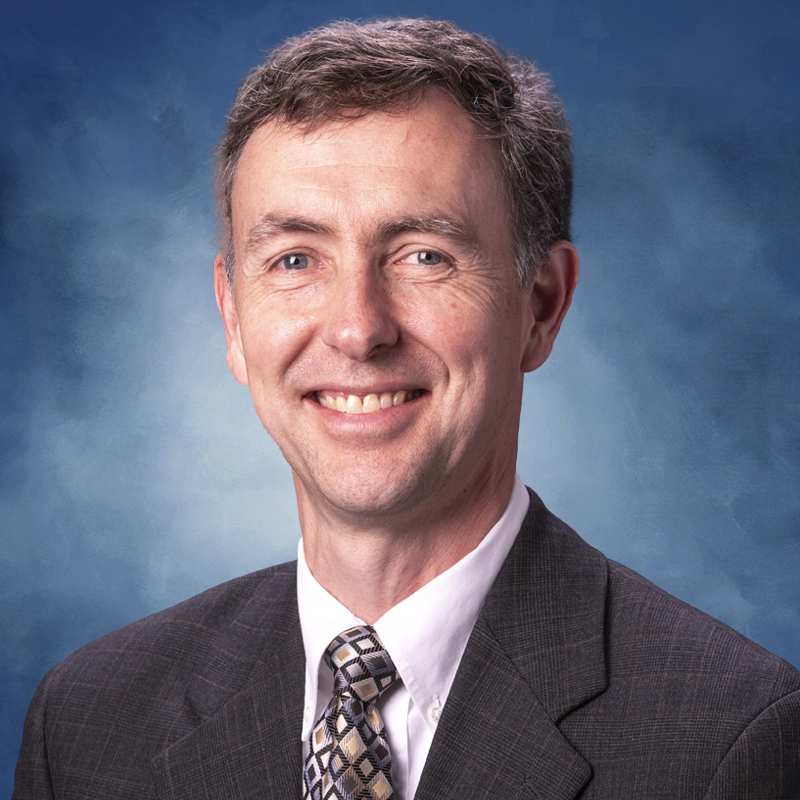 240-228-7130


Richard.Meitzler@jhuapl.edu


: SES


:


: Planetary


Europa Clipper, Radiation


| Degree | Field of Study | Year Attained | Institution Name |
| --- | --- | --- | --- |
| BS | Electrical Engineering | 1988 | The Pennsylvania State University |
| MS | Electrical and Computer Engineering | 1990 | Johns Hopkins University |
| PhD | Electrical and Computer Engineering | 1996 | Johns Hopkins University |
Primary technical career focus has been the design and implementation of ASICs and VLSI circuits as well as logic design using FPGAs.  Implemented standard and radiation-tolerant ASICs for novel spacecraft and terrestrial applications. Prior to space-oriented work, experience includes support of CMOS process development, transistor device physics and modeling, and DSP ASIC design for telecommunications. Implemented FPGAs for spacecraft avionics and communications subsystems for multiple JHU/APL missions including MESSENGER, New Horizons, and Van Allen Probes. Served as PI for externally funded grants for image compression and radiation hardened circuit design as well as internally funded electronics developments. Currently serving as the lead for Europa Clipper mission's Radiation Monitoring Subsystem, which will assess total ionizing dose and the energetic electron environment for spacecraft hazards. Also serving as the avionics lead for the Dragonfly mission to Titan, with oversight of the electronics development and implementation for spacecraft interfaces, computing, and health monitoring.
:
| Start Year | End Year | Description |
| --- | --- | --- |
| 2002 | Current | Johns Hopkins University Applied Physics Laboratory, Principal Professional Staff. ASIC and FPGA development for terrestrial applications and space missions, including MESSENGER, New Horizons, Van Allen Probes, and Parker Solar Probe. PI or co-PI for CCSDS-compliant image decoder, radiation tolerant ASIC design, and internally funded research projects. Current lead for Europa Clipper mission's Radiation Monitoring Subsystem and Dragonfly mission spacecraft avionics. |
| 1997 | 2002 | Tellabs, Staff Engineer. Design and implementation of signal processing ASICs for echo cancellation and digital telephony. |
| 1996 | 1997 | Hewlett-Packard Company, Staff Engineer. Developed compact circuit simulation models for CMOS devices and interconnect. |
| 2005 | Current | Johns Hopkins University Engineering Professionals Program, Instructor. Taught class on learning the VHDL language with application to FPGA design. Currently teaching class in Digital Integrated Circuit Design. |
No items
:
Jun, Insoo and Paranicas, Chris and Goldsten, John O and Meitzler, Richard and Peplowski, Patrick N and Maurer, Richard, (2016), Radiation Science Enabled by the Radiation Monitoring Subsystem (RMS) for the Planned Europa Mission, AGUFM, SM51E--2538
Martin, Mark N and Meitzler, Richard C, (2012), A family of radiation tolerant ASICs for spacecraft monitoring and control operations, 2012 IEEE Aerospace Conference, 1--6
Martin, Mark N and Strohbehn, Kim and Millard, Wesley P and Meitzler, Richard C and Fraeman, Martin E and Jaskulek, Stephen E, (2006), Power remote input output ASIC (PRIO), 2006 IEEE Aerospace Conference, 7--pp
Fraeman, Martin E and Meitzler, Richard C and Martin, Mark N and Millard, Wesley P and Wong, Yanyi L and Mellert, Joanna D and Bowles-Martinez, Jessica N and Strohbehn, Kim and Roth, David R, (2006), Radiation tolerant mixed signal microcontroller for Martian surface applications, 2006 IEEE Aerospace Conference, 8--pp
Meitzler, Richard C and Marwick, Miriam A and Schneider, Wolfger, (2006), Radiation-tolerant diffuse infrared optical backplane development, 2006 IEEE Aerospace Conference, 6--pp
Meitzler, Richard C and Schneider, Wolfger and Conde, Richard, (2005), IRCOMM: spacecraft free-space optical bus development, 2005 IEEE Aerospace Conference, 1583--1588
Wong, Yanyi L and Martin, Mark N and Meitzler, Richard C and Fraeman, Martin E, (2005), Radiation hard by design techniques for EEPROM, Proceedings of the 12th Annual NASA Symposium on VLSI Design Conference
Martin, Mark N and Strohbehn, Kim and Millard, Wesley P and Meitzler, Richard C and Fraeman, Martin E and Jaskulek, JE, (2005), The power remote input-output (PRIO) ASIC, Proceedings of the 12th Annual NASA Symposium on VLSI Design Conference
Meitzler, Richard C and Millard, Wesley P and Hopkins, J, (2003), A direct digital frequency synthesizer prototype for space applications, Proc. NASA Symp. VLSI Design
Meitzler, Richard C, (1997), Analog VLSI for focal plane processing: devices, circuits, and architectural considerations
Meitzler, Richard C and Andreou, AG, (1996), Modeling nonuniform doping in subthreshold MOSFETs, Proceedings of the 39th Midwest Symposium on Circuits and Systems, 1, 265--268
Andreou, Andreas G and Meitzler, Richard C and Strohbehn, Kim and Boahen, KA, (1995), Analog VLSI neuromorphic image acquisition and pre-processing systems, Neural Networks, 8, 7-8, 1323--1347
Meitzler, Richard C and Strohbehn, Kim and Andreou, Andreas G, (1995), A silicon retina for 2-D position and motion computation, Proceedings of ISCAS'95-International Symposium on Circuits and Systems, 3, 2096--2099
Yang, Kewei and Meitzler, Richard C and Andreou, Andreas G, (1994), A model for MOS effective channel mobility with emphasis in the subthreshold and transition region, Proceedings of IEEE International Symposium on Circuits and Systems-ISCAS'94, 1, 431--434
Strohbehn, Kim and Meitzler, Richard C and Andreou, Andreas G and Jenkins, Robert E, (1994), Analog image processing with silicon retinas, Johns Hopkins APL Technical Digest, 15, 3, 178--187
Meitzler, Richard C and Andreou, Andreas G and Strohbehn, K and Jenkins, RE, (1993), A sampled-data motion chip, Proceedings of 36th Midwest Symposium on Circuits and Systems, 288--291
Meitzler, Richard C and Andreou, Andreas G, (1993), On the simulation of analog VLSI systems operating in the subthreshold and transition regions, [1993] Proceedings of the Tenth Biennial University/Government/Industry Microelectronics Symposium, 145--150
Meitzler, RC and Strohbehn, K and Andreou, AG, (1993), A Silicon Retina for 2-D Position and Motion Computation, IEEE INTERNATIONAL SYMPOSIUM ON CIRCUITS AND SYSTEMS, 1, 3, III--2096