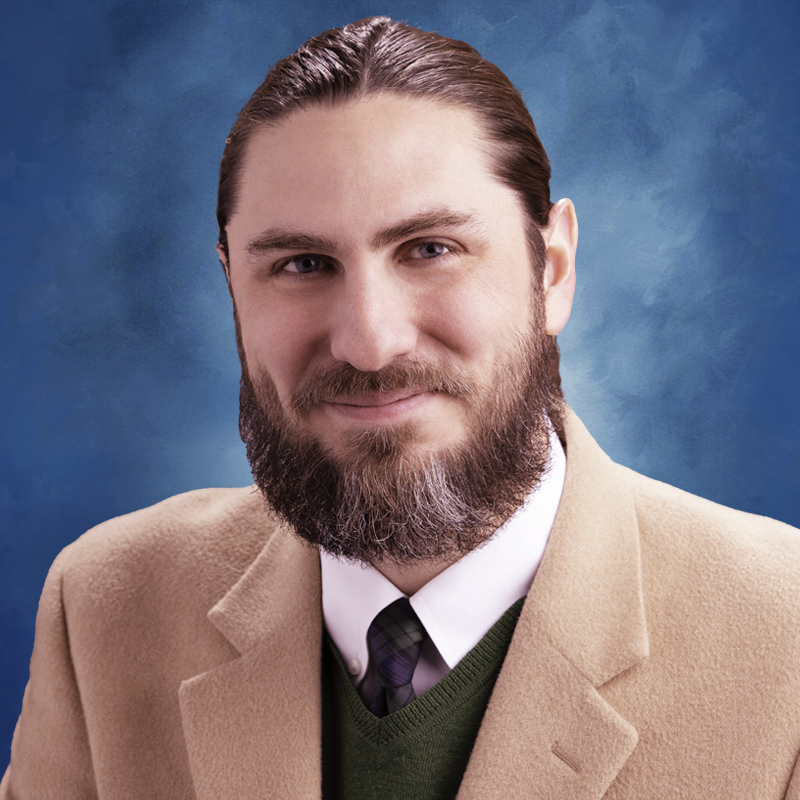 240-592-1090


Justin.Likar@jhuapl.edu


: SES


:


: Heliophysics


Europa Clipper, EIS, PIMS, Radiation, IVO


| Degree | Field of Study | Year Attained | Institution Name |
| --- | --- | --- | --- |
| B.S. | Physics | 2001 | Bucknell University |
| M.Eng. | Mechanical and Aerospace Engineering | 2007 | Princeton University |
Justin Likar is a Cognizant Engineer within the JHU APL Space Exploration Sector in Laurel, MD.  He serves in Lead Engineer and Principal Investigator capacity in areas relating to natural and manmade space radiation impacts on space system design and operation.  Specific topical areas of expertise include Dose, Dose Rate, and Single Event Effects in microelectronics, spacecraft charging, space weather, climatology, targeted sensing, and on-orbit operations and anomaly attribution.  Current projects of significance include Europa Clipper (multiple instruments therein), Interstellar Mapping and Acceleration Probe (IMAP), Io Volcano Observer (IVO), and Van Allen Probes extended mission along with a number of Department of Defense and National Security Space programs.  He served on the Steering Committee for the 2017 Space Environment Engineering and Science Applications Workshop (SEESAW) the 2018 and 2020 Spacecraft Charging Technology Conference (SCTC), and the 2019 Applied Space Environments Conference (ASEC).  Prior to joining APL in 2018 Justin was with Lockheed Martin Space Systems (Newtown, PA) from 2001-2014 and United Technologies Aerospace Systems (2014-2017).
| AGU Index Category | AGU Index Sub-Category |
| --- | --- |
| SPACE WEATHER | Space radiation environment |
| SPACE WEATHER | Engineering for hazard mitigation |
:
| Start Year | End Year | Description |
| --- | --- | --- |
| 2018 | Current | Sr. Professional Staff II Space Environmental Effects (SEN) Engineering Johns Hopkins University Applied Physics Laboratory |
| 2014 | 2018 | Staff Reliability Engineer Specialty Engineering Organization UTC Aerospace Systems |
| 2001 | 2014 | Staff Systems Engineer and Associate Manager Specialty Engineering Organization Lockheed Martin Space Systems |
| Year | Description |
| --- | --- |
| 2018 - Present | AGU |
| 2018 - Present | IEEE |
| 2008 - Present | AIAA |
:
, (2019), Bayesian Radiation Modeling for Spacecraft Reliability Prediction, 2019 IEEE Aerospace Conference
, (2019), Compendium of Recent Radiation Test Results from the Johns Hopkins University Applied Physics Laboratory, 2019 IEEE Radiation Effects Data Workshop
, (2019), Guest Editorial Spacecraft Charging Technology, IEEE Transactions on Plasma Science
, (2018), Spacecraft Charging Related Risk of Floating Connector Pins, IEEE Transactions on Plasma Science
, (2018), Electrical Behavior of Carbon-Loaded Kapton for Spacecraft Applications, Journal of Spacecraft and Rockets
, (2017), Impact of space weather on the satellite industry, Space Weather
, (2015), Preliminary Measurements of ESD Propagation on a Round Robin Coupon, IEEE Transactions on Plasma Science
, (2015), AFRL Round-Robin Test Results on Plasma Propagation Velocity, IEEE Transactions on Plasma Science
, (2015), Surface Charging Considerations for Composite Materials Used in Spacecraft Applications, IEEE Transactions on Plasma Science
, (2015), Spacecraft Charging, Plume Interactions, and Space Radiation Design Considerations for All-Electric GEO Satellite Missions, IEEE Transactions on Plasma Science
, (2013), Initial results from Primary Arc effects on solar cells at LEO (PASCAL) flight experiment, 2013 IEEE 39th Photovoltaic Specialists Conference (PVSC)
, (2013), Effects of Ion Energy on Single Event Effect Performance of LM139 and AD9042, 2013 IEEE Radiation Effects Data Workshop (REDW)
, (2013), PPPS-2013: Measurement of ESD plasma propagation on a postively charged ISS solar array coupon, 2013 Abstracts IEEE International Conference on Plasma Science (ICOPS)
, (2013), First Preliminary Results From U.S. Round-Robin Tests, IEEE Transactions on Plasma Science
, (2013), Further Results from the U.S. Round-Robin Experiment on Plasma Expansion Speed, 51st AIAA Aerospace Sciences Meeting including the New Horizons Forum and Aerospace Exposition
, (2013), Standard: Low Earth Orbit Spacecraft Charging Design Standard Requirement and Associated Handbook (ANSI/AIAA S-115-2013(2017)), Standard: Low Earth Orbit Spacecraft Charging Design Standard Requirement and Associated Handbook (ANSI/AIAA S-115-2013(2017))
, (2012), On-Orbit SEU Rates of UC1864 PWM: Comparison of Ground Based Rate Calculations and Observed Performance, IEEE Transactions on Nuclear Science
, (2012), Single Event Effects Characterization of Maxwell 7846B DAC, 2012 IEEE Radiation Effects Data Workshop
, (2012), The Timescale of Surface-Charging Events, IEEE Transactions on Plasma Science
, (2012), A U.S. Round-Robin Experiment on Characteristics of Arc Plasma Expansion, 4th AIAA Atmospheric and Space Environments Conference
, (2011), Transparent CNT coatings for solar array and spacecraft charging applications, 2011 37th IEEE Photovoltaic Specialists Conference
, (2011), A Summary of Single Event Upset Testing of CD4000 Series Devices, 2011 IEEE Radiation Effects Data Workshop
, (2011), On-Orbit Error Rates of RHBD SRAMs: Comparison of Calculation Techniques and Space Environmental Models With Observed Performance, IEEE Transactions on Nuclear Science
, (2011), Geosynchronous ESD environment characterization via in situ measurements on host spacecraft, 2011 IEEE International Symposium on Electromagnetic Compatibility
, (2010), On-Orbit Total Dose Measurements From 1998 to 2007 Using pFET Dosimeters, IEEE Transactions on Nuclear Science
, (2009), On space plasma ground test methodologies and related solar array design considerations, 2009 34th IEEE Photovoltaic Specialists Conference (PVSC)
, (2008), Shielding Effectiveness and Closeout Methods for Composite Spacecraft Structural Panels, IEEE Transactions on Electromagnetic Compatibility
, (2008), Radiation Hard Silicon Nanowire Field Effect Transistors, 2008 8th IEEE Conference on Nanotechnology
, (2008), Radiated Emissions and Magnetic Field Characterization of a 2-kW Electrothermal Propulsion System, IEEE Transactions on Electromagnetic Compatibility
, (2008), Solar Array Plasma Interaction: Influence of Interconnect Shape on Primary Arc Parameters, Journal of Spacecraft and Rockets
, (2008), Total Ionizing Dose and Dose Rate Effects in Candidate Spacecraft Electronic Devices, 2008 IEEE Radiation Effects Data Workshop
, (2007), Charging of Composites in Space Environment: Ground Test Data, IEEE Transactions on Nuclear Science
, (2007), Influence of Solar Cell Shape, Interconnect Shape, and Coverglass Coatings on Solar Array Arcing Parameters, 2007 IEEE Radiation Effects Data Workshop
, (2006), Single Event Effects on New High Speed Analog to Digital Converters, Digital to Analog Converters, Hybrid MUXDAC Devices, and Voltage Converters, 2006 IEEE Radiation Effects Data Workshop
, (2006), Interaction of Charged Spacecraft with Electric Propulsion Plume: On Orbit Data and Ground Test Results, IEEE Transactions on Nuclear Science
, (2006), Electrostatic Discharge Induced Momentum Impulse From Charged Spacecraft Surfaces, IEEE Transactions on Nuclear Science