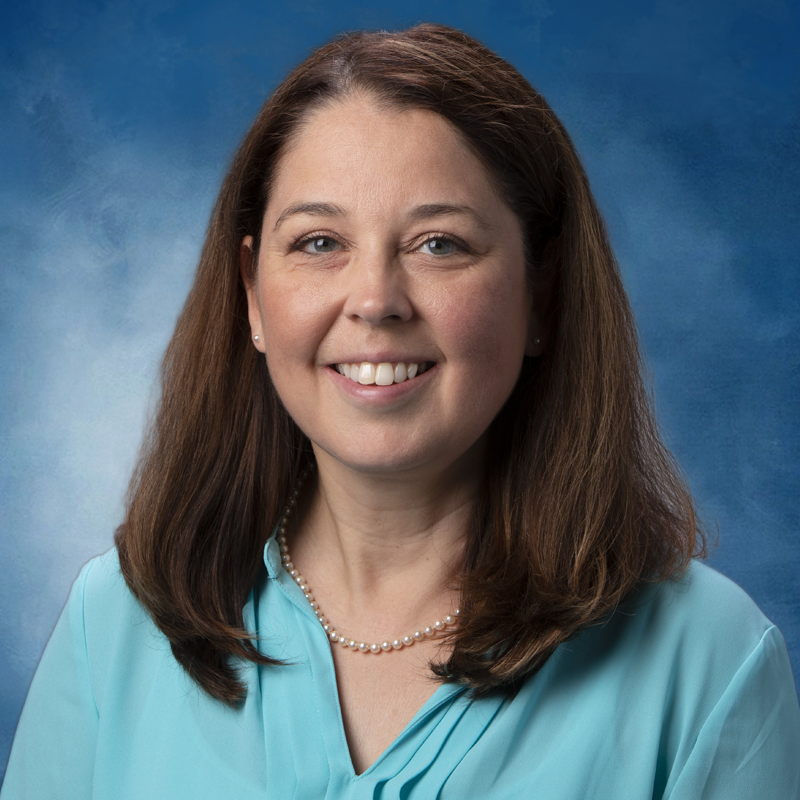 240-228-0065


Karen.Stockstill-Cahill@jhuapl.edu


: SES


:


: Planetary


Chandrayaan-1, M3, Clementine, UVVIS, Mars Odyssey, THEMIS, MER, Pancam, MESSENGER, XRS, GRNS, MDIS, MASCS, MGS, TES


| Degree | Field of Study | Year Attained | Institution Name |
| --- | --- | --- | --- |
| B.A. | Physics | 1994 | Ohio Wesleyan University |
| M.S. | Geology | 1999 | Michigan State University |
| Ph.D. | Geology | 2005 | University of Tennessee - Knoxville |
I am a published and respected spectroscopist/geochemist who has participated in several NASA missions to Mars and Mercury. I have twenty years experience using remote sensing and laboratory analysis of samples in government and academia. My experience working with remote sensing ranges from terrestrial and planetary geochemistry to land mine and IED detection. This work has involved field work, research, peer-reviewed publications, scientific presentations at conferences, education and public outreach, and proposal writing. I am proficient with IDL and ENVI, igneous crystallization modeling programs, and multiple linear regression techniques. I have vast experience with word processing, spreadsheet, and graphical programs and am familiar with MATLAB, UNIX sytems, web design, and ArcGIS software.
| AGU Index Category | AGU Index Sub-Category |
| --- | --- |
| PLANETARY SCIENCES: SOLID SURFACE PLANETS | Composition |
| PLANETARY SCIENCES: SOLID SURFACE PLANETS | Remote sensing |
| PLANETARY SCIENCES: SOLID SURFACE PLANETS | Volcanism |
| PLANETARY SCIENCES: SOLID SURFACE PLANETS | Instruments and techniques |
:
| Start Year | End Year | Description |
| --- | --- | --- |
| 2019 | Current | Laboratory Manager/Scientist (JHU-APL) • Manage the day-to-day operations of the Laboratory for Spectroscopy under Planetary Environmental Conditions - Custom-made ultra-high vacuum environmental chamber (10^-8 and 10^-10 torr), temperature 100K - 650K, reflectance spectroscopy from ~140 nm to ~5000 nm - Custom-made MarsAnalog Reflectance Spectroscopy chamber, 0.35 to 25 um reflectance spectroscopy of materials under Martian conditions |
| 2016 | 2019 | Senior Scientist, (Planetary Science Institute) • PI - NASA PMDAP grant adapting radiative transfer modeling for use with MESSENGER data • Co-I - NASA-PSI SSERVI Toolbox for Research and Exploration (TREX) • Co-I NASA DDAP numerical petrologic modeling of Mercury • Co-I NASA LDAP investigating UV spectral characterization of Fe-impregnated silica gels to characterize space weathering at UV wavelengths • Co-editor of the Planetary Exploration Newsletter (PEN) - weekly electronic bulletin |
| 2013 | 2013 | ORISE Research Program Scientist (JHU-APL) • Applied spectral modeling techniques to lunar glass simulates with variable compositions to evaluate the robustness of model fits and establish compositional limits for application to telescopic and orbital spectral data |
| 2010 | 2013 | Postdoctoral Fellow (Smithsonian National Museum of Natural History) • Science team associate with MESSENGER, conducting petrologic modeling of potential parental magmas of Mercury to better understand the petrologic evolution of Mercury |
| 2005 | 2009 | Postdoctoral Research Fellow (Univ. of Hawai'i, HIGP/NASA-Astrobiology Institute) • Conducted spectroscopic analysis of telescopic NIR spectra of the Moon • Spectroscopic analysis of thermal emission spectra of Mars, including spectral unmixing algorithms and ratio techniques • Participated on team engaged in development of a rugged miniature mass-spectrometer aboard Mars rover missions • Characterized geochemical, spectral, and thermal properties of the Honolulu Volcanic series |
| 2001 | 2005 | Graduate Research Assistant (University of Tennessee - Knoxville) • Participated in the MER Science Team in support of the Spirit rover mission • Conducted spectral analysis and geologic interpretation of Mars TIR data to search for H2O-related minerals on Mars • Conducted petrologic analyses of Martian meteorites to better understand the petrologic history of Mars • Participated in a team project to assess the geologic motivations for selecting Gusev Crater as a MER landing site |
| Year | Description |
| --- | --- |
| 2018 | NASA Group Achievement Award for the MErcury Surface, Space ENvironment, GEochemistry and Ranging (MESSENGER) Team |
| 2004 | NASA Group Achievement Award for the Mars Exploration Rover Team |
| 2003 | Planetary Geosciences Institute Excellence in Ph.D. Research (Univ. of Tennessee) |
| 2002 | Outstanding Student Paper Award, AGU Planetary Sciences Division |
:
Takir, Driss and Stockstill-Cahill, Karen R. and Hibbitts, Charles A. and Nakauchi, Yusuke, (2019), 3-ensuremathmum reflectance spectroscopy of carbonaceous chondrites under asteroid-like conditions, icarus, 333, 243-251
Peplowski, Patrick N. and Stockstill-Cahill, Karen, (2019), Analytical Identification and Characterization of the Major Geochemical Terranes of Mercury's Northern Hemisphere, Journal of Geophysical Research (Planets), 124, 9, 2414-2429
Cahill, Joshua and Wirth, Anna and Stockstill-Cahill, Karen and Denevi, Brett and Mandt, Kathleen and Hendrix, Amanda and Retherford, Kurt, (2019), An Ultraviolet Examination of Global Lunar Regolith Maturation, EPSC-DPS Joint Meeting 2019, 2019, EPSC-DPS2019-1914
Hibbitts, C.~A. and Stockstill-Cahill, K. and Wing, B. and Paranicas, C., (2019), Color centers in salts - Evidence for the presence of sulfates on Europa, icarus, 326, 37-47
Stockstill-Cahill, K.~R. and Peplowski, P.~N., (2019), Exploring the Geochemical Implications of Terranes Derived from Principal Components Analysis, Lunar and Planetary Science Conference, 2682
Stockstill-Cahill, Karen and Cahill, Joshua and Hibbitts, Karl, (2019), Ultraviolet Characterization of Fe-Impregnated Silica Gels as Analogues for Lunar Space Weathering, EPSC-DPS Joint Meeting 2019, 2019, EPSC-DPS2019-1844
Stockstill-Cahill, K.~R. and Cahill, J.~T. and Hendrix, A.~R. and Domingue, D.~L., (2018), Carbon and Space Weathering: Mie-modified Hapke Spectral Modeling with Submicroscopic Carbon, AGU Fall Meeting Abstracts, 2018, P21D-3380
Vander Kaaden, K.~E. and McCubbin, F.~M. and Rowland, R.~L., II and Morris, R.~V. and Klima, R.~L. and Stockstill-Cahill, K. and Agresti, D.~G., (2018), Examining the Presence and Valence of Iron on the Surface of Mercury Post-MESSENGER: Open Questions Awaiting BepiColombo Results, AGU Fall Meeting Abstracts, 2018, P22B-07
Stockstill-Cahill, K.~R. and Peplowski, P.~N., (2018), Geochemical Constraints for Mercury's PCA-Derived Geochemical Terranes, Mercury: Current and Future Science of the Innermost Planet, 2047, 6119
Landsman, Z.~L. and Metzger, P.~T. and Rivkin, A.~S. and Britt, D.~T. and Cannon, K.~M. and Hibbitts, C.~A. and Stockstill-Cahill, K.~R., (2018), A Spectroscopic Study of High-Fidelity Simulated Primitive Asteroid Regolith, Lunar and Planetary Science Conference, 2297
Jones, M.~J. and Izenberg, N.~R. and Hibbitts, C.~A. and Burgess, K.~D. and Stockstill-Cahill, K.~R., (2018), Implications of Olivine Stability for Laboratory Spectroscopy Studies, Lunar and Planetary Science Conference, 1383
Cahill, J.~T. and Stockstill-Cahill, K.~R. and Wirth, A.~A. and Hibbitts, C. and Denevi, B.~W. and Livi, K., (2018), Interpreting Ultraviolet LAMP & LROC Observations of the Moon with the Aid of Laboratory Measurements of Fe-Impregnated Silica Gel Analogues, AGU Fall Meeting Abstracts, 2018, P21G-3421
Hibbitts, Charles and Stockstill-Cahill, Karen, (2018), Laboratory Reflectance Spectroscopy Measurements of Planetary Analogs in the UV-IR under Relevant Conditions, AAS/Division for Planetary Sciences Meeting Abstracts #50, 504.02
Roberts, J.~H. and Peplowski, P.~N. and Stickle, A.~M. and Stockstill-Cahill, K.~R. and Denevi, B.~W. and Buczkowski, D.~L. and Barnouin, O.~S., (2018), Thermochemical Evolution of Mercury's Mantle and the Formation of the Volcanic Plains, Mercury: Current and Future Science of the Innermost Planet, 2047, 6122
Peplowski, P.~N. and Stockstill-Cahill, K.~R., (2018), Mercury's Geochemical Terranes Revisited, Mercury: Current and Future Science of the Innermost Planet, 2047, 6032
Cantillo, D.~C. and Hibbitts, C.~A. and Viviano, C.~E. and Stockstill-Cahill, K., (2018), Investigating the Formation of Mars Recurring Slope Lineae Through Laboratory Experiments, Lunar and Planetary Science Conference, 2261
Stockstill-Cahill, K.~R. and Izenberg, N.~R. and Trang, D. and Cahill, J.~T.~S. and Domingue, D.~L., (2018), Hapke Spectral Modeling of the Space Weathered Surface of Mercury Constrained by Compositional Information from MESSENGER, Lunar and Planetary Science Conference, 1733
Nakauchi, Y. and Takir, D. and Hibbitts, C.~A. and Stockstill-Cahill, K.~R. and Emery, J.~P. and Corre, L.~L. and Iwata, T. and Kitazato, K., (2018), Reflectance Spectra of Carbonaceous Chondrites Measured Under Asteroid-Like Conditions: Implications for Hayabusa2's NIRS3 Instrument, Lunar and Planetary Science Conference, 1850
Domingue, D.~L. and Allain, J. -P. and Banks, M. and Christoffersen, R. and Cintala, M. and Clark, R. and Cloutis, E. and Graps, A. and Hendrix, A.~R. and Hseih, H. and Lane, M.~D. and Lederer, S. and Li, J. -Y. and Noe Dobrea, E. and Prettyman, T. and Savin, D.~W. and Schorghofer, N. and Stockstill-Cahill, K. and Vilas, F. and TREX Team, (2018), Toolbox for Research and Exploration (TREX): Investigations of Fine-Grained Materials on Small Bodies, Lunar and Planetary Science Conference, 1141
Stockstill-Cahill, K.~R. and Cahill, J.~T.~S. and Domingue, D. and Izenberg, N.~R. and D'Amore, M., (2017), Composition of MESSENGER Surface Types from Multispectral MASCS Data, Lunar and Planetary Science Conference, 2673
Hibbitts, C. and Stockstill-Cahill, K. and Paranicas, C. and Wing, B.~R., (2017), The Effects of Radiation on the Adsorption of CO$_2$ by Nonice Materials Relevant to Icy Satellites, AGU Fall Meeting Abstracts, 2017, P43D-2908
Cantillo, D.~C. and Hibbitts, C. and Wing, B.~R. and Mushkin, A. and Stockstill-Cahill, K. and Viviano-Beck, C.~E., (2017), Investigating the Formation of Mars Recurring Slope Lineae through Laboratory Experiments, AGU Fall Meeting Abstracts, 2017, P41C-2845
Hibbitts, C. and Stockstill-Cahill, K., (2017), Ultraviolet reflectance spectroscopy measurements of planetary materials and their analogs, AGU Fall Meeting Abstracts, 2017, P23F-02
Hibbitts, Charles A. and Stockstill-Cahill, Karen and Takir, Driss, (2017), Ultraviolet reflectance spectroscopy measurements of carbonaceous meteorites and planetary analog materials, AAS/Division for Planetary Sciences Meeting Abstracts #49, 417.10
Hibbitts, C.~A. and Stockstill, K. and Wing, B.~R. and Shusterman, M.~L. and Paranicas, C., (2017), Irradiated Salts and the Color of the Nonice Material on Europa, Lunar and Planetary Science Conference, 2456
Vilas, Faith and Domingue, Deborah L. and Helbert, J"orn and D'Amore, Mario and Maturilli, Alessandro and Klima, Rachel L. and Stockstill-Cahill, Karen R. and Murchie, Scott L. and Izenberg, Noam R. and Blewett, David T. and Vaughan, William M. and Head, James W., (2016), Mineralogical indicators of Mercury's hollows composition in MESSENGER color observations, grl, 43, 4, 1450-1456
Stockstill-Cahill, K.~R. and Domingue, D.~L. and Cahill, J.~T.~S. and Vilas, F. and Choo, T. and Hendrix, A.~R., (2016), Radiative Transfer Modeling of Near-Infrared Reflectance Data of Gaspra, Lunar and Planetary Science Conference, 2229
Domingue, Deborah L. and Vilas, Faith and Choo, Teck and Stockstill-Cahill, Karen R. and Cahill, Joshua T.~S. and Hendrix, Amanda R., (2016), Regional spectrophotometric properties of 951 Gaspra, icarus, 280, 340-358
Stockstill-Cahill, K.~R. and Domingue, D.~L. and Cahill, J.~T.~S., (2015), Radiative Transfer Modeling of Near-Infrared Reflectance Data of Airless Planetary Bodies, Space Weathering of Airless Bodies: An Integration of Remote Sensing Data, Laboratory Experiments and Sample Analysis Workshop, 1878, 2048
Domingue, Deborah L. and Vilas, Faith and Stockstill-Cahill, Karen and Cahill, Joshua and Hendrix, Amanda, (2015), Spectrophotometric Properties of Gaspratextquoterights Surface, AAS/Division for Planetary Sciences Meeting Abstracts #47, 213.12
Stockstill-Cahill, Karen R. and Blewett, David T. and Cahill, Joshua T.~S. and Denevi, Brett W. and Lawrence, Samuel J. and Coman, Ecaterina I., (2014), Spectra of the Wells lunar glass simulants: New old data for reflectance modeling, Journal of Geophysical Research (Planets), 119, 5, 925-940
Vilas, F. and Domingue, D.~L. and Helbert, J. and D'Amore, M. and Izenberg, N.~R. and Klima, R.~L. and Stockstill-Cahill, K.~R. and Head, J.~W., (2014), Dominici Crater Wall Hollows: Potential Spectral Evidence for Sulfide Mineralogy on Mercury, Lunar and Planetary Science Conference, 1296
Stockstill-Cahill, K.~R. and Blewett, D.~T. and Cahill, J.~T.~S. and Denevi, B.~W. and Lawrence, S.~J. and Coman, E.~I., (2014), Reflectance Modeling of Spectra of the Wells Lunar Glass Simulants, Lunar and Planetary Science Conference, 1934
Peplowski, Patrick N. and Evans, Larry G. and Stockstill-Cahill, Karen R. and Lawrence, David J. and Goldsten, John O. and McCoy, Timothy J. and Nittler, Larry R. and Solomon, Sean C. and Sprague, Ann L. and Starr, Richard D. and Weider, Shoshana Z., (2014), Enhanced sodium abundance in Mercury's north polar region revealed by the MESSENGER Gamma-Ray Spectrometer, icarus, 228, 86-95
Vilas, Faith and Domingue, Deborah L. and Helbert, Joern and D'Amore, Mario and Izenberg, Noam R. and Murchie, Scott L. and Klima, Rachel L. and Stockstill-Cahill, Karen R. and Sprague, Ann L. and Vaughan, William M. and Head, James W., (2014), Hollow Promises: A Window into Mercurytextquoterights Surface Mineralogy, AAS/Division for Planetary Sciences Meeting Abstracts #46, 205.02
D'Amore, M. and Helbert, J. and Maturilli, A. and Ferrari, S. and Bauch, K. and D'Incecco, P. and Hiesinger, H. and Head, J.~W. and Holsclaw, G.~M. and Lorin, D.~D. and Denevi, B.~W. and Stockstill-Cahill, K.~R., (2013), Simulated MERTIS observation of the Rudaki-Kuiper craters area on Mercury, AGU Fall Meeting Abstracts, 2013, P13A-1735
Klima, R.~L. and Izenberg, N.~R. and Murchie, S. and Meyer, H.~M. and Stockstill-Cahill, K.~R. and Blewett, D.~T. and D'Amore, M. and Denevi, B.~W. and Ernst, C.~M. and Helbert, J. and McCoy, T.~J. and Sprague, A.~L. and Vilas, F. and Weider, S.~Z., (2013), Constraining the Ferrous Iron Content of Silicate Minerals in Mercury's Crust, Lunar and Planetary Science Conference, 1602
Weider, Shoshana Z. and Nittler, Larry R. and Starr, Richard D. and McCoy, Timothy J. and Stockstill-Cahill, Karen R. and Byrne, Paul K. and Denevi, Brett W. and Head, James W. and Solomon, Sean C., (2012), Chemical heterogeneity on Mercury's surface revealed by the MESSENGER X-Ray Spectrometer, Journal of Geophysical Research (Planets), 117, E00L05
Stockstill-Cahill, K.~R. and McCoy, T.~J. and Nittler, L.~R. and Weider, S.~Z., (2012), Magnesium-Rich Compositions of Mercury: Implications for Magmatism from Petrologic Modeling, Lunar and Planetary Science Conference, 2107
Weider, S.~Z. and Nittler, L.~R. and Starr, R.~D. and McCoy, T.~J. and Stockstill-Cahill, K.~R. and Byrne, P.~K. and Denevi, B.~W. and Head, J.~W. and Solomon, S.~C., (2012), Chemical heterogeneity on Mercury's surface revealed by the MESSENGER X-Ray Spectrometer, European Planetary Science Congress 2012, EPSC2012-713
McCoy, T.~J. and Nittler, L.~R. and Stockstill-Cahill, K. and Blewett, D.~T., (2012), Mercury: Informing Remote Sensing through Petrology in the Absence of Samples from the Innermost Planet, AGU Fall Meeting Abstracts, 2012, P41C-04
Evans, Larry G. and Peplowski, Patrick N. and Rhodes, Edgar A. and Lawrence, David J. and McCoy, Timothy J. and Nittler, Larry R. and Solomon, Sean C. and Sprague, Ann L. and Stockstill-Cahill, Karen R. and Starr, Richard D. and Weider, Shoshana Z. and Boynton, William V. and Hamara, David K. and Goldsten, John O., (2012), Major-element abundances on the surface of Mercury: Results from the MESSENGER Gamma-Ray Spectrometer, Journal of Geophysical Research (Planets), 117, E00L07
Stockstill-Cahill, Karen R. and McCoy, Timothy J. and Nittler, Larry R. and Weider, Shoshana Z. and Hauck, Steven A., II, (2012), Magnesium-rich crustal compositions on Mercury: Implications for magmatism from petrologic modeling, Journal of Geophysical Research (Planets), 117, E00L15
Peplowski, Patrick N. and Lawrence, David J. and Rhodes, Edgar A. and Sprague, Ann L. and McCoy, Timothy J. and Denevi, Brett W. and Evans, Larry G. and Head, James W. and Nittler, Larry R. and Solomon, Sean C. and Stockstill-Cahill, Karen R. and Weider, Shoshana Z., (2012), Variations in the abundances of potassium and thorium on the surface of Mercury: Results from the MESSENGER Gamma-Ray Spectrometer, Journal of Geophysical Research (Planets), 117, E00L04
Vilas, F. and Domingue, D.~L. and Sprague, A.~L. and Izenberg, N.~R. and Klima, R.~L. and Jensen, E.~A. and Helbert, J. and D'Amore, M. and Stockstill-Cahill, K.~R. and Solomon, S.~C., (2012), Search for Absorption Features in Mercury's Visible Reflectance Spectra: Recent Results from MESSENGER, Lunar and Planetary Science Conference, 1330
Rhodes, Edgar A. and Evans, Larry G. and Nittler, Larry R. and Starr, Richard D. and Sprague, Ann L. and Lawrence, David J. and McCoy, Timothy J. and Stockstill-Cahill, Karen R. and Goldsten, John O. and Peplowski, Patrick N. and Hamara, David K. and Boynton, William V. and Solomon, Sean C., (2011), Analysis of MESSENGER Gamma-Ray Spectrometer data from the Mercury flybys, planss, 59, 15, 1829-1841
Peplowski, Patrick N. and Evans, Larry G. and Hauck, Steven A. and McCoy, Timothy J. and Boynton, William V. and Gillis-Davis, Jeffery J. and Ebel, Denton S. and Goldsten, John O. and Hamara, David K. and Lawrence, David J. and McNutt, Ralph L. and Nittler, Larry R. and Solomon, Sean C. and Rhodes, Edgar A. and Sprague, Ann L. and Starr, Richard D. and Stockstill-Cahill, Karen R., (2011), Radioactive Elements on Mercurytextquoterights Surface from MESSENGER: Implications for the Planettextquoterights Formation and Evolution, Science, 333, 6051, 1850
Stockstill-Cahill, K.~R. and McCoy, T.~J. and Domingue, D.~L. and Lawrence, D.~J. and Nittler, L.~R. and Peplowski, P.~N., (2011), Low-FeO Silicates and Abundant Fe,Mg,Ti-Oxides: Indications from MELTS Modeling for a Complex Igneous History for Mercury, Lunar and Planetary Science Conference, 2339
K. R. Stockstill-Cahill, T. J. McCoy, (2010), PETROLOGIC MODELING OF CHONDRITIC PARENT MELTS: IMPLICATIONS FOR MESSENGER, Meteoritics & Planetary Science, 45, A197
Stockstill-Cahill, K.~R. and McCoy, T.~J., (2010), Petrologic Modeling of Chondritic Parent Melts: Implications for MESSENGER, Meteoritics and Planetary Science Supplement, 73, 5340
Cahill, J.~T.~S. and Lucey, P.~G. and Stockstill-Cahill, K.~R. and Hawke, B.~R., (2010), Radiative transfer modeling of near-infrared reflectance of lunar highland and mare soils, Journal of Geophysical Research (Planets), 115, E12, E12013
Stockstill-Cahill, K.~R. and Lucey, P.~G. and Taylor, G.~J. and Blake, D., (2009), Thermal Emission Measurements of Foidite Rocks: Possible Martian Lithologies, Lunar and Planetary Science Conference, 2061
Stockstill-Cahill, K.~R. and Cahill, J.~T.~S. and Lucey, P.~G. and Hawke, B.~R., (2009), Radiative Transfer Modeling of Lunar Hyperspectral Data, Lunar and Planetary Science Conference, 1629
Stockstill-Cahill, Karen R. and Anderson, F. Scott and Hamilton, Victoria E., (2008), A study of low-albedo deposits within Amazonis Planitia craters: Evidence for locally derived ultramafic to mafic materials, Journal of Geophysical Research (Planets), 113, E7, E07008
Lucey, P.~G. and Cahill, J.~T.~S. and Stockstill-Cahill, K.~R. and Hawke, B.~R., (2008), Mineral Mapping of the Aristarchus Plateau, NLSI Lunar Science Conference, 1415, 2039
Stockstill-Cahill, K.~R. and Anderson, F.~S. and Hamilton, V.~E., (2008), A Thermal Emission Study of Hawaiian Foidite Rocks and Comparison to TES Data of Mars, Lunar and Planetary Science Conference, 2185
Stockstill, K.~R. and Anderson, F.~S. and Hamilton, V.~E., (2007), TES Study of Low-Albedo Intracrater Deposits Within Amazonis Planitia, Mars, Lunar and Planetary Science Conference, 1490
Stockstill, Karen R. and Moersch, Jeffrey E. and McSween, Harry Y. and Piatek, Jennifer and Christensen, Philip R., (2007), TES and THEMIS study of proposed paleolake basins within the Aeolis quadrangle of Mars, Journal of Geophysical Research (Planets), 112, E1, E01001
McSween, H.~Y. and Ruff, S.~W. and Morris, R.~V. and Bell, J.~F. and Herkenhoff, K. and Gellert, R. and Stockstill, K.~R. and Tornabene, L.~L. and Squyres, S.~W. and Crisp, J.~A. and Christensen, P.~R. and McCoy, T.~J. and Mittlefehldt, D.~W. and Schmidt, M., (2006), Alkaline volcanic rocks from the Columbia Hills, Gusev crater, Mars, Journal of Geophysical Research (Planets), 111, E9, E09S91
McSween, H.~Y. and Wyatt, M.~B. and Gellert, R. and Bell, J.~F. and Morris, R.~V. and Herkenhoff, K.~E. and Crumpler, L.~S. and Milam, K.~A. and Stockstill, K.~R. and Tornabene, L.~L. and Arvidson, R.~E. and Bartlett, P. and Blaney, D. and Cabrol, N.~A. and Christensen, P.~R. and Clark, B.~C. and Crisp, J.~A. and Des Marais, D.~J. and Economou, T. and Farmer, J.~D. and Farrand, W. and Ghosh, A. and Golombek, M. and Gorevan, S. and Greeley, R. and Hamilton, V.~E. and Johnson, J.~R. and Joliff, B.~L. and Klingelh"ofer, G. and Knudson, A.~T. and McLennan, S. and Ming, D. and Moersch, J.~E. and Rieder, R. and Ruff, S.~W. and Schr"oder, C. and de Souza, P.~A. and Squyres, S.~W. and W"anke, H. and Wang, A. and Yen, A. and Zipfel, J., (2006), Characterization and petrologic interpretation of olivine-rich basalts at Gusev Crater, Mars, Journal of Geophysical Research (Planets), 111, E2, E02S10
H. Y. McSween, K. R. Stockstill, Athena Sci Team, (2006), Recognition of alkaline rocks on Mars: Basalts from Gusev crater and nakhlites, Meteoritics & Planetary Science, 41, 8, A120
Deane, B. and Milam, K.~A. and Stockstill, K.~R. and Lee, P.~C., (2006), The Dycus Disturbance, a Second Impact Crater in Jackson County, Tennessee?, 37th Annual Lunar and Planetary Science Conference, 1358
McSween, H.~Y., Jr. and Stockstill, K.~R. and Athena Science Team, (2006), Recognition of Alkaline Rocks on Mars: Basalts from Gusev Crater and Nakhlites, Meteoritics and Planetary Science Supplement, 41, 5020
Stockstill, K.~R. and McSween, H.~Y., Jr. and Bodnar, R.~J., (2005), Melt inclusions in augite of the Nakhla martian meteorite: Evidence for basaltic parental melt, Meteoritics and Planetary Science, 40, 377
Stockstill, K. and Anderson, F. and Pilger, E. and McMurtry, G. and French, L., (2005), A Rugged Miniature Mass-Spectrometer for Aqueous Geochemistry on Mars, AGU Fall Meeting Abstracts, 2005, P41A-0916
Stockstill, Karen R. and Moersch, Jeffrey E. and Ruff, Steven W. and Baldridge, Alice and Farmer, Jack, (2005), Thermal Emission Spectrometer hyperspectral analyses of proposed paleolake basins on Mars: No evidence for in-place carbonates, Journal of Geophysical Research (Planets), 110, E10, E10004
Stockstill, K.~R. and Moersch, J.~E. and McSween, H.~Y., Jr. and Christensen, P.~R., (2005), THEMIS Multipsectral Analysis of Proposed Paleolake Basins in the Aeolis Quadrangle of Mars, 36th Annual Lunar and Planetary Science Conference, 2107
Dalton, J.~B. and Sutter, B. and Kramer, M.~G. and Stockstill, K.~R. and Moersch, J. and Moore, J.~M., (2004), Search for Evaporite Minerals in Flaugergues Basin, Mars, Lunar and Planetary Science Conference, 1869
Stockstill, K.~R. and Moersch, J.~E. and McSween, H.~Y., Jr. and Christensen, P., (2004), Multispectral Analysis Methods for Mapping Aqueous Mineral Deposits in Proposed Paleolake Basins on Mars Using THEMIS Data, Lunar and Planetary Science Conference, 1577
Piatek, J.~L. and Stockstill, K.~R. and Moersch, J.~E., (2004), A Strategy for Atmospheric Correction of THEMIS IR Data, AAS/Division for Planetary Sciences Meeting Abstracts #36, 38.04
Stockstill, K.~R. and Baldridge, A. and Ruff, S. and Moersch, J. and Farmer, J., (2003), Global Search for Evaporite Deposits in Putative Paleolake Basins on Mars Using TES Data, Sixth International Conference on Mars, 3183
Milam, Keith A. and Stockstill, Karen R. and Moersch, Jeffrey E. and McSween, Harry Y. and Tornabene, Livio L. and Ghosh, Amitabha and Wyatt, Michael B. and Christensen, Phillip R., (2003), THEMIS characterization of the MER Gusev crater landing site, Journal of Geophysical Research (Planets), 108, E12, 8078
Dalton, J.~B. and Sutter, B. and Kramer, M.~G. and Stockstill, K.~R. and Moersch, J. and Moore, J., (2003), Searching for Aqueous Mineralogy on Mars Utilizing a Surface Water Flow Model, Mars Global Surveyor and Mars Odyssey Data, AGU Fall Meeting Abstracts, 2003, P21B-0052
Slater, V.~P. and Thompson, C.~K. and Nettles, J. and Milam, K. and Stockstill, K.~R. and Cahill, J. and Anand, M. and Taylor, L.~A., (2003), An Evaluation of the Igneous Crystallization Programs -- MELTS, MAGPOX, and COMAGMAT Part II: Importance of Magmatic fO2, Lunar and Planetary Science Conference, 1896
Thompson, C.~K. and Slater, V.~P. and Stockstill, K.~R. and Anand , M. and Nettles, J. and Milam, K. and Cahill, J. and Taylor, L.~A., (2003), An Evaluation of the Igneous Crystallization Programs -- MELTS, MAGPOX, and COMAGMAT Part I: Does One Size Fit All?, Lunar and Planetary Science Conference, 1881
Stockstill, K.~R. and Ruff, S.~W. and Moersch, J.~E. and Baldridge, A. and Farmer, J., (2003), TES Hyperspectral Mapping of Proposed Paleolake Basins in the Aeolis Quadrangle of Mars: A Search for Aqueous Minerals, Lunar and Planetary Science Conference, 1793
Milam, K.~A. and Stockstill, K.~R. and Moersch, J.~E. and McSween, H.~Y., Jr. and Tornabene, L.~L. and Ghosh, A. and Wyatt, M.~B. and Christensen, P.~R., (2003), THEMIS Characterization of the MER Gusev Crater Landing Site, Lunar and Planetary Science Conference, 1061
Stockstill, Karen R. and Vogel, Thomas A. and Sisson, Thomas W., (2003), Origin and emplacement of the andesite of Burroughs Mountain, a zoned, large-volume lava flow at Mount Rainier, Washington, USA, Journal of Volcanology and Geothermal Research, 119, 1, 275-296
Cahill, J.~T. and Taylor, L.~A. and Patchen, A. and Nazorov, M.~A. and Stockstill, K.~R. and Anand, M., (2002), Basaltic Shergottite Dhofar 019: A ``Normal'' Olivine Cumulate Product, Lunar and Planetary Science Conference, 1722
Stockstill, K.~R. and Bodnar, R.~J. and McSween, H.~Y., Jr. and Lentz, R.~C.~F., (2002), Melt Inclusions in SNC Meteorites as Indicators of Parental Melt on Mars, Lunar and Planetary Science Conference, 1644
Milam, K.~A. and Tornabene, L.~L. and Stockstill, K.~R. and McSween, H.~Y. and Moersch, J.~E. and Wyatt, M.~B. and Christensen, P.~R., (2002), Thermophysical and Morphologic Unit Mapping of Gusev Crater Using THEMIS Infrared and Visible Imaging, AGU Fall Meeting Abstracts, 2002, P12B-0370
Stockstill, K. and Moersch, J. and Ruff, S. and Baldridge, A. and Farmer, J., (2002), TES Hyperspectral Mapping of Putative Martian Paleolake Basins in the Aeolis Quadrangle, AGU Fall Meeting Abstracts, 2002, P52A-0370
Stockstill, K.~S. and Bodnar, R.~J. and McSween, H.~Y., Jr. and Benedix, G.~K., (2001), Melt Inclusions in Nakhla and ALHA77005: Indicators of Parental Magmas on Mars, Meteoritics and Planetary Science Supplement, 36, A198
Stockstill, K.~R. and Bodnar, R.~J. and McSween, H.~Y., Jr. and Benedix, G.~K., (2001), Melt Inclusions in Nakhla as Monitors of Parental Melts on Mars, Eleventh Annual V. M. Goldschmidt Conference, 3672
Stockstill, K.~R. and Bodnar, R.~J. and McSween, H.~Y., Jr., (2001), Melt Inclusions in Nakhla as Monitors of Parental Melts on Mars, Lunar and Planetary Science Conference, 1788
Stockstill, K.~R. and Spudis, P.~D., (1998), Geology and Deposits of the Hertzsprung Basin, Lunar Far Side, Lunar and Planetary Science Conference, 1236
Ryder, G. and Stockstill, K. and Herrell, K., (1998), Distribution of Ni, Co, and IR in the Apollo 17 Poikilitic Impact Melts, Metal Segregation, and the Indigenous Component, Lunar and Planetary Science Conference, 1945
PD Spudis, DBJ Bussey, KR Stockstill, (1997), The environment and geological setting of the South Pole of the Moon from Clementine data., Meteoritics & Planetary Science, 32, 4, A123
Ryder, G. and Stockstill, K.~R., (1997), Constituents of the Lunar Crust at the Serenitatis Target: Least-Squares Mixing Calculations for Apollo 17 Poikilitic Impact Melt Rocks, Lunar and Planetary Science Conference, 1227
Spudis, P.~D. and Bussey, D.~B.~J. and Stockstill, K.~R., (1997), The Environment and Geological Setting of the South Pole of the Moon from Clementine Data, Meteoritics and Planetary Science Supplement, 32, A123
Vilas, Faith and Larson, Stephen M. and Stockstill, Karen R. and Gaffey, Michael J., (1996), Unraveling the Zebra: Clues to the Iapetus Dark Material Composition, icarus, 124, 1, 262-267
Stockstill, K.~R. and Larson, S.~M. and Vilas, F. and Gaffey, M.~J., (1996), The Composition of the Iapetus Dark Material, Hyperion and Phoebe, AAS/Division for Planetary Sciences Meeting Abstracts #28, 04.05
Stockstill, K.~R. and Larson, S.~M. and Vilas, F. and Gaffey, M.~J., (1996), Clues to the Composition of the Iapetus Dark Material: A 0.67-Micrometer Absorption Feature, Lunar and Planetary Science Conference, 27, 1275
Spudis, P.~D. and Hawke, B.~R. and Lucey, P.~G. and Taylor, G.~J. and Stockstill, K.~R., (1996), Composition of the Ejecta Deposits of Selected Lunar Basins from Clementine Elemental Maps, Lunar and Planetary Science Conference, 27, 1255
Ryder, G. and Stockstill, K.~R., (1996), Finding the Recipe for Impact Melts: The Serenitatis Basin Poikilitic Melt Rocks, Meteoritics and Planetary Science Supplement, 31, A121
Jensen, E.~A. and Vilas, F. and Domingue, D.~L. and Stockstill, K.~R. and Coombs, C.~R. and McFadden, L.~A., (1996), A Search for Phyllosilicates Near the Lunar South Pole, AAS/Division for Planetary Sciences Meeting Abstracts #28, 17.09
Spudis, P.~D. and Stockstill, K.~R. and Ockels, W.~J. and Kruijff, M., (1995), Physical Environment of the Lunar South Pole from Clementine Data: Implications for Future Exploration of the Moon, Lunar and Planetary Science Conference, 26, 1339
Ryder, G. and Stockstill, K., (1995), Chemical Variation Among Serenitatis Impact Melt Breccia Samples in the Taurus-Littrow Valley, Apollo 17 Landing Site, Lunar and Planetary Science Conference, 26, 1209
Stockstill, K.~R. and Vilas, F. and Larson, S. and Gaffey, M.~J., (1994), An Absorption Feature in the Reflectance Spectrum of the Dark Material on lapetus, baas, 26, 1553