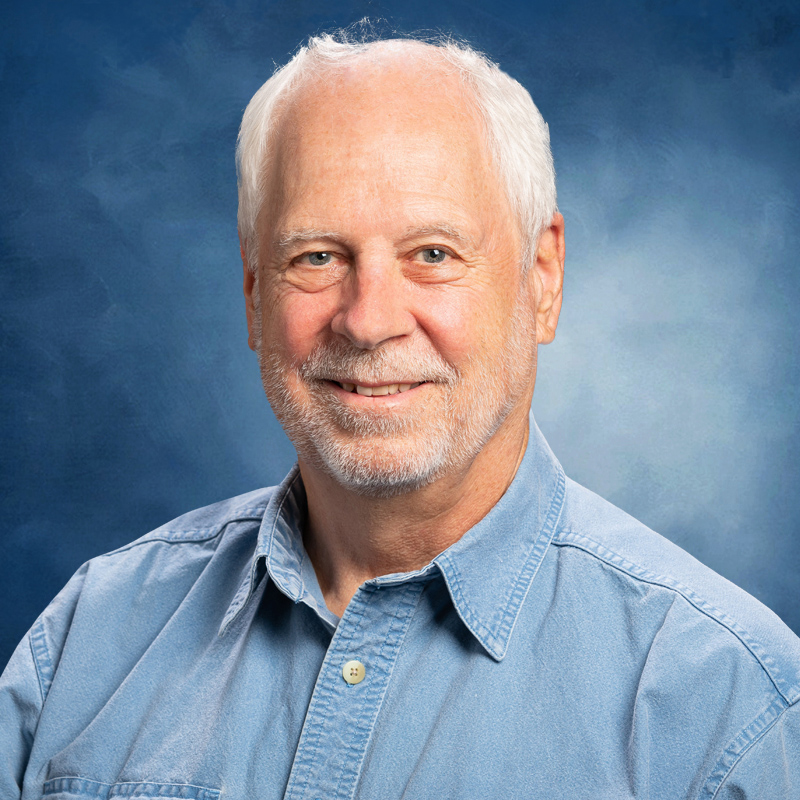 240-228-5981


Donald.G.Mitchell@jhuapl.edu


: SES


: Instrument Designer; Planetary magnetospheres Physicist; Heliospheric Physicist


: Planetary, Heliophysics


Cassini, MIMI, IMAGE, HENA, IMAP, IMAP-Ultra, JUICE, JENI, Juno, JEDI, Parker Solar Probe, ISIS-EPI-Lo, Van Allen Probes, RBSPICE


| Degree | Field of Study | Year Attained | Institution Name |
| --- | --- | --- | --- |
| PhD | Physics | 1975 | University of New Hampshire |
| BA | Physics | 1971 | University of Michigan |
Instrument Scientist for JUICE/JENI (designed instrument)
Instrument Scientist for RBSPICE
Instrument Scientist for SPP EPI_Lo (designed instrument)
Instrument Scientist for the Cassini MIMI instrument for 20 years.
Principal Investigator for the Cassini MIMI Instrument
Designed several new instruments, one of which (the hockey puck) is the primary sensor for energetic ion composition on two flight missions (MESSENGER-EPS and New Horizons-PEPSSI), and three upcoming missions (MMS-EPD, Juno-JEDI, and RBSP RB-SPICE). Another (EPI-Lo) has been delivered for flight on Solar probe Plus.
Designed three ENA imagers, one for IMAGE (HENA), one for Cassini (INCA), one for JUICE (JENI)
Developed a new ENA imager design for increased performance and better background rejection on future missions, now in Phase D for JUICE.
Developed a new ion composition design, for both composition and angular distributions on 3-axis stabilized spacecraft.
Published in Earth magnetospheric, solar wind, outer planets magnetospheric, and heliospheric physics.
| AGU Index Category | AGU Index Sub-Category |
| --- | --- |
| MAGNETOSPHERIC PHYSICS | Magnetospheric configuration and dynamics |
| SPACE PLASMA PHYSICS | Particle acceleration |
| INTERPLANETARY PHYSICS | Heliosphere/interstellar medium interactions |
| INTERPLANETARY PHYSICS | Energetic particles |
| MAGNETOSPHERIC PHYSICS | Ring current |
| MAGNETOSPHERIC PHYSICS | Magnetic storms and substorms |
| SPACE PLASMA PHYSICS | Plasma energization |
| SPACE PLASMA PHYSICS | Transport processes |
:
| Start Year | End Year | Description |
| --- | --- | --- |
| 1985 | 1991 | Senior Staff Physicist, JHU/APL |
| 1991 | Current | Principal Staff Physicist, JHUAPL |
| Year | Description |
| --- | --- |
| 2010 - 2011 | NRC NASA Heliophysics Decadal Survey Committee |
| 2008 - 2010 | Heliophysics Subcommittee of the NASA Advisory Council |
| 2009 | AGU Fellowship |
| 2007 - 2008 | Planetary Division Enceladus Mission Design Team |
| 2004 - 2005 | Gemini Mission Design Team |
| 2004 - 2005 | SPA AGU Fellows Committee |
| 2001 - 2003 | NASA LWS Geospace Mission Design Team |
| 2002 - 2002 | GSRI Mission Design Team |
| 2000 - 2000 | Radiation Belt Mappers Study Team |
| 1999 - 2000 | Associate Editor, JGR Blue |
| 1999 - 2000 | MMS Science Definition Team |
| 1996 - 1997 | NRC-Space Studies Board Committee on International Programs |
| 1994 - 1996 | NRC-Space Studies Board CSSP |
| 1991 - 1993 | SPDS Steering Committee |
:
W. Pryor, G. J. Hunt, J. Kinrade, D. A. Constable, D. G. Mitchell, M. Andre, G. Clark, C. T. S. Lorch, C. P. Paranicas, L. C. Ray, S. V. Badman, A. Bader, (2020), Energetic Particle Signatures Above Saturn's Aurorae, Journal of Geophysical Research: Space Physics
, (2020), Observations of the 2019 April 4 Solar Energetic Particle Event at theParker Solar Probe, Astrophysical Journal Supplement Series
, (2020), Observations of Energetic-particle Population Enhancements along Intermittent Structures near the Sun from the Parker Solar Probe, Astrophysical Journal Supplement Series
W. H. Matthaeus, M. E. Wiedenbeck, E. R. Christian, R. J. MacDowall, J. C. Kasper, P. L. Whittlesey, M. P. Pulupa, C. C. Chaston, S. B. Bale, A. P. Rouillard, N. A. Schwadron, J. R. Szalay, D. J. McComas, R. L. McNutt, M. E. Hill, R. C. Allen, J. Giacalone, D. G. Mitchell, (2020), CME-associated Energetic Ions at 0.23 au: Consideration of the Auroral Pressure Cooker Mechanism Operating in the Low Corona as a Possible Energization Process, The Astrophysical Journal Supplement Series
, (2020), Energetic Particle Observations from the Parker Solar Probe Using Combined Energy Spectra from the IS circle dot IS Instrument Suite, Astrophysical Journal Supplement Series
B. Poduval, B. Poduval, P. Whittlesey, P. Whittlesey, M. L. Stevens, M. L. Stevens, R. Livi, R. Livi, K. E. Korreck, K. E. Korreck, A. W. Case, A. W. Case, R. C. Allen, R. C. Allen, J. C. Kasper, J. C. Kasper, M. Pulupa, M. Pulupa, R. J. MacDowall, R. J. MacDowall, S. D. Bale, S. D. Bale, A. Vourlidas, A. Vourlidas, M. E. Wiedenbeck, M. E. Wiedenbeck, J. R. Szalay, J. R. Szalay, E. C. Stone, E. C. Stone, N. A. Schwadron, N. A. Schwadron, E. C. Roelof, E. C. Roelof, J. S. Rankin, J. S. Rankin, A. Posner, A. Posner, D. G. Mitchell, D. G. Mitchell, R. A. Mewaldt, R. A. Mewaldt, R. L. McNutt, R. L. McNutt, D. J. McComas, D. J. McComas, W. H. Matthaeus, W. H. Matthaeus, O. Malandraki, O. Malandraki, A. W. Labrador, A. W. Labrador, S. M. Krimigis, S. M. Krimigis, C. J. Joyce, C. J. Joyce, M. E. Hill, M. E. Hill, J. Giacalone, J. Giacalone, M. I. Desai, M. I. Desai, A. J. Davis, A. J. Davis, A. C. Cummings, A. C. Cummings, C. M. S. Cohen, C. M. S. Cohen, E. R. Christian, E. R. Christian, R. A. Leske, R. A. Leske, (2020), Observations of the 2019 April 4 Solar Energetic Particle Event at the Parker Solar Probe, The Astrophysical Journal Supplement Series
Phyllis Whittlesey, M. L. Stevens, Roberto Livi, D. E. Larson, K. E. Korreck, A. W. Case, J. C. Kasper, R. J. MacDowall, M. Pulupa, S. T. Badman, S. D. Bale, D. Odstrcil, D. Lario, L. K. Jian, G. C. Ho, R. C. Allen, M. E. Wiedenbeck, J. R. Szalay, E. C. Stone, N. A. Schwadron, E. C. Roelof, J. S. Rankin, D. G. Mitchell, R. A. Mewaldt, R. L. McNutt, D. J. McComas, W. H. Matthaeus, R. A. Leske, A. W. Labrador, C. J. Joyce, M. E. Hill, J. Giacalone, M. I. Desai, A. J. Davis, A. C. Cummings, E. R. Christian, C. M. S. Cohen, (2020), Energetic Particle Increases Associated with Stream Interaction Regions, The Astrophysical Journal Supplement Series
S. M. Krimigis, M. E. Hill, K. Dialynas, J. F. Carbary, D. G. Mitchell, M. Kane, (2020), Convection in the Magnetosphere of Saturn During the Cassini Mission Derived From MIMI INCA and CHEMS Measurements, Journal of Geophysical Research: Space Physics
, (2020), He-3-rich Solar Energetic Particle Observations at the Parker Solar Probe and near Earth, Astrophysical Journal Supplement Series
A. M. Rymer, C. P. Paranicas, D. G. Mitchell, P. Kollmann, D. K. Haggerty, J. E. P. Connerney, S. J. Bolton, F. Bagenal, F. Allegrini, G. Clark, B. H. Mauk, (2020), Juno Energetic Neutral Atom (ENA) Remote Measurements of Magnetospheric Injection Dynamics in Jupiter's Io Torus Regions, Journal of Geophysical Research: Space Physics
S. R. Nylund, J. M. C. Plane, D. G. Mitchell, D. C. Hamilton, S. P. Christon, (2020), Suprathermal Magnetospheric Atomic and Molecular Heavy Ions at and Near Earth, Jupiter, and Saturn: Observations and Identification, Journal of Geophysical Research: Space Physics
, (2020), Small, Low-energy, Dispersive Solar Energetic Particle Events Observed byParker Solar Probe, Astrophysical Journal Supplement Series
M. E. Wiedenbeck, N. A. Schwadron, E. C. Roelof, K. S. Nelson, R. A. Mewaldt, R. A. Leske, S. M. Krimigis, C. J. Joyce, C. J. Henney, J. Giacalone, M. I. Desai, A. B. Crew, C. M. S. Cohen, E. R. Christian, C. N. Arge, S. Wallace, J. R. Szalay, J. G. Mitchell, R. L. McNutt, D. J. McComas, S. I. Jones, L. E. Brown, A. Vourlidas, G. A. de Nolfo, R. C. Allen, D. G. Mitchell, M. E. Hill, (2020), Small, Low-energy, Dispersive Solar Energetic Particle Events Observed by Parker Solar Probe, The Astrophysical Journal Supplement Series
, (2020), Properties of Suprathermal-through-energetic He Ions Associated with Stream Interaction Regions Observed over the Parker Solar Probe's First Two Orbits, Astrophysical Journal Supplement Series
M. Wiedenbeck, M. Wiedenbeck, P. L. Whittlesey, P. L. Whittlesey, M. L. Stevens, M. L. Stevens, N. Schwadron, N. Schwadron, N. Raouafi, N. Raouafi, M. Pulupa, M. Pulupa, D. G. Mitchell, D. G. Mitchell, R. McNutt, R. McNutt, D. J. McComas, D. J. McComas, D. M. Malaspina, D. M. Malaspina, R. J. MacDowall, R. J. MacDowall, R. Livi, R. Livi, D. Larson, D. Larson, K. E. Korreck, K. E. Korreck, J. C. Kasper, J. C. Kasper, M. E. Hill, M. E. Hill, C. J. Henney, C. J. Henney, P. R. Harvey, P. R. Harvey, K. Goetz, K. Goetz, T. Dudok de Wit, T. Dudok de Wit, E. R. Christian, E. R. Christian, A. W. Case, A. W. Case, J. W. Bonnell, J. W. Bonnell, S. D. Bale, S. D. Bale, G. M. Mason, G. M. Mason, M. L. Mays, M. L. Mays, C. N. Arge, C. N. Arge, S. I. Jones, S. I. Jones, S. T. Badman, S. T. Badman, C. M. S. Cohen, C. M. S. Cohen, L. K. Jian, L. K. Jian, G. C. Ho, G. C. Ho, D. Odstrcil, D. Odstrcil, D. Lario, D. Lario, R. C. Allen, R. C. Allen, (2020), Solar Wind Streams and Stream Interaction Regions Observed by the Parker Solar Probe with Corresponding Observations at 1 au, The Astrophysical Journal Supplement Series
, (2020), Seed Population Preconditioning and Acceleration Observed by the Parker Solar Probe, Astrophysical Journal Supplement Series
, (2020), Solar Energetic Particles Produced by a Slow Coronal Mass Ejection at similar to 0.25 au, Astrophysical Journal Supplement Series
G. D. Reeves, H. E. Spence, G. Claudepierre, L. J. Lanzerotti, K. Takahashi, A. Y. Ukhorskiy, D. G. Mitchell, M. Gkioulidou, S. Ohtani, T. Motoba, (2020), Pitch Angle Dependence of Electron and Ion Flux Changes During Local Magnetic Dipolarization Inside Geosynchronous Orbit, Journal of Geophysical Research: Space Physics
N. Achilleos, C. J. Martin, S. W. H. Cowley, G. Provan, A. Bader, R. L. Gray, C. S. Arridge, D. G. Mitchell, C. Paranicas, S. V. Badman, J. Kinrade, (2020), Tracking Counterpart Signatures in Saturn's Auroras and ENA Imagery During Large-Scale Plasma Injection Events, Journal of Geophysical Research: Space Physics
J. D. Menietti, W. S. Kurth, J. R. Johnson, D. G. Mitchell, P. C. Brandt, S. Wing, (2020), Periodic Narrowband Radio Wave Emissions and Inward Plasma Transport at Saturn's Magnetosphere, The Astronomical Journal
R. J. Wilson, T. H. Smith, D. G. Mitchell, S. M. Krimigis, T. K. Kim, P. A. Delamere, G. Clark, F. Allegrini, D. C. Hamilton, S. K. Vines, F. Bagenal, C. P. Paranicas, R. C. Allen, (2019), Energetic Oxygen and Sulfur Charge States in the Outer Jovian Magnetosphere: Insights From the Cassini Jupiter Flyby, Geophysical Research Letters
S. Oimatsu, J. W. Bonnell, J. R. Wygant, G. D. Reeves, H. E. Spence, D. G. Mitchell, L. J. Lanzerotti, R. J. MacDowall, C. W. Smith, D. P. Hartley, K. Keika, M. Nose, K. Yamamoto, (2019), Eastward Propagating Second Harmonic Poloidal Waves Triggered by Temporary Outward Gradient of Proton Phase Space Density: Van Allen Probe A Observation, Journal of Geophysical Research: Space Physics
Stamatios M. Krimigis, Donald G. Mitchell, Ezequiel Echer, Christopher Paranicas, Peter Kollmann, Konstantinos Dialynas, Norbert Krupp, Elias Roussos, (2019), Jovian Cosmic-Ray Protons in the Heliosphere: Constraints by Cassini Observations, The Astrophysical Journal
D. G. Mitchell, M. F. Thomsen, A. M. Rymer, N. Sergis, C. Paranicas, S. W. H. Cowley, S-Y Ye, G. Provan, G. B. Hospodarsky, M. W. Liemohn, X. Jia, A. R. Azari, (2019), Are Saturn's Interchange Injections Organized by Rotational Longitude?, Journal of Geophysical Research: Space Physics
R. J. Barnes, C. A. Kletzing, J. R. Wygant, H. E. Spence, K. Takahashi, D. G. Mitchell, A. Y. Ukhorskiy, S. Ohtani, Matina Gkioulidou, (2019), Low-Energy (< keV)O+ Ion Outflow Directly Into the Inner Magnetosphere: Van Allen Probes Observations, Journal of Geophysical Research: Space Physics
L. A. Soderblom, J. Simolka, H. Rosenberg, C. C. Porco, P. D. Nicholson, G. Moragas-Klostermeyer, D. Mitchell, S. M. Krimigis, S. Kempf, H. -W. Hsu, T. Economou, M. Ciarniello, K. H. Baines, T. Albin, R. Srama, J. Spencer, F. Spahn, M. Sachse, F. Postberg, C. Paranicas, T. W. Momary, J. Lunine, N. Krupp, P. Kollmann, N. Khawaja, G. H. Jones, H. Hoffmann, G. Filacchione, T. Denk, R. N. Clark, R. H. Brown, P. Helfenstein, A. R. Hendrix, M. Seiss, C. Howett, E. Roussos, P. C. Thomas, B. J. Buratti, (2019), Close Cassini flybys of Saturn's ring moons Pan, Daphnis, Atlas, Pandora, and Epimetheus, Science
Jacob E. Smith, Barry H. Mauk, Robert E. Johnson, Donald G. Mitchell, Howard Todd Smith, (2019), Europa Neutral Torus Confirmation and Characterization Based on Observations and Modeling, The Astrophysical Journal
Donald G. Mitchell, Robert B. Decker, Stamatios M. Krimigis, Konstantinos Dialynas, (2019), Plasma Pressures in the Heliosheath From Cassini ENA and Voyager 2 Measurements: Validation by the Voyager 2 Heliopause Crossing, Geophysical Research Letters
Shengyi Ye, D. G. Mitchell, J. F. Carbary, (2019), Energetic Electron Patterns in the New SLS5 Longitude System, Journal of Geophysical Research: Space Physics
, (2019), High-Energy (>10 MeV) Oxygen and Sulfur Ions Observed at Jupiter From Pulse Width Measurements of the JEDI Sensors, Geophysical Research Letters
C. A. Kletzing, D. G. Mitchell, M. Gkioulidou, G. D. Reeves, H. E. Spence, C. T. Farrugia, L. M. Kistler, S. T. Bingham, C. G. Mouikis, (2019), The Storm-Time Ring Current Response to ICMEs and CIRs Using Van Allen Probe Observations, Journal of Geophysical Research: Space Physics
Y. Obana, A. Yoshikawa, C. A. Kletzing, D. G. Mitchell, L. J. Lanzerotti, M. Gkioulidou, K. Keika, K. Seki, K. Mitani, (2019), Statistical Study of Selective Oxygen Increase in High-Energy Ring Current Ions During Magnetic Storms, Journal of Geophysical Research: Space Physics
J. F. Cooper, S. M. Krimigis, D. G. Mitchell, G. H. Jones, K. Dialynas, C. Paranicas, N. Krupp, P. Kollmann, E. Roussos, (2019), Sources, Sinks, and Transport of Energetic Electrons Near Saturn's Main Rings, Geophysical Research Letters
Craig A. Kletzing, Donald G. Mitchell, Matina Gkioulidou, Andrew J. Gerrard, Harlan E. Spence, Geoffrey D. Reeves, Qianli Ma, Xin An, Jacob Bortnik, Chae-Woo Jun, Chao Yue, (2019), The Relationship Between EMIC Wave Properties and Proton Distributions Based on van Allen Probes Observations, Geophysical Research Letters
J. R. Szalay, M. E. Summers, D. F. Strobel, I. R. Linscott, K. Ennico, L. A. Young, S. A. Stern, A. J. Steffl, J. R. Spencer, M. R. Piquette, C. B. Olkin, D. Kaufmann, J. A. Kammer, M. Horanyi, F. Bagenal, S. Weidner, P. W. Valek, G. R. Gladstone, E. Fattig, H. A. Elliott, P. Delamere, H. A. Weaver, D. G. Mitchell, C. M. Lisse, S. M. Krimigis, A. F. Cheng, R. Decker, S. Jaskulek, D. Smith, M. Kusterer, J. Vandegriff, G. Romeo, J. Westlake, N. Salazar, B. Andrews, G. Clark, R. C. Allen, L. E. Brown, R. L. McNutt, M. E. Hill, Peter Kollmann, (2019), Suprathermal Ions in the Outer Heliosphere, The Astrophysical Journal Supplement Series
S. A. Stern, M. E. Summers, K. Ennico, L. A. Young, J. R. Spencer, M. R. Piquette, C. B. Olkin, A. Harch, D. Kaufmann, M. Horanyi, F. Bagenal, J. Kammer, S. Weidner, P. W. Valek, G. R. Gladstone, E. Fattig, H. A. Elliott, H. A. Weaver, D. G. Mitchell, C. M. Lisse, S. M. Krimigis, A. F. Cheng, R. B. Decker, S. Jaskulek, K. Nelson, D. Smith, M. Kusterer, J. Vandegriff, G. Romeo, J. Westlake, N. Salazar, G. B. Andrews, G. Clark, P. Delamere, N. P. Barnes, L. E. Brown, R. L. McNutt, R. C. Allen, M. E. Hill, P. Kollmann, (2019), Pluto's Interaction With Energetic Heliospheric Ions, Journal of Geophysical Research: Space Physics
H. T. Smith, N. Sergis, A. Rymer, E. C. Roelof, B. Palmaerts, B. H. Mauk, S. Livi, G. H. Jones, W. H. Ip, M. E. Hill, I. Dandouras, K. Dialynas, S. Christon, J. Carbary, P. Brandt, D. Hamilton, S. M. Krimigis, D. G. Mitchell, C. Paranicas, L. Regoli, A. Kotova, N. Krupp, P. Kollmann, E. Roussos, (2018), A radiation belt of energetic protons located between Saturn and its rings, Science
Michele K. Dougherty, Peter Kollmann, Donald G. Mitchell, Elias Roussos, Norbert Krupp, (2018), Charged particle measurements in the Saturnian magnetosphere during the Cassini era 2004-2017, SOLAR POLARIZATION 3
W. -H. Ip, O. J. Tucker, W. Tseng, R. Johnson, S. Ledvina, R. Yelle, A. Nagy, J. Walker, S. Chocron, L. Z. Hadid, M. Morooka, J. -E. Wahlund, W. S. Kurth, A. Persoon, D. G. Mitchell, L. Moore, B. Teolis, T. Brockwell, J. Cuzzi, M. Hedman, J. Grimes, C. R. Glein, T. E. Cravens, J. Bell, K. E. Miller, M. E. Perry, R. S. Perryman, J. H. Waite, (2018), Chemical interactions between Saturn's atmosphere and its rings, Science
E. Roussos, D. G. Mitchell, N. Sergis, M. F. Thomsen, C. M. Jackman, A. W. Smith, (2018), Dipolarization Fronts With Associated Energized Electrons in Saturn's Magnetotail, Journal of Geophysical Research: Space Physics
D. G. Mitchell, R. DeMajistre, S. Y. Hsieh, P. C. Brandt, (2018), ENA Imaging of Planetary Ring Currents, Recurrent Magnetic Storms: Corotating Solar Wind Streams
M. K. Dougherty, M. Hedman, D. C. Hamilton, S. M. Krimigis, C. P. Paranicas, D. G. Mitchell, P. Kollmann, E. Roussos, N. Krupp, (2018), Energetic Neutral and Charged Particle Measurements in the Inner Saturnian Magnetosphere During the Grand Finale Orbits of Cassini 2016/2017, Geophysical Research Letters
James F. Carbary, Norbert Krupp, Douglas C. Hamilton, Donald G. Mitchell, Mark Kane, Stamatios M. Krimigis, Christopher P. Paranicas, Leonardo Regoli, Elias Roussos, Konstantinos Dialynas, (2018), Energetic Ion Moments and Polytropic Index in Saturn's Magnetosphere using Cassini/MIMI Measurements: A Simple Model Based on kappa-Distribution Functions, Journal of Geophysical Research: Space Physics
D. G. Mitchell, D. C. Hamilton, J. F. Carbary, (2018), Global Maps of Energetic Ions in Saturn's Magnetosphere, Journal of Geophysical Research: Space Physics
Donald G. Mitchell, Matina Gkioulidou, J. Bernard Blake, Joseph Fennel, D. P. Hartley, John Sample, Seth G. Claudepierre, T. P. O'Brien, Drew L. Turner, Mykhaylo Shumko, (2018), Evidence of Microbursts Observed Near the Equatorial Plane in the Outer Van Allen Radiation Belt, Geophysical Research Letters
A. Y. Ukhorskiy, M. Gkioulidou, D. G. Mitchell, (2018), Energetic Ion Injections Inside Geosynchronous Orbit: Convection- and Drift-Dominated, Charge-Dependent Adiabatic Energization (W=qEd), Journal of Geophysical Research: Space Physics
W. S. Kurth, A. M. Persoon, L. Z. Hadid, M. W. Morooka, J. -E. Wahlund, H. -W. Hsu, R. Perryman, J. H. Waite, J. F. Carbary, H. T. Smith, P. Kollmann, J. H. Westlake, D. C. Hamilton, M. E. Perry, D. G. Mitchell, (2018), Dust grains fall from Saturn's D-ring into its equatorial upper atmosphere, Science
M. K. Dougherty, E. Roussos, N. Krupp, P. Kollmann, D. G. Mitchell, J. F. Carbary, (2018), Energetic Electron Pitch Angle Distributions During the Cassini Final Orbits, Geophysical Research Letters
S. M. Krimigis, S. M. Krimigis, D. C. Hamilton, D. C. Hamilton, D. G. Mitchell, D. G. Mitchell, N. Sergis, N. Sergis, K. Dialynas, K. Dialynas, C. Paranicas, C. Paranicas, N. Krupp, N. Krupp, P. Kollmann, P. Kollmann, E. Roussos, E. Roussos, (2018), Drift-resonant, relativistic electron acceleration at the outer planets: Insights from the response of Saturn's radiation belts to magnetospheric storms, Icarus
D. C. Hamilton, R. Srama, H. Waite, R. Perryman, K. K. Khurana, W. S. Kurth, S. Ye, P. Kollmann, D. G. Mitchell, C. Paranicas, E. Roussos, N. Krupp, (2018), Energetic electron measurements near Enceladus by Cassini during 2005-2015, Icarus