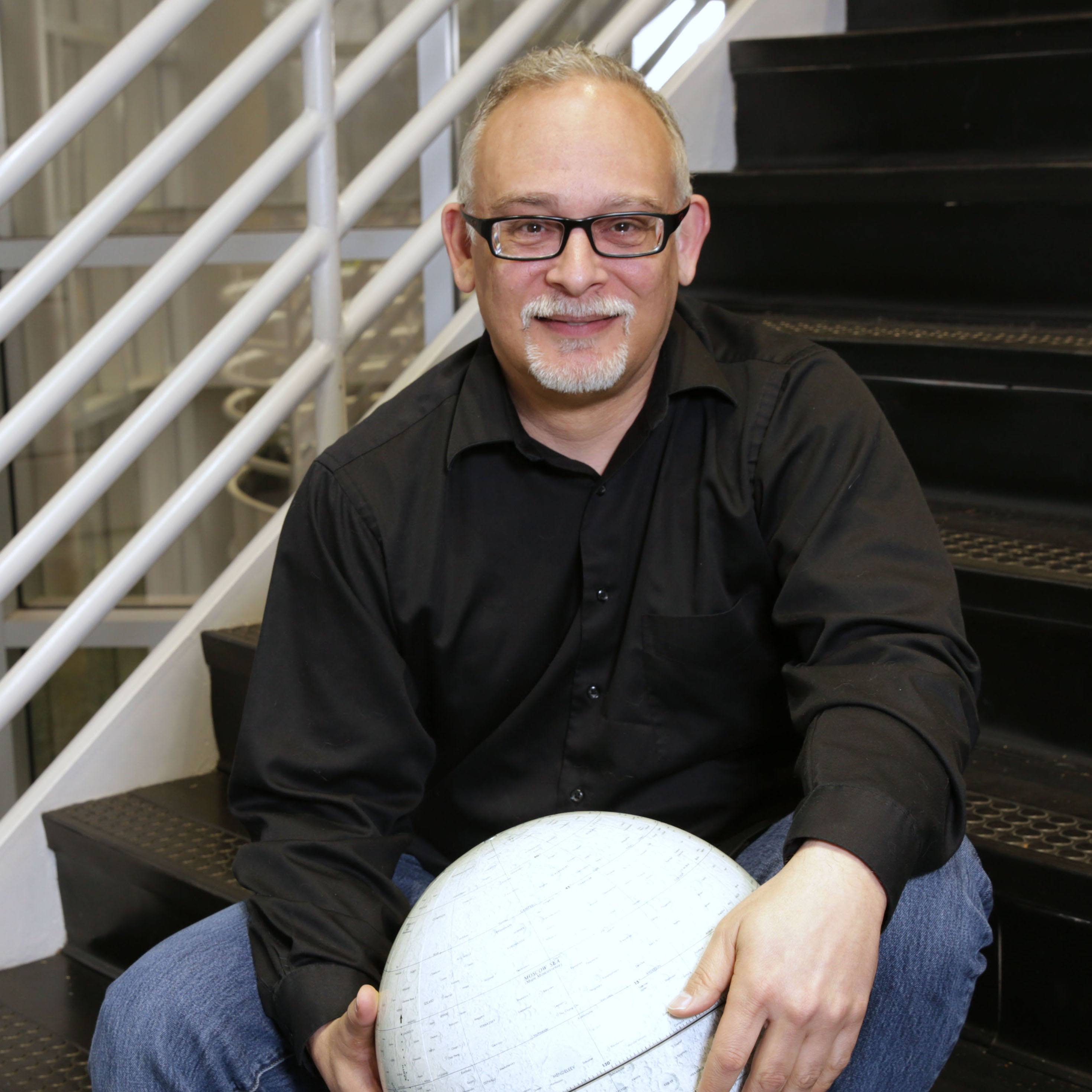 240-592-1576


Richard.S.Miller@jhuapl.edu


: SES


:


: Planetary, Heliophysics, Astrophysics, Astronomy


No items found


| Degree | Field of Study | Year Attained | Institution Name |
| --- | --- | --- | --- |
| Ph. D. | Physics | 1995 | University of New Hampshire |
| M.S. | Physics | 1992 | Louisiana State University, Baton Rouge |
| B.S. | Physics (Mathematics Minor) | 1987 | University of California, Irvine |
I am an astrophysicist with experience that spans multiple disciplines. My research efforts have taken me from experiments deep underground in mines to the furthest reaches of the cosmos, from cataclysmic deaths of stars to the detection of water on the Moon, and from submarines to the classroom. The common theme of my career has been opening new windows on the Universe to reveal new insights and understand its mysteries. For the past few years my efforts have focused on the development of the Moon as a platform for astrophysics. I received an B.S. degree in physics from the University of California, Irvine, a M.S. degree from Louisiana State University, and a Ph.D. from the University of New Hampshire. My research interests span multiple disciplines including particle astrophysics, high-energy astrophysics, and planetary science. Prior to joining APL I was a tenured full professor of physics at the University of Alabama in Huntsville. I have been a collaborator on the Irving-Michigan-Brookhaven (IMB) neutrino experiment, the COMPTEL instrument aboard the Compton Gamma-ray Observatory, the Milagro TeV cosmic- and gamma-ray telescope, and currently serve as the Principal Investigator for the Lunar Occultation eXplorer (LOX) nuclear astrophysics mission concept. My planetary work includes data analysis with the Lunar Prospector Gamma-Ray Spectrometer (LP-GRS), the development of muon radiography techniques for small planetary bodies, and currently serve as the Instrument Scientist for the gamma-ray and neutron spectrometer suite (DraGNS) being developed for the Dragonfly mission to Saturn's moon Titan. I am the recipient of several honors including the American Astronomical Society's Bruno Rossi Prize for High-Energy Astrophysics and the Los Alamos National Laboratory's Distinguished Achievement Award.
:
| Start Year | End Year | Description |
| --- | --- | --- |
| 2018 | Current | Senior Professional Staff, Johns Hopkins Applied Physics Laboratory |
| 2013 | 2018 | Professor, Department of Physics, University of Alabama in Huntsville |
| 2006 | 2013 | Associate Professor, Department of Physics, University of Alabama in Huntsville |
| 2003 | 2006 | Assistant Professor, Department of Physics, University of Alabama in Huntsville |
| 2001 | 2003 | Assistant Research Professor, Department of Physics, University of New Hampshire |
| 1999 | 2001 | Research Scientist II, Institute for the Study of Earth, Oceans, and Space, Durham, NH |
| 1995 | 1999 | Postdoctoral Associate, Los Alamos National Laboratory |
| Year | Description |
| --- | --- |
| 2010 - Present | Union of Concerned Scientists |
| 2005 - Present | American Geophysical Union (AGU) |
| 2005 - Present | SPIE |
| 1999 - Present | American Astronomical Society (AAS) |
| 1995 - Present | American Physical Society (APS) |
| 2016 | Outstanding Faculty Research Award, University of Alabama in Huntsville |
| 2015 | Alan Alda Center for Communicating Science |
| 2014 | Resolution Recognizing Service Contributions, Board of Trustees, University of Alabama System |
| 2010 | Dean's Service Award, College of Science, University of Alabama in Huntsville |
| 1997 | Distinguished Achievement Award, Los Alamos National Laboratory, Physics Division |
| 1992-1995 | NASA Graduate Research Program Fellowship, NASA HQ & GSFC |
| 1989 | Bruno Rossi Prize, American Astronomical Society, High-Energy Astrophysics Division |
:
Richard S. Miller, David J. Lawrence, (2016), FIRST LIGHT: MeV ASTROPHYSICS FROM THE MOON, ApJ, 823, L31
M. A. Siegler, R. S. Miller, J. T. Keane, M. Laneuville, D. A. Paige, I. Matsuyama, D. J. Lawrence, A. Crotts, M. J. Poston, (2016), Lunar true polar wander inferred from polar hydrogen, Nature, 531, 480-+
David J. Lawrence, Richard S. Miller, Martin T. Ozimek, Patrick N. Peplowski, Christopher J. Scott, (2015), High-resolution mapping of lunar polar hydrogen with a low-resource orbital mission, Acta Astronautica, 115, 452-462
Richard S. Miller, David J. Lawrence, Dana M. Hurley, (2014), Identification of surface hydrogen enhancements within the Moon's Shackleton crater, Icarus, 233, 229-232
R. S. Miller, (2012), Statistics for orbital neutron spectroscopy of the Moon and other airless planetary bodies, Journal of Geophysical Research-Planets, 117
R. S. Miller, G. Nerurkar, D. J. Lawrence, (2012), Enhanced hydrogen at the lunar poles: New insights from the detection of epithermal and fast neutron signatures, Journal of Geophysical Research-Planets, 117
D. J. Lawrence, D. M. Hurley, W. C. Feldman, R. C. Elphic, S. Maurice, R. S. Miller, T. H. Prettyman, (2011), Sensitivity of orbital neutron measurements to the thickness and abundance of surficial lunar water, Journal of Geophysical Research-Planets, 116
Richard S. Miller, (2008), The Lunar Occultation Observer (LOCO): A hard X-ray all-sky survey mission concept, Ieee Transactions on Nuclear Science, 55, 1387-1390
P. F. Bloser, J. M. Ryan, M. L. McConnell, J. R. Macri, U. Bravar, G. Kanbach, R. Andritschke, M. Ajello, A. Zoglauer, S. D. Hunter, B. F. Phlips, E. A. Wulf, D. H. Hartmann, R. S. Miller, W. S. Paciesas, A. D. Zych, R. M. Kippen, T. Vestrand, M. L. Cherry, T. G. Guzik, J. G. Stacy, J. P. Wefel, V. Reglero, G. Di Cocco, J. P. Cravens, (2006), The MEGA project for Medium Energy Gamma-ray Astronomy, Chinese Journal of Astronomy and Astrophysics, 6, 388-392
M. L. McConnell, P. F. Bloser, G. L. Case, M. L. Cherry, J. Cravens, T. G. Guzik, K. Hurley, R. M. Kippen, J. R. Macri, R. S. Miller, W. Paciesas, J. M. Ryan, B. Schaefer, J. G. Stacy, W. T. Vestrand, J. P. Wefel, (2006), The CASTER black hole finder probe, New Astronomy Reviews, 50, 633-636
R. S. Miller, T. Cohen, (2006), Cosmic-ray induced neutrino fluxes at the Moon: A semi-analytic approach, Astroparticle Physics, 25, 368-374
R Atkins, W Benbow, D Berley, E Blaufuss, DG Coyne, T DeYoung, BL Dingus, DE Dorfan, RW Ellsworth, L Fleysher, R Fleysher, G Gisler, MM Gonzalez, JA Goodman, TJ Haines, E Hays, CM Hoffman, LA Kelley, CP Lansdell, JT Linnemann, JE McEnery, RS Miller, AI Mincer, MF Morales, P Nemethy, D Noyes, JM Ryan, FW Samuelson, PMS Parkinson, A Shoup, G Sinnis, AJ Smith, GW Sullivan, DA Williams, ME Wilson, XW Xu, GB Yodh, (2005), Evidence for TeV gamma-ray emission from a region of the galactic plane, Physical Review Letters, 95
M. L. Cherry, P. F. Blose, G. L. Case, J. P. Cravens, T. G. Guzik, K. C. Hurley, J. B. Isbert, R. M. Kippen, J. M. Macri, M. L. McConnell, R. S. Miller, W. S. Paciesas, J. M. Ryan, B. E. Schaefer, J. G. Stacy, W. T. Vestrand, J. P. Wefel, C. E. Welch, Tata Institute Fundamental Res, (2005), A scintillator-based hard X-ray imaging telescope - CASTER, Proceedings of the 29th International Cosmic Ray Conference, Vol 5: OG 2.5, 2.6 & 2.7, 407-410
R Atkins, W Benbow, D Berley, E Blaufuss, J Bussons, DG Coyne, T Deayoung, BL Dingus, DE Dorfan, RW Ellsworth, L Fleysher, R Fleysher, G Gisler, MM Gonzalez, JA Goodman, TJ Haines, E Hays, CM Hoffman, LA Kelley, JE McEnery, RS Miller, AI Mincer, MF Morales, P Nemethy, D Noyes, JM Ryan, FW Samuelson, A Shoup, G Sinnis, AJ Smith, GW Sullivan, DA Williams, S Westerhoff, ME Wilson, X Xu, GB Yodh, (2004), Limits on very high energy emission from gamma-ray bursts with the Milagro observatory, Astrophysical Journal, 604, L25-L28
R Atkins, W Benbow, D Berley, E Blaufuss, J Bussons, DG Coyne, T DeYoung, BL Dingus, DE Dorfan, RW Ellsworth, L Fleysher, R Fleysher, G Gisler, MM Gonzalez, JA Goodman, TJ Haines, E Hays, CM Hoffman, LA Kelley, CP Lansdell, JT Linnemann, JE McEnery, RS Miller, AI Mincer, MF Morales, P Nemethy, D Noyes, JM Ryan, FW Samuelson, A Shoup, G Sinnis, AJ Smith, GW Sullivan, DA Williams, S Westerhoff, ME Wilson, XW Xu, GB Yodh, (2004), Search for very high energy gamma rays from WIMP annihilations near the Sun with the Milagro detector, Physical Review D, 70
R Atkins, W Benbow, D Berley, E Blaufuss, J Bussons, DG Coyne, T DeYoung, BL Dingus, DE Dorfan, RW Ellsworth, L Fleysher, R Fleysher, G Gisler, MM Gonzalez, JA Goodman, TJ Haines, E Hays, CM Hoffman, LA Kelley, CP Lansdell, JT Linnemann, JE McEnery, RS Miller, AI Mincer, MF Morales, P Nemethy, D Noyes, JM Ryan, FW Samuelson, A Shoup, G Sinnis, AJ Smith, GW Sullivan, DA Williams, S Westerhoff, ME Wilson, XW Xu, GB Yodh, (2004), TeV gamma-ray survey of the northern hemisphere sky using the Milagro observatory, Astrophysical Journal, 608, 680-685
PF Bloser, SD Hunter, JM Ryan, ML McConnell, RS Miller, TN Jackson, B Bai, S Jung, (2004), Applications of gas imaging micro-well detectors to an advanced Compton telescope, New Astronomy Reviews, 48, 299-303
JR Macri, LA Hamel, M Julien, RS Miller, B Donmez, ML McConnell, JM Ryan, M Widholm, (2004), Single-sided CZT strip detectors, Ieee Transactions on Nuclear Science, 51, 2453-2460
R Atkins, W Benbow, D Berley, E Blaufuss, J Bussons, DG Coyne, RS Delay, T DeYoung, BL Dingus, DE Dorfan, RW Ellsworth, A Falcone, L Fleysher, R Fleysher, G Gisler, MM Gonzalez, JA Goodman, TJ Haines, E Hays, CM Hoffman, LA Kelley, RW Laird, J McCullough, JE McEnery, RS Miller, AI Mincer, MF Morales, P Nemethy, D Noyes, JM Ryan, FW Samuelson, M Schneider, B Shen, A Shoup, G Sinnis, AJ Smith, GW Sullivan, OT Tumer, K Wang, M Wascko, DA Williams, S Westerhoff, ME Wilson, X Xu, GB Yodh, (2003), Observation of TeV gamma rays from the Crab Nebula with Milagro using a new background rejection technique, Astrophysical Journal, 595, 803-811
R Atkins, W Benbow, D Berley, ML Chen, DG Coyne, BL Dingus, DE Dorfan, RW Ellsworth, D Evans, A Falcone, L Fleysher, R Fleysher, G Gisler, MM Gonzalez, JA Goodman, TJ Haines, CM Hoffman, S Hugenberger, LA Kelley, S Klein, I Leonor, JF McCullough, JE McEnery, RS Miller, AI Mincer, MF Morales, P Nemethy, JM Ryan, FW Samuelson, B Shen, A Shoup, C Sinnis, AJ Smith, GW Sullivan, T Tumer, K Wang, MO Wascko, S Westerhoff, DA Williams, T Yang, GB Yodh, (2003), The high-energy gamma-ray fluence and energy spectrum of GRB 970417a from observations with Milagrito, Astrophysical Journal, 583, 824-832
A Falcone, R Atkins, W Benbow, D Berley, ML Chen, DG Coyne, BL Dingus, DE Dorfan, RW Ellsworth, L Fleysher, R Fleysher, G Gisler, JA Goodman, TJ Haines, CM Hoffman, S Hugenberger, LA Kelley, I Leonor, JF McCullough, JE McEnery, RS Miller, AI Mincer, MF Morales, P Nemethy, JM Ryan, B Shen, A Shoup, G Sinnis, AJ Smith, GW Sullivan, T Tumer, K Wang, MO Wascko, S Westerhoff, DA Williams, T Yang, GB Yodh, (2003), Observation of GeV solar energetic particles from the 1997 November 6 event using Milagrito, Astrophysical Journal, 588, 557-565
RS Miller, JR Macri, ML McConnell, JM Ryan, E Fluckiger, L Desorgher, (2003), SONTRAC: An imaging spectrometer for MeV neutrons, Nuclear Instruments & Methods in Physics Research Section a-Accelerators Spectrometers Detectors and Associated Equipment, 505, 36-40
K Wang, R Atkins, W Benbow, D Berley, ML Chen, DG Coyne, BL Dingus, DE Dorfan, RW Ellsworth, A Falcone, L Fleysher, R Fleysher, G Gisler, JA Goodman, TJ Haines, CM Hoffman, S Hugenberger, LA Kelley, I Leonor, M McConnell, JF McCullough, JE McEnery, RS Miller, AI Mincer, MF Morales, P Nemethy, JM Ryan, FW Samuelson, B Shen, A Shoup, G Sinnis, AJ Smith, GW Sullivan, OT Tumer, O Wascko, S Westerhoff, DA Williams, T Yang, GB Yodh, Milagro Collaboration, (2001), A survey of the northern sky for TeV point sources, Astrophysical Journal, 558, 477-481
R Atkins, W Benbow, D Berley, ML Chen, DG Coyne, RS Delay, BL Dingus, DE Dorfan, RW Ellsworth, C Espinoza, D Evans, A Falcone, L Fleysher, R Fleysher, G Gisler, JA Goodman, TJ Haines, CM Hoffman, S Hugenberger, LA Kelley, S Klein, I Leonor, J Macri, M McConnell, JF McCullough, JE McEnery, RS Miller, AI Mincer, MF Morales, MM Murray, P Nemethy, G Paliaga, JM Ryan, M Schneider, B Shen, A Shoup, G Sinnis, AJ Smith, GW Sullivan, TN Thompson, OT Tumer, K Wang, MO Wascko, S Westerhoff, DA Williams, T Yang, GB Yodh, Milagro Collaboration, (2000), Milagrito, a TeV air-shower array, Nuclear Instruments & Methods in Physics Research Section a-Accelerators Spectrometers Detectors and Associated Equipment, 449, 478-499
R Atkins, W Benbow, D Berley, ML Chen, DG Coyne, BL Dingus, DE Dorfan, RW Ellsworth, D Evans, A Falcone, L Fleysher, R Fleysher, G Gisler, JA Goodman, TJ Haines, CM Hoffman, S Hugenberger, LA Kelley, I Leonor, M McConnell, JF McCullough, JE McEnery, RS Miller, AI Mincer, MF Morales, P Nemethy, JM Ryan, B Shen, A Shoup, C Sinnis, AJ Smith, GW Sullivan, T Tumer, K Wang, MO Wascko, S Westerhoff, DA Williams, T Yang, GB Yodh, (2000), Evidence for TeV emission from GRB 970417a, Astrophysical Journal, 533, L119-L122
R Atkins, W Benbow, D Berley, ML Chen, DG Coyne, RS Delay, BL Dingus, DE Dorfan, RW Ellsworth, C Espinoza, D Evans, A Falcone, L Fleysher, R Fleysher, G Gisler, JA Goodman, TJ Haines, CM Hoffman, S Hugenberger, LA Kelley, I Leonor, M McConnell, JF McCullough, JE McEnery, RS Miller, AI Mincer, MF Morales, MM Murray, P Nemethy, JM Ryan, M Schneider, B Shen, A Shoup, C Sinnis, AJ Smith, GW Sullivan, TN Thompson, T Tumer, K Wang, MO Wascko, S Westerhoff, DA Williams, T Yang, GB Yodh, (1999), TeV observations of Markarian 501 with the Milagrito water Cerenkov detector, Astrophysical Journal, 525, L25-L28
RS Miller, S Westerhoff, (1999), Conceptual design of a next-generation all-sky gamma-ray telescope operating at TeV energies, Astroparticle Physics, 11, 379-393
R Clark, R BeckerSzendy, CB Bratton, J Breault, D Casper, ST Dye, W Gajewski, KS Ganezer, M Goldhaber, TJ Haines, PG Halverson, D Kielczewska, WR Kropp, JG Learned, J LoSecco, C McGrew, S Matsuno, RS Miller, L Price, F Reines, J Schultz, HW Sobel, J Stone, LR Sulak, R Svoboda, M Vagins, (1997), Atmospheric muon neutrino fraction above 1 GeV (vol 79, pg 345, 1997), Physical Review Letters, 79, 2754
R Clark, R BeckerSzendy, CB Bratton, J Breault, D Casper, ST Dye, W Gajewski, M Goldhaber, TJ Haines, PG Halverson, D Kielczewska, WR Kropp, JG Learned, J LoSecco, C McGrew, S Matsuno, RS Miller, L Price, F Reines, J Schultz, HW Sobel, J Stone, LR Sulak, R Svoboda, M Vagins, (1997), Atmospheric muon neutrino fraction above 1 GeV, Physical Review Letters, 79, 345-348
RS Miller, JM Ryan, RC Svoboda, (1996), A search for radiative neutrino decay from supernovae, Astronomy & Astrophysics Supplement Series, 120, C635-C636
R BECKERSZENDY, CB BRATTON, J BREAULT, D CASPER, ST DYE, W GAJEWSKI, M GOLDHABER, TJ HAINES, PG HALVERSON, D KIELCZEWSKA, WR KROPP, JG LEARNED, S MATSUNO, J MATTHEWS, G MCGRATH, C MCGREW, RS MILLER, L PRICE, F REINES, J SCHULTZ, D SINCLAIR, HW SOBEL, JL STONE, LR SULAK, R SVOBODA, JC VANDERVELDE, (1995), A SEARCH FOR MODERATE-ENERGY AND HIGH-ENERGY NEUTRINO EMISSION CORRELATED WITH GAMMA-RAY BURSTS, Astrophysical Journal, 444, 415-418
R BECKERSZENDY, CB BRATTON, D CASPER, ST DYE, W GAJEWSKI, K GANEZER, M GOLDHABER, TJ HAINES, PG HALVERSON, D KIELCZEWSKA, WR KROPP, JG LEARNED, J LOSECCO, G MCGRATH, C MCGREW, M MASUZAWA, S MATSUNO, RS MILLER, L PRICE, F REINES, J SCHULTZ, HW SOBEL, J STONE, LR SULAK, R SVOBODA, M VAGINS, (1995), NEUTRINO MEASUREMENTS WITH THE IMB DETECTOR, Nuclear Physics B, 331-336
RS Miller, JM Ryan, INT UNION PURE & APPL PHYS, (1995), The extragalactic diffuse gamma-ray emission and radiative neutrino decay, 24th International Cosmic Ray Conference, Vol 2, 299-302
RS Miller, JM Ryan, RC Svoboda, INT UNION PURE & APPL PHYS, (1995), A search for radiative neutrino decay from supernovae, 24th International Cosmic Ray Conference, Vol 1, 654-657
R BECKERSZENDY, CB BRATTON, J BREAULT, D CASPER, ST DYE, K GANEZER, W GAJEWSKI, M GOLDHABER, TJ HAINES, PG HALVERSON, D KIELCZEWSKA, WR KROPP, JG LEARNED, J LOSECCO, S MATSUNO, G MCGRATH, C MCGREW, RS MILLER, L PRICE, F REINES, J SCHULTZ, HW SOBEL, JL STONE, LR SULAK, R SVOBODA, (1994), NEW MAGNETIC MONOPOLE FLUX LIMITS FROM THE IMB PROTON DECAY DETECTOR, Physical Review D, 49, 2169-2173
RS MILLER, R BECKERSZENDY, CB BRATTON, J BREAULT, D CASPER, ST DYE, W GAJEWSKI, M GOLDHABER, TJ HAINES, PG HALVERSON, D KIELCZEWSKA, WR KROPP, JG LEARNED, J LOSECCO, S MATSUNO, J MATTHEWS, G MCGRATH, C MCGREW, L PRICE, F REINES, J SCHULTZ, D SINCLAIR, HW SOBEL, JL STONE, LR SULAK, R SVOBODA, JC VANDERVELDE, (1994), A SEARCH FOR ASTROPHYSICAL SOURCES OF LOW-ENERGY NEUTRINOS USING THE IMB DETECTOR, Astrophysical Journal, 428, 629-632
R BECKERSZENDY, CB BRATTON, J BREAULT, D CASPER, ST DYE, W GAJEWSKI, M GOLDHABER, TJ HAINES, PG HALVERSON, T JONES, D KIELCZEWSKA, WR KROPP, JG LEARNED, J LOSECCO, G MCGRATH, C MCGRES, J MATTHEWS, S MATSUNO, RS MILLER, MS MUDAN, L PRICE, F REINES, J SCHULTZ, D SINCLAIR, HW SOBEL, J STONE, JR SULAK, R SVOBODA, J VANDERVELDE, INT UNION PURE & APPL PHYS, (1993), RECENT LIMITS ON BARYON NON-CONSERVATION FROM THE IMB-3 EXPERIMENT, 23rd International Cosmic Ray Conference, Vol 4, 589-592
R BECKERSZENDY, CB BRATTON, J BREAULT, D CASPER, ST DYE, W GAJEWSKI, M GOLDHABER, TJ HAINES, PG HALVERSON, D KIELCZEWSKA, WR KROPP, JG LEARNED, J LOSECCO, S MATSUNO, J MATTHEWS, G MCGRATH, C MCGREW, RS MILLER, L PRICE, F REINES, J SCHULTZ, D SINCLAIR, HW SOBEL, JL STONE, LR SULAK, R SVOBODA, JC VANDERVELDE, INT UNION PURE & APPL PHYS, (1993), A SEARCH FOR ASTROPHYSICAL SOURCES OF LOW-ENERGY NEUTRINOS USING THE IMB DETECTOR, 23rd International Cosmic Ray Conference, Vol 4, 476-479
R BECKERSZENDY, CB BRATTON, J BREAULT, D CASPER, ST DYE, K GANEZER, W GAJEWSKA, M GOLDHABER, TJ HAINES, PG HALVERSON, D KIELCZEWSKA, WR KROPP, JG LEARNED, J LOSECCO, S MATSUNO, G MCGRATH, C MCGREW, RS MILLER, L PRICE, F REINES, J SCHULTZ, HW SOBEL, JL STONE, LR SULAK, R SVOBODA, INT UNION PURE & APPL PHYS, (1993), MAGNETIC MONOPOLE FLUX LIMITS FROM THE IMB PROTON DECAY DETECTOR, 23rd International Cosmic Ray Conference, Vol 4, 658-661
R BECKERSZENDY, CB BRATTON, D CASPER, ST DYE, W GAJEWSKI, K GANEZER, M GOLDHABER, TJ HAINES, PG HALVERSON, D KIELCZEWSKA, WR KROPP, JG LEARNED, JM LOSECCO, S MATSUNO, G MCGRATH, C MCGREW, RS MILLER, L PRICE, F REINES, J SCHULTZ, HW SOBEL, JL STONE, LR SULAK, R SVOBODA, INT UNION PURE & APPL PHYS, (1993), SEARCH FOR DOWNWARD-GOING MUON POINT SOURCES WITH IMB, 23rd International Cosmic Ray Conference, Vol 4, 449
R BECKERSZENDY, CB BRATTON, D CASPER, ST DYE, W GAJEWSKI, K GANEZER, M GOLDHABER, TJ HAINES, PG HALVERSON, D KIELCZEWSKA, WR KROPP, JG LEARNED, JM LOSECCO, S MATSUNO, G MCGRATH, C MCGREW, RS MILLER, L PRICE, F REINES, J SCHULTZ, HW SOBEL, JL STONE, LR SULAK, R SVOBODA, INT UNION PURE & APPL PHYS, (1993), SEARCH FOR NEUTRINO OSCILLATIONS IN IMB, 23rd International Cosmic Ray Conference, Vol 4, 484-486
R BECKERSZENDY, CB BRATTON, D CASPER, ST DYE, W GAJEWSKI, M GOLDHABER, TJ HAINES, PG HALVERSON, D KIELCZEWSKA, WR KROPP, JG LEARNED, JM LOSECCO, S MATSUNO, G MCGRATH, C MCGREW, RS MILLER, L PRICE, F REINES, J SCHULTZ, HW SOBEL, JL STONE, LR SULAK, R SVOBODA, (1993), STUDY OF UNDERGROUND MUONS DURING THE JANUARY 1991 RADIO FLARE OF CYGNUS-X-3, Physical Review D, 47, 4203-4205
R BECKERSZENDY, CB BRATTON, D CASPER, ST DYE, W GAJEWSKI, M GOLDHABER, TJ HAINES, PG HALVERSON, T JONES, D KIELCZEWSKA, WR KROPP, JG LEARNED, J LOSECCO, G MCGRATH, C MCGREW, J MATTHEWS, S MATSUNO, RS MILLER, MS MUDAN, L PRICE, F REINES, J SCHULTZ, D SINCLAIR, HW SOBEL, J STONE, LR SULAK, R SVOBODA, J VANDERVELDE, (1992), SEARCH FOR MUON NEUTRINO OSCILLATIONS WITH THE IRVINE-MICHIGAN-BROOKHAVEN DETECTOR, Physical Review Letters, 69, 1010-1013
R BECKERSZENDY, CB BRATTON, DR CADY, D CASPER, ST DYE, W GAJEWSKI, M GOLDHABER, TJ HAINES, PG HALVERSON, T JONES, D KIELCZEWSKA, WR KROPP, JG LEARNED, JM LOSECCO, G MCGRATH, C MCGREW, J MATTHEWS, S MATSUNO, RS MILLER, MS MUDAN, L PRICE, F REINES, J SCHULTZ, D SINCLAIR, HW SOBEL, LR SULAK, R SVOBODA, J VANDERVELDE, DUBLIN INST ADV STUDIES, (1991), A SEARCH FOR MUON NEUTRINO OSCILLATIONS WITH THE IMB DETECTOR, 22nd International Cosmic Ray Conference, Vols 1-5, D619-D622
RM BIONTA, G BLEWITT, CB BRATTON, D CASPER, A CIOCIO, R CLAUS, B CORTEZ, M CROUCH, ST DYE, S ERREDE, GW FOSTER, W GAJEWSKI, KS GANEZER, M GOLDHABER, TJ HAINES, TW JONES, D KIELCZEWSKA, WR KROPP, JG LEARNED, JM LOSECCO, J MATTHEWS, R MILLER, MS MUDAN, HS PARK, LR PRICE, F REINES, J SCHULTZ, S SEIDEL, E SHUMARD, D SINCLAIR, HW SOBEL, JL STONE, LR SULAK, R SVOBODA, G THORNTON, JC VANDERVELDE, C WUEST, (1987), OBSERVATION OF A NEUTRINO BURST IN COINCIDENCE WITH SUPERNOVA 1987A IN THE LARGE MAGELLANIC CLOUD, Physical Review Letters, 58, 1494-1496