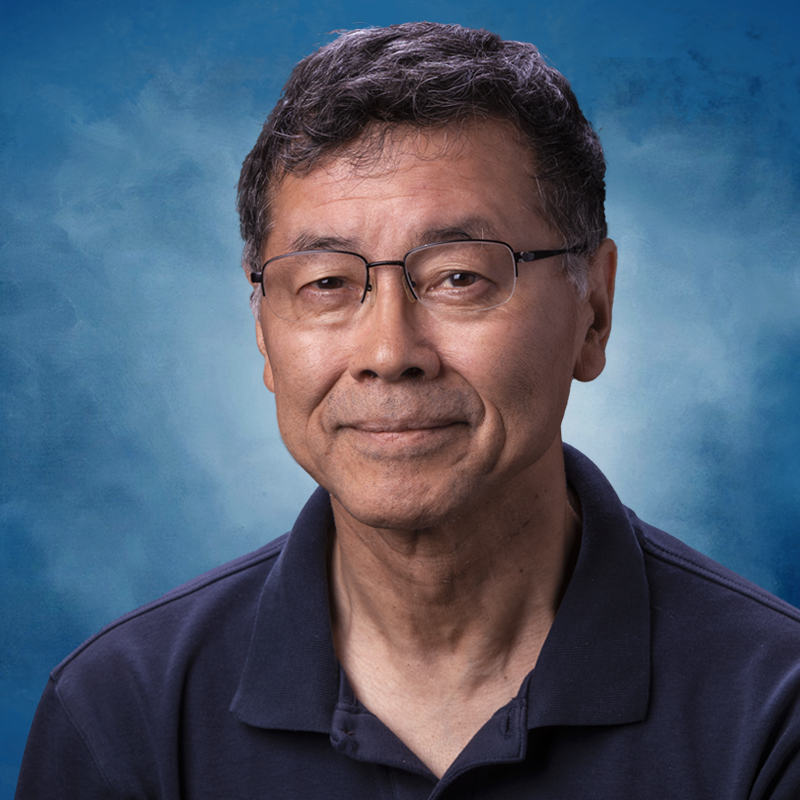 240-228-5782


Kazue.Takahashi@jhuapl.edu


: SES


:


: Heliophysics


No items found


| Degree | Field of Study | Year Attained | Institution Name |
| --- | --- | --- | --- |
| Ph.D. | Geophysics and Space Physics | 1983 | UCLA |
| M.Sci. | Geophysics | 1978 | Tohoku University |
| B.Sci. | Geophysics | 1976 | Tohoku University |
Dr. Takahashi has extensive research experience in the field of magnetospheric ULF waves. He has published numerous papers on ULF waves observed by satellites including ATS, ISEE, AMPTE/CCE, CRRES, SCATHA, GOES, Geotail, THEMIS, and  Van Allen Probes.  Results reported in these papers include: multiharmonic toroidal waves; field line mode structure of compressional Pc5 waves and giant pulsations; cavity mode Pi2 waves; solar cycle variation of plasma mass density; and energy and pitch angle dependence of ion flux oscillations induced by standing Alfvén waves. Dr. Takahashi has contributed to the magnetospheric physics community as a convener of meetings and sessions; as a IAGA reporter on ULF waves; by serving on review panels; as a Co-chair of the new NSF GEM Focus Group on ULF waves. He is a member of the project scientists team for the Van Allen Probes and Parker Solar Probe missions.
:
| Start Year | End Year | Description |
| --- | --- | --- |
| 2003 | Current | Principal Professional Staff, APL |
| 1998 | 2003 | Senior Professional Staff, APL |
| 1992 | 1998 | Associate Professor, Nagoya University |
| 1990 | 1992 | Senior Professional Staff, APL |
| 1986 | 1990 | Postdoctoral Research Associate, APL |
| 1983 | 1986 | Postdoctoral Fellow, Los Alamos National Laboratory |
| 1983 | 1983 | Postdoctoral Research Geophysicist, UCLA |
| Year | Description |
| --- | --- |
| 2015 | Editor's Citation for Excellence in Refereeing Journal of Geophysical Research -Space Physics, American Geophysical Union |
| 1996 | Tanakadate Award, Society of Geomagnetism and Earth, Planetary and Space Sciences, Japan |
| 1990 | NASA Group Achievement Award on AMPTE Mission Operation |
:
Kazue Takahashi and Richard E. Denton, (2021), Nodal Structure of Toroidal Standing Alfven Waves and Its Implication for Field Line Mass Density Distribution, Journal of Geophysical Research: Space Physics, 126, 5,
https://doi.org/10.1029/2020ja028981
Kazue Takahashi and Lucile Turc and Emilia Kilpua and Naoko Takahashi and Andrew Dimmock and Primoz Kajdic and Minna Palmroth and Yann Pfau-Kempf and Jan Soucek and Tetsuo Motoba and Michael D. Hartinger and Anton Artemyev and Howard Singer and Urs Ganse and Markus Battarbee, (2021), Propagation of Ultralow-Frequency Waves from the Ion Foreshock into the Magnetosphere During the Passage of a Magnetic Cloud, Journal of Geophysical Research: Space Physics, 126, 2,
https://doi.org/10.1029/2020ja028474
, (2020), Multiharmonic Toroidal Standing Alfvén Waves in the Midnight Sector Observed During a Geomagnetically Quiet Period, Journal of Geophysical Research: Space Physics
, (2019), L Versus Time Structures of Dayside Magnetic Pulsations Detected by the European quasi‐Meridional Magnetometer Array, Journal of Geophysical Research: Space Physics
, (2018), Van Allen Probes Observations of Second Harmonic Poloidal Standing Alfvén Waves, Journal of Geophysical Research: Space Physics
, (2018), Observation and Numerical Simulation of Cavity Mode Oscillations Excited by an Interplanetary Shock, Journal of Geophysical Research: Space Physics
, (2018), Roles of Flow Braking, Plasmaspheric Virtual Resonances, and Ionospheric Currents in Producing Ground Pi2 Pulsations, Journal of Geophysical Research: Space Physics
, (2018), Impulsively Excited Nightside Ultralow Frequency Waves Simultaneously Observed on and off the Magnetic Equator, Geophysical Research Letters
, (2018), Van Allen Probes Observation of a Fundamental Poloidal Standing Alfvén Wave Event Related to Giant Pulsations, Journal of Geophysical Research: Space Physics
, (2016), Introduction to Wave-Particle Interactions and their Impact on Energetic Particles in Geospace, Waves, Particles, and Storms in Geospace
, (2016), On the origin of the dawn-dusk asymmetry of toroidal Pc5 waves, Journal of Geophysical Research: Space Physics
, (2016), Propagation of ULF waves from the upstream region to the midnight sector of the inner magnetosphere, Journal of Geophysical Research: Space Physics
, (2016), ULF Waves in the Inner Magnetosphere, Low-Frequency Waves in Space Plasmas
, (2015), Multifrequency compressional magnetic field oscillations and their relation to multiharmonic toroidal mode standing Alfvén waves, Journal of Geophysical Research: Space Physics
, (2015), A statistical study of fundamental toroidal mode standing Alfvén waves using THEMIS ion bulk velocity data, Journal of Geophysical Research: Space Physics
, (2015), Externally driven plasmaspheric ULF waves observed by the Van Allen Probes, Journal of Geophysical Research: Space Physics
, (2014), Solar cycle variation of plasma mass density in the outer magnetosphere: Magnetoseismic analysis of toroidal standing Alfvén waves detected by Geotail, Journal of Geophysical Research: Space Physics
, (2013), Multispacecraft observations of fundamental poloidal waves without ground magnetic signatures, Journal of Geophysical Research: Space Physics