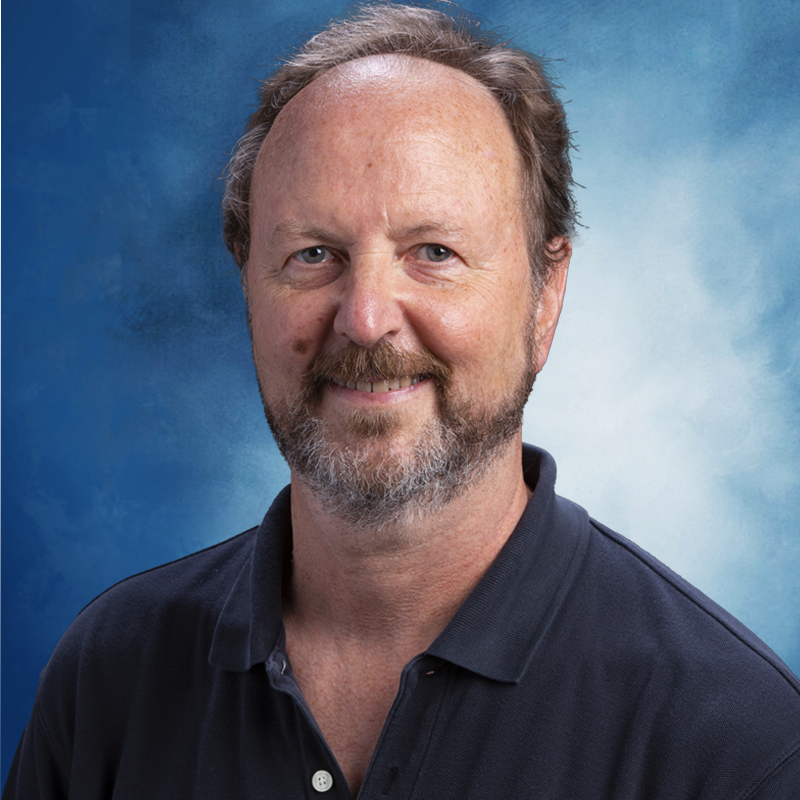 240-228-2740


Robert.Schaefer@jhuapl.edu


: SES


: Aeronomer; Astrophysicist


: Heliophysics


DMSP, F16-F19 SUSSI, TIMED, GUVI


| Degree | Field of Study | Year Attained | Institution Name |
| --- | --- | --- | --- |
| Ph.D | Physics | 1985 | Brandeis University |
In my experience, I have worked in a variety of fields.  Currently I work in upper atmospheric research, and am deputy project scientist on the SSUSI UV imager on the Defense Meteorological Satellite Program.  I also work on its sister instrument the GUVI UV imager on NASA's TIMED satellite.  I study effects in the ionosphere, thermosphere and the auroral zone.  
I have also worked on scientific software as the lead developer at GSFC for NASA's FERMI mission Science Support Center and NASA's RXTE mission Science Operations Center.  
Before that I worked in astroparticle physics research (cosmology and cosmic rays) at the Bartol Research Institute of the University of Delaware.  
I was an NAS/NRC fellow at GSFC and a postdoc at the Ohio State University.  
:
| Start Year | End Year | Description |
| --- | --- | --- |
| 2005 | Current | Scientist, Geospace Sciences, SES, JHU/APL |
| 1998 | Current | High Energy Astrophysics, GSFC |
| 1989 | Current | Particle astrophysics and cosmology, Bartol Research Institute |
| Year | Description |
| --- | --- |
| 2006 - Present | AGU member |
| 1986 - Present | APS member |
:
A. T. Chartier, S. Datta‐Barua, S. E. McDonald, G. S. Bust, J. Tate, L. P. Goncharenko, G. Romeo, R. K. Schaefer, (2021), Night-Time Ionospheric Localized Enhancements (NILE) Observed in North America Following Geomagnetic Disturbances, Journal of Geophysical Research: Space Physics , 126, 9,
https://doi.org/10.1029/2021ja029324
Yongliang Zhang, Larry J. Paxton, Robert Schaefer, (2021), Ionospheric and Thermospheric Contributions in TIMED/GUVI O 135.6~nm Radiances, Journal of Geophysical Research: Space Physics , 126, 9,
https://doi.org/10.1029/2021ja029333
Kil, Hyosub and Schaefer, Robert K. and Paxton, Larry J. and Jee, Geonhwa, (2020), The Far Ultraviolet Signatures of Conjugate Photoelectrons Seen by the Special Sensor Ultraviolet Spectrographic Imager, grl, 47, 1, e86383
Zhang, Yongliang and Paxton, Larry J. and Schaefer, Robert, (2020), Estimation of solar EUV flux from TIMED/GUVI data, Journal of Atmospheric and Solar-Terrestrial Physics, 202, 105258
Zhang, Yongliang and Paxton, Larry and Schaefer, Robert, (2019), Storm-time variations in the thermsopheric density, composition and temperature, EGU General Assembly Conference Abstracts, 3393
Zhang, Yongliang and Paxton, Larry J. and Schaefer, Robert K., (2019), Deriving Thermospheric Temperature From Observations by the Global Ultraviolet Imager on the Thermosphere Ionosphere Mesosphere Energetics and Dynamics Satellite, Journal of Geophysical Research (Space Physics), 124, 7, 5848-5856
Y. Zhang, L.J. Paxton, D. Morrison, B. Schaefer, Storm-time variations of atomic nitrogen 149.3 nm emission, Journal of Atmospheric and Solar-Terrestrial Physics, Volume 169, 2018, Pages 78-82, ISSN 1364-6826, https://doi.org/10.1016/j.jastp.2018.01.023. (http://www.sciencedirect.com/science/article/pii/S1364682617306004)
Schaefer, R.~K. and Edenbaum, H., (2018), Nightime Ionosphere Climatology as observed by TIMED/GUVI, AGU Fall Meeting Abstracts, 2018, SA52A-06
Zhang, Y. and Paxton, L.~J. and Schaefer, R.~K., (2017), TIMED/GUVI Observations of Aurora, Ionosphere, Thermosphere and Solar EUV Variations, AGU Fall Meeting Abstracts, 2017, SA21A-2510
Stephens, G.~K. and Morrison, D. and Barnes, R.~J. and Potter, M. and Schaefer, R.~K., (2017), Up-to-date Geomagnetic Coordinate Transforms with AACGM, AGU Fall Meeting Abstracts, 2017, SM13C-2395
Schaefer, R.~K. and Morrison, D. and Potter, M. and Stephens, G. and Barnes, R.~J. and Talaat, E.~R. and Sarris, T., (2017), VITMO - A Powerful Tool to Improve Discovery in the Magnetospheric and Ionosphere-Thermosphere Domains, AGU Fall Meeting Abstracts, 2017, SM23C-2625
Schaefer, R.~K. and Aiello, J. and Wolven, B.~C. and Paxton, L.~J. and Romeo, G. and Zhang, Y., (2017), A New More Accurate Calibration for TIMED/GUVI, AGU Fall Meeting Abstracts, 2017, SA21A-2509
Hei, Matthew A. and Budzien, Scott A. and Dymond, Kenneth F. and Nicholas, Andrew C. and Paxton, Larry J. and Schaefer, Robert K. and Groves, Keith M., (2017), Ionospheric-thermospheric UV tomography: 3. A multisensor technique for creating full-orbit reconstructions of atmospheric UV emission, Radio Science, 52, 7, 896-916
Paxton, Larry J. and Schaefer, Robert K. and Zhang, Yongliang and Kil, Hyosub, (2017), Far ultraviolet instrument technology, Journal of Geophysical Research (Space Physics), 122, 2, 2706-2733
Romeo, G. and Schaefer, R.~K. and Paxton, L.~J. and Wolven, B.~C. and Romeo, O., (2016), Modeling and Monitoring South Atlantic Anomaly in Low Earth Orbit Using SSUSI Photometric Data, AGU Fall Meeting Abstracts, SM51A-2456
Mitchell, E.~J. and Schaefer, R.~K. and Paxton, L.~J., (2016), Validating Local Responses in OVATION Prime-2013 and OVATION-SM with DMSP SSUSI, AGU Fall Meeting Abstracts, SA53B-2454
Bruntz, R.~J. and Paxton, L.~J. and Kil, H. and Schaefer, R.~K. and Zhang, Y. and Miller, E.~S., (2016), Structure and Variability in the Ionosphere using DMSP/SSUSI and TIMED/GUVI Data, AGU Fall Meeting Abstracts, SA23A-2382
Schaefer, R.~K. and Paxton, L.~J. and Selby, C. and Ogorzalek, B. and Romeo, G. and Wolven, B. and Hsieh, S. -Y., (2016), Observation and modeling of the South Atlantic Anomaly in low Earth orbit using photometric instrument data, Space Weather, 14, 5, 330-342
Schaefer, R.~K. and Morrison, D. and Potter, M. and Barnes, R.~J. and Talaat, E.~R. and Sarris, T., (2016), Improving Discoverability Between the Magnetosphere and Ionosphere/Thermosphere Domains, AGU Fall Meeting Abstracts, 2016, IN23B-1775
Schaefer, R.~K. and Paxton, L.~J. and Zhang, Y., (2016), TIMED GUVI: Recent Progress and Future Challenges in the Ionosphere, and Thermosphere System Coupling, AGU Fall Meeting Abstracts, SA21C-04
Paxton, Larry and Zhang, Yongliang and Kil, Hyosub and Mitchell, Elizabeth and Schaefer, Robert, (2016), NASA Timed Guvi and Dmsp Ssusi Observations of the St. Patricks Day Storm of, 41st COSPAR Scientific Assembly, 41, C1.1-3-16
Paxton, L.~J. and Schaefer, R.~K. and Zhang, Y. and Bust, G.~S. and Kil, H., (2015), GUVI and SSUSI Observations of the St. Patrick's Day Storms, AGU Fall Meeting Abstracts, 2015, SA24A-03
Hei, M.~A. and Budzien, S.~A. and Dymond, K. and Paxton, L.~J. and Schaefer, R.~K. and Groves, K.~M., (2015), SSULI/SSUSI UV Tomographic Images of Large-Scale Plasma Structuring, AGU Fall Meeting Abstracts, 2015, SA51C-2411
Schaefer, R.~K. and Paxton, L.~J. and Wolven, B.~C. and Zhang, Y. and Romeo, G., (2015), UV Observations of Hemispheric Asymmetry, AGU Fall Meeting Abstracts, 2015, SA33A-02
Schaefer, R.~K. and Morrison, D. and Potter, M. and Barnes, R.~J. and Nylund, S.~R. and Patrone, D. and Aiello, J. and Talaat, E.~R. and Sarris, T., (2015), High-Level Location Based Search Services That Improve Discoverability of Geophysical Data in the Virtual ITM Observatory, AGU Fall Meeting Abstracts, 2015, IN33E-07
Paxton, L.~J. and Zhang, Y. and Schaefer, R.~K. and Weiss, M. and Miller, E.~S., (2014), Specification of Auroral Ionospheric Conductances Using SSUSI and GUVI UV Imagery, AGU Fall Meeting Abstracts, 2014, SM51I-01
Gjerloev, J.~W. and Schaefer, R.~K. and Paxton, L.~J. and Zhang, Y., (2014), A comprehensive empirical model of the ionospheric conductivity derived from SSUSI/GUVI, SuperMAG and SuperDARN data., AGU Fall Meeting Abstracts, 2014, SM51G-4339
Erlandson, R.~E. and Paxton, L.~J. and Zhang, Y. and Schaefer, R.~K., (2014), EMIC Wave Induced Radiation Belt Losses and Proton Aurora, AGU Fall Meeting Abstracts, 2014, SM43B-4276
Comberiate, J. and Kelly, M.~A. and Paxton, L.~J. and Schaefer, R.~K. and Bust, G.~S. and Sotirelis, T. and Fox, N.~J., (2014), Operational Space Weather Needs - Perspectives from SEASONS 2014, AGU Fall Meeting Abstracts, 2014, SM31A-4184
Schaefer, R.~K. and Paxton, L.~J. and Bust, G. and Zhang, Y. and Romeo, G. and Comberiate, J. and Gelinas, L.~J., (2014), Ionospheric Data Assimilation from a Data Provider's Perspective, AGU Fall Meeting Abstracts, 2014, SA12A-01
Paxton, L.~J. and Schaefer, R.~K. and Zhang, Y. and Bust, G.~S. and Kil, H., (2014), Interannual Variability of the Atmospheric Tides over South Pole from a Decade of Meteor Wind Observations, AGU Fall Meeting Abstracts, 2014, SA24A-03
Paxton, L.~J. and Swartz, W. and Strong, S.~B. and Nix, M.~G. and Schaefer, R.~K. and Weiss, M., (2014), Establishing the connection between crowd-sourced data and decision makers, AGU Fall Meeting Abstracts, 2014, PA31A-4058
Schaefer, R.~K. and Paxton, L.~J. and Romeo, G. and Wolven, B.~C. and Zhang, Y. and Comberiate, J., (2014), Updated Global Data from the Guvi Instrument: New Products, Updated Calibration, and a New Web Interface, AGU Fall Meeting Abstracts, 2014, SA21A-4042
Miller, T.~C. and Kleinfelder, S. and Barwick, S. and Besson, D. and Connolly, A. and Patterson, G.~W. and Romero-Wolf, A. and Schaefer, R. and Sequeira, H.~B., (2014), PRIDE textemdash Passive Radio Ice Depth Experiment textemdash An Instrument to Measure Outer Planet Lunar Ice Depths from Orbit Using Neutrinos, Workshop on the Habitability of Icy Worlds, 1774, 4008
Weiss, M. and Paxton, L. and Schaefer, R.~K. and Comberiate, J. and Hsieh, S.~W. and Romeo, G. and Wolven, B.~C. and Zhang, Y., (2013), UV Remote Sensing Data Products - Turning Data Into Knowledge, AGU Fall Meeting Abstracts, 2013, SM53D-2246
Hsieh, S.~W. and Zhang, Y. and Schaefer, R.~K. and Romeo, G. and Paxton, L., (2013), SSUSI Aurora Forecast Model, AGU Fall Meeting Abstracts, 2013, SM23A-2227
Paxton, L. and Schaefer, R.~K. and Weiss, M. and Wolven, B.~C. and Zhang, Y. and Miller, E. and Bust, G.~S. and Romeo, G., (2013), SSUSI: A Newly Available Resource for the Upper Atmosphere Community to Study the Global Response of the Coupled Ionosphere Thermosphere System, AGU Fall Meeting Abstracts, 2013, SA41D-08
Miller, E. and Paxton, L. and Schaefer, R.~K. and Weiss, M. and Wolven, B.~C. and Zhang, Y., (2013), Multi-Instrument Observations at High Latitudes, AGU Fall Meeting Abstracts, 2013, SA31A-1961
Schaefer, R.~K. and Wolven, B.~C. and Paxton, L. and Romeo, G. and Selby, C. and Hsieh, S.~W., (2013), Observing the Edge of the Inner Radiation Belt: the South Atlantic Anomaly Seen with Photometers in Low Earth Orbit, AGU Fall Meeting Abstracts, 2013, SM33A-2177
Paxton, L.~J. and Kil, H. and Miller, E.~S. and Comberiate, J. and Schaefer, R.~K. and Zhang, Y. and GUVI Team, (2013), Observing the mid- and low-latitude ionosphere - global UV remote sensing, AGU Spring Meeting Abstracts, 2013, SA21A-04
Schaefer, R.~K. and Paxton, L.~J. and Demajistre, R. and Comberiate, J. and Hsieh, S.~W. and Miller, E.~S. and Romeo, G. and Weiss, M. and Wolven, B.~C. and Zhang, Y., (2012), New and Improved GUVI Data Products for ITM Research, AGU Fall Meeting Abstracts, 2012, SA51A-2151
Schunk, R.~W. and Scherliess, L. and Eccles, J.~V. and Gardner, L.~C. and Sojka, J.~J. and Zhu, L. and Pi, X. and Mannucci, A. and Wilson, B.~D. and Komjathy, A. and Wang, C. and Rosen, G. and Tobiska, W. and Schaefer, R.~K. and Paxton, L.~J., (2012), Ensemble Modeling with Data Assimilation Models: A New Strategy for Space Weather Science, Specifications and Forecasts, AGU Fall Meeting Abstracts, 2012, SM22D-10
Romeo, G. and Paxton, L.~J. and Schaefer, R.~K. and Demajistre, R. and Comberiate, J. and Hsieh, S.~W. and Miller, E.~S. and Weiss, M. and Wolven, B.~C. and Zhang, Y., (2012), Space Weather Products from UV Imagers in Low Earth Orbit - Providing Key Information about the ITM Environment, AGU Fall Meeting Abstracts, 2012, SA43C-05
Miller, Timothy and Schaefer, Robert and Brian Sequeira, H., (2012), PRIDE (Passive Radio [frequency] Ice Depth Experiment): An instrument to passively measure ice depth from a Europan orbiter using neutrinos, icarus, 220, 2, 877-888
Miller, T. and Schaefer, R.~K. and Sequeira, H.~B., (2012), PRIDE - Passive Radio Ice Depth Experiment - An Instrument to Measure Outer Planet Lunar Ice Depths from Orbit Using Neutrinos, International Workshop on Instrumentation for Planetary Missions, 1683, 1037
Miller, T. and Schaefer, R.~K. and Sequeira, B., (2012), PRIDE - Passive Radio Ice Depth Experiment - An Instrument to Measure Outer Planet Lunar Ice Depths from Orbit using Neutrinos, AGU Fall Meeting Abstracts, 2012, P23D-04
Demajistre, R. and Wolven, B.~C. and Paxton, L.~J. and Zhang, Y. and Schaefer, R.~K. and Bailey, S.~M. and Yonker, J.~D. and Thurairajah, B., (2012), Ultraviolet Remote Sensing of Nitric Oxide in the Thermosphere Using the TIMED/GUVI Instrument, AGU Fall Meeting Abstracts, 2012, SA23A-2132
Strong, Shadrian B. and Paxton, Larry J. and Kaushiva, Alpana and Nix, Maegen and Swartz, William H. and Weiss, Michele B. and Schaefer, Robert, (2012), The global assimilation of information for action (GAIA) initiative: understanding the impact of climate change on national security and public health, Sensing Technologies for Global Health, Military Medicine, Disaster Response, and Environmental Monitoring II; and Biometric Technology for Human Identification IX, 8371, 837113
Paxton, L.~J. and Nix, M. and Ihde, A. and MacDonald, L.~H. and Parker, C. and Schaefer, R.~K. and Weiss, M. and Babin, S.~M. and Swartz, W.~H. and Schloman, J., (2012), The Climate Disruption Challenge for Water Security in a Growing World, AGU Fall Meeting Abstracts, 2012, PA43A-1966
Paxton, L.~J. and Weiss, M. and Schaefer, R.~K. and Swartz, W.~H. and Nix, M. and Strong, S.~B. and Fountain, G.~H. and Babin, S.~M. and Pikas, C.~K. and Parker, C.~L. and Global Assimilation of InformationAction, (2011), GAIA - A New Approach To Decision Making on Climate Disruption Issues, AGU Fall Meeting Abstracts, 2011, H52B-08
Schaefer, R.~K. and Nix, M. and Ihde, A.~G. and Paxton, L.~J. and Weiss, M. and Simpkins, S. and Fountain, G.~H. and APl GAIA Team, (2011), An Approach to Understanding Complex Socio-Economic Impacts and Responses to Climate Disruption in the Chesapeake Bay Region, AGU Fall Meeting Abstracts, 2011, GC24C-08
Fountain, G.~H. and Paxton, L.~J. and Weiss, M. and Babin, S.~M. and Bos, N. and Nix, M. and Parker, C.~L. and Pikas, C.~K. and Romeo, G. and Schaefer, R.~K. and Simpkins, S. and Strong, S.~B. and Sultanik, E. and Swartz, W.~H., (2011), GAIA - A Systems Approach to Manage Climate Disruption Risks in Public Health and Security, AGU Fall Meeting Abstracts, 2011, GC51C-1001
Wolven, B.~C. and Schaefer, R.~K. and Paxton, L.~J. and Holland, D.~B. and Christensen, A.~B., (2011), Ten Years of GUVI Data: The Updated GUVI Far UV Data Archive, AGU Fall Meeting Abstracts, 2011, SA41A-1840
Paxton, L.~J. and Schaefer, R.~K. and Nix, M. and Fountain, G.~H. and Weiss, M. and Swartz, W.~H. and Parker, C.~L. and MacDonald, L. and Ihde, A.~G. and Simpkins, S. and GAIA Team, (2011), GAIA - a generalizable, extensible structure for integrating games, models and social networking to support decision makers, AGU Fall Meeting Abstracts, 2011, PA31A-06
Strong, S.~B. and Schaefer, R.~K. and Kaushiva, A. and Paxton, L.~J. and Higgins, A., (2011), Visualizing the Impact of Climate Change with GAIA, AGU Fall Meeting Abstracts, 2011, IN32B-12
Simpkins, S. and Paxton, L.~J. and Babin, S.~M. and Pikas, C.~K. and Schaefer, R.~K. and Swartz, W.~H. and Weiss, M. and Darrin, A., (2010), GAIA: A Project for Exploring Risks and Policy Implications of Climate Change, AGU Fall Meeting Abstracts, 2010, PA33A-1602
Toigo, A.~D. and Pikas, C.~K. and Paxton, L.~J. and Babin, S.~M. and Schaefer, R.~K. and Simpkins, S. and Swartz, W.~H. and Weiss, M., (2010), GAIA: Fusing Information to Prepare for the Effects of Climate Change, AGU Fall Meeting Abstracts, 2010, IN21A-1328
Wolven, B.~C. and Paxton, L.~J. and Comberiate, J. and Hsieh, S.~W. and Nylund, S.~R. and Schaefer, R.~K. and Selby, C. and Smith, D. and Weiss, M. and Zhang, Y., (2010), Enhanced UV Data Products - Observing the Ionosphere in Greater Fidelity, AGU Fall Meeting Abstracts, 2010, SA11A-1564
Babin, S.~M. and Paxton, L.~J. and Pikas, C.~K. and Schaefer, R.~K. and Simpkins, S. and Swartz, W.~H. and Weiss, M., (2010), GAIA - Understanding Global Policy Issues in Climate Change, AGU Fall Meeting Abstracts, 2010, ED43A-0680
Schaefer, R.~K. and Paxton, L.~J. and Babin, S.~M. and Pikas, C.~K. and Simpkins, S. and Swartz, W.~H. and Weiss, M., (2010), GAIA: A Collaborative Organization for Climate Change Information and Decision Support, AGU Fall Meeting Abstracts, 2010, IN52A-06
Schaefer, R.~K. and Paxton, L.~J. and Weiss, M. and Holm, J.~M. and Morrison, D. and Barnes, R.~J., (2009), SWIFTER - Space Weather Informatics, Forecasting, and Technology through Enabling Research - and Research to Operations, AGU Fall Meeting Abstracts, 2009, SA43A-1604
Paxton, L.~J. and Zhang, Y. and Kil, H. and Schaefer, R.~K. and Comberiate, J. and Christensen, A.~B., (2009), Behavior of the Ionosphere and Thermosphere at Solar Minimum: Data and Model Comparisons and Analysis, AGU Fall Meeting Abstracts, 2009, SA21C-03
Wolven, B.~C. and Schaefer, R.~K. and Hsieh, S.~W. and Paxton, L.~J., (2009), Visualization and Analysis of Spectrograph-mode Data Products from Far Ultraviolet Scanning Imaging Sensors, AGU Fall Meeting Abstracts, 2009, SA43A-1616
Paxton, L.~J. and Holm, J.~M. and Schaefer, R.~K. and Weiss, M., (2009), Toward a Space Weather Virtual Organization (Invited), AGU Fall Meeting Abstracts, 2009, SA34A-07
Schaefer, R.~K. and Morrison, D. and Paxton, L. and Holm, J. and Weiss, M. and Hsieh, S., (2009), SWIFTER - Space Weather Informatics, Forecasting, and Technology through Enabling Research and Virtual Organizations, AGU Spring Meeting Abstracts, 2009, IN32A-03
Paxton, L.~J. and Zhang, Y. and Ridley, A. and Christensen, A. and Demajistre, R. and Schaefer, R. and Morrison, D., (2007), The Response of the Thermosphere and Ionosphere to Magnetospheric Inputs as Determined from LEO UV Remote Sensing Measurements - Model/Data Comparisons, AGU Fall Meeting Abstracts, 2007, SA23B-06
Wolven, B.~C. and Hsieh, S. and Schaefer, R.~K., (2007), Enhanced Global Coverage of the Thermosphere and Ionosphere: Adding New UV data (DMSP/SSUSI) to the TIMED/GUVI Database, AGU Fall Meeting Abstracts, 2007, SA41A-0266
Schaefer, R.~K. and Demajistre, R. and Paxton, L., (2007), Monitoring the Dayside Equatorial Anomalies With 135.6 nm Limb Emission, AGU Fall Meeting Abstracts, 2007, SA33C-06
Hsieh, S. and Paxton, L. and Zhang, Y. and Demajistre, R. and Wolven, B. and Morrison, D. and Schaefer, R., (2006), TIMED/GUVI and DMSP/SSUSI - Data Products for Space Weather, AGU Fall Meeting Abstracts, 2006, SA53A-1367
Atwood, W. and Baldini, L. and Ballet, J. and Band, D. and Bansal, S. and Bastieri, D. and Baughman, B. and Berthon, U. and Bogart, J. and Boinee, P. and Bonnell, J. and Borgland, A.~W. and Bregeon, J. and Brigida, M. and Burnett, T. and Busetto, G. and Cecchi, C. and Chekhtman, A. and Chen, X. and Chiang, J. and Ciprini, S. and Cohen-Tanugi, J. and D'Avezac, P. and de Angelis, A. and Digel, S. and Do Couto E. Silva, E. and Dubois, R. and Dubus, G. and Fewtrell, Z. and Flath, D. and Frailis, M. and Gargano, F. and Giannitrapani, R. and Giebels, B. and Giglietto, N. and Golpayegani, N. and Grenier, I. and Grove, J.~E. and Ikebe, Y. and Hansl-Kozanecka, T. and Hierath, T. and Hirayama, M. and Kamae, T. and Kelly, H. and Kuss, M. and Landriu, D. and Langston, M. and Latronico, L. and Longo, F. and Loparco, F. and Lott, B. and Lubrano, P. and Makeev, A. and Marcucci, F. and Mazziotta, M.~N. and McEnery, J. and Mizuno, T. and Morselli, A. and Musat, G. and Nolan, P. and Norris, J. and Omodei, N. and Ozaki, M. and Peachey, J. and Pepe, M. and Perrot, C. and Petry, D. and Piron, F. and Pittori, C. and Rando, R. and Razzano, M. and Reposeur, T. and Reyes, L. and Ritz, S. and Robinson, S. and Rochester, L. and Scargle, J. and Schaefer, R. and Schlessinger, A. and Spandre, G. and Stephens, T. and Strickman, M. and Tajima, H. and Terrier, R. and Tosti, G. and Usher, T. and Wren, D., (2005), The Full Simulation of the Glast LAT High Energy Gamma Ray Telescope, Calorimetry in Particle Physics, 329-336
Thompson, D.~J. and Godfrey, G. and Williams, S.~M. and Grove, J.~E. and Mizuno, T. and Sadrozinski, H.~F. -W. and Kamae, T. and Ampe, J. and Briber, S. and Dann, J. and Do Couto E Silva, E. and Dubois, R. and Fukazawa, Y. and Giebels, B. and Haller, G. and Handa, T. and Hartman, R.~C. and Hirano, K. and Hirayama, M. and Johnson, R.~P. and Johnson, W.~N. and Kavelaars, A. and Kelly, H. and Kliewer, S. and Kotani, T. and Krizmanic, J. and Kroeger, W. and Kuss, M. and Lauben, D. and Linder, T. and Lovellette, M. and Lumb, N. and Manildi, J. and Michelson, P. and Mizushima, H. and Moiseev, A. and Nolan, P.~L. and Ogata, S. and Ormes, J.~F. and Ozaki, M. and Paliaga, G. and Phlips, B.~F. and Ritz, S. and Rochester, L.~S. and Roterman, F.~M. and Rowe, W.~A. and Russell, J.~J. and Schaefer, R. and Schalk, T. and Sheppard, D. and Singh, S. and Sjogren, M. and Spandre, G. and Usher, T. and Valtersson, P. and Waite, A.~P. and Wallace, J. and Webster, A. and Wood, D., (2002), Gamma-ray Large-Area Space Telescope (GLAST) balloon flight engineering model: overview, IEEE Transactions on Nuclear Science, 49, 4, 1898-1903
Burnett, T.~H. and Chekhtman, A. and Do Couto E Silva, E. and Dubois, R. and Flath, D. and Gable, I. and Grove, J.~E. and Hartman, R.~C. and Kamae, T. and Kavelaars, A. and Kelly, H. and Kotani, T. and Kuss, M. and Lauben, D. and Lindner, T. and Lumb, N. and Mizuno, T. and Moiseev, A. and Ozaki, M. and Rochester, L.~S. and Schaefer, R. and Spandre, G. and Thompson, D.~J. and Usher, T. and Young, K., (2002), Gamma-ray Large-Area Space Telescope (GLAST) balloon flight data handling overview, IEEE Transactions on Nuclear Science, 49, 4, 1904-1908
Romeo, G. and Ali, S. and Femenia, B. and Limon, M. and Piccirillo, L. and Rebolo, R. and Schaefer, R., (2001), Millimetric Ground-Based Observation of Cosmic Microwave Background Radiation Anisotropy at ensuremathdelta, apjl, 548, 1, L1-L4
Romeo, G. and Ali, S. and Femenia, B. and Limon, M. and Piccirillo, L. and Rebolo, R. and Schaefer, R., (2000), arXiv e-prints, astro-ph/0011226
Smith, D.~A. and Levine, A.~M. and Remillard, R. and Fox, D. and Schaefer, R. and RXTE/ASM Team, (2000), XTE J1550-564, iaucirc, 7399, 1
Smith, D.~A. and Levine, A.~M. and Remillard, R. and Fox, D. and Schaefer, R., (2000), Likely New Outburst from XTE J1550-564, The Astronomer's Telegram, 58, 1
Ali, S. and Romeo, G. and Limon, M. and Schaefer, R.~K. and Piccirillo, L. and Rebolo, R. and Gutierrez, C. and Femenia, B. and Martinis, L. and Morgante, C., (1998), Multi-band mm-wave Ground-based Observation of the CMBR Anisotropy, Astrophysics From Antarctica, 141, 126
Ali, S. and Schaefer, R.~K. and Limon, M. and Piccirillo, L., (1997), A Search for Millimetric Emission from Gamma-Ray Bursts, apj, 487, 1, 114-121
Gaisser, T.~K. and Schaefer, R.~K., (1997), Theoretical predictions for cosmic ray secondary antiprotons, Advances in Space Research, 19, 5, 775-780
Lazarides, G. and Schaefer, R.~K. and Shafi, Q., (1997), Supersymmetric inflation with constraints on superheavy neutrino masses, prd, 56, 2, 1324-1327
Piccirillo, L. and Femenia, B. and Kachwala, N. and Rebolo, R. and Limon, M. and Gutierrez, C.~M. and Nicholas, J. and Schaefer, R.~K. and Watson, R.~A., (1997), Millimetric Ground-based Observations of Cosmic Microwave Background Anisotropy, apjl, 475, 2, L77-L80
Rebolo, R. and Femenia, B. and Piccirillo, L. and Kachwala, N. and Limon, M. and Gutierrez, C.~M. and Nicholas, J. and Watson, R.~A. and Schaefer, R.~K., (1997), Millimetric observations of CMB anisotropy from Tenerife., Microwave Background Anisotropies, 16, 123-129
Shafi, Q. and Schaefer, R.~K., (1997), The Cold Plus Hot Dark Matter Model from Supersymmetric Inflation, Dark matter in Astro- and Particle Physics, 158
Schaefer, Robert K. and de Laix, Andrew A., (1996), Gauge-invariant Density and Temperature Perturbations in the Quasi-Newtonian Formulation, apjs, 105, 1
Schaefer, R.~K. and Piccirillo, L., (1996), Optimizing Observing Patterns in Cosmic Microwave Background Radiation Anisotropy Experiments, apj, 461, 553
Liddle, Andrew R. and Lyth, David H. and Schaefer, R.~K. and Shafi, Q. and Viana, Pedro T.~P., (1996), Pursuing parameters for critical-density dark matter models, mnras, 281, 531
Babu, K.~S. and Schaefer, R.~K. and Shafi, Q., (1996), Cold plus hot dark matter cosmology in the light of solar and atmospheric neutrino oscillations, prd, 53, 2, 606-617
Piccirillo, L. and Romeo, G. and Schaefer, R.~K. and Limon, M., (1996), An Efficient Technique for making maps from Observations of the Cosmic Microwave Background Radiation, arXiv e-prints, astro-ph/9608065
de Laix, Andrew A. and Scherrer, Robert J. and Schaefer, Robert K., (1995), Constraints on Self-interacting Dark Matter, apj, 452, 495
Schaefer, R.~K. and Ali, S. and Limon, M. and Piccirillo, L., (1995), COBE Observations of the Microwave Counterpart of GRBs, apss, 231, 1-2, 331-334
Schaefer, R.~K., (1995), Perturbations in the Smooth Universe, Field Theory, High Energy and Astroparticle Physics, 3, 215
Scherrer, Robert J. and Schaefer, Robert K., (1995), When Can Non-Gaussian Density Fields Produce a Gaussian Sachs-Wolfe Effect?, apj, 446, 44
Kowitt, M.~S. and Cheng, E.~S. and Cottingham, D.~A. and Farooqui, K. and Fixsen, D.~J. and Ganga, K. and Inman, C.~A. and Meyer, S.~S. and Page, L.~A. and Piccirillo, L. and Puchalla, J.~L. and Ruhl, J. and Schaefer, R.~K. and Silverberg, R.~F. and Timbie, P.~T. and Wilson, G. and Zhou, J.~W., (1995), The MSAM/TopHat Program of Anisotropy Measurements, Astrophysical Letters and Communications, 32, 273
Schaefer, R.~K. and Piccirillo, L., (1994), Optimizing Observing Patterns in Cosmic Microwave Background Radiation Anisotropy Experiments, arXiv e-prints, astro-ph/9409031
Dvali, G. and Shafi, Q. and Schaefer, R., (1994), Large scale structure and supersymmetric inflation without fine tuning, prl, 73, 14, 1886-1889
Schaefer, R.~K. and Shafi, Q., (1994), Simple model of large scale structure formation, prd, 49, 10, 4990-5005
Subbarao, M.~U. and Szalay, A.~S. and Schaefer, R.~K. and Gulkis, S. and von Gronefeld, P., (1994), Microwave Background Fluctuations Due to the Sunyaev-Zel'dovich Effect in Pancakes, apj, 420, 474
Schaefer, R.~K. and Gaisser, T.~K. and Stanev, T.~S., (1993), Calculated electron fluxes at airplane altitudes, prd, 47, 11, R4823-R4827
Schaefer, R.~K., (1993), Post-Modern Cosmology, High Energy Physics and Cosmology, 9, 649
Schaefer, R.~K. and Shafi, Q., (1993), Inflation and large-scale structure formation after the Cosmic Background Explorer, prd, 47, 4, 1333-1338
Gaisser, T.~K. and Schaefer, R.~K. and Stanev, T.~S. and Petrakis, J., (1993), Constraints on the Primary Cosmic Ray Spectrum from Measurements of Atmospheric Electron Fluxes, 23rd International Cosmic Ray Conference (ICRC23), Volume 2, 2, 140
van Dalen, Anthony and Schaefer, Robert K., (1992), Structure Formation in a Universe with Cold Plus Hot Dark Matter, apj, 398, 33
Schaefer, Robert K. and Shafi, Qaisar, (1992), Evidence for some hot dark matter?, nat, 359, 6392, 199-200
Gaisser, Thomas K. and Schaefer, Robert K., (1992), Cosmic-Ray Secondary Antiprotons: A Closer Look, apj, 394, 174
Subbarao, M.~U. and Szalay, A.~S. and Schaefer, R. and Gulkis, S. and von Gronefeld, P., (1992), Microwave Backround Fluctuations due to the Sunyaev Zeldovich effect in Pancakes, American Astronomical Society Meeting Abstracts #180, 180, 50.01
Schaefer, Robert K., (1991), a Gauge-Invariant Fluid Description of Primordial Density Fluctuations of Collisionless Particles, International Journal of Modern Physics A, 6, 12, 2075-2108
Schaefer, Robert K., (1991), Inflation, large scale structure, and COBE, After the first three minutes, 222, 119-122
Lazarides, G. and Schaefer, Robert K. and Seckel, David and Shafi, Qaisar, (1990), Dilution of cosmological axions by entropy production, Nuclear Physics B, 346, 1, 193-212
Schaefer, Robert K. and Shafi, Qaisar and Stecker, Floyd W., (1989), Large-scale Structure Formation and Cosmic Microwave Anisotropy in a Cold plus Hot Dark Matter Universe, apj, 347, 575
Schaefer, Robert K., (1989), Inhomogeneous nucleosynthesis and the cosmic-microwave-background isotropy, prd, 40, 2, 271-276
Schaefer, Robert K., (1989), Constraints on baryonic densities from the cosmic microwave background isotropy, Cosmic Abundances of Matter, 183, 418-419
Abbott, L.~F. and Schaefer, R.~K., (1986), A General, Gauge-invariant Analysis of the Cosmic Microwave Anisotropy, apj, 308, 546
Schaefer, R.~K., (1985), The Large Scale Anisotropy of the Cosmic Microwave Background Radiation
Abbott, L.~F. and Grisaru, M.~T. and Schaefer, R.~K., (1983), The background field method and the S-matrix, Nuclear Physics B, 229, 2, 372-380
Duggal, S.~P. and Pomerantz, M.~A. and Schaefer, R.~K. and Tsao, C.~H., (1983), Cosmic ray modulations related to the interplanetary magnetic field intensity, jgr, 88, A4, 2973-2982
Duggal, S.~P. and Schaefer, R.~K. and Pomerantz, M.~A. and Tsao, C.~H., (1981), The Relationship Between the Interplanetary Magnetic Field and the Nucleonic Intensity, International Cosmic Ray Conference, 3, 298